So true! Next time you have a panic attack kick it to the curb by using your breathing exercises!!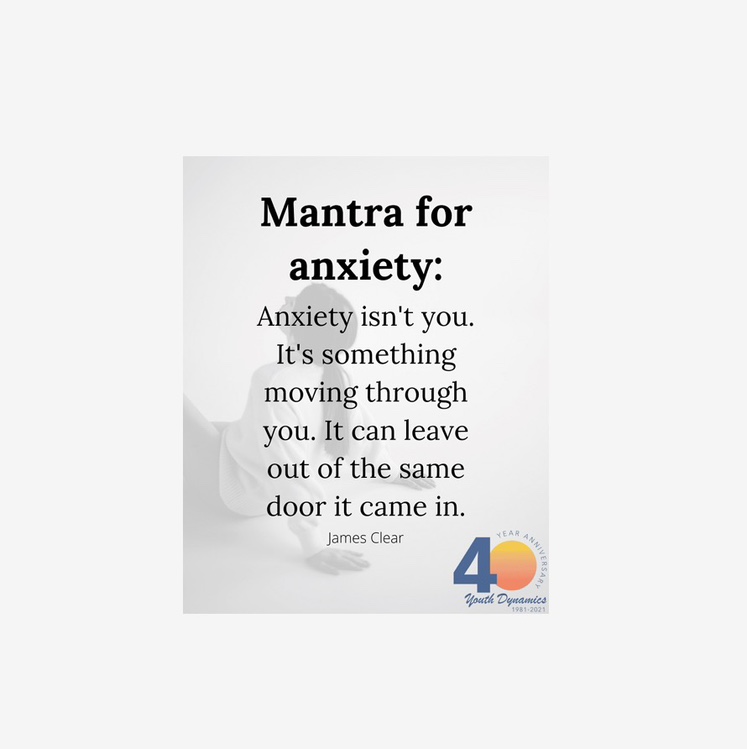 Yes use those breathing techniques
My anxiety is through the roof tonight I'm so tired 😴 but I can't sleep properly as I have acid reflux and all I keep doing is trying to tmi but like burp to relief it and I was sick a little bit back of my throat and my belly feels bloated I don't no if that's because I feel a panic attack coming on cuz usually my belly bloats when that happens chest feels heavy I'm overthinking eveything why does this happen every night 😭 I'm literally thinking worst 😫😫
I hate when I spike my own anxiety
Hi really so glad my medications help me way better with my anxiety I had a set back but I feeling much better god is good 👍😊
I hope everyone anxiety gets better for you if your anxiety been messing with you a lot lately I hope you has some relief and feeling better real soon
I am struggling immensely with my mental health at the moment. It's been at an all time low and it's so hard to keep it together. But on top of that I am someone who wants to just shut off from the world when that happens, does anyone get overwhelmed from feeling like you have to constantly respond to text messages or to explain yourself? But also the guilt you feel letting people down around you? Your friends, family, work? Loads of things. Then that feeling adds to all the fears and worries you have already…
I really love the Wisdo friends I've made and continue to come across. You all and you sharing your stories is so comforting to me. I now understand that I am NEVER alone in this world. I have myself and you all in spirit. Much love and light. Feel free to direct message me if you need a friend, I'm here ☺️🖤
Nothing like a woman who has rebuilt herself.💞
MindfulnessMatters Many people who practice mindfulness site decreased stress, increased ability to relax, a greater enthusiasm for life and improved self-esteem. Join us at Joyful Living on Monday (11/14) 9 am central time as we discuss mindfulness and why it matters.
Does anyone have any tips on starting on a selfhelp journey instead of relying on mental health providers such as psychiatrists and psychologists for help? I have been trying to get diagnosed so I could figure out the right way to approach my mental health since I was 17. I'm now almost 23 and have seen 2 psychologist and is currently seeing a psychiatrist that wants me to see a psychologist. The waitingtime is long in my country, had to wait 10 months to talk to the psychiatrist and I know the wait for my next psychologist will be egen longer. I tried to contact several to get on the waitinglist but all the lists were closed due to a new law that prohobits psychologists taking in a certain number of clients each year. I have to wait til january to get on a waitinglist. I have started reading selfhelp books on the diagnosis my psychiatrist says I probably have, but can't diagnose me with since I only have 10 sessions with her. Any advice on what else I can do? I'm getting tired of having mental breakdowns.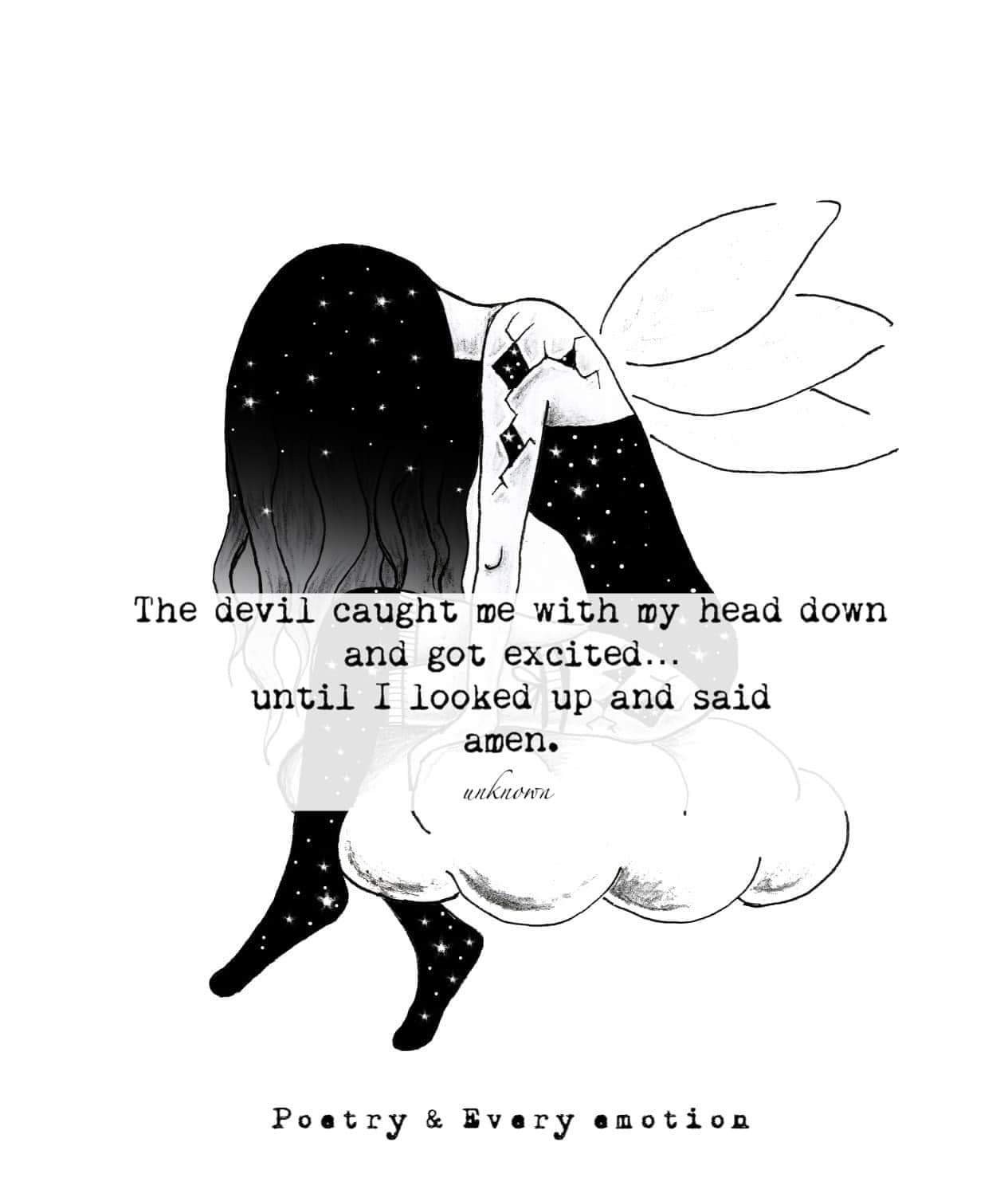 Today has taken a lot of our me. Lots of things that triggered my anxiety, but I got through it.
Self care is important 💕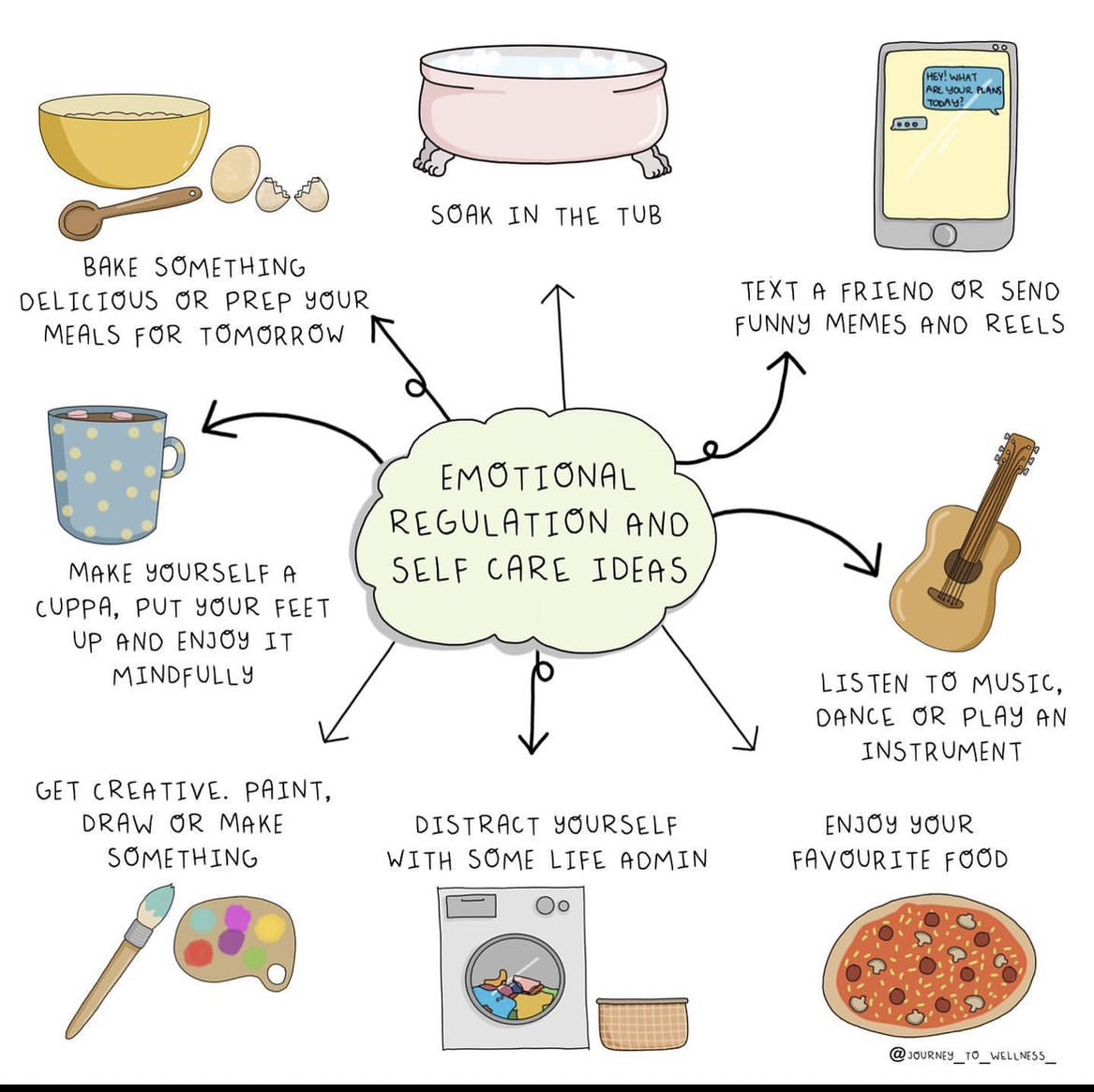 I survived another long chaotic day. 😩
My youngest child is sick with a terrible cough. I've been up since last night, doing everything I can to get her better. I'm exhausted. It's one of the hardest things. 😩😟
This week if you know you might be in stressful situations (relatives, a big dinner with family and friends, uncomfortable conversations, etc.) make a plan to use mindfulness to control the stress. Take the dog for a walk. Go to the bathroom and breathe. Hug some babies.  Find what works for you. Join us at Joyful Living on Monday (11/21) at 9 am central time as we dive a little deeper into mindfulness and learn how to use it to help with stress.
Going through the start of a divorce. The pain and anxiety I have is consuming me again.
Im going through severe anxiety and stress regarding my health,all the time think i have some serious desease,and i feel so lonely and isolated as i have no one to understand,and dealing everything alone with raising my 12 year old son husband working abroad is killing me
Ugh I'm the same way I've had health anxiety since May
I've been worried about my health ever since
By: Dhar.Mann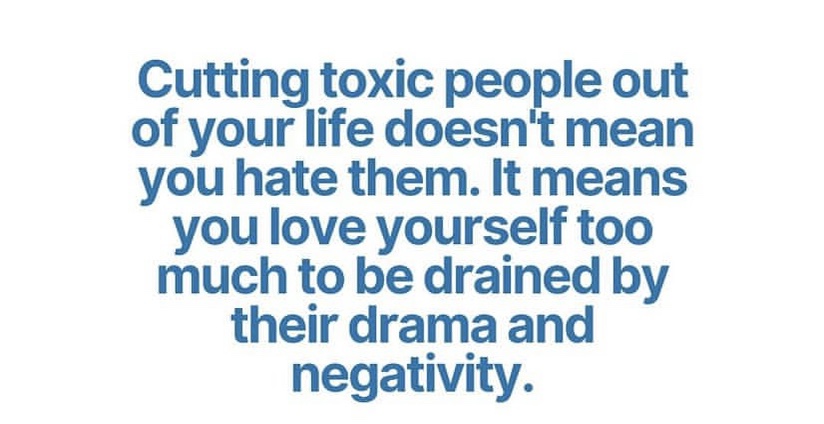 I'm strictly this week. I started work back after being on maternity leave and with the holidays it's so busy and I'm just so overwhelmed and I don't want anyone to hold my baby because I miss him. I'm currently sitting in my room while everyone else is visiting in my home and I wish they'd leave so I could just have my quiet house back with just me and my baby and husband.
I've been with my boyfriend for almost two years now, I have really bad anxiety and basically what I'd call "ptsd" of what I grew up watching, my dad being a liar, cheating on my mom, all this all that, my boyfriend is AMAZING to me, no doubt, in the beginning I'd get nervous he wasn't loyal, but he's proven over time he would do anything to show me he's loyal, but now my worries are "what if he doesn't love me that much, what if he doesn't wanna be with me that long, what if he's getting tired of me" he's nothing but amazing to me and I'm consistently worrying about losing him or being hurt by him or being let down, and I just don't know how to stop it. It's just the best thing I've ever been in and I would 100% spend the rest of my life with this man.
Now I have an annoying cough. Great just great. 😔
My anxiety is off this morning.. I know some of it has to do with trying to make it in life. But it's the small things that pop up in my mind that makes it worse. Like, meeting new people, trying to get out there more, wishing I had someone for me, not having a child at my age (31), worrying about my parents and siblings. Just something I feel like I shouldn't be thinking about…. Yes it's important but I should be more focus on now… enjoy the time I have with my family. Enjoying the small things… but every time I try to, it comes in mind. And it brings me down. It's one of those things that I wish I could just drop and enjoy life… think about these things when it comes to it. I know I'm venting but I do hope that I can stop worrying about certain things…. That's but worth worrying… if that makes sense..
I hear ya I have anxiety too and what makes my anxiety worse is I'm an over thinker
I know this might sound stupid but Does anyone else when there like concentrating on things forget that there breathing then all of a sudden start panicking and check your breathing and then sends you in to a full blown panic attack and makes it worded it sounds so stupid but honestly my anxiety is sooo bad rn and my heart is jumping out my chest😭
I have anxiety too and today was awful
So sick. I feel terrible.
Hi everybody. Great to meet you all 🙌
Is mindfulness difficult to learn? Mindfulness helps you feel more in control of thoughts and emotions so you don't feel out of control. You have to slow down and notice, without judgment. Mindfulness isn't complicated – but it can be challenging. You can get started in an hour Join us at Joyful Living at 9 am central on Monday (11/28) a we take on some of the most frequently asked questions about Mindfulness.
I have a REALLY hard time sleeping last night. I had a lot on my mind. Work, my mom, the house, cleaning the house, etc. And it was so annoying because I took some melatonin to help me rest.. I don't have to be at work till later on today so I thought it would be good to take some. I have a fear of taking them when I have to be at work early the next morning. I'm too scared that I may not hear my alarm go off. Anyway….. I really just want a day to rest…. Do nothing…. I haven't had one of those in months. I don't I now if that's the reason I'm so tired. I may just need a good day to just hide in my house with my problems till I feel motivated to face them.
Well hello again people.. I'm back,, been dealin wiv alot... Anyone needs too chat I'm here fo ya..
Panic attacks are bad today 😭 hearts going fast I hate this feeling so much 😩