Loading...
Never take advice from electrons... They are always negative... 🤣🤣🤣
I am sad today . And I feel like I can't tell the world why. A man was murdered. You might ask, why is this so important? There are people that die and get killed EVERY single day. Yea I know.. I just am tired. Everything on the news reminds me of hell. I don't want to live in hell anymore, I want to be in heaven. I imagine heaven is an oasis. I am not religious at all so I have no idea what heaven is supposed to be like, but I imagine it being beautiful. I imagine heaven being a place where everyone is welcome. Black, white, yellow, red, blue, mixed, gay, whatever the fuck you are- it doesn't matter. People just feel loved, and appreciated. Why can't life be like this? Why can't we just be at peace? Why must there be a fear of cops and black men in America? Why... #JusticeforGeorgeFloyd
People have been fed a diet of hate and dehumanization towards those who aren't like them. They are thought to hate the weakest and least powerful in society as the source of their own problems. It's the lowest frequency of existence, no wonder it feels like hell! I mediate to raise my frequency.
1312! Justice for George Floyd! Cops should be held to a higher standard of punishment!! They hold power over a majority of the American population and if that power is abused the punishment should be 10x as harsh a civilians! The enforce bastardized and racist laws and have a history of abusing it!
A young man was murdered in my city last night during a protest by a club owner . The protest was in the area of the business and the man was upset that people would break his windows so he got upset and started shooting. I'm so upset 😭
2 Replies
I want to join the local protest during the day before it becomes riots, but idk if I'd be welcome because I'm white, also I dont want to be shot, George floyd deserves justice I am so sick of police brutality and the police shooting people in the fucking protests, I wish I had the confidence to join my brothers and sisters out there on the streets
5 Replies
Has anyone here worked to advocate for themselves in work or at school? If so, how successful have your efforts been?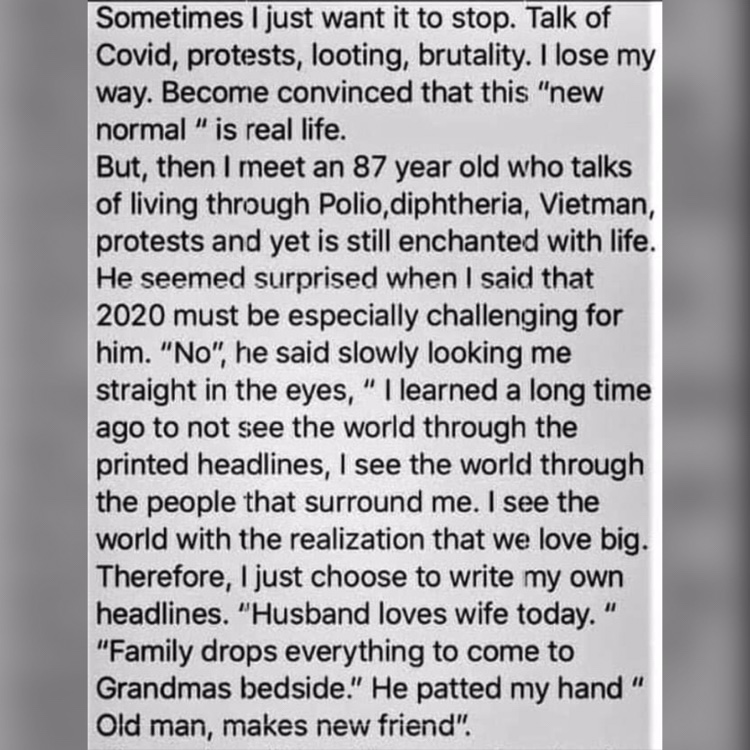 Something my sister sent me
Beauty is all about the soul/spirit. Not the human body, the human body is just a temporary vessel we are caged in, it's not who we are or what we are at all. It's upsetting that souls are hating themselves and calling themselves ugly just bc of the temporary vessel they are in
1 Reply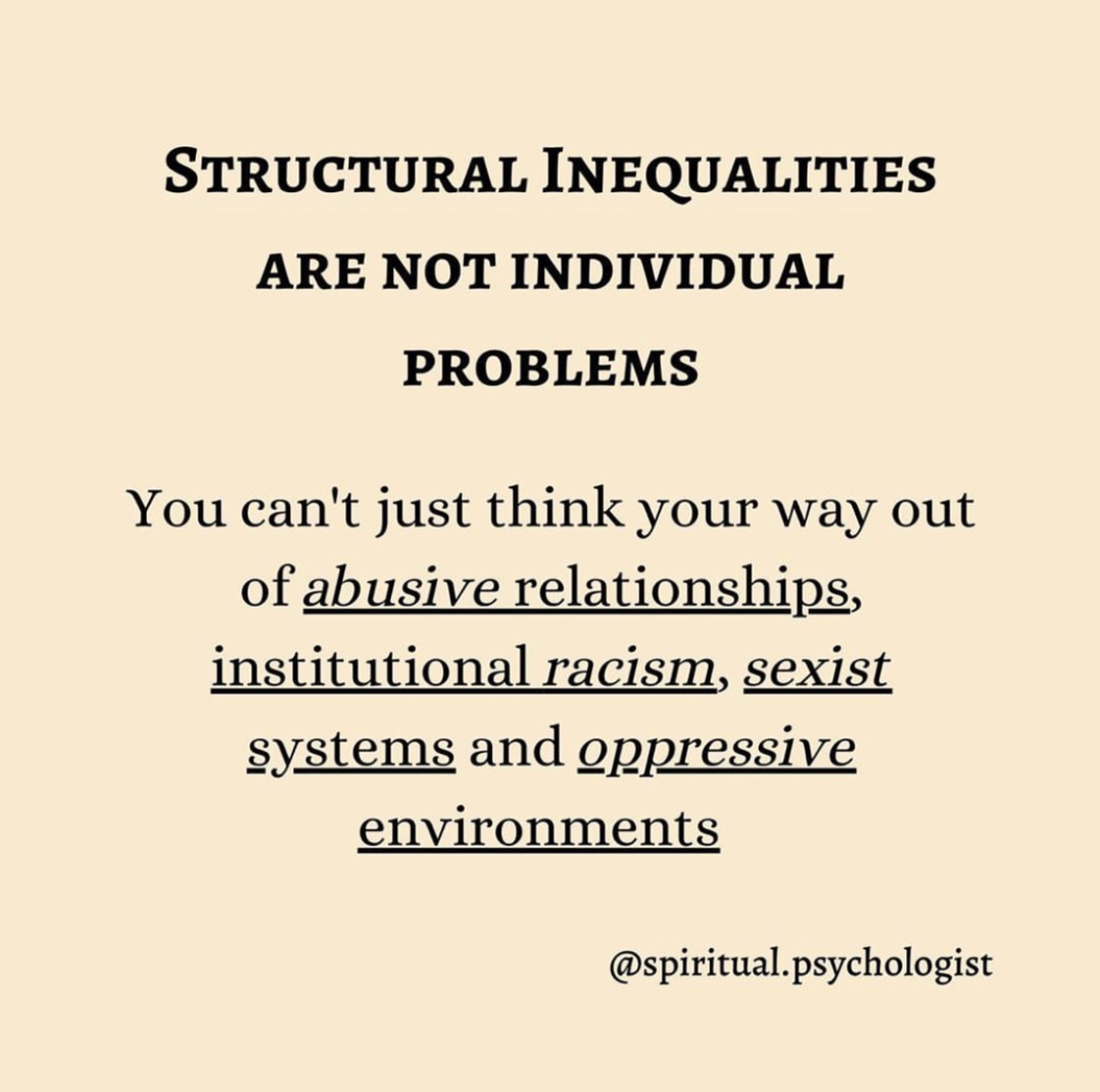 "Not all issues originate from your cognitions, nor can all problems can be "solved" through changing your thoughts." - Spiritual Psychologist.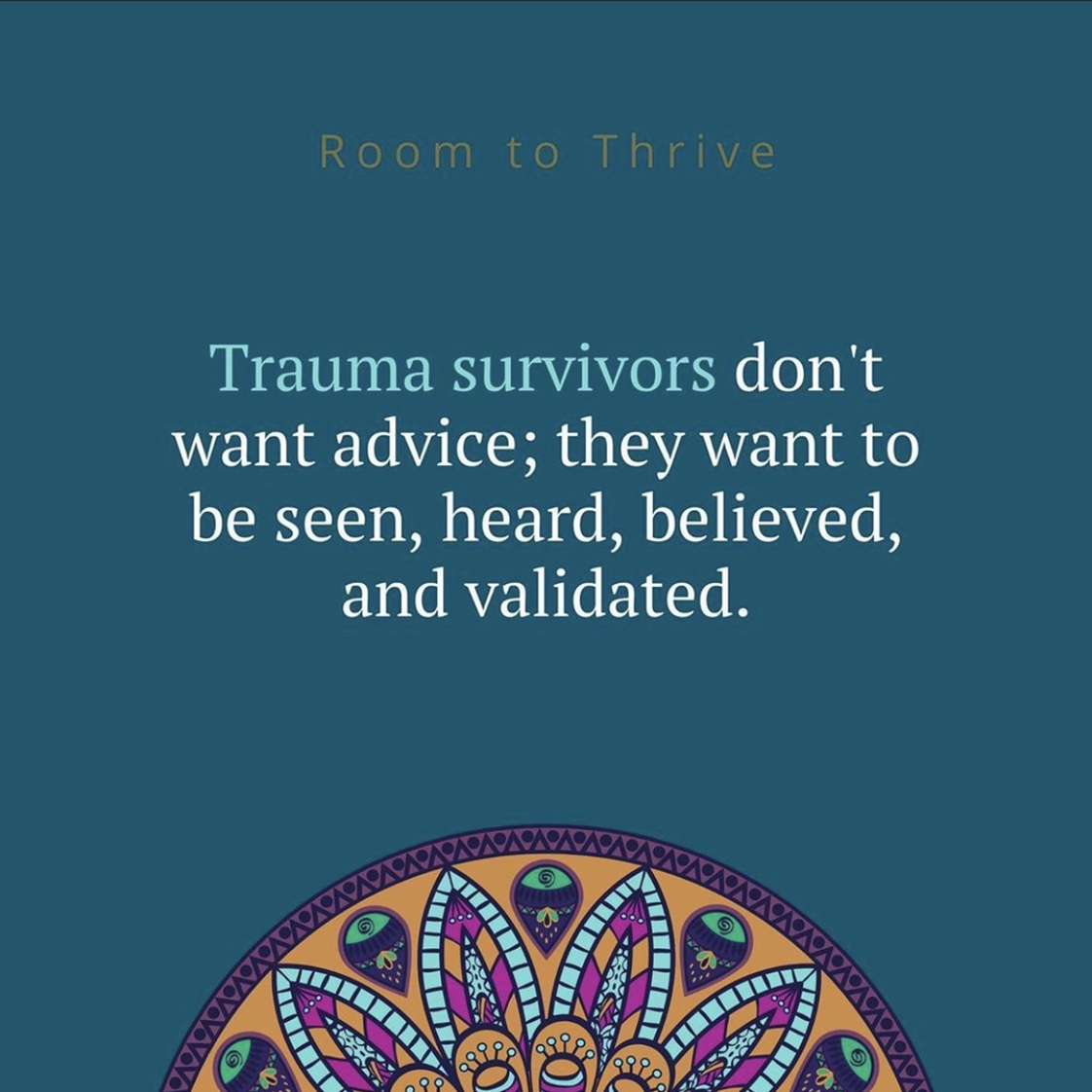 Sometimes this is all we need. My therapist holds a safe space for me vent, express my thoughts and emotions and cry. This is how we can heal. And this is how we can help others heal.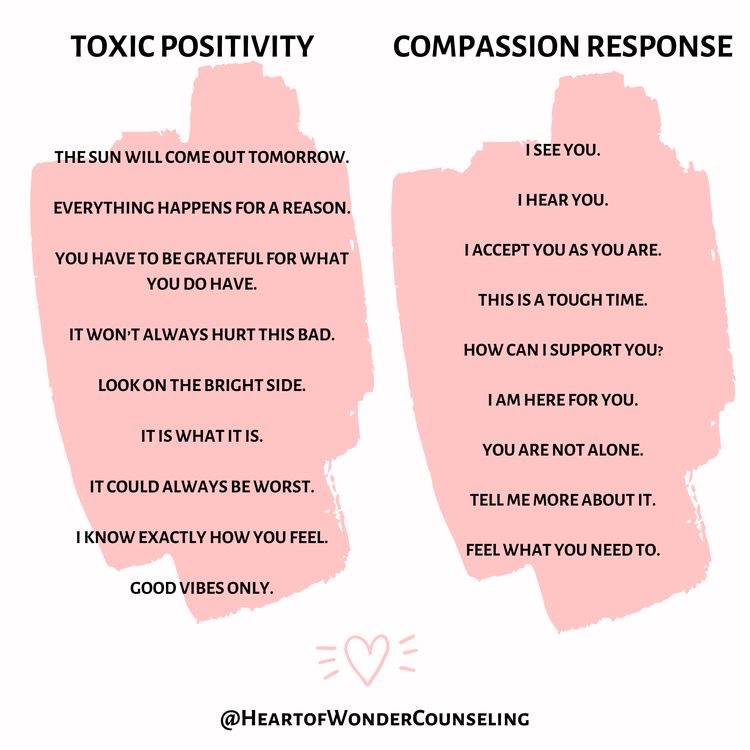 People heal when they are seen, heard and validated. Most often, it's drummed into our heads to label feelings as "negative" or "positive". There's no such thing as bad or good feelings, they just are, and they are there to tell you something. Maybe you're mad because your colleague embarrassed you at work in front of your boss. Maybe you feel sad because you feel left out that your friends planned activities without you. Whatever they are, your feelings are valid.
Are there any people here who advocate for the rights of autistic people in schools and in workplaces? More specifically, who stand up against the bullying these people might face in schools and at work? This is a cause that needs a lot more support than it gets nowadays. We need to encourage more supporters for this cause as we continue to grow.
1 Reply
Has anyone read the book Five Rules for Rebellion by Sophie Walker? I've just started it and I feel excited and hopeful about what role I can play in encouraging a kinder world.
2 Replies
Everyone has experienced some type of anxiety or depression . But some people experience a crippling amount. There are walks for cancer to autism. But nothing for bipolar disorder. Everything is geared toward treatment. Even though those diagnosed life is estimated to be 20 years shorter, as well as 1 in 5 commit suicide. Idk how to make walks for bipolar disorder a thing...any suggestions, advice or opinions would be greatly appreciated.
3 Replies
🍁 PMA 🍁 Being an activist involves being up to date with what's going on in the world. But sometimes the news can be a bit much and overwhelming. What's helped you to still be aware of society's current status so you can still raise awareness without the pressure of the media?
I'd love to know where everyone finds a lot of their research material for their causes. I don't want to hear about an issue when it decides to be a "popular" problem in the media. I want real change for things that are unfair that need to be balanced. I'd anyone can recommend anything I'd appreciate it
1 Reply
I keep getting the feeling that I need to be doing more for others who are in the streets or are being harassed in different situations and keep shaming myself for not doing so. I don't believe that I can save everyone. But, this pull is making me uncomfortable because it comes at a time when I'm already dealing with a tremendous amount personally
They are canceling our annual thanksgiving Bingo/raffle at our local firehall next week. Mr.Leevy said this wouldn't happen. This is for the kiddos to raise money for new hockey sticks , Mrs Swanson and the Kids worked all summer to come up with half the funds . We can't do this to them. I'm ready to stand up for what's right !! I'm going to write a very stern, stern but fair letter to city council to make sure these kids get there new sticks and gear ! #istandforMSYH
4 Replies
I feel the need to share that I wish to continue advocating to the best of my ability for mental health awareness, fighting the stigma and standing up for equality for all human beings. We are all worthy of love, kindness and the freedom to just be. 💜
I would love to get into being an activist for mental health awareness. Does anyone have any tips or know any organizations/ people to reach out to?
3 Replies
Hey Everyone. @rachel-arrington just joined the group. Please join me in welcoming them and introducing yourself here!
Hi I'm an advocate for people who have a disability
Hey Everyone. @morgan-stevenson-2 just joined the group. Please join me in welcoming them and introducing yourself here!
Hey Everyone. @morgan-stevenson-2 just joined the group. Please join me in welcoming them and introducing yourself here!
Hey Everyone. @s-mish just joined the group. Please join me in welcoming them and introducing yourself here!
I really want to be an advocate for mental health. I have bi polar, Boarderline Personality Disorder and PTSD. I have been through years of extensive thrarpy, DBT classes and many hospital visits. In the hospital I was treated poorly and I am so aware of the stigma of mental health. I have lost friends and family members because of my health and people who do know my conditions always look at me weird like I'm going to get emotional or act out at any moment. After the right meds finally and years of thearpy I rarely act out at all. I want to bring a face to mental health, share my story (I lost custody of my children, my career as a 1st grade teacher and was treated horriblely by the school system that I worked in, lost my house, all my belongings, lost all my money and friends and family members.) I want to put a stop to this stigma and find help for those with mental help that need it. I don't know where to start. Any suggestions?
4 Replies
Hey Everyone. @leah-hathaway just joined the group. Please join me in welcoming them and introducing yourself here!
I hope everyone is having a beautiful day
I want to learn more about saving the Earth! Becoming a minimalist and practicing a zero waste lifestyle. Maybe even changing my diet, in hopes to protest animals rights to a full life. If you're interested, maybe we could learn more together? Feel free to Comment or DM me.
1 Reply