"never quit" sounds great, but sometimes, you gotta quit. be willing to say, "this isn't what i thought it was," or "this doesn't appeal to me anymore." remember that you can quit "the thing" without quitting on yourself. remember that persistence and fluidity can coexist.
I just randomly remembered how far I've come. I'm not yet at my desired destination but I love the person I am today. So here I am reminding everyone to always acknowledge the progress they've made no matter how small. I hope today counts as one of the good days for y'all ✨
Do you like to exercise? What's your favorite form of exercise, if so?
Happy Monday everyone!! Try and hang in there today and remember to smile and compliment someone to lift there spirit and yours! Message me if anyone needs to vent or needs some support!
Helo how u people? being body positive n natural is best for men women
Imperfections and flaws are quite lovely in the right eyes. 🖤
Feel free to message me if you need someone to chat with 🙌🏻
I don't know if it's the right community to ask about this but what's been your experience with subliminals if you listen to them?
💕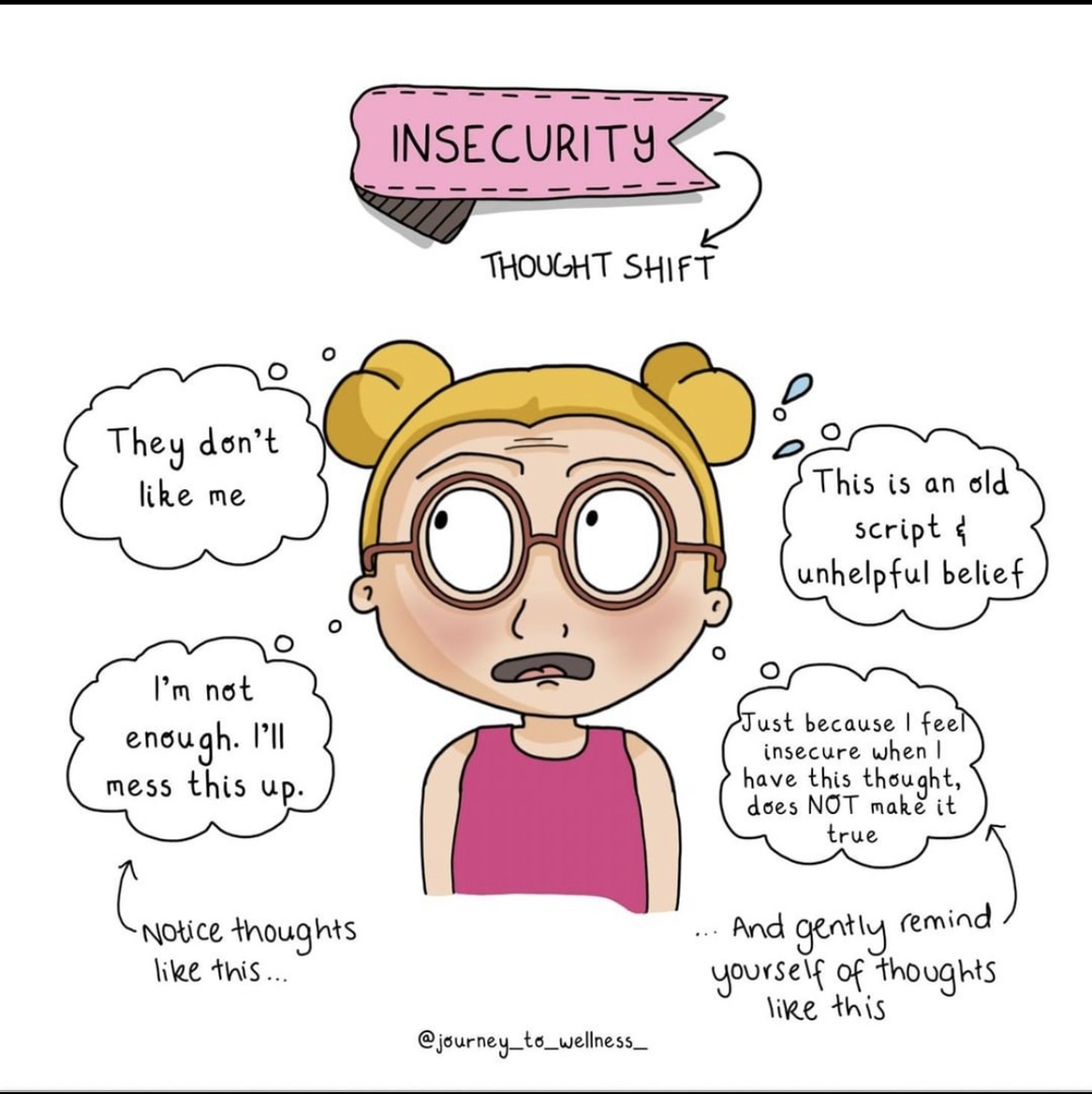 My goal is to appreciate my body for what it has done. 💜
Hey guys - I'm new here & look forward to getting to know you all🥳
Hi everybody. Great to meet you all 🙌
Helo meet too my body changing lots bcoz gynecomastia
I've come to realize that everything is energy. I know what suffering & pain is. It's transformed me as a person. I'll never say I'm "happy" of the emotionally draining experiences but I showed me a new perspective in life. I will never intentionally spread pain to others especially innocent people. I only want to spread kindness because I didn't receive much of it during my lifetime. The universe is like a genie in a lamp. Your thoughts & your actions are energy & you attract the reality you want. I want to receive love 💕 & kindness so in turn, I will spread love 💕 kindness to others. I have a grip on my emotions. I don't worry about negative 👎🏾 people whose done wrong to me. Karma exist & I've seen it in action. All you actions in life will eventually come back like a boomerang. Any person who reads this message, I only wish the best in life for you. Stay strong 💪🏾 & Bless you all💕💕
Nice 👍🏾 meet you everyone.☺️ My outlook on life has been molded over the years. My past is not all kittens & rainbows 🌈 unfortunately. Misery & failure has taught me serious lessons. I decided to choose a happier & healthy life because I see my value. I want to give myself the love 💕 that I always starving for. Bless all who reads this. 😇
Does anyone feel better when it's sunny with regards to their body and how they think about their body?
What improvements have you made recently?
💗Self-Care Quotes💗 "Lighten up on yourself. No one is perfect. Gently accept your humanness." –Deborah Day "The only person who can pull me down is myself, and I'm not going to let myself pull me down anymore." – C. JoyBell "Of all the judgments we pass in life, none is more important than the judgment we pass on ourselves." – Nathaniel Branden "Self-care is how you take your power back." – Lalah Delia
Hey guys! I'm new In this community. I have been very sensitive lately and feeling low about how I look In general. I think it comes down to a lot of thing. I was hardcore bullied for 9 years in School, verbally abused by my dad who used to tell me that I should eat more because I was 'too' skinny as a kid. Then I got older, got on birth control, gained some weight then he told me to be careful I didn't get 'too' fat. I have never had a bad relationship with food and I workout often. I'm pretty healthy but I struggle with figuring out if I will ever feel like I look good enough. Bullying comments like "You're so flat, no one will ever love you, you will never get a boyfriend" is stuck in my head. It's impacting my relationship because I'm dating a guy who has been going to the gym for years and I keep thinking I will never look good enough to be with him and comparing myself to how other girls look. It made me deactive my Instagram account so I don't have to see all the pretty Instagram girls everyday. He's very supportive and tells me to stop comparing myself and that I'm beautiful in his eyes. But I have no idea how to work on this. I'm waiting to see a psychiatrist in august, dunno if that will lead me to get back into therapy. Just wondering if anyone of you in this community has some experience with this and some tips perhaps?