Today I've been working really hard on a little profile for myself as a self love exercise! It's been very enlightening - I get to see how I describe myself and also learn new things about myself all at once!
Assertive conversation means expressing your point of view in a way that is clear and direct, while still respecting others. Communicating in an assertive manner can help you to: minimise conflict and control anger. Passivity allows others to decide for you. Aggressiveness  decides for others. Being assertive is you deciding for you. It's finding balance in the middle. Join us as we talk and learn about assertive conversation at Joyful Living on Monday at 9am central. If you can't join us the discussion post is on my website
Yourpersonalskillslifecoach.com
Good morning, I don't know who needs to hear this💙💙 YOU ARE Beautiful Kind Smart Strong Important Loved YOU WILL Be successful Find love YOU CAN Fight your addiction Overcome your fears
What progress have you made recently in your life? 😄
You are enough. You are good enough. You are smart enough. You are strong enough. You are beautiful enough. You are kind enough. You are brave enough. You are enough and you always will be.
Actionable activities that will boost your self-esteem Don't deflect compliments – accept them! ... Use positive affirmations (but only the right kind) ... Keep a self-esteem journal. ... Set a goal and work towards it. ... Exercise. ... Practice mindfulness. ... Get off the 'gram.
Life is all about balance and we always need to search within our souls to find our inner strength. Every day is a new beginning. You are the artist of your life, don't let anyone control your paintbrush. Let your paintbrush stroke your day. My diary is my arts and I paint and draw my light and my darkness on canvas or paper. Find your purpose and shine. Hugs The MoC
Hi All, This is your check point! Feel free to check in with us and answer these questions: 1. What are 2 good things that happened in your life this week? 2. What were some challenges you faced this week? 3. What is one goal you have for the week ahead? 💜
I'm available to talk if anyone needs too♥️
My mother and father burn my life madee miserable I feel revengeful I hate this life what have right it's okay to b devil sometime in don't care I feel it's killing me every day stuck with cureble idiotic diseases I feel whole world burn within me like hell .................... You r ego and arrogance, anger making devil I know devil really want to my soul. I can hear me . Knocking my door to get inside me. Look like his one last thing left to take over whole world .....just movement he need before arrival of son of God .......I pray for u father in the Jesus Christ take your soul back to u I don't need anymore life any how idea reverse all this my birth.....
sometimes ppl make me feel extremely bad abt myself when i say i wanna try new things. they always have something negative to say instead of saying something positive which brings my self esteem down a lot. i just wish everyone had a more positive mindset. ik that's not realistic at all but everyone could at least try to be mindful of how someone else feels and also try to make ppl not feel like complete shit. sorry for the rant, im just sick and tired of being treated like im dumb for wanted to try things.
Communication must be HOT! That's honest, open and two way. " Dan Oswald If you only learn one thing about communication that would be the thing to remember. Good effective communication involves sharing information from one person to another person or people and receiving feedback that your message was successful. Join us at Joyful Living Monday morning at 9 am central time as we talk about kinds of communication and ways to communicate better.
hey guys anyone wanna chat? i'm bored and have nothing to do.
Tips for building self esteem: Recognise what you're good at. We're all good at something, whether it's cooking, singing, doing puzzles or being a friend Build positive relationships Be kind to yourself Learn to be assertive Give yourself a challenge.
Making my own clothing has helped me to build my self esteem so much because I no longer go to stores and cry over things not fitting right. These are made for my body, by me and how I love it. Bearing it all, stretch marks and all and not even thinking twice about it. I never thought I would get to this place 💜 we got this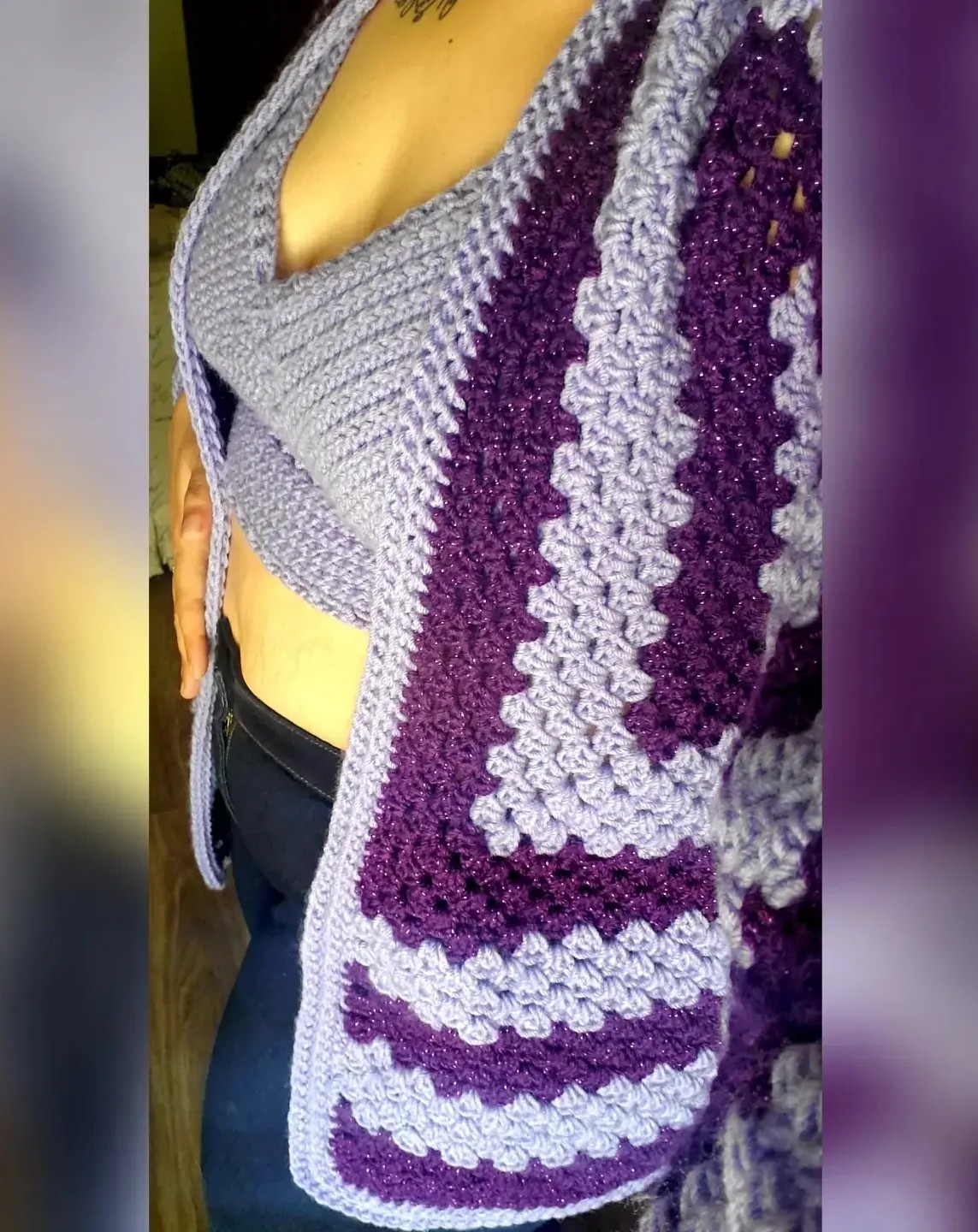 Hi! Nice to meet everyone here
Welcome new people to Wisdo and to this community. We are happy to meet you and getting to know you. Hugs from me Lilly
"Communication is the lifeline of any relationship. Without it, the relation will starve itself to death."Elizabeth Bourgere. 65% of divorcing couples cite communication problems as the cause. Join us in Joyful Living on Monday at 9 am central time as we talk about communication barriers and how to avoid them.
Good morning and happy Monday. God did it again. He blessed us to see another day. Back to work, thank you God for all the blessings! It's going to be an awesome day.. It's the start of a new week, so let's do our best to make it a great one! Keep being awesome out there!! I know you've got this today, I BELIEVE IN YOU!!😁Remember to smile, drink water, and take things one step at a time👍
Remember to embrace your journey. The difficulties in life are always an opportunity to grow 🌻
We're all in this together, If we don't do it, Who will. One day we'll look behind us, Realizing that we've made it. We can fool the world, But we can't fool our hearts. Today, we should remove, Our masks, That hides who we are, And send a clear message, To the universe, That we are here, That we are enough, That we are worthy, We are here to stay, To fight for our inner peace. The MoC
Feel free to write me if you want to chat today! 🌞
Hello, I've just joined! Don't be a stranger - please introduce yourself
Hi everybody! I have recently started to work diligently towards being more accepting of myself and building many self esteem. I'm really excited to be here and am eager to make friends!
Hi everybody! I'm new to this app and looking for friends to support and also get support from. I absolutely love chatting and getting to know people, and as an empath I'm always available to talk if you need a shoulder. Please feel free to send me a message and say hi! I can't wait to interact with everyone in these groups.
My father just told me how much of a disappointment I am because there was a family wedding and I went there for the first time, that means I never met anyone there and on the first day there was a event and all cousins prepared to dance And I didn't dance there and my father was asking me to do it so I started crying because I couldn't do it , I couldn't bring myself to get up and go there to dance with everyone. I am the type of kid who takes time to make friends or start a communication with someone but I couldn't make friends there in 4 days so that's another thing my father is disappointed at. And I barely talked to anyone... (I wasn't comfortable that's why).
Is being less talkative that much of a curse that everyone will be disappointed? If people there understood that I don't talk much then how is it a disappointment
What if I told you that by learning and practicing one skill you could solve 50% or more of the misunderstandings that happen everyday. It's true! Listening is key to all effective communication. Without the ability to listen effectively, messages are easily misunderstood. Join us at Joyful Living Monday morning at 9 central time as we listen and learn.