Why was SUKU name removed from wisdo!
I am wanting to build my confidence and not have low self esteem anymore. It's so draining.
Hi, Im here because for a very long time i Have hated the way I look. Even when I feel good about myself , i feel bad again. I hate how i feel i look to other people. i've always hated looking in public bathroom mirrors bc if i hate my face, theres no fixing it and i get insecure. Ive always felt ugly and wondered why God didnt give me great skin, great hair, full lips, a great body. I cant take photos without filter, i wont even put my camera on my face bc i know i will hate what i see.
🙂❤️🤟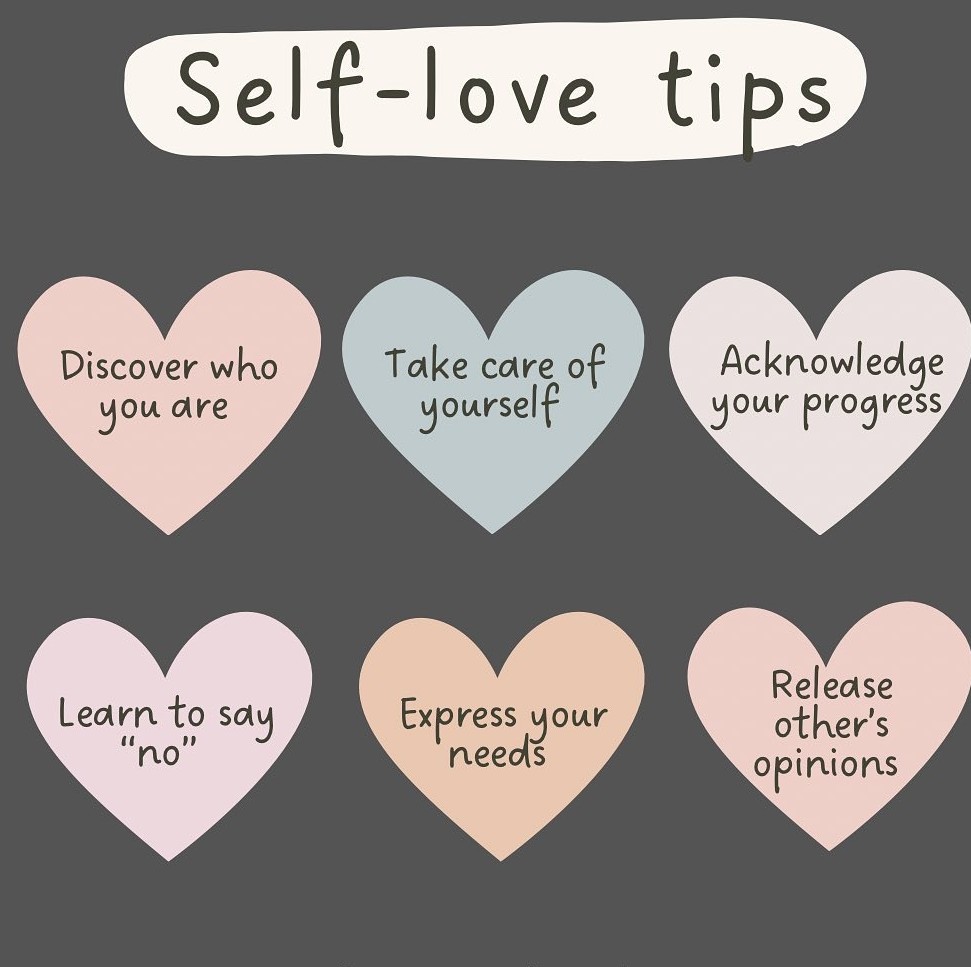 HAPPY WEDNESDAY YOU BEAUTIFUL SOULS!! We're halfway through now...starting to get to the downhill side of the week. I know you've got this today, I BELIEVE IN YOU!! Make sure to drink some water and take things one step at a time 👍😁
Hi everyone I hope everyone trying to build up your self esteem in a positive way
Fear of Change Without change there is no progress, but change often invokes fear and anxiety. Join us at Joyful Living on Monday (10/31) at 9 am central time as we discuss how to conquer the fear of change by mastering the steps of transition.
We need to focus on ourselves and not get lost in others negativity. Staying positive doesn't mean we need to be happy all the time. It's knowing that better days will follow our storms. We need to talk to ourselves on a regular basic. Talk to yourself like if you would to someone else. Don't depend on anyone, get your shit done yourself. No one knows you better than you. Never compare yourself to others, compare yourself to what you were yesterday. Tomorrow's another day and be grateful for what you were given, even if you're struggling. There's always someone out there that has it worst. Life isn't easy but please don't give up and keep on fighting. You are the captain of your life, navigate to the destination of your choice. I chose to fight for my liberation, my freedom from my childhood trauma. Fuck the world, I'm coming back with a revenge. A revenge with a smile. Hugs The MoC
Hello everyone! I'm new around here. Don't be shy to say hi 🙂
"Understanding that you are a complete person whose self-esteem develops from what you do in your life and how you contribute to making a difference for the greater good and not from any singular relationship in your life, will help you gain perspective and navigate situations. - "Buxani-Murpuri"
By being mindful you can live in the present. No regretting the past or being afraid of the future. We know the past can't be changed and the future is not here. The present is where we are and mindfulness can help us to find joy in the now. Join us at Joyful Living as we discuss what mindfulness is and how it can help with worry, stress and anxiety Monday (11/ 7) 9 am central time.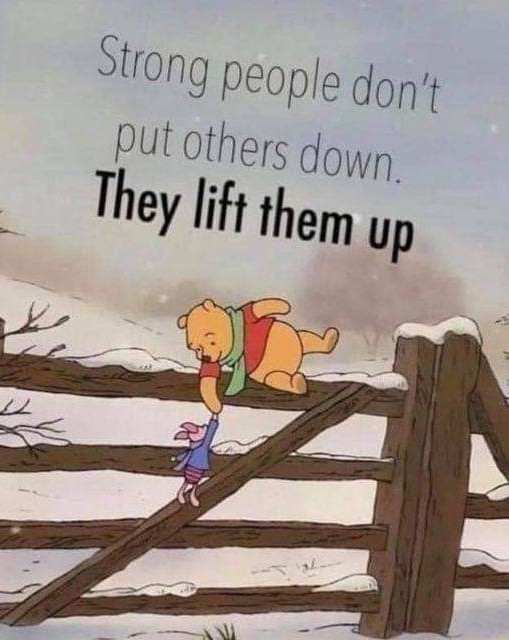 hey, so we've always talked about kids. Half the time it's him who brings up us having kids. I have a 3 year old already. So for the longest time he'd say when she's 3-4 let's start trying. Ok. So a month or so ago he started saying "give me 2-3 years" we were on the phone yesterday and he says "well we still have 3-4 years" so I asked him what changed. He says "I'm just in no rush to have a baby maybe even 5 years is cool" it was odd because he genuinely is the one to bring the topic up often. Like he has names picked out for his first son and says "you can name the girls but I'm naming the boys" and will go on and on and make joke scenarios and all. I know his best friend/cousin recently had a baby and has been going thru a lot. He and I also are working thru things. But should I be on an alert? Like I'm not in a rush to have a baby I also don't want to rush and have a baby with someone who is showing they don't want to have one but it was an obvious shift and I don't know how to think on it. He goes "all I'm saying is your life changes a lot with a baby, I want us to spend as much time together as possible, you were driving yesterday and you didn't go past 80 on the highway" huh? What do you all think? It's raising a flag in my mind because sometimes he'll say something he thinks I want to hear, then later he'll saying something and I'm like so is this how he really feels and I'll try to talk to him about it and say we should be honest with each other. He'll say no that he still feels the same but it's like… you said one thing before and now you're saying another I don't want you just telling me what you think I want to hear and then backtracking and saying what you really feel/want. I'm not in a rush to have kids. I won't bring up more kids and he'll just start the conversation up casually all the time so it confuses me.
Happy Friday you BEAUTIFUL SOULS! Can you believe we finally made it? Don't worry, in a few hours we'll be at the glorious weekend. Until then, I know you've got this. I BELIEVE IN YOU!😁Make sure to take care of yourself yeah? Drink some water and take things one step at a time
MindfulnessMatters Many people who practice mindfulness site decreased stress, increased ability to relax, a greater enthusiasm for life and improved self-esteem. Join us at Joyful Living on Monday (11/14) 9 am central time as we discuss mindfulness and why it matters.
Just wanted to share I didn't get the job because of my anxiety even though I feel that I was qualified. :( does anyone have tips on calming nerves before big events like job interviews? Thank you!!!!
Good Morning Mi Gente! Hope you all have an amazing Thursday. Let's get through this day cause we are one day away from the weekend!
Came across this and felt better after reading it. Hope it makes you feel better about the past too.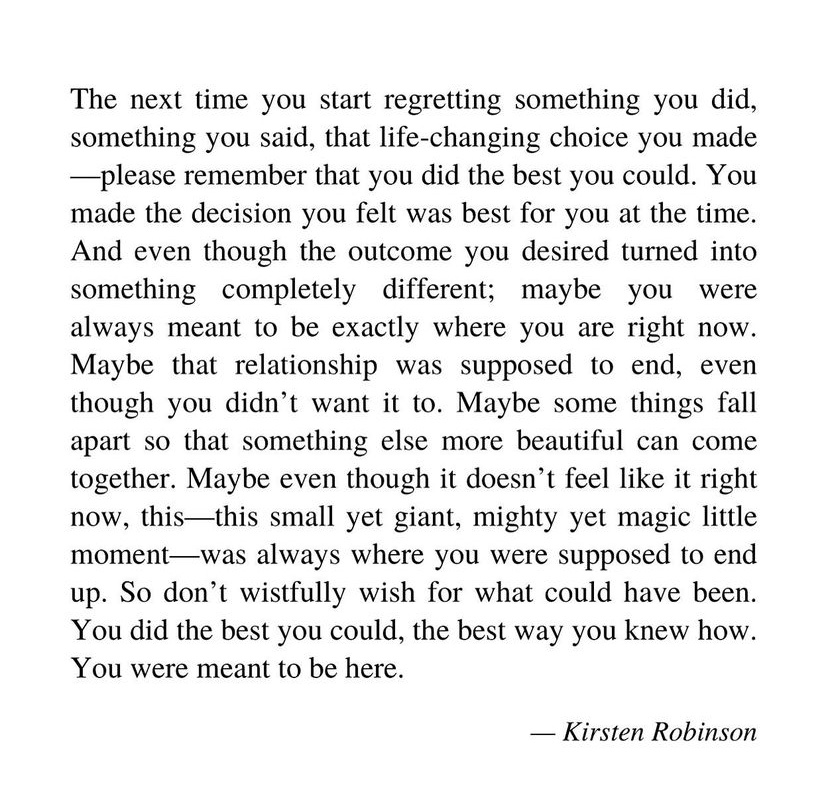 Sometimes we have to be our own motivators because we can't always rely on others…….it's hard but it can be achieved.
This week if you know you might be in stressful situations (relatives, a big dinner with family and friends, uncomfortable conversations, etc.) make a plan to use mindfulness to control the stress. Take the dog for a walk. Go to the bathroom and breathe. Hug some babies.  Find what works for you. Join us at Joyful Living on Monday (11/21) at 9 am central time as we dive a little deeper into mindfulness and learn how to use it to help with stress.
Something I wrote that I though I'd share. Self love is what I work on in every waking moment. I hope you fall in love with yourself.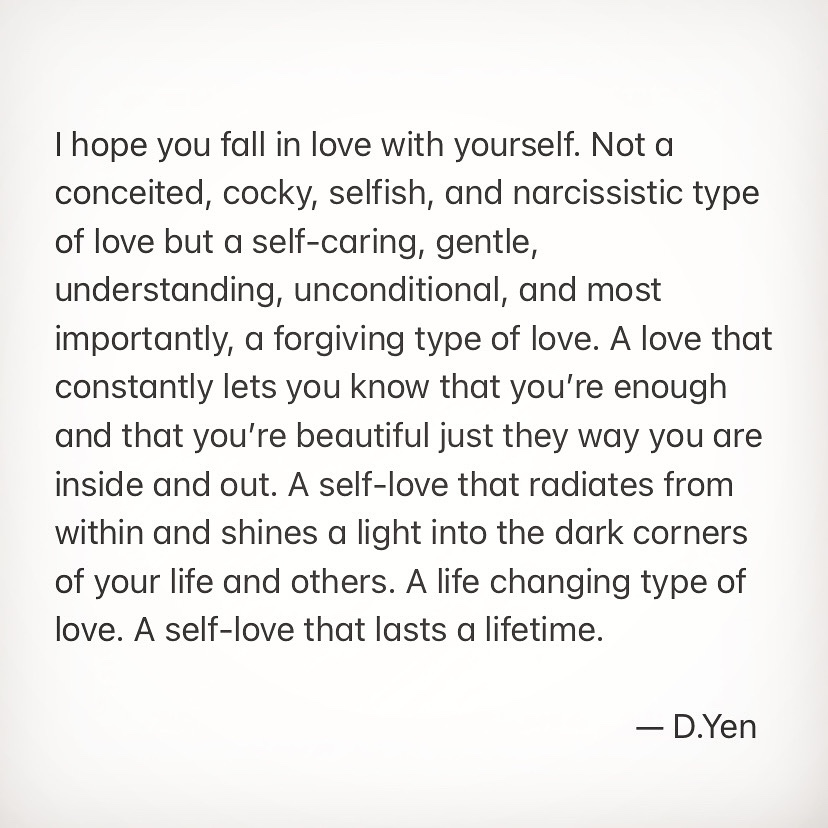 I am doing my best to love myself lately but I know I'm a still a work in progress!! 🙂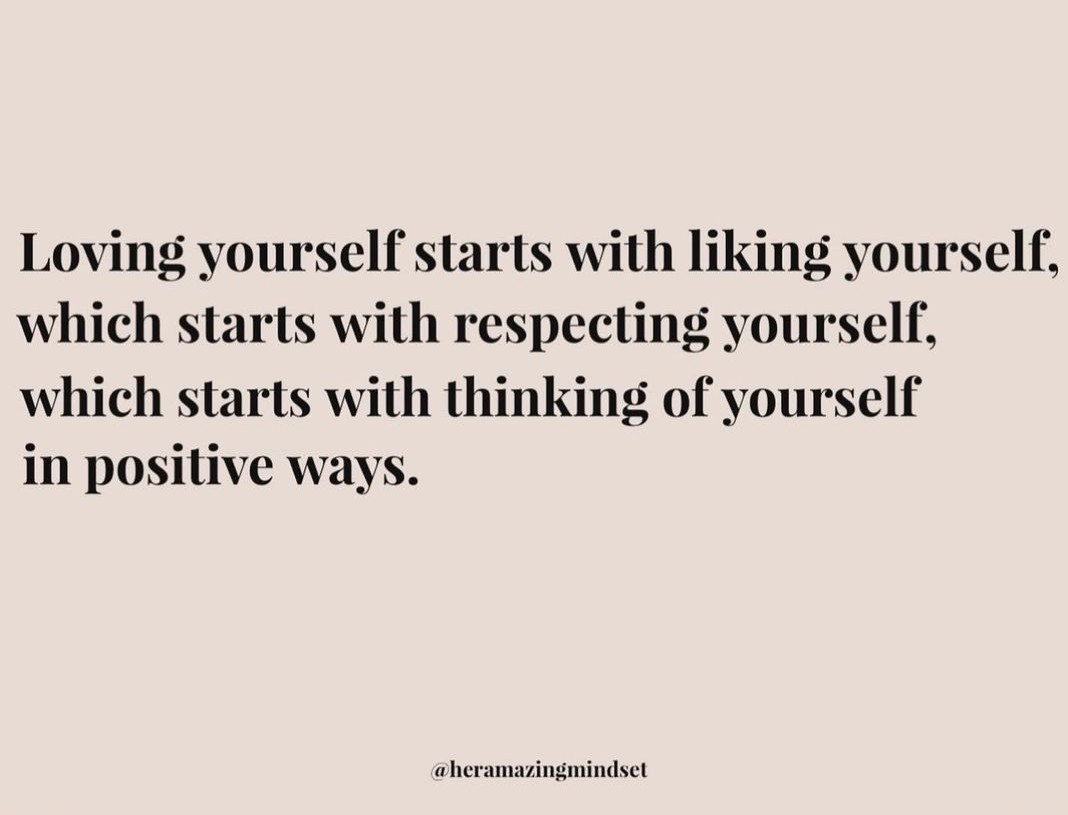 By: Dhar.Mann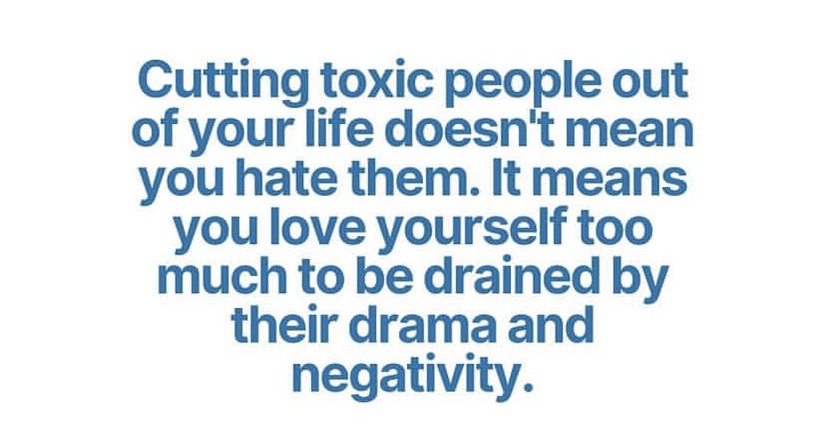 I've been with my boyfriend for almost two years now, I have really bad anxiety and basically what I'd call "ptsd" of what I grew up watching, my dad being a liar, cheating on my mom, all this all that, my boyfriend is AMAZING to me, no doubt, in the beginning I'd get nervous he wasn't loyal, but he's proven over time he would do anything to show me he's loyal, but now my worries are "what if he doesn't love me that much, what if he doesn't wanna be with me that long, what if he's getting tired of me" he's nothing but amazing to me and I'm consistently worrying about losing him or being hurt by him or being let down, and I just don't know how to stop it. It's just the best thing I've ever been in and I would 100% spend the rest of my life with this man.
having issues w my boyfriend, (of 3 years) he has said he's committed to working on them. That he wants to be a better partner and man I can trust and feel confident to be with. This past weekend he asked if I'd want to go to his aunts bday party and the next night we went on a double date with his cousin and girlfriend. But sometimes he can be so hot and cold. He always says the "perfect" things I feel heard and understood. then his actions confuse me he'll backtrack and play clueless when I mention it. I'm honestly at a point where I don't want to mention it anymore. I don't want to "train" a man. fast forward to this week…it's the holiday I was supposed to drive down to NC but my family said it was to long of a drive that, to just fly down in a few weeks. So I let him know. Tuesday night he calls me and tells me his mom had called to ask about me and my daughter how we're doing etc. then I'm like Oo so what are you doing for Thanksgiving? He says his aunts house… (another aunt whose home I've been to for the holidays before). I say Oo ok. He's like so you really not going? I say no, I don't have plans since everyone is so far. He goes "ooo that's a toughy…. you like silence anyways" I say huh? it was just so weird, it's something where why be so insensitive to me saying I'm gonna be alone for the holiday? Also next time I see his family they are the type to ask me why I didn't come? I'm so confused. I told him I had to go and ended the phone call. He made a face where I can tell he knew something was wrong. yesterday instead of saying good morning or anything like he usually does, he sent me a bunch of relationship memes. Then he called me (I didn't answer) and then he called me again last night. ( I didn't answer) I don't k no what to do. I feel like I'm not gonna tell him he should've invited me, he didn't invite me cause he didn't wNt to. Should I call him back? He's just gonna play clueless and act like there's no issue which is why I did not answer yesterday
i hope that you feel loved today—whether it's up close and personal, or from a distance.
Hi everybody. Great to meet you all.
Hi nice to meet you all! :)
Is mindfulness difficult to learn? Mindfulness helps you feel more in control of thoughts and emotions so you don't feel out of control. You have to slow down and notice, without judgment. Mindfulness isn't complicated – but it can be challenging. You can get started in an hour Join us at Joyful Living at 9 am central on Monday (11/28) a we take on some of the most frequently asked questions about Mindfulness. Thank
You are one of a Kind!! Always Remember You're Amazing!! 🙂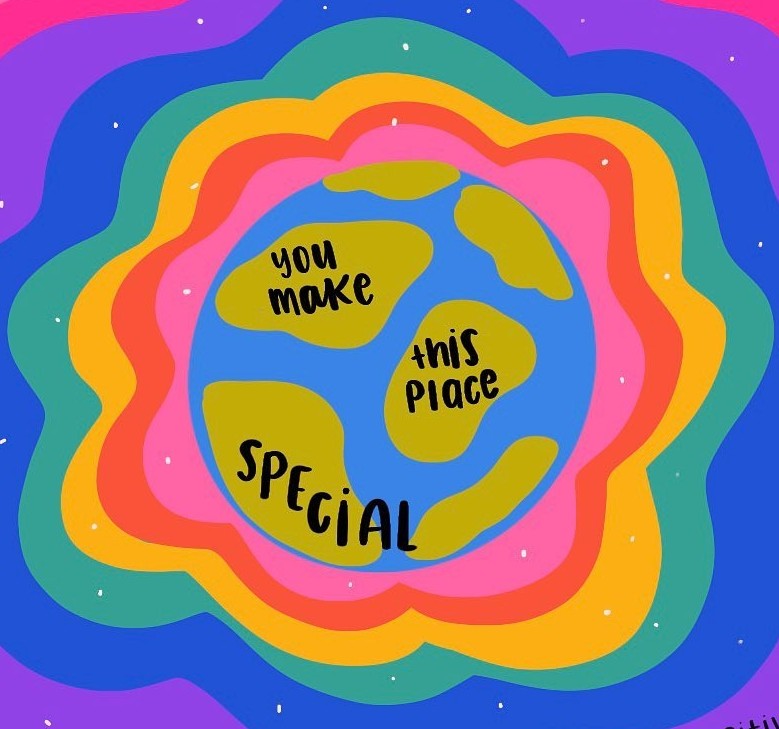 I can't subscribe due to where I am