Hey everyone, I made a mistake. The excitement of our elections here threw me off. My group is Friday at 4EST. Come visit my group Widows & Widowers Rebuilding which name is soon changing to Help 4 Widows & Widowers. ( so the whole title will be visible.) You are welcome to come, even if you have not lost your spouse. Sometimes we discuss grief feelings and tools and finding ways to rebuild life in spite of the grief and ways to stay positive. I plan to discuss FEAR. If you have recently lost your husband, wife or partner, what sort of fears do you have? I bet others have had them too. What efforts have you made to tackle your fears? If your loss wasn't recent, what worked for you? What didn't? Your experience can help others! Let's figure out some steps you can take to help deal with your fears. It's pretty hard to hold a discussion with yourself , so hope some of you will visit. Come with any other topics related to loss of your dear spouse that you need help and support with and would like to discuss. Looking forward to our chat session on Friday. Sorry about the error. Hope to have some of you visit my group on Friday.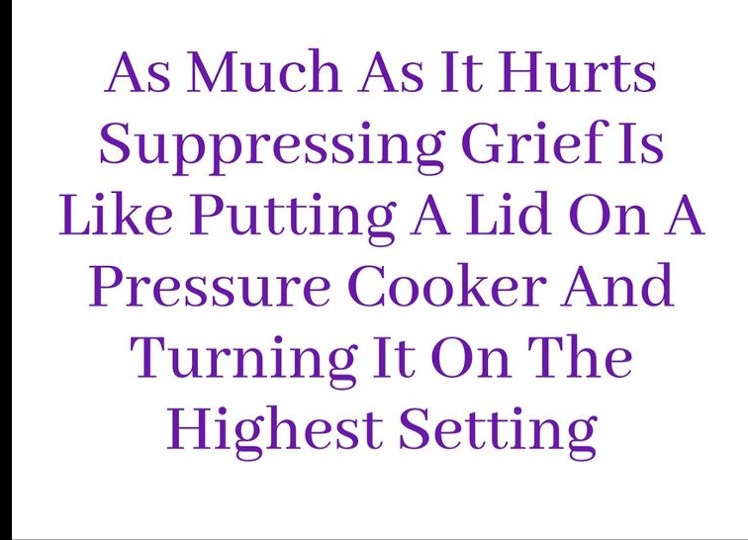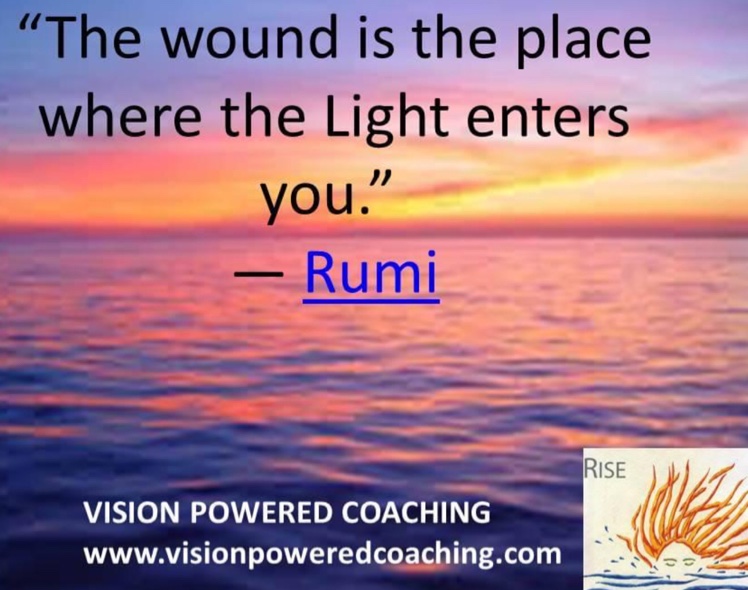 Hey Everyone. @olivia-lucy-3 just joined the group. Please join me in welcoming them and introducing yourself here!
Come join me live, in my group on Friday, January 29th, at 4 EST. It is a group for widows and widowers but anyone who has experienced loss of a loved one is welcome to attend. People are welcome to express their feelings, share things they would like help with, etc. However, I try to keep things focused on goals to help you find new peace and purpose too. This week, I plan to talk about mind shifts. We cannot change the loss and pain of losing your spouse or loved one. We can help you focus on the learning from the experience or experiences and the growth you have achieved or would like to achieve as you move forward. Come join us please to introduce yourself when there and join the conversation.
Hey Everyone. @zsofia-muller just joined the group. Please join me in welcoming them and introducing yourself here!...im mxie and love this site if you care to chat im here
Hey Everyone. @wisdo-pilot-wisdo-pilot just joined the group. Please join me in welcoming them and introducing yourself here!...im maxie Welcome
This is Coach Iris, Life & Loss Transformation/Life Reinvention Coach, on Friday morning, Feb 5th. I am live in my group right now for just a couple of minutes. I just wanted to give people a heads up that I may not be able to make my group live this afternoon at 4 PM Eastern Time. Something has come up and I am not sure I will be free. Here's what I suggest... if you were hoping to attend my group currently known as Widows/Widowers Rebuilding, ( Waiting for techs to do a name change) please stop in anyway. I may be there. If not, come post your personal challenges anyway. That way I will know what you want to talk about and what you need help with in the aftermath of loss of your spouse or partner, or someone else close to you. Remember though, that my hope is to help you not just with the challenges of loss and grief, but to shore you up and support you as you figure out how to navigate rebuilding your life and finding things to feel good about in spite of your terrible loss! ❤️❤️
I was born to elderly parents and I cared for them until both passed away they were my heart and souls and I'd do it over again no hesitation but what pains me is seeing so many elderly people suffering alone because family rarely visits or cares I remember hearing a story where the poor women was eating cat food because she had nothing to eat or when I worked at the assisted living facility and had to see the residents crying because they were afraid and alone how dare people treat their elders like this I hope when some of these scum bags get older they get the same treatment they gave their elders see how they like it
Hey Everyone. @charles(chuck)-williams just joined the group. Please join me in welcoming them and introducing yourself here!
On Friday at 4, Feb 12th, we are going to have a Helping Hearts pre-Valentine's Day session in my group. This is for those who have lost a spouse or partner or other dear loved one. Not everybody celebrates Valentine's Day, but for those who do, or have in the past, this can be a very difficult and poignant day. So today I would like to invite you to come share some favorite, loving memories of your dear one. Was there a special way you celebrated Valentine's Day? What are some of your other fond and happy memories. Yes, it is possible you will cry, but tears are not necessarily bad. They provide release and help us express and let out feelings that might otherwise seethe internally and boil over in a difficult way. Sharing good memories is also a way of honoring your departed and celebrating your love. Death does not end love. Come share and celebrate with me /us.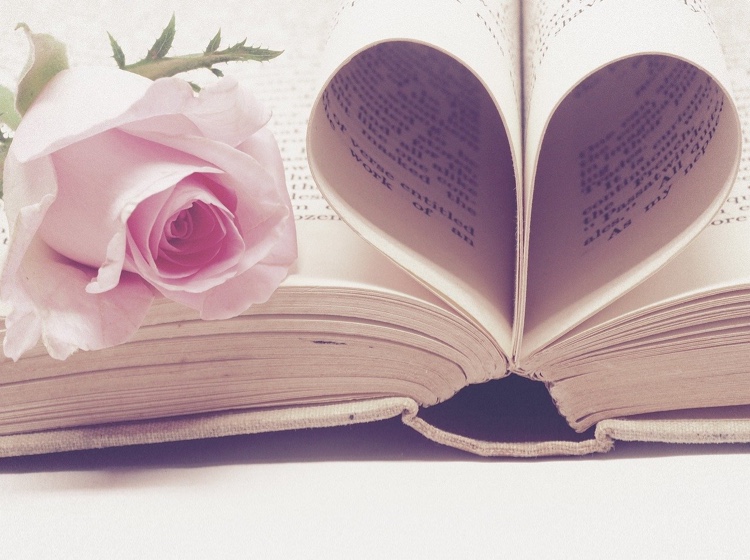 Hey Everyone. @katie-n-3 just joined the group. Please join me in welcoming them and introducing yourself here!
I have taken care of my mother since I was a teen, before it was my mainly my sisters job, before that, my dads. It's all I know. The care she needs has increased over the last year with medication changes and mental changes I have noticed and I'm sure as time goes on my responsibilities will increase. I am aware that often it doesn't seem like I do a lot as carer as my main role for now is support, Just monitoring her mental health, making sure I'm around to step in if she needs, finishing tasks when she gets overwhelmed, driving her places and keeping on top of Doctors appointments, I try to let her do things herself while she is still capable, and I feel I come across as lazy because alot of the time I find myself physically doing a whole lot, only really when she needs my help. Because my responsibilities aren't particularly obvious it's so hard to get people to understand how much it takes out of me. I find friends and family acting like I'm being dramatic when I say I care for mum because to them she doesn't seem to need care, I have one friend who seems to think I'm holding myself back from doing things and can't understand why I can't just go off and do whatever I want whenever, and even my sister who has lived away since I was about 17 rolls her eyes because she just doesn't see the deterioration. It is so mentally and emotionally draining, especially when I'm trying to take care of my own mental health as well, with ptsd, depression and anxiety it's a hell of a lot of work keeping myself in check so I can take care of her to the best of my ability. These days, especially after covid, I get like half a day per week to really focus on myself, and that's my Therapy day, I drive there, do therapy and drive home, that's it. Even days when I plan to do nothing so I can try to recharge a bit, I still have her there, constantly. I guess I'm just frustrated that people around me act like my mother is fine and that I'm either lying about how much I do or I'm overreacting. I swear it's a thankless job and people just don't get it. Thank for letting me vent, I hope you all are taking care as best you can.
Are you holding on to anger after the death of your spouse, partner or another loved one? Anger at the departed? Anger at the world? Anger at others who have not understood your pain? Let's talk about this on Friday at 4 EST in my group. Widows/Widowers Rebuilding Life ( still waiting for name change please, Wisdo Techs). Let's acknowledge true feelings, share, understand and learn how to handle and get rid of that anger. "For every minute you are angry you lose sixty seconds of happiness". - Ralph Waldo Emerson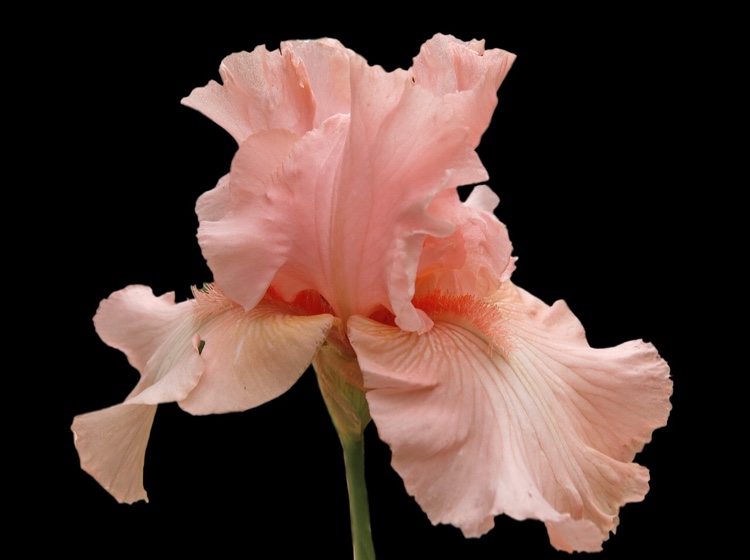 Hello everyone, I want to know how hazardous this is and what I should do about it? My grandmother (99 with Alzheimer's) fell asleep while eating. As soon as I noticed, I tried to wake her up and get her to swallow or spit out the food but she fell asleep too deeply, plus my parents didn't want me to wake her up since it had taken her such a long time to go to sleep and she had been acting agitated all night long and keeping us awake. She is still asleep and breathing normally, but I'm worried about when she wakes up since her mouth is still stuffed with food. Is there something I should do to prevent her from choking when she wakes up? She doesn't understand things well and it's hard to talk to her because she gets agitated/frantic easily so I'm feeling pretty anxious about when she wakes up. Please give me advice if you can. Thank you so much!
Hello Wisdo Folks. I invite you to join me today at 4 EST. While it is technically a session for widows and widowers or those who've lost their partner, anyone is welcome to come and talk about and learn about loss and grief of other loved ones who have passed on. Today's theme is Speak Their Name. It can help to share things about your loved one. Come tell us one or more of your treasured memories and listen to others. Sharing and honoring them by speaking of them can be an important step in the grief process. Sometimes family and friends do not understand and are uncomfortable about this sharing, which can hurt the bereaved who need the sharing. So come and speak their names and tell us , if you feel ready. You will find a safe space to do this in our session , but I try to keep the environment a positive one too, and not a place filled with misery or self-pity. The focus is sharing but also learning and a desire to feel better in spite of your grief. Let's try to come up with a goal or two you can commit to for the coming week. Simple, small goals are a good place to start. What might yours be? Will you be there at 4? I don't love talking to myself.😍
Hey Everyone. @scott-r. just joined the group. Please join me in welcoming them and introducing yourself here!
I am so sorry, but something important has come up and I won't be doing the chat group this afternoon at 4 EST( March 5th). I apologize. Come and say hello any time. Coaches on Wisdo are also available for booking private coaching sessions! If you are a widow, widower or have lost another loved one through death, come to this group or pm me. I may do a Zoom in the near future also. Wisdo likes to have a helper or guide present on Zooms. Would you like to volunteer to help out some time if 4-5 ET would not be too late for you? Let me know so I can run it by Dr Gill.
See Zoom info below. Notice: Come visit with my community on Fridays at 4. This time it's on Zoom. More often it's a texting chat. WISDO Friday 4 PM EST,. March 12. Rebuilding Life-Loss of Spouse or Partner Session with Coach Iris Arenson-Fuller, PCC, CPC Anyone who has lost other loved ones is also welcome to attend. ********************* Plain Talk and Sharing For this Zoom- What is your biggest challenge right now? Can you share something that has helped you with your grief or something you find or found inspirational that could help others. Let's get to know each other. Come prepared to share a fun or silly fact about yourself too. People need to smile and laugh, even in the throes of grief. That is part of awakening to life and staying healthy. It's Ask Me Anything Friday. I try to keep the conversation real, sincere and kind, and not dominated by negativity, but if you have something you need to express, it's fine. If you need extra help, you may pm me on Wisdo or we will get a Guide to help you. Looking forward to getting to know you. ——————————————- Iris Arenson-Fuller is inviting you to a scheduled Zoom meeting for Wisdo. Time: Mar 12, 2021 04:00 PM Eastern Time (US and Canada) Join Zoom Meeting
https://us02web.zoom.us/j/89264463574?pwd=azN6MmJTWTl3QWpWblprT0w0Tndudz09
Meeting ID: 892 6446 3574 Passcode: 050133
Hello Wisdonians It is Dr. Gill from Gillian's corner! I want to invite everyone to our new series on energy management starting today! l Join us on zoom at 2:00 pm Eastern Standard Time. I look forward to seeing you there.  
https://us02web.zoom.us/j/83714542039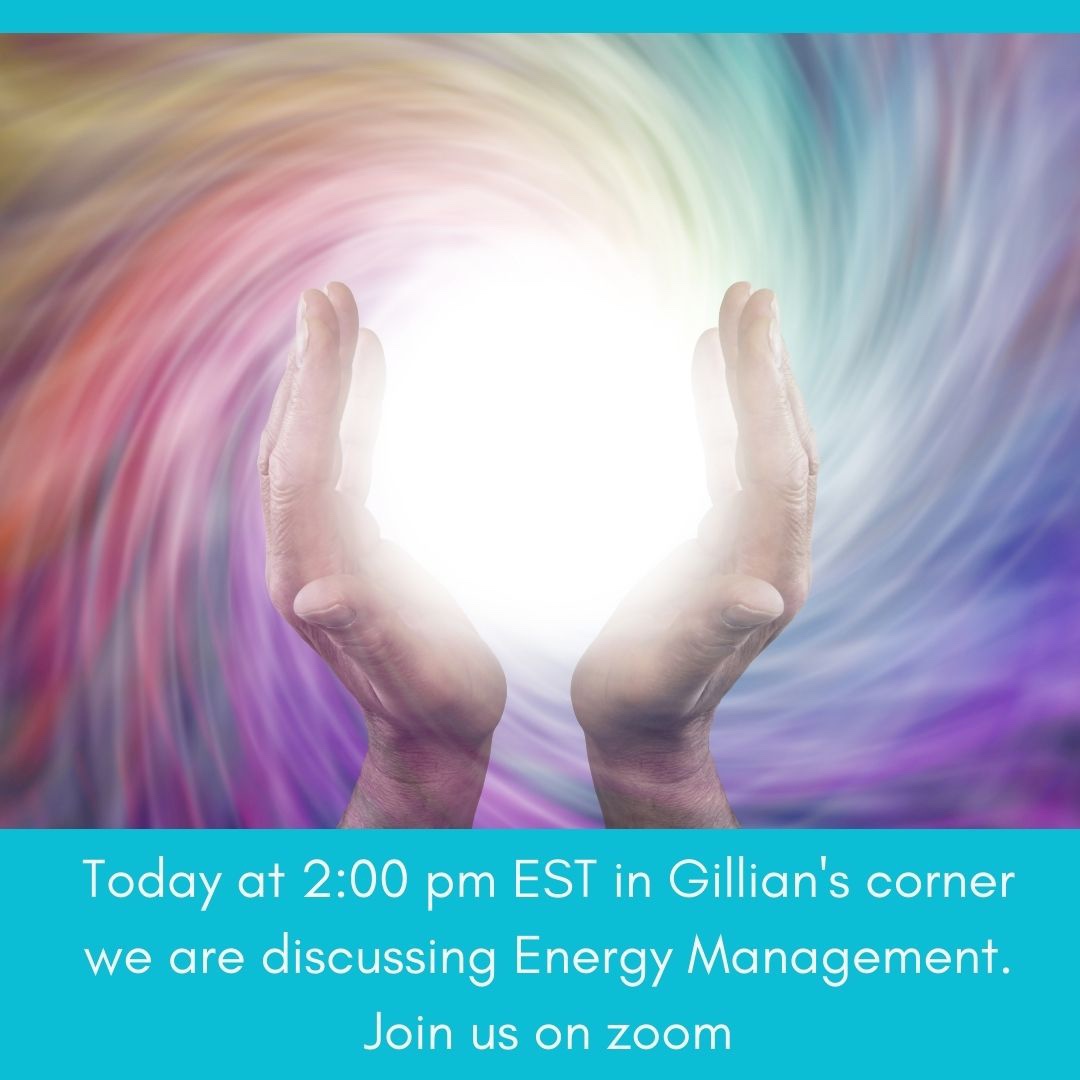 Hello, Wisdonians! I hope you will pop in on my group at 4 PM New York Daylight Savings Time today, Friday, March 19th. It is called Widows/Widowers Rebuilding for now though still waiting for Wisdo to change the name. However, anyone who has lost a loved one is welcome to attend and join discussions. It's no fun to do these groups alone so let's have some company and participation please. Today I will share some reflection questions to help you with your grief and some other things to help you in managing and rebuilding life. Also the discussion is open to things you would like to discuss. Almost nothing is off limits as long as we are kind, respectful and open to other opinions and ways of viewing things. Will I see you there?
Hello Everyone: My Friday Group Session at 4 PM Eastern Daylight Savings Time (N.Y. Time) is for those who are widows, widowers or have lost a partner, but others who are interested or have lost a loved one, are always welcomed. Please come to the session on Friday, March 26th if you are free. It will be a texting chat session this week again. I generally have a planned topic or two, but you may also bring issues or questions to the table and we can discuss what is on your hearts and minds. This week my plan is to discuss: HOW CAN COACHING HELP ME THROUGH AND BEYOND MY GRIEF? WHAT IS IT? and also: Discussion--THE BEST VERSION OF MYSELF IS YET TO COME.. Do you believe that statement? Is it possible for you even after you have lost your dear spouse, partner or close loved one? I believe it is probably not, IF you have convinced yourself it isn't possible. Let's talk about that! What else? Well, that depends on what you bring to the table. You make these sessions dynamic. We coaches love to have you attend our sessions, rather than talking to ourselves for an hour or more. Come prepared to chat, to meet each other, or at least to say hi and let us know you're there, if you're shy. You are a valuable part of my community. I see that there are a large number of people who are part of this community, but I would love to meet you in my live sessions. If you are not free at that time, please pop in any time, read what's there and leave some comments. Here's a link directly to my Friday 4 PM group.
https://wisdo.com/communities/widowsers-rebuild-lives
See you soon! Regards, Coach Iris
Loneliness/Dating and Other Issues After Death of Spouse or Partner-Friday, April 2nd, 4 PM New York Time (DST) A chat group tomorrow-not Zoom This is a group for widows and widowers but others are also welcome if they come with an open mind and not with a lot of pre-judgments. If you have lost someone else close to you, we can support you and be understanding, though  most often the issues are not exactly the same as when you have lost your spouse or life partner. You are still welcome to pop in. 
I've been living with my partner for 3 years now. He has just had bad health news in oct. On four problem. one is acute serousous of the liver, two mico colitis, three a pace maker after a cardiac arrest and died was brought back to life, four stomach cancer. I am his caregiver and he he getting worse. He is on hospice as we speak. I never caregiver to this extent and have slot of mixed emotions right now.
I need someone to take to
My dad let the toilet overflow for 2 hours. It ran out into the whole apartment. Sopping wet carpet everywhere. They can't even get anyone out here til Monday to try and get it out. It seems like just when things are going alright, life sh*ts on me once more. I can't deal with this..
I know we are not allowed to post links I won't but google flixtor and search this movie from the 70's called the amusement park it's about how the some of the younger generations of young people neglect,ignore our elderly citizens and sometimes abuse them very powerful messages indeed So sad how we forget those who gave us life
I was born to elderly parents and we were poor but we had each other for support we didn't have too much immediate family members that were there for us just a few,but as long as we had each other that's all that mattered.When I was growing older those few family members had explained that I should consider putting my parents in a home I said no I will care for them as long as I need to I'm glad I did.When I lived in Florida I worked at an assisted living facility and omg so much residents lonely and crying because no one visited them nor did they have anyone to talked
to.My
favorite one was this awesome man I would deliver his food and I sit with him and all we did was talk about baseball ⚾️ and those 5 minutes I spent w him made his
day.You
see we as a world neglect one another and neglect ourselves that's why there are so many sad and lonely individuals out there,it was an amazing experience taking care of my parents and I'd do it over again because it taught me how beautiful life is and how important it is to learn to respect and love those around you because you might not have long with them but those small moments are the ones that count the most.Not too long ago I had a dream that I was back in my apartment with my mom and dad and there he was watching baseball like we always did ❤️❤️❤️❤️❤️
Hello there caregiver community! My name is Dr. Gill and I host a weekly session called Gillian's corner Tuesdays at 2:00 pm EST. Join us this Tuesday as we embark on a brand new journey to keep our brains healthy, vital and sharp ! While you're caring for others it is important to also care for yourselves. Learn how to help care for brain and join the brain booster challenge
Daily affirmation: ✨I am doing my best and that is enough✨ Have a great day everyone! 😊
Hello to all! I am new on here and just wanted take the time to thank EVERY caregiver out there! I've been a caregiver for 2 yrs and being an only child to the person I am giving care is NOT easy. It is lonely too at times because of lack of social life and what hurts my heart most is I have no relief. No time for me. I'm so happy I was brought to this community. Hope to make great connections on here!
Wow, no ones been in here for a while. Oh well, in case anyone sees this. My parents bills are crushing me. My mom recently went into a nursing home, so they took her social security, and now we can't afford to live in the apartment we just moved into. I recently found out we are still paying homeowners insurance. Does anyone know if there is any way to get some money from that? Or even recoup the money we've been paying since my parents house went into foreclosure? I just juggle money every month. Spend all of mine on them. It's too much and we still have a lease til Feb and I don't wanna have to move again. It was horrible enough the first time. Any insight would be greatly appreciated..
Was your Dad or Mom in the Military by any chance? There is VA help.
I cant do this alone anymore. I help take care of my mom. Shes paralyzed from the waist down. My dad passed away Almost a year ago in nov. He was our everything. But my mom just keeps getting sick. She juat got out of the hospital 2 days ago. And im scared ill have to send her back.
Too often we underestimate the power of a touch, a smile, a kind word, a listening ear, an honest compliment, or the smallest act of caring, all of which have the potential to turn a life around.
KINDESS can transform someone's dark moment with a blaze of light. You'll never know how much your caring matters. MAKE A DIFFERENCE for another today. Be kind to people because what you give is what you should expect 👍