I need someone to take to
My dad let the toilet overflow for 2 hours. It ran out into the whole apartment. Sopping wet carpet everywhere. They can't even get anyone out here til Monday to try and get it out. It seems like just when things are going alright, life sh*ts on me once more. I can't deal with this..
I know we are not allowed to post links I won't but google flixtor and search this movie from the 70's called the amusement park it's about how the some of the younger generations of young people neglect,ignore our elderly citizens and sometimes abuse them very powerful messages indeed So sad how we forget those who gave us life
I was born to elderly parents and we were poor but we had each other for support we didn't have too much immediate family members that were there for us just a few,but as long as we had each other that's all that mattered.When I was growing older those few family members had explained that I should consider putting my parents in a home I said no I will care for them as long as I need to I'm glad I did.When I lived in Florida I worked at an assisted living facility and omg so much residents lonely and crying because no one visited them nor did they have anyone to talked
to.My
favorite one was this awesome man I would deliver his food and I sit with him and all we did was talk about baseball ⚾️ and those 5 minutes I spent w him made his
day.You
see we as a world neglect one another and neglect ourselves that's why there are so many sad and lonely individuals out there,it was an amazing experience taking care of my parents and I'd do it over again because it taught me how beautiful life is and how important it is to learn to respect and love those around you because you might not have long with them but those small moments are the ones that count the most.Not too long ago I had a dream that I was back in my apartment with my mom and dad and there he was watching baseball like we always did ❤️❤️❤️❤️❤️
Hello there caregiver community! My name is Dr. Gill and I host a weekly session called Gillian's corner Tuesdays at 2:00 pm EST. Join us this Tuesday as we embark on a brand new journey to keep our brains healthy, vital and sharp ! While you're caring for others it is important to also care for yourselves. Learn how to help care for brain and join the brain booster challenge
Daily affirmation: ✨I am doing my best and that is enough✨ Have a great day everyone! 😊
Hello to all! I am new on here and just wanted take the time to thank EVERY caregiver out there! I've been a caregiver for 2 yrs and being an only child to the person I am giving care is NOT easy. It is lonely too at times because of lack of social life and what hurts my heart most is I have no relief. No time for me. I'm so happy I was brought to this community. Hope to make great connections on here!
Wow, no ones been in here for a while. Oh well, in case anyone sees this. My parents bills are crushing me. My mom recently went into a nursing home, so they took her social security, and now we can't afford to live in the apartment we just moved into. I recently found out we are still paying homeowners insurance. Does anyone know if there is any way to get some money from that? Or even recoup the money we've been paying since my parents house went into foreclosure? I just juggle money every month. Spend all of mine on them. It's too much and we still have a lease til Feb and I don't wanna have to move again. It was horrible enough the first time. Any insight would be greatly appreciated..
Was your Dad or Mom in the Military by any chance? There is VA help.
I cant do this alone anymore. I help take care of my mom. Shes paralyzed from the waist down. My dad passed away Almost a year ago in nov. He was our everything. But my mom just keeps getting sick. She juat got out of the hospital 2 days ago. And im scared ill have to send her back.
Join me in giving a warm welcome to the new members that joined our community! 💫
Too often we underestimate the power of a touch, a smile, a kind word, a listening ear, an honest compliment, or the smallest act of caring, all of which have the potential to turn a life around.
KINDESS can transform someone's dark moment with a blaze of light. You'll never know how much your caring matters. MAKE A DIFFERENCE for another today. Be kind to people because what you give is what you should expect 👍
I was a long time care giver to my parents well into their 80's and if anyone needs advice feel free to hit me up I have a lot of unknown resource information that might help
💜Helper Reminder💜 As a helper remember to also take care of yourself. Here are some tips that may help ✨ ❤️ Set boundaries with others 🧡 Recognize & meet your own needs 💛 Speak to yourself kindly 💚 Notice what you are doing well 💙 Take care of yourself 💜 Practice self-care 🤎 Take days to rest 🖤 Give yourself credit for all that you do ✨✨✨✨✨✨✨✨✨✨
Hello! I'm new to this group, I have a brother who has muscular dystrophy, I have difficulties to come along with this reality in my life and sometimes (most of it) I guess I come out as cold or not caring or not loving. I have difficulties accepting his disability not because of him but because I'm angry that things can't be different, mostly because it was a medical caused problems by doctors when my mum gave birth. I wonder if there are some books to work through acceptance or a way to do so, if some of you have some advices?
Tuesday Quote: " Often the best thing you can do is just be kind (to yourself as well as others) " - Action for happiness
Wednesday Quote: "Challenge your negative thoughts and look for the upside " - Action for happiness
For a few years i was a caregiver for a family member of mine. I found it very difficult since i was young and working very long days of work every day. Despite the difficult time i didnt really come up with any way to make my situation easier. For when i must be a caregiver again, does anyone have any tips how to stay happy and focussed during those challenging times?
Hi, I've been an LPN for 21 years, my life has been through the storm and the rain… Yet I Trust God unconditionally,yes I questioned Him when my Son passed away! I've always been the person to make people laugh. Give them hugs and kisses, make funny faces, do a silly dance, just remember you put that smile on their face before they transition ❤️❤️❤️ At this moment I'm taking care of my older brother, he has had 5 stokes, a couple weeks ago he didn't know he was in the world,he had Covid since being hospitalized, foot amputated yet he's still holding on, I get to visit Him now, so I do things that I know will put a smile on His face… You All Be Blessed❤️ Let's continue to bless each other with our testimonies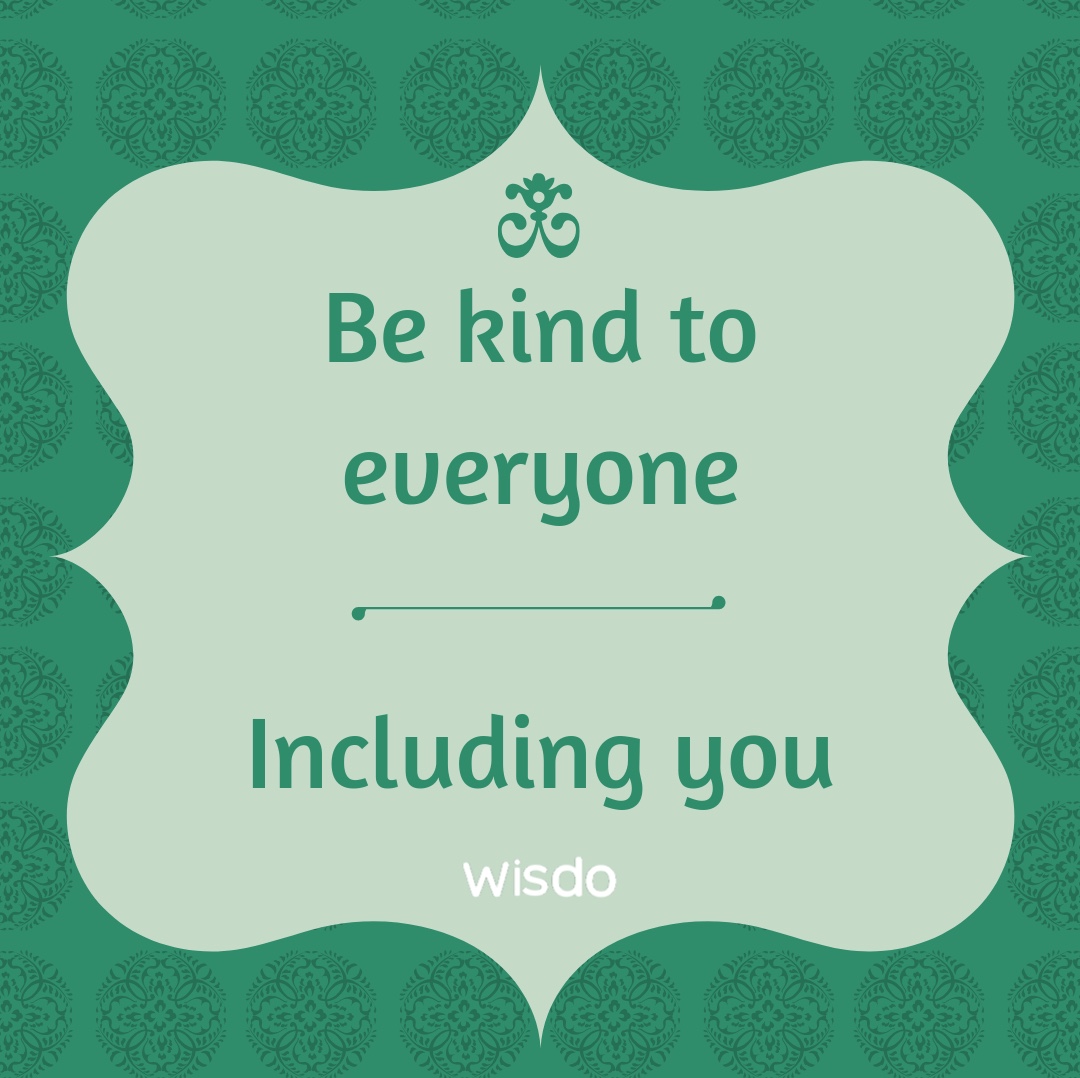 My father has been diagnosed with advance metastatic prostate cancer. I get calls at night during work when he falls etc. I also take him to heart, urologist, and oncologist appointments. I was told by HR that because I do not live with him I do not qualify to apply for FMLA. I do not want to lose my job but need to be available in case of emergencies. Any advice on available resources is appreciated
Hello friends! Caregiving can be an incredibly exhausting endeavour. Are you taking care of yourself? Getting enough sleep? This week in Dr. Gill's Super Sleep Challenge we will explore integrating some elements into your routine that will help you get some ZZZZ! Join us on zoom at 2:00 pm EST, 1 CST, 12 MST, 11 am PST
https://us02web.zoom.us/j/83714542039
Caregiving can be really tough, and at times frustrating. When i feel frustrated i always remind myself who the person is that i am caring for, and what they have done for me. This always helps clear my head
Hi everyone! I've just joined this community. Nice to meet everyone!
Hello everyone! I'm excited to be here and to get to know you all💜
Hello, I've just joined! Don't be a stranger - please introduce yourself
Hey y'all... I feel so bad about myself because I ABHOR visiting my elderly aunt. She has so many expectations of me. I should enjoy visiting and caring for her, but it is one of the things I hate doing most. No one else really visits her and I feel bad. But I hate doing it so much. I only see her out of pity ... no love or happiness. What's wrong with me ? Why is it so emotionally frustrating to visit her ! I get so angry. I have bad depression. I'm doing my best to keep living. Seeing her doesn't help ! I just want to off myself to escape the expectations and guilt I feel for not being the ideal niece. Worst part is I'm a nurse. I'm supposed to like doing this shit I guess. 💔🥴
Just got done with my duty for the month. It wasn't that bad. I stood up for myself and my aunt was acceptive of what I did for them. Im going to try and go more often ... I like not spending the night but arriving early and coming back home. Of course she asked me to stay but at this point I don't think she even thinks about how that affects me and makes me feel like I'm not doing enough. I brushed it off and didn't let it ruin my good feeling of being a good niece. I'm really dealing with this and I'm here to support and receive support from anyone who wants to talk. PLEASE msg me I need the support too ! ❤️❤️❤️❤️❤️❤️❤️
Hello, I've just joined this community! I have been providing in-home caregiving and companionship services for my 96 year-old Grandmother. I dedicate 3 to 4 days weekly to being there with her in her home, to help, to guide and assist, etc. While providing encouragement, comfort, and of course—love. ❤️😌 Many moons ago, I provided similar services for my Grandmother on my father's side full-time. I am thankful for the opportunity to spend this extra time with my Grandma. Thank you for reading, I hope you have a pleasant day!
Hello all. I am brand new here. This group caught my eye from 1800 flowers and I was surprised to see this! Wow. I hope I can be a resource to anyone who needs it to make caregiving easier. I work for a primary care doctors office for senior citizens that also has cardiology, acupuncture, podiatry, in house labs, xray, and most importantly, great people to care for your patient or loved one. I want to help or answer questions.
So I feel that I've been a caregiver all of my life … just different people and settings. Now it's my Honey… Hubby… who's been battling MS for over 20 years now but these last 5 or so years has been challenging for us both. We're both in our mid 40's but my baby can't do much for him self lately. IT's pressure because I'm left to do everything physically in and out the home. His mobility is severely limited. I could cope better if I wasn't mid- class. You get told that you make too much… nonsense… we don't. But if I was dirt poor I could get so much assistance… that's not fair. I've worked since I was 15… 30 years and we deserve help. I can't afford a private caregiver. Family works or is elderly or lives far. I have to work. Thank goodness for intermittent FMLA. Esp when he falls or has a Drs appointment. It's just me. Some things for him he's not comfortable with others chiming in… it's not his fault but sometimes I just want a break. Guess I will go to the gym tonight and start it all over again…😌🙏🏾
Today I felt really bad but it was for the persons own good and safety.I work in a hospital cafeteria and every once in a while I see this girl come in with her mom for her appointments and her mom is fiesty.She recently told me her mom can't really go out no more because her dementia has advanced and she can no longer fully
function.Today
when I was headed home on the city bus I see someone and I'm like is that really who I think it is standing there and yes it was the lady without her daughter she wandered off from home and was going to get hit by a bus so I decided that I wasn't going to leave her side and called the cops and explained to them I need them to respond because I'm afraid for her safety well after literally waiting 30 minutes they finally show up and realize who she is and they've encountered her before and wanted to take her back home🤦‍♀️No,just called the office of aging she needs to be in a hold before she is seriously injured or dies such a shame