Heyaa I am here if you need to talk about college, study/work balance, etc.
Simplify Have you ever wanted to simplify your life? One of the most important benefits is that simplicity gives us choices in the way we spend our time, money, and energy.  With simplicity in life, it can be easier to recognize what is truly important among all the different things fighting for your time and attention. Join us in Joyful Living mentoring session on Monday at 9 am central as we begin to learn what simple living is and the benefits it provides.
tips for college stress 1. Get proper rest and sleep 2. Focus on health and nutrition 3. Be active 4. Have a stress outlet 5. Find connections 6. Practice self-care 7. Manage time effectively 8. Stay organized 9. Practice positive thinking 10. Try mindfulness exercises 11. Start journaling 12. Don't be afraid to reach out for help
Where do you go to focus/study best for college? 🤔
Calling all students! We're continuing our cracking the self-confidence code tonight and discussing failure! And failure my friends is often a part of college life- find out why that is not a bad thing! Class starts at 9:00 PM EST, 8:00 PM CST, 7:00 PM MST, 6:00 PM PST. Click the zoom link
https://us02web.zoom.us/j/83714542039
Here are our top tips for getting the most out of study. Pick a place and time. Everyone has their own idea about the best place and time to study. ... Study every day. ... Plan your time. ... Discover your learning style. ... Review and revise. ... Take breaks. ... Ask for help. ... Stay motivated.
Is anyone learning foreign languages? Any tips to master them ?
Covid isolation had brought many changes. As we return to work in person and businesses and schools reopen, everyday life will be changed. Shorter tempers, greater anxiety, Covid PTSD, depression, anger, an increased demand for mental health services, and mean or rude behavior are some of the fall out of being in our Covid cave. Join us at Joyful Living at 9 am central time on Monday as we discuss what's happening and what you can do.
A task may seem bigger then it really is. What helps me, is when I write it down, and break it up into parts.
Best way to relieve the stress of exams, petting a pup 😄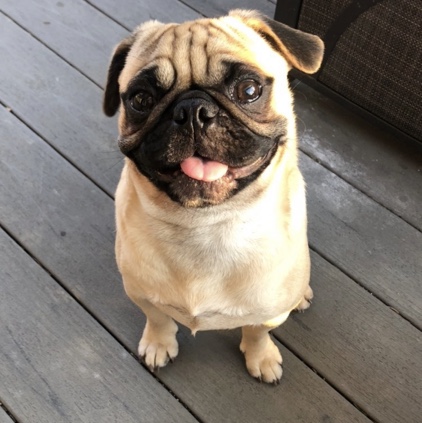 en Study Methods That Work Making and Keeping a Study Schedule. ... Studying in an Appropriate Setting — Same Time, Same Place, Every Day. ... Equipping Your Study Area With All the Materials You Need. ... Not Relying on Inspiration for Motivation. ... Keeping a Well-Kept Notebook Improves Grades. Keeping a Careful Record of Assignments.
Hi everybody. Great to meet you all 🙌
Okay so my friend is pregnant NOT a lot of people know! She gave out invitations to her baby shower ! And our mutual friend was not invited however that mutual friend is talking about "popping up" to the shower to surprise her ! She doesn't have an invite and I believe she wants me to give her the address. But like our friend didn't send her an invite and she said not a lot of people kno. And I don't want to give her the address if the pregnant friend said she invited ppl
Many people are feeling anxiety and distress as they reenter society after two years of taking safety precautions to stay safe from COVID-19 While some people may find this in-person socializing exuberant after being cooped up for so long, others may face anxiety and distress in these now new again social situations. Join us at joyful living Monday morning at 9 am central as we discuss these feelings of anxiety and what we can do to help ourselves.
Anyone here has a great skills in using adobe photoshop or illustrator
Assertive conversation means expressing your point of view in a way that is clear and direct, while still respecting others. Communicating in an assertive manner can help you to: minimise conflict and control anger. Passivity allows others to decide for you. Aggressiveness  decides for others. Being assertive is you deciding for you. It's finding balance in the middle. Join us as we talk and learn about assertive conversation at Joyful Living on Monday at 9am central.
ya know I love college, I really do but my brain is broken. Just drunk some coffee & I can't stop moving BUT I still haven't started my paper. I'm about to dance in the hallways to Harry styles
Communication must be HOT! That's honest, open and two way. " Dan Oswald If you only learn one thing about communication that would be the thing to remember. Good effective communication involves sharing information from one person to another person or people and receiving feedback that your message was successful. Join us at Joyful Living Monday morning at 9 am central time as we talk about kinds of communication and ways to communicate better.
"Communication is the lifeline of any relationship. Without it, the relation will starve itself to death."Elizabeth Bourgere. 65% of divorcing couples cite communication problems as the cause. Join us in Joyful Living on Monday at 9 am central time as we talk about communication barriers and how to avoid them.
Does anyone get with uni, that the work just gets on top of them, even when it's an achievable workload? Like I've only got one research report and an exam left to do and to be honest I feel like climbing into a hole and just hibernating for 6 months. I do love this city but I don't know many people since I've started my degree this academic year. Is definitely lovely and isolating. I do like to drink at the weekends and to be fair do binge drink large amounts which make me feel more light hearted and less alone. Is really not a good coping strategies to have gotten into though. If anyone is about and fancies talking tbf that would be quite nice x
if you can work anything for a day what would it be?
I want to say good for me. This semester I didn't have a car for the first month. My brother got in a motorcycle accident within that month. I was sick for 2.5 months after that, and now I'm anemic. In finals week, I am ill with a fever and sinus and ear infections. I think the universe is trying to test me. Honestly never been so close to just quitting college altogether. My boyfriend, who is Mr. Perfect, doesn't get when I tell him that I am happy that I will end the semester with only one A and the rest barely passing grades; I took six classes on top of working part-time as an office supervisor. Honestly, screw anyone else's validation at this point. I'm validating myself. I was knocked around this semester, and even if I failed one of my classes, at least I passed the other five with everything going on and good for me. And honestly, anyone else out there who is struggling with finals and worrying about giving up, remember how hard you worked and be proud no matter the outcome.
Feel free to write me if anyone wants to chat today! 🌞
It sounds like you might be at a U with a big campus. Being alone at a big school in a strange town can be overwhelming. I don't need to caution you about the binging, cause you already know it can bring lots of problems with it. Glad you are with us here. Glad you are reaching out and sharing. Keep us posted on your progress.
what are the things that help you to be motivated to study?
Dealing with fake people in college is hard
I really wanna go finish my degree but I'm unsure
What if I told you that by learning and practicing one skill you could solve 50% or more of the misunderstandings that happen everyday. It's true! Listening is key to all effective communication. Without the ability to listen effectively, messages are easily misunderstood. Join us at Joyful Living Monday morning at 9 central time as we listen and learn.