Article: Why I Relapsed on Heroin It seemed like everything was crumbling around me. I was losing control of myself and there was nothing I could do to keep myself from spiraling. I felt like I was losing my mind. I had been beaten down to my breaking point. I couldn't recognize the girl in the mirror anymore. I know who I had created in sobriety and I was proud of that person. As the pieces of my identity fell away the only thing familiar was the insanity so I dove into it and let it take control. Days turned into weeks, I couldn't remember anything but the distortion of time and fuzzy memories of conversations I couldn't recall. I don't know how I got here again but it's two days after having five years clean from intravenous drugs and I have a syringe loaded with heroin in my hand. I don't question it too much, I'm driven by compulsion and instinct at this point. I haven't forgotten how to inject myself and it comes naturally to me like inhaling a breath of fresh air. I insert the needle, pull back on the syringe, check that I registered, take a deep breath and plunge into a golden heaven. I'm lost for hours, unaware and disconnected from the world. It's what I imagine death must feel like. You're checked out, you're not here, and you're not aware of any of it. Nothing about doing this feels fun. I wake up from a drugged sleep to cook up my next shot. I struggle to register so I prick myself all over. I miss the shot so my skin begins to swell where I injected the drugs. I can't use that vein anymore, it seems to have collapsed. This doesn't deter me although it should, I just turn my focus to another blue-green vein. I don't want to do this but I also can't bear the thought of living anymore. I never thought I would end up back here again. I thought I had grown past this. But here I am, shooting up the same drug that had killed my friend a few months before. I had never experienced loss in sobriety. I didn't know how to cope. I was 25 years old and four years sober when he died. It was totally unexpected, I didn't know how to process the grief. The memories of us together were still fresh in my mind. I had taken care of him after his surgery. I would go over to his apartment and clean every inch of it to his liking, making sure not to leave a spot covered in dust. He was very particular and I made sure I did things the way he wanted them done. When I lost him I was forced to face my own mortality because like me, he had gone years without relapsing. We had both built lives that didn't include procuring or using drugs. I couldn't imagine ever injecting myself with heroin again but his death was the beginning of my spiral into relapsing into my anorexia and addiction. You would think his death would deter me but I didn't know how to cope with something this painful. I didn't know how to let myself feel the pain and months later, I'm still sitting here filled with anger. I'm angry about the circumstances of his death, I'm angry that I can't figure out how to heal, and I'm angry that he's gone. I'm filled to the brim with hate and anger. I can't help but feel like he should still be here with me. He had overdosed and died in his bathtub. I imagine what his corpse looked like, swollen with water and stiff with rigor mortis. He didn't deserve to die like that. I hope he knew I loved him without a doubt. I remember the layout of his apartment vividly. I cleaned every inch of it. We used to sit in his bathroom, smoke cigarettes and chat. He absolutely adored me. He would call me a "brat" because of my attitude, I always talked back with smart ass replies and sass. Even when he wanted to be angry at me I could tell that he didn't want to be. He let me do whatever I wanted. We would drive to the casino and I would gamble with his money. Afterwards, he would take me to the gift shop and I would buy whatever caught my eye. Sometimes he would buy me presents like clothes and shoes. I still use a Coach wallet I had gotten on one of our trips to the casino. I carry it with me everywhere I go. One day, he had given me his debit card to pull some money out of the ATM. I ended up in a crystal store and I bought myself a sapphire and jade sterling silver ring. I came home, showed it to him, and told him I used his money to buy it for myself. He didn't seem to mind, if anything I think it amused him that I was like that. I remember him asking me when we'd go shopping for my wedding ring. I simply laughed him off and called him crazy. I never loved him how he loved me. But he held a part of my heart. When he died, he took a piece of it with him. I was left with a profound sense of emptiness and unending loneliness. I didn't know how to fill the void so when cocaine entered my life, I started to fill the space he left with that. By the time my five years off intravenous drugs came, I was out of my mind. I still don't quite understand how I ended up injecting the very drug that took my friend from me, but there I was with a belt tied around my arm. I let my fingers gently palpate the veins in my arms, trying to find the right place to inject the vinegary smelling concoction directly into my bloodstream. At that point, I didn't care if I lived or died. I couldn't see the point in being alive when I couldn't escape myself or that pervasive sense of loneliness. I was surrounded by people who loved me but I couldn't feel it, all I could feel was how alone I felt in my soul. I was haunted by memories of happier days when his blue eyes and pink face would be laughing at something silly I had said. I remember him asking me to lay beside him and rest my head on his chest, and I would reluctantly oblige. This man was crazy in love with me. He would rub my belly and talk about the baby he imagined we would have. It was never a sexual relationship because I would blow him off and laugh, I simply didn't see him like that. I still remember the day he told me that we would name the baby after him and what plans he had in place to take care of us both. I could tell that he had put a lot of thought into trying to convince me to marry him. I just thought he was out of his mind. Before he died he left me a voicemail that I like to play and cry to, I never want to forget the sound of his voice. I imagine how he would feel if he knew I had relapsed. He would be crushed if he knew what happened to me in the months following his death. He knew my name but he called me "Valerie" anyways. He wouldn't have wanted me to do this to myself. When it rains I imagine those are his tears pouring down from the heavens. It's been over a month since I used heroin but the veins on my arms are still dark and covered in track marks. I wonder what he would say to me. I'm still figuring out how to grieve his death. My therapist says I'll heal by talking about him. When I tell her stories about him, she says he sounds like a hoot. He definitely was. He kept me on my toes. Even when I was irritable and moody, he didn't want anyone around as much as he wanted me there. Our friends knew he was in love with me and they knew I was the best friend he could have ever asked for. I feel better knowing that he died with the knowledge of my love towards him. I don't wonder if he knew that I loved him because we loved one another deeply. He might have left this life but my love for him is everlasting. It's bigger than me, time could never erode it. I haven't finished grieving him and I don't think I'll ever get over it. But my soul rests easy knowing that I did everything I could for him. I inspired his sobriety and now he's inspired mine. I'm going to live a full life, I won't let him be forgotten with time. His memory lives on with me, forever.
Hello community 👋🤗 Just wanted to post some helpful beliefs that can be helpful when dealing with shame when it comes to addiction. 🍍1. Feeling that one is worthy of help. 🍓 2. The notion that one is important. 🍒 3. Believing that one does deserve happiness 😊. 🍎 4. Feeling that one is loveable to others. 🍉 5. Believing that one is a good person. 🍑 6. Knowing that one is doing the best that they can. Please feel free to leave any beliefs below that you think could be helpful for someone struggling with addiction.
🌟 Helpful Hotline Alert 🌟 - SAMHSA National Helpline Alcohol Addiction - It's free , confidential and available 24/7 - 1-800-662-4357
Hi just wanted to send a resource for family members and friends that may benefit from help themselves with having a loved one with alcohol addiction. The Website is
Al-Anon.org
Al-Anon members are people, just like you, who are worried about a loved one with a drinking problem. They offer support groups and informational resources as well. No one has to suffer alone 🤗❤️
just got out of prison and want positive peers I need help I don't know what normal is I know chaos and I function ok in chaos. today I want something different. I'm walking a path I've never walked before and I'm searching for people who have taken a different path who are willing to help guide me.
Here are words of encouragement for anyone struggling with addiction 🌹 These can also be used as affirmations to say to yourself 🌱 - "I am proud of you" - "Hardship can prepare ordinary people for an extraordinary destiny" - "It always seems impossible until one day it isn't" - "Say yes to a new adventure" - "Great acts are made up of small deeds" - "Don't let the past steal your present" - "Our greatest glory consists not in never falling, but in rising up every time we fall" - "It does not matter how slowly you go as long as you do not stop"
In The Other Happy Hour sessions we engage in a guided conversation to explore the possibility of making a change in alcohol or other substance use and build motivation to take the next steps to make change possible.
Be gentle with yourself when you make mistakes <3
This is your reminder that we're all grown-up kids, nobody knows what they're doing but we're all trying our best, keep going
this is your reminder to let go of the vision that it could have been any different, it wasn't but that's okay.. you won't see it now but you will see it soon, very very soon actually and I promise you this with every bone in my human body — you will forget this pain, you will feel overjoyed with the enthusiasm of life, be sought after with tender loving care and of course, be at peace once again, your time of mental well-being and emotional fortitude is coming sooner than you think, please keep going
✨💙 Helpful Hotline 💙✨ National Institute on Drug abuse hotline 1-800-662-4357 Calling a helpline can serve a variety of purposes, including: - Crisis support - Education/information - Support - Referrals - Helping finding treatment providers
My boyfriend has a substance problem. And I've been trying to support and be there for him for years now but I don't know if I can handle it anymore. He's in denial and makes me the bad guy. Is there any advice for someone who is with someone who has a drinking problem?
Really struggling to stay clean right now. I'm so numb I just want to feel something
I keep coming back to my white girl . I to careless to care to stop pls help .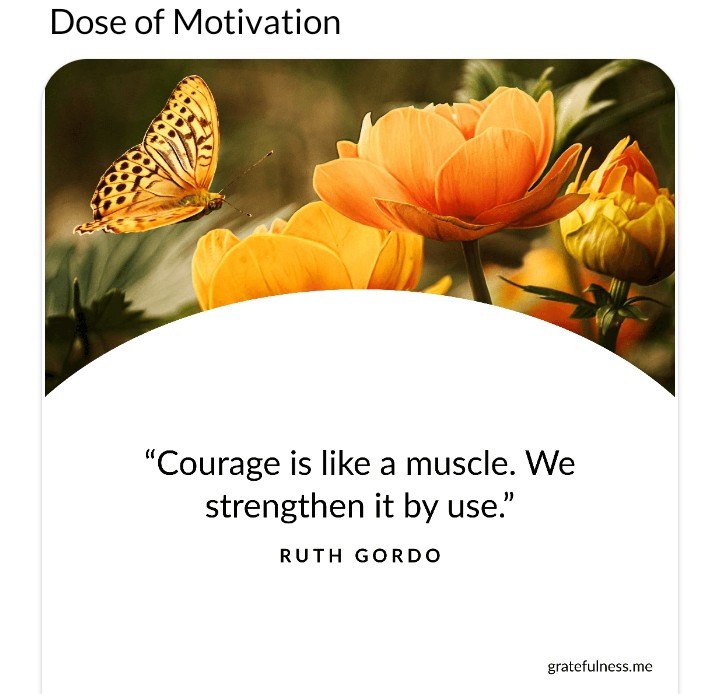 Like to apologize to everyone that I hurt or feel that I abandoned them on Wisdo 2.5yrs ago. 2 and a half years ago my closest, bested, unique, venturous, beautiful friend that I love with all my heart as a little sister received a call from the doctor saying she have stage 3 cancer borderline stage 4… She been fighting it all alone in secret without telling anyone. When I found out about it. It was almost too late. Yes, I was upset to the point of enraged. But it was almost to late to do anything about it so I gave her 3 wishes… 1st wish: Pay off her debts and pay off her mom house. 2nd wish: To travel the world. 3rd wish: To fall in in love for the first time. To grant the first 2 wishes I sold my shares of my company to my greedy business partner and clean out my savings account. But it was worth it at the end of the day. Her debts was payed off and I saved her mom's house. We travel to South Africa up to Europe to Asia… Her last wish was granted as well. You can be surprise when you hanging around someone you care about how the line blurred away from friendship to relationship over 2yrs traveling around… So to everyone that feels abandoned or hurt I am sorry for disappearing without an explanation of the situation back then.
I had a dream that I smoked weed and ruined my chance at this new job because I would have failed the drug test. Luckily it was just a dream 😰
I feel so stupid. Some days I think about when I use to drink and use and I couldn't control my emotions. These days I haven't been drinking. Smoking weed, doing lines, in the hospital because I'm too high. I'm suppressing my emotions because I can't cry. Don't want to cry. I feel alone. I am alone.
Its 12:00 pm now, if I can get through the rest of today and tomorrow without drinking then I can start my new job with 3 days of sobriety. And from there I can stay busy enough that sobriety will be alot easier. 🤞 this felt like it would never happen but here I am finally 😮
Great result. After having successfully kept away cocaine for 4 months - with the last time being " under control" meaning with friends, not alone, meaning nothing over the top, not buying it myself and happily able to stop way before sunrise, After more than 1 year with non of these ugly episodes here I am: - Alone at 7:30 am, completely slave of it. There is no other way to descrive it. I thought I could sleep, but I did ordered for myself earlier, around 1.30 am, thinking to have a couple of drinks at the phone - and now you know the drill: not finished, not done. Have weekends plans, will I be able to do them once this shit is finished, probably aroubd at noon? I know very well my dopamine levels will crash under my feet. Why do I keep protecting myself from reality? Why is it so hard to motivate myself? Therapy is not working, been more than a year, maybe the guy is too old, maybe I am too old, maybe my coping mechanisms are are too well trained. This was a mistake, I am gonna learn from it - do never buy by your own alone!!! The rule should be never buy in general so how could I fall into such a stupid error?!? It's a nasty, expensive, useless substance that toss your humanity away, I am now literally depending on that small bag. There is nothing left of me other than my late regret and ridiculous wining. Thank you for letting me use this platform as a journal. I hope it helps anyone who is craving their own poison: NOT worth it, you definitely gonna regret it. Much love and courage to everyone
One of the best ways to cope with substance use is to develop positive habits. Up today in Life Hacks we will discuss how to make habits attractive & easy to perform! Super excited to see you all there. Class starts at 2:00 PM EST, 1:00 PM CST, 12:00 PM MST, 11:00 AM PST. Click the zoom link
https://us02web.zoom.us/j/83714542039
Hi. I've been using opiates for such a long time. I was clean for few weeks, in last week I overdosed medication cuz I wanted to be dead but my therapist and psychiatrist don't know about that. Today I quit therapy, and I don't think it was a good idea to make it. I really don't know what to do, I really don't know what I want and how I should live. I quit it cuz my family pushed me to make it, I really don't know what to do is there someone to talk?
Has anyone been on or taking Suboxone. I've been taking it for a little over 2 years, illegally of course. Friend was on it, didn't need all be bad and me being always depressed, this actually helped. Even though I realize it was only masking my feelings. But now when I try to stop I get the bad withdrawal symptoms and it hurts so bad that I go back. I really wanna get off it but can't figure out the best way. Tapering off but idk how. I've gone a few days between each dose I take and I've started cutting it in half and even quarters but when I hit day 4/5 I start getting ansi and agitated. Can't sit still. Worst part is the restless legs and no sleeping. I think a lot of times I get into my own head and freak myself out but if anyone has any tips regardless of what you took. Anything to help me get through the pain. Please let me know. I really wanna stop and I can't afford and honestly don't wanna go to a recovery clinic or place. Thanks.
I'm working on getting into detox this week. I am scared but finally feel a little bit of hope for the first time in over 6 months. All I have to do is convince my boss to give me 4 days off and not get fired over it. Thats the part that scares me. I'm terrified of asking for time off.
Hello everyone! My name is Rebelkat and I've struggled with substance use since I was a teenager. I go through good periods and bad periods, but it's always an underlying issue. I'm hoping to make some friends here I can have honest conversations with about ways to be happy and sober. Or at least, more sober.