Grant me the serenity to accept the things I can not change , Courage to change the things I can , And wisdom to know the difference
I went to the store today and didnt buy alcohol for the first time in months 😞 I'm glad that I finally did it but my god I hate my life. It just takes so many days weeks months years to actually count as "sober" and it just seems impossible. But I know I need to quit or else my prozac will never work. Ive been drinking so much the last few weeks that my depression is back 100% and cant stop crying some days it hurts.
✨💙 Helpful Hotline 💙✨ National Institute on Drug abuse hotline 1-800-662-4357 Calling a helpline can serve a variety of purposes, including: - Crisis support - Education/information - Support - Referrals - Helping finding treatment providers
Music has undoubtedly saved my life. It's also my main love language. Once upon a time I dealt with an addiction to heroin and the music that saved me was Alice in Chains And their vocalist died from a heroin overdose. No I'm not sure if everyone works this way but I listen to like angry music when I'm angry because it's nice to know I'm not alone and feeling that way it's no sad music when I'm sad I don't typically listen to Happy music but music makes me happy in general so maybe turn to that a little bit and find you a song or an album especially when you get urges now that can backfire I'm sure like you probably shouldn't be listening to One Bourbon One Scotch One beer when you're sitting there having an urge
Does anyone else ever get nervous or scared to leave the house even for a walk because you might be tempted to jump in the car and go get alcohol
I dont think going to make it thru thr night without drinking its only 730 and I can't stop myself I'm about to leave to go get it 😬
Like to apologize to everyone that I hurt or feel that I abandoned them on Wisdo 2.5yrs ago. 2 and a half years ago my closest, bested, unique, venturous, beautiful friend that I love with all my heart as a little sister received a call from the doctor saying she have stage 3 cancer borderline stage 4… She been fighting it all alone in secret without telling anyone. When I found out about it. It was almost too late. Yes, I was upset to the point of enraged. But it was almost to late to do anything about it so I gave her 3 wishes… 1st wish: Pay off her debts and pay off her mom house. 2nd wish: To travel the world. 3rd wish: To fall in in love for the first time. To grant the first 2 wishes I sold my shares of my company to my greedy business partner and clean out my savings account. But it was worth it at the end of the day. Her debts was payed off and I saved her mom's house. We travel to South Africa up to Europe to Asia… Her last wish was granted as well. You can be surprise when you hanging around someone you care about how the line blurred away from friendship to relationship over 2yrs traveling around… So to everyone that feels abandoned or hurt I am sorry for disappearing without an explanation of the situation back then.
I'm trying to talk myself out of going to buy more alcohol. I know I should stay positive but it really feels like I failed at life. I'm 35 and have no friends and the only thing I look forward to is drinking. Ive been single for years and ive lost any motivation to try dating again because id rather just drink by myself. My life is just work and fixing problems and stress and fear and self loathing and no good parts or anything to look forward to. I have no idea what I'm doing and I wish this was all over.
Man, life is hard…found out my brother has cancer, I'm going through my own shit with the court system, sister is done with me, my girl giving me shit because I'd rather be left alone after giving her day and night 5 days a week and just want some time to myself so…I broke down and started drinking…Hi, I'm Jordan and I'm an alcoholic that can't deal with stress…help and advice is appreciated
I finally got to see my kids today......after........well......I'm really not sure how long now maybe 5 months......alcohol makes you not remember thing's......best felling that I have had seeing my kids.....but I'm a alcoholic and I couldn't have anything to drink before seeing them......so I have been sick for 3 days......if that is not devotion.....I've been working on staying sober but its so hard when everything you made for your family has been lost....just looking for someone that understands what I'm going through.......and not a computer.......because I'm smarter then that....
I need some help with a situation what is the best way to tell your significant other that you want them to quit drinking hard alcohol they know the main reason it's because effects me and the way he treats me when there alcohol involved he told me 2 times before he needs help and wants to quit but hasn't even tried to quit he's gotten a dui and blew a .29 yes he was a little bit from being blacked out drunk and got behind the wheel and hit a parked car thank god no one was in it but when alcohol is involved I get ignored, left on read, doesn't answer anything and he gets angry and rude towards me says stuff when I try and help him I'm not around when he does drink cause I'm constantly at work running my businesses, I been to the house and seen 2 gallons of hard alcohol empty on the counter and had a break down I don't know what to do I'm worried about his life
🖤 Hotline Resource Alert 🖤 ✨ Location: North Texas ✨ Name: Suicide & Crisis Center of North Texas ✨ Hours of operation: 24/7 ✨ Number: (214)- 828- 1000 or (800)- 273- 8255 ✨ Website:
sccenter.org
11 days. Then I start my job, have insurance, and I can start attending IOP rehab on my days off. I never thought id make it this far and I'm still convinced ill fuck up the job in some way and lose my insurance. Just a week and a half to go and then it will feel real and I'll be able to accept it. The waiting has been killing me. Part of me just wants to go to sleep until I start my job so I don't screw anything up.
I'm coming down pretty hard. My living situation is really stressful and I dont feel safe or comfortable here. I really want a few drinks to calm down but I have none left. I want out of my life thats why I drink. I cant stand it and want to escape as much as possible. :( I don't know if I can ever quit because i hate living and reality so much.
I need some advice okay so me and my ex boyfriend broke up aboht a month ago and he has turned into a heavier alcoholic and drinks almost everyday now during the relationship I didn't mind as much because it wasn't happening so often and I would always know where he was now that we have broken up I found and Witnessed it exceeded to almost everyday when I went to his house to have a conversation with him and saw half gallons and the house a mess I knew it got worse and after the break up me and him decided to remain good friends and as his friend yes I still have feelings and love for him and so does he I can't see him go down a bad path As a business owner to several liquor stores around town I have seen the worst of the worst lost a lot of good customers to alcohol abuse and drug addictions and over doses in my parking lots I told him during our conversation that it bothered me to see him go down this path and he told me he doesn't know what he's doing anymore with his life if I have to be that friend that tells you straight up and hold your hand to change cause none of your homeboys will I'll do it without a hesitation or anything cause that is what I'm used to taking care of what's mine friendship or relationship you don't see anyone anymore helping to an extreme so how do I respectfully come about the situation without hurting it how would you want someone to help you without the feeling of overwhelming, how would you want someone to communicate with you and or do the right thing that you physically need at that moment but you feeling lost in a world with no hope
Hey. I'm just sad. My partner and I have struggled with alcoholism a lot in the past 5 years. Tomorrows our anniversary. But it's not feeling great. Last night I picked him up from a night out with his friends. He was super wasted. He never knows when to stop. I knew he was going to have a tough time going out to do his school stuff today, but he did. When he got home he still reeked, turns out he was drinking at school to feel better. He's 38 years old, and even though he's made efforts before to get better, it seems like he doesn't want to ever quit drinking. I don't know what to do. I feel for him lots, I struggled with alcoholism too, have grown a lot and worked to heal trauma but I don't totally abstain either. I'd like to quit completely one day. It just doesn't seem like that's what he would ever want to do. In his past He's had DUIs & went to jail (before I knew him) and lost jobs during our relationship all due to alcohol. You think he'll ever want to part with it? I hope so, he's such a great person when he's sober :(
" Today is a great day to be proud of all the progress you've made "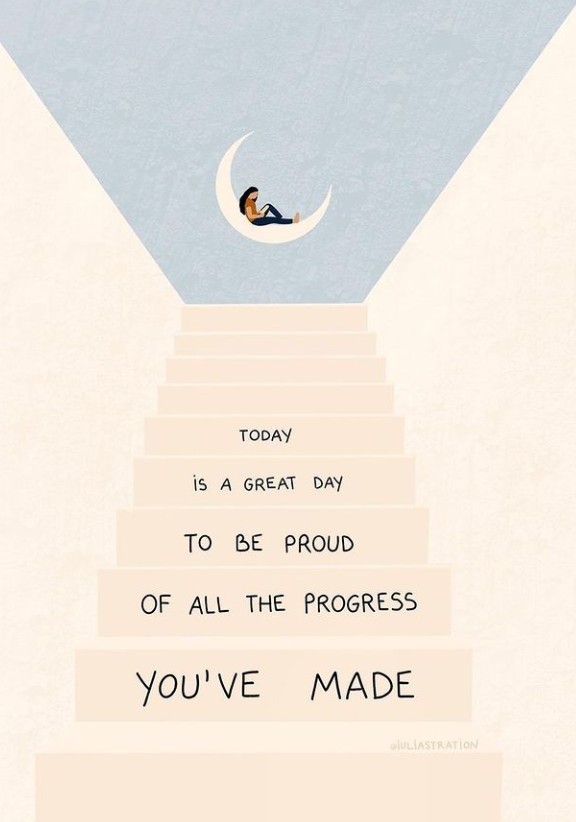 Hi everyone, I'm fresh out of a break up and while we were together we drank and partied hard and now I find myself just drinking daily and trying to do whatever I can to keep occupied to keep it all off my mind. I know this will pass, idk about the drinking tbh I kind of l realize I like it but I need to keep my mind busy and down to learn new stuff if anyones willing to teach me 😬
Hello friends! Tonight's session will explore the link between self-esteem and alcohol use. We will also discuss 3 strategies to help build self-esteem. I hope you join us. Class starts at 9:00 PM EST, 8:00 PM CST, 7:00 PM MST, 6:00 PM PST. Click the zoom link
https://us02web.zoom.us/j/83714542039
I just don't know what to do. There's nothing good going on in my life. I have absolutely nothing to look forward to. I just go to my department, complete my work and return back. I have absolutely no one in my life right now. No friends no supportive family. I am depressed everyday and struggling everyday. The only thing which helps me ease my pain is alcohol and without it I'm not able to do anything else. I've started to drink again on a daily basis after a year. I am depressed, stressed and frustrated with everything going wrong in my life. I don't know what did I even do wrong in my life to deserve this. I have always been good and kind to people. Except maybe some mistakes of mine in my past relationships which I had apologised but never been forgiven till date. But that doesn't mean someone deserves a life like this. I don't deserve so much pain. I just hate my life at the moment and I'm only dependent on alcohol right now :(
Tonight we are going to discuss how to have difficult conversations with others around alcohol and drugs. You will learn about 3 strategies designed to build open communication and increase motivation to change. I hope you join us on zoom at 7 ET, 6 CT, 5 MY, 4 PT
https://us02web.zoom.us/j/83714542039
I don't feel good when I don't drink alcohol. I hate my life 😭
People that drink so they don't have to feel the pain of living so often don't know the difference between pain & living. If you are drinking because it makes you feel better but you feel poorly when sober so you drink to feel better again. You are feeling bad because you are lack of alcohol in your system. So you take a drink & you start to feel better so you lake another drink. Pretty soon you have fooled yourself into thinking the alcohol made you feel better. There is a solution to feeling better & it's not alcohol. What you need is sobriety to make you feel better. You need someone to talk to about the pain. You need help to not use alcohol as an excuse to drink. Alcoholism is a disease that there is no cure for. You can't catch The disease from the local pub or a bottle of booze. It is more likely you were born with it. It can be past from one generation to the next. It might not be from a l parent but from another member of your family. Your parents may not be alcoholics but they carried The gene. The only way to treat it is not to take that first drink. AA is full of people that are feeling the same things as you are. All they want from you is to not drink. I am Jeff & I am an alcoholic.