Loading...
I'm a warrior, A survivor. Life is pain, Pain is life. A heart that's been broken, Is a heart that's been loved, A life that's been lived. You don't know how it feels, To live in an empty shell. Life knows when I'm most insecure, Life breaks me down even further. I'm fighting for my dear life. I'm a warrior, A fighter. I will rise above, Throughout all this madness. The MoC
I feel manic, I forgot how to speak, I forgot how to feel, I forgot how to breath. Lying in bed, Thoughts in my head, Visions of my freedom, Feeling light and alive, From all my madness. Tomorrow is another day, To new beginnings, To new promising memories, To us, and our breakthrough. May tomorrow bring you all inner love, inner peace and an everlasting and healthy life. Be strong, believe in yourselves and be good to your inner person. Hugs. The MoC
I focus on what I can control and do my best to let you go of what I can't. If we want to fly, we must let go everything that weighs us down. Positivity doesn't mean that we're ok. It just reflects that we're doing our best of letting go of the negativity. You're a fighter. Look at what you've overcome. Make yourselves your #1 priority. Be good to yourselves and stay strong. Sending all my love and all the best for an amazing day filled with everything your hearts desires. Hugs
In homelessness, alot of bullying goes on. People's egos rise to survive, I suppose. Mercy, mercy, mercy. It seems I get the brunt of other's anger and am yelled at, talked down (with no clue as to who I am inside nor obvious by my actions outside), taken advantage of...no loyalty out here, people don't "show up". Government and non profits (religious or otherwise) practise form of bullying and not showing up as well, as many homeless encounter. Never was bullied until this and it certainly wears me down, because I've always been a person who would never choose to do anyone or thing wrong. Not even self righteous. I am so lost, in hurtful pain, sorrow, disappointment, fear from these unmerited attacks and invasions. Loss of thought for now. Blessings of peace to all.
Whenever you feel you're about to give up just know you are not alone .. please reach out . 🤍
Got insulted by my bully in my building 15 mins ago
2 Replies
I'm not sure who said this, but I listen to it everyday: "It's very simple to get what you want, but it isn't easy! It's your job to do the crap you don't want to do so you can be everything you're supposed to be & you're so damn busy waiting to feel like it and you're never going to. EVER. No ones coming. No one. No ones coming to push you No ones coming to tell you turn the tv off No ones coming to tell you to exercise No ones coming to tell you to apply for that job you've dreamed about No ones coming to write the business plan for you It's up to you" ♥️
May your day be filled with everything your heart desires. May you find some inner comfort and inner peace today. Remind yourselves that you are worthy and enough. Don't lower your standards to raise others. Smile at someone today, it's good for the mind, body and soul 😃 Hugs The MoC
In order to love ourselves, we must: -accept our imperfections, -accept our reflection in the mirror, -forgive ourselves for the things we didn't know better, -accept and do our best to move forward. We cannot change anything unless we accept it. If we accept and forgive ourselves, we'll make a difference towards living a healthier and happier life. I never said it would be easy. I'm learning every day, but I refuse to let others control my everything. Be strong and stand tall. Hugs. The MoC
Hey Everyone. @zena-restace just joined the group. Please join me in welcoming them and introducing yourself here!
May you find your inner peace and inner worth today. I wish you all nothing but the best. Always remind yourselves that you are worthy and loved. We'll always have ups and downs and that's part of life. We'll always have things thrown at us and we must do our best to stay above the water. Only we can navigate our ship. Only we can inhale the good shit and exhale the bull shit. Only you my fiends can decide what to let in. Never lower your standards to raise others. Be strong, be you and never give up. We've come a long way to where we used to be. I'm proud of you for making it this far. Hugs The MoC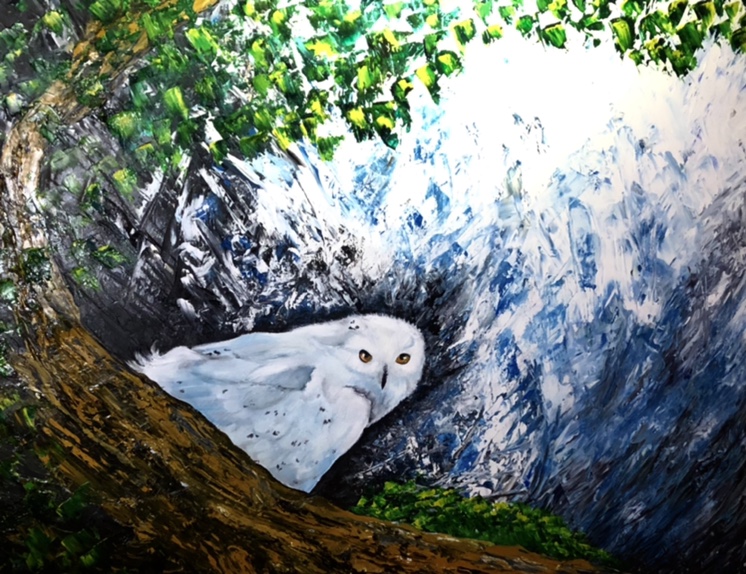 Please join the subgroup To All Artists to view people's passions and talents. This subgroup is for everyone who wants to share their passions or just a place to unwind. It is colourful and relaxing. Take the time to join and the time to relax. Hugs The MoC
Wishing everyone a good night sleep. May you wake up tomorrow morning feeling energized. Congrats for making it through another day. May you dream of everything your heart desires. Don't forget to be thankful for what you have. Before closing your eyes have positive thoughts and be hopeful for tomorrow could be your breakthrough. For those who are waking up, have an incredible day filled with love and self worth. Don't forget we are all unique, enough, beautiful and fucking worthy. Love always The MoC
The real difficulty to overcome how you feel about yourself is self love and self acceptance. The belief in making it, in this life, all depends on your willpower and determination. Confidence is silent and low self esteem is always present. The only competition you have is YOU. Look yourself in the mirror and recover from your insecurities and accept your imperfections. Will it be a challenge? Yes, it will be, but you're worthy of finding your heart and soul and recover from your trauma. It's time to STOP DREAMING and making it HAPPEN. Today is your day to make it happen. Positivity goes a long way. Hugs The MoC
Don't forget to smile at someone today. A smile goes a long way. Be the reason that someone smiles. It's good for the heart, body and soul. Sending you a huge smile and hug. Have an awesome day and I hope you find some inner peace and inner worth today. The MoC
Hey lasses/lads I'm new to the group. I personally hate bullies I think there's no excuses for people to make others feel low. We should be building each other up not tearing everyone down. ♥️
Good morning, Wake up every morning thinking that something wonderful is about to happen. Today might be your breakthrough. Do your best to find your inner peace and inner worth. You are all beautiful, unique, worthy and loved. Have an amazing day. Sending you all positive vibes and positive energy. Hugs The MoC
We need to focus on ourselves and not get lost in others negativity. Staying positive doesn't mean we need to be happy all the time. It's knowing that better days will follow our storms. We need to talk to ourselves on a regular basic. Talk to yourself like if you would to someone else. Don't depend on anyone, get your shit done yourself. No one knows you better than you. Never compare yourself to others, compare yourself to what you were yesterday. Tomorrow's another day and be grateful for what you were given, even if you're struggling. There's always someone out there that has it worst. Life isn't easy but please don't give up and keep on fighting. You are the captain of your life, navigate to the destination of your choice. I chose to fight for my liberation, my freedom from my childhood trauma. Fuck the world, I'm coming back with a revenge. A revenge with a smile because I'm worthy and enough and so are you. Hugs The MoC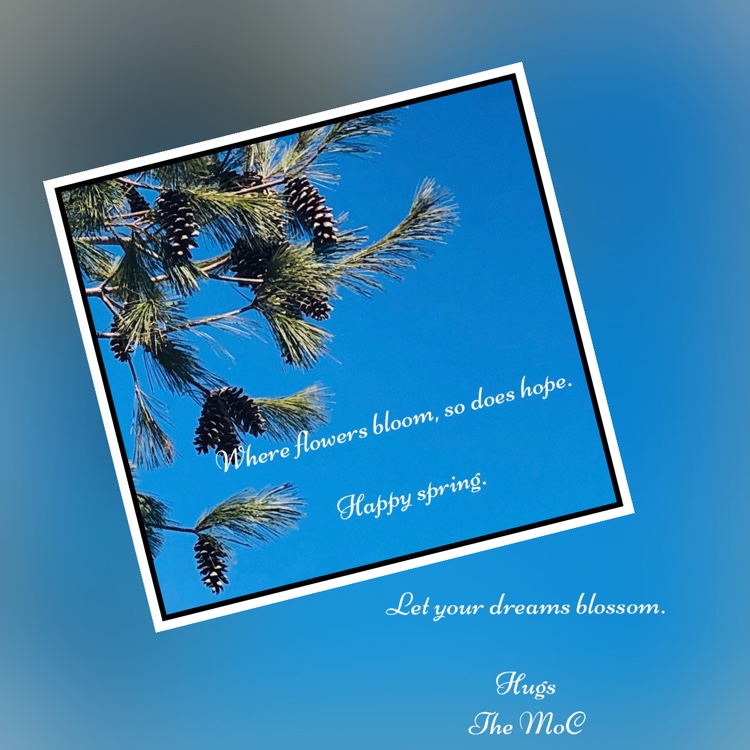 When life gets tough, remind yourselves that there's always a better tomorrow. I'm trying to convince myself.....
I got pushed by the guy who's been harassing me for the past few months. If you know you know
I will be able to forget all the dark and graphic nightmares. I will be able to forget all the nights that I cried myself to sleep, I will be able to forget the blade slowly cutting my skin. I will forget all the breakdowns I had when I saw my reflection in the mirror. Depression is like being in a crowded room. You're surrounded with the people you know that love, support and worry for you. Yet you still feel overwhelming and alone. It's like being caught in a constant swirling storm. I will never forget my life's struggles, I will never forget how alone I've felt for so long. I am looking forward for a new journey. A journey of happiness and light. I have learned through my struggles that it has made me who I am today. Let today be your new start to something amazing. Hugs The MoC
***I often write to help myself make it through a situation. I'll often post my feelings to help someone out there. Writing is very therapeutic for me. We often have to push, strike and move on. We need to let go of what we can't change. It's not always easy because I'm presently living a situation that I feel powerless. Life is a balance of holding on and letting go. I have no control and that feeling is unbearable and overwhelming. I would bleed to protect my love one. I would bleed to protect his innocence from the world's abuse. I'm an artist, everything that is said and done can be reflected in my artwork. The only way to win with toxicity is not to play with their sick and evil games. Don't let the abusers make your heart bleed. Do your best to stop the pouring rain. I'm a river and I'm a giver. For once can I not be strong, for once can I be saved. Hugs The MoC
I shared this before, but I personally find the message powerful. Enjoy! Your inner peace is more important than trying to understand why you're so overwhelmed. We need to stop overthinking and analyzing everything that comes our way. The storm will pass, so we need to let it go. If there's a storm, get under your umbrella. Your umbrella can't and won't stop the rain but it will help you to stand in the rain without getting wet. Why do we worry so much when we never walk around with an umbrella every time we go outdoors. Let your happiness and your inner peace be the umbrella of your determination to move forward. Hugs The MoC
I don't understand why my parents hate me so much! My 9 year old brother turned 9 today and he asked when he is able to get his learners and I said you shouldn't be able to get your license when your 18 as I'm 21 and I haven't gotten my license as yet I hope to get it this year though as my parents honestly don't bother taking me to get my hours much up at all and make me rely on lessons to get it up and then they made him sound like he's going to live this successful life and get a job at 14.5 years old and get all these great things and saying all that because I didnt have a job then and I didn't have a resume then either or knew how to write one or a cover letter. And I got so upset and they went off at me for being jealous and making it all about myself when it's hard not to not that I wouldn't be happy for my brother having a great life and all but it just feels they look at him as if he's on top of this massive pedestal and I'm way down below it covered and topped off in shit. I tried telling them that and because I went off at my brother because I'm upset by it I got called a jealous spiteful bitch and it's hard not to be as I want to live a successful life to my liking and they know that so that's their way of getting to me and mum kept saying all this mean shit like go sook to your partner he's the only one that'll listen to your shit no one else will and he will tell his parents how awful we are to you and his mum will have instant alarm belles of why your always upset and start worrying about the type of woman his son is with. And because I kept going off as my parents wouldn't stop attacking me with mean shit my dad said he'd call the police and get a special ambulance for the mental in and get me took to an asylum because I'm insane I was going insane with the mean shit including that that they kept saying to me and I felt awful I'm now trying hard to soon get a job and have been in touch with a job agency which ha been really hard for me as I've been out of work for 4 years now due to the last time I worked and the awful experience I had at the time and to get teased and treated like shit from that experience at the time now it is really damaging and heart breaking that it keeps going on like that I just feel like my parents truly hate me and hated me since my little brother was born as they never spoke to me like that till he was born
Hey there I have some time today So I wanted to make it clear I'm here for anyone who needs to talk .. you can comment here or Pm me .. Whatever your most comfortable with Hope to hear from you . Take care
Another week has gone by, and we've made it through. I don't know about you guys but I've had an extremely overwhelming week. A week of anxiety, recurring nightmares, a week of unbearable and powerless unwanted feelings. The feeling of wanting to protect my family has taken all of my energy. The good news is that we've made it through safe and sound. If no one has told you, congrats for making it through, you're all stronger than you believe. Sometimes being strong is our last escape to staying healthy and above the water. Remind yourselves that you are worthy and enough and remember only we can navigate our ship. Stay anchored to positivity. Hugs The MoC
To all the photography lovers, please joint the subgroup To All Artists to view people's passions and work. It's a great subgroup to unwind and forget about your issues temporarily. Hugs.
Bullying hurts greatly, but it can hurt more down the road if we let them control our inner souls. Stand tall, don't lower your standards to raise theirs. We need to fight and stay strong. We need to accept ourselves regardless of what is being said. I've been there and I know how it hurts and how it can control lives. Take it from one who's been to hell back and forth, it's not worth it. Love and accept yourselves with your perfections and imperfections. I love you just the way you are. You are all unique and rare gems. Keep shining. Hugs. The MoC
I am a museum of art, but the world often shuts their eyes to my many colours. I am a simple person with a complex mind. I live in an imaginary world and I'm ok with that. Art is freedom, I explore my many different personalities and I paint what I can't express in words. I feel most alive when I remove my mask because my life is my arts. I paint my dreams, I'll draw my inner pain and I'll write my childhood trauma. Find a way that will help you cope with your daily struggles. Relax, unwind to heal your heart and soul, because you're fucking amazing! Hugs The MoC
When life gets hectic and overwhelming, try to concentrate on the people and things that brings you an internal spark. You'll have good days, bad days, it's just too much days, overwhelming days, fucked up days, but tomorrow will come around. I will breath, I will find solutions, I will keep on fighting, this is just a chapter and not my entire life. Sometimes all we need is a break from ourselves and that's ok. Feel the emotion, cry it out but try not to stay in that negative and dark state of mind. Don't worry about tomorrow, take care of yourself today. Find that inner peace and remember we are all enough and worthy. Hugs The MoC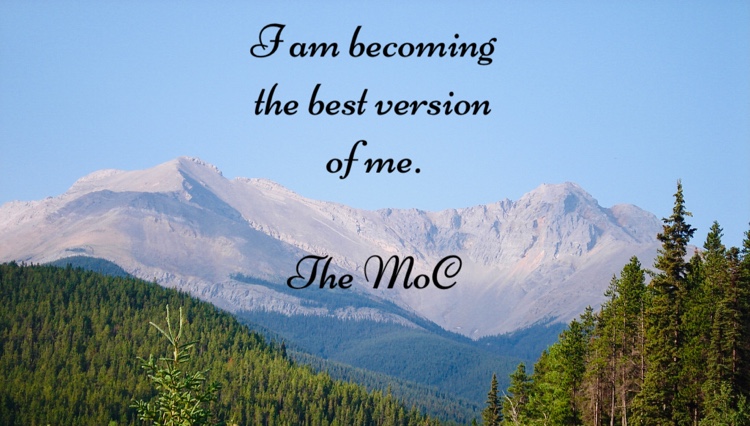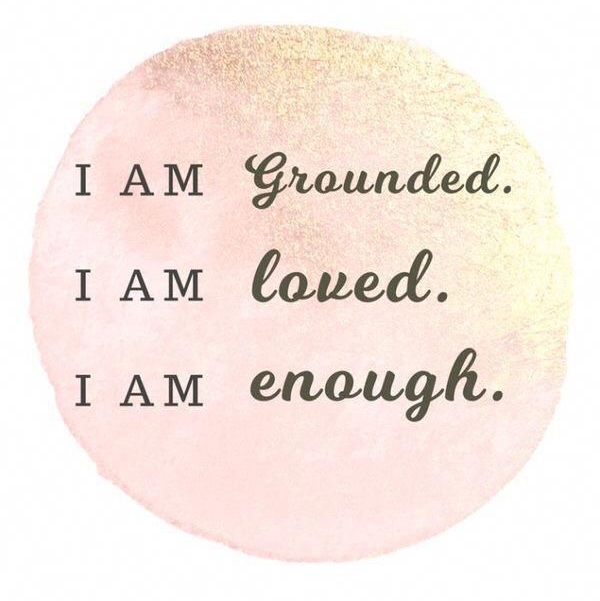 Happy Easter all! And if you don't do Easter or chocolate, happy Sunday! If you're feeling low today, I want you to do something... Stop what you're doing, get your walking shoes on, get some headphones in and go! Don't think, don't second guess, just walk! Somewhere open, somewhere blue & sunny! https://youtu.be/I6aR-v7i0lc Listen to this & simply exist for a minute or two! ♥️
I hate everyone at my school, they're all assholes
4 Replies
Join me in welcoming Will to show your support. Reply and say hi 😊
Hi everyone, I'm here if anyone ever wants to chat. Don't worry about the timing or content. I'm in British Summer Time and will reply in the day if I get something overnight.
What do u do when everyone calls you annoying and you're trying not to be and people at work (2 of them) jhst flat out hate you because they can't stand me cause I have ADHD
Please join me in the new Subgroup ´Your Inner Voice' to share your thoughts and experiences where your inner voice brought you back from a dark place. We all have an inner voice that we must learn to listen and trust. Hugs
Join me in welcoming Sara to show your support. Reply and say hi 😊
The smallest spark can ignite your internal flame that always existed within the deepest of your soul. When you're in tuned with your inner person, anything is possible. We need to learn to take each day and each obstacle one at a time. Be gentle with yourselves. Everything is possible for those who believe. Hugs.