I just walked out of my job and my mental state is already feeling much better This place was making me feel so depressed and stressed giving me too much work moaning when I can't keep up with five different tasks not being patient with me being slow with work I've got no experience doing talking to me in rude ways fucked up both my sick pays too despite providing evidence with even more problems than this I'm glad I finally walked out been working there for a year now Don't settle for a job just for money people think of your mental state before anything and anyone else keep working hard and don't give in You might not be where you want to be in life right now but if you give in now you may never get to where you even want to be But don't let anyone treat you like shit
I know this doesn't have nothing to do with depression but it leads in to depression honestly but What do I do when you live or involved with family that are very toxic ….. they wanna be right with everything I do .. they always talk so much negative things about me like today was terrible for me you don't understand. And it was uncalled I think and we had a miscommunication argument and all they talk about is violent things she brings other people to involve so she looks better in the situation and they have the nerve to say why don't someone bash me in the head with a bat that ain't going to help the situation /argument what so ever but it happens all the time there ain't a one day with stress full people they always bash me down to my lowest now I feel so low right now there's way more explaining but it's just about living around toxic people :/ I just don't even live around here anymore or I don't even know :(
Could use a chat, not doing so well.
It's so hard to heal from all of your past traumas worried that something will happen again. It's also hard sometimes to have friends that you care for but fear that you are being a burden to them or not being good enough for them. If anyone is going through what I'm currently dealing with right now know that you aren't alone. We will get through this together.🖤
Hello I am dealing with very bad depression and now I have health problems it's all worse
Sometimes I just have the urge to just pack my things and go. Just go without a word. Find something new a new beginning. But I'm so content in routine and that makes me feel safe. But this feeling I've been having for so long… i dont know how I Even feel anymore. I keep having these talks with myself… That everything's fine everything's okay. I don't know if I'm reassuring myself for convincing myself. Sad isn't it?
I have severe anxiety and I have compassion for those in need especially when it comes down to those people that are out there battling addiction or depression or any other issues that may cause stress and worries The main issue is supporting one another through communication listen to someone even if they are rambling on about their issues I been working in a facility where we have impatient units and the doctors And staff treat their patients w compassion respect and understanding They do not turn their nose up and look down at you They sit w you and work w you as a team to help you get the help and resources you need before sending you home So take a second and ask your neighbor is doing ok Just don't ignore it if they seem to look fine and say I am ok Remember some people are way too humble and feel embarrassed to ask for help Especially our elderly population Take a minute and let's stomp out the stigma And help as many people that we can ❤️❤️❤️❤️❤️❤️❤️❤️
So much on my mind right now. I can't sleep, all I wanna do is lay here and think even tho I have other responsibilities I could be doing. Please message me if you're available 🙏🏼
I'm hoping everyone is well today ❤️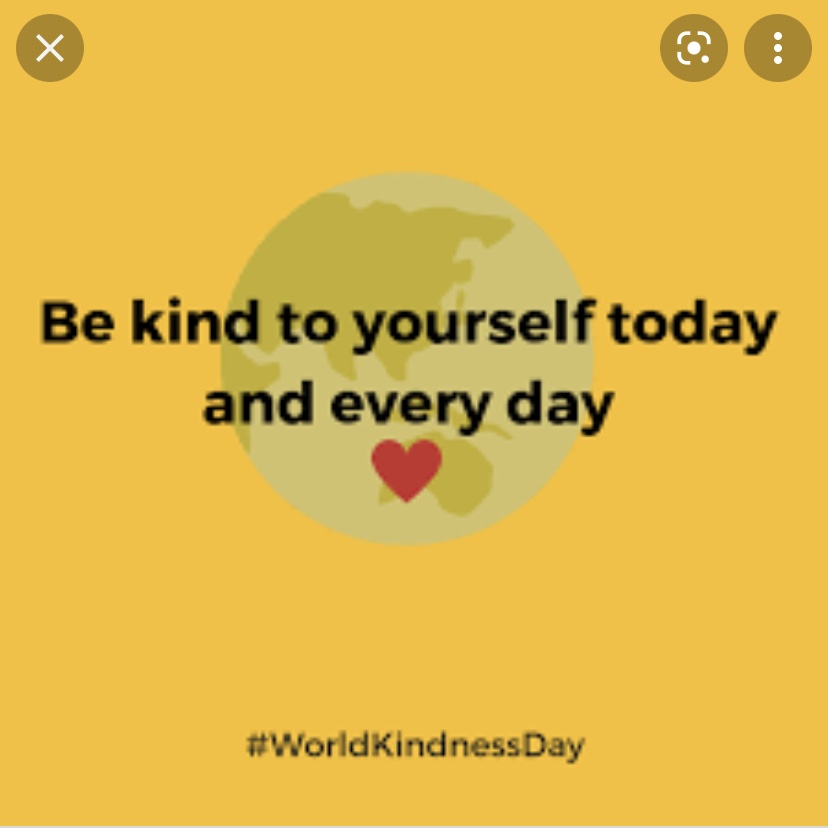 Tell yourself this morning and everyday: I am more than enough. I am everything
We will live has one. Let's open up our hearts, Because we're all, The same inside, We all bleed red, We all breath the same air. We gotta search, Within ourselves, Inside and out, Purely open up, To showcase, Our true colours. One day, we will be one. The MoC
I need my own car but still can't pass this damn permit test, I take practice test and read the damn book so many times and yet nothing
I wish it would all just stop!! I am so tired and I just want the pain, the horrible thoughts, the struggle, the fighting, the yelling, the crying and just fucking everything to just stop! All I want is peace and to wake up in the morning and actually be glad I'm awake.
If you need to talk I'm a good listener
If you had the money to do whatever you wanted in life what would you do with it I myself would take creative writing lessons clear all my mums debts and help out lots of homeless people I had recently spent and least twenty odd pounds on a homeless person buying them food and drinks also things like chocolate and biscuits because it's hard enough being on the streets and hard enough to not treat yourself too I also got his dog plenty of food too I may not know what it's like to be living on the streets but I do know how depressing it is to struggle for money
I'm here to listen to anyone if they need!
I started on 20mg Prozac again tonight. After years of not being on Prozac It didn't work for me the first time but my new dr wants to see If it'll help now I've tried so many other meds that don't seem to help
Eating disorders SUCK URGES are so bad right now
I'm tired of feeling this way
If anyone needs someone to talk too, feel free to give me a message, I'm here to listen :)
I feel like the real reason I hang around friends and always constantly have to do something is because I don't like addressing that shit like don't get me wrong I do but I still don't like too I've grown a lot within the past 4 years but damn I wish I could appear offline of life for a week or two to catch a break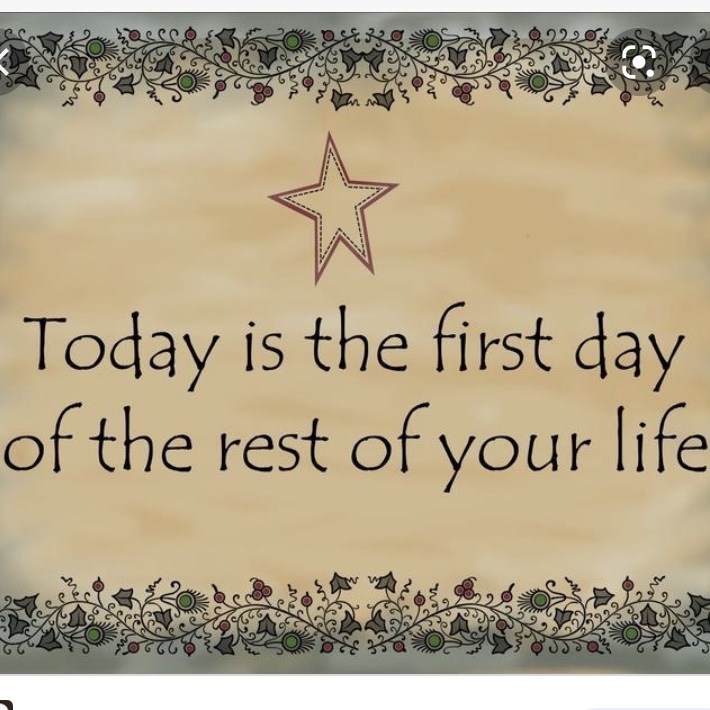 Looking through pictures of myself this time last year.... just before it all got really bad; I was so happy, positive, reflective. And I can remember feeling like that... but I can't quite feel it. I remember how motivated I was and consistent and how good I felt about myself... I was really getting somewhere in life; my physical Heath was amazing, I was almost using 15lbs weights when working out.... and now I can barely take out a garbage bag by myself. — I wish I could go back... enjoy it more... or work harder so I wouldn't be this far now? Idk, but I can't even begin to feel better until I am better... I can't help but worry and feel like I'll never get back to that... it just doesn't feel like there's a light at the end of the tunnel right now. Yes I could eat better, but it wasn't even about getting skinny. I was just feeling so good about myself and I liked working out, i felt accomplished. I feel lazy and boring now
It sucks that it's going to take sooo long for me to understand Spanish while people talk fast. I want to get used to people talking fast. But I guess nobody said that learning languages was easy. It's just as discouraging as anything else. But I promised myself that I would learn Spanish. And I knew that it takes a lot, to learn it. I guess I won't get used to people talking fast for a very long time...
If some people are struggling with getting food in the uk there's an app called too good to go it's basically companies trying to fight food waste you can get all sorts of things for good prices in my city right now on there we have krispy kreme and millies cookies now I know these aren't exactly meals but it's examples of some places so you can get some treats too There's other places like Morrison's on there in my city coop too you can get some really good bags full of veg bread meats and other bits too Most of it you have to consume on the day of purchase but some of it still has good date on the products you can also freeze some things too of course I remember two bags I spent on coop for about eight pounds and I got these two packs of creamy salmon fillets that there alone is your moneys worth considering salmon isn't cheap so I hope this will be helpful to those who don't know about this app you don't necessarily have to be struggling for money anyone can buy these the whole concept is to fight food waste
I'm sorry but I tried to be positive today and I can't. I'm tired and I'm fed up. I want to drink to numb this pain. I want to give up. I'm just tired of trying in vain. I'm sorry friend r being so weak.
Sometimes I feel the dead is the lucky ones because their at peace and don't have to fight no more!
Being single is better than being manipulated/abused and hurt. Be single and own it. Give yourself what you're missing, be who you need and prioritize self love! 💜
How does one know when their mental health is good enough? I have all these dreams like touring with my music 🎶 (that I haven't written yet), finding my dream career. I had to quit college because my mental health got in the way of getting my degree. I was too anxious to go to class. How do I know when I am good enough to hit play again? Right now I'm just working but I know there's so much more to life than work. I want to do more but I want to make sure I'm able to mentally and emotionally handle doing more. I realize that this is something I have to decide for myself but I would like to hear WHAT IS MENTALLY STABLE TO YOU?
I think I'm going to drink today, my anxiety is getting to me. I'm worried about taxes, where would all of my money go, what's the government using it for. I don't want it to be used for people that are not even trying. I'm worried that everything will go wrong when I try to move out. I'm caught up in thinking of every little thing that can go wrong. I don't want to be homeless because the government wants to pay the people that are not trying....
I'm worried about everything.... 😫 I'm worried about my life. Everything.
I need to drink, I'm giving myself panic attacks. I'm happier when I'm drinking, even if it makes me nauseated, I don't like thinking..... I want it to go away....
My depression i feel is at an all time high. Probably due to my stress level, I work from 6:00 am to 2:30 pm, mind you I wake up at 4:30 am to get ready for work and be out the door by 5:00, to be able to make it to work on time which is a 36 minute commute. I take the freeway so it's sometimes a real bitch to get from point a to point b. I'm moving next month with my boyfriend, to no where closer to my job but yet it's 15 minutes for my boyfriend to get to his job. It feels like he has picked a place the best suits all his needs and wants because I'm not picky on finding a place I wanted something I could afford. And yet I know I won't be able to afford this place with how much I have saved up, plus savings. And don't make much at my job because I'm hourly. Im constantly bending for everyone but I feel like I'm not getting anything in return. I want to cry, scream, bury myself in a hole and just exist. And even if I express this to him it won't make a difference it'll just turn into an argument. Usually we can be super communicating if our issues but he has no choice but to move out by next month and he'll just say that I didn't do much to look for a place and yet he told me picking some place to live in the middle of our jobs was best. And yet my commute will now be longer for me and less for him.
Mannnn today has been fucking just weird… People are fucking assholes, they only appreciate you once in while but then toss you to the side… fuck this shit Lmaooo how do people expect to me to want to keep living when I got my own blood family members that don't give a fuck about me lmaooo fuck these hypocrites fuck fake ass bitches…
Why waking up early is so hard? I will not get up until the last possible moment. I like staying in bed but not walking on my feet or even sitting😭 I love staying in bed all they long!!! But I regret later for not getting up earlier and feel guilty for it😩😩😩 it's hard, I want to blame my back ache for it, but deep down I know it's not because of that!!! Can anyone suggest something they've tried and worked for them please?
What good has happened to you today? ❤