Happy Tuesday! It's that time again...Dr Retirement is here. What's up for you this week you'd like to chat about?
Last week we touched on the challenges of making new friends in adulthood. How interesting that on Thursday, I received an email from
Meetup.com
with just that topic as their subject line. I organize Meetups for my storytelling association, it's a great way to meet new people and strike up friendships.
I'm not going to post too much from the article, but I will share the link at the end for you to read it all. The first thing the author, James Quigley, shares is: Reach out and reconnect with old friends
I have MS and was a nurse for 30 yrs. my name is Franki
Welcome to today's session, Franki!
#2. Get involved with a cause you care about "One of the best ways to meet new people who you're likely to get along with is by pursuing a cause that speaks to your heart."
#3. Take up a new artistic hobby "The great thing about connecting with people through a mutual interest in art is that the opportunities are pretty much endless. Whether it's drawing, painting, photography, writing, pottery, or something else that inspires you, getting creative is a wholesome way to get social. "
#4. Join a professional organization "On average, people spend a third of their lives at work, so it's not a bad idea to consider branching out your social circle among coworkers and other folks in your industry." Of course, this assumes you are still working.
#5. Get active and join an exercise group "Let the endorphins flow! Getting outside of your comfort zone by working up a sweat in a group setting is a wonderful way to make friends while taking care of your body."
#6. Join a group for socializing "Sometimes it's nice to just cut to the chase. You want to meet some new people, chat, get to know each other, and make friends." The article suggests "happy hour groups" or "speed-friending" events.
And lastly, #7. Be your own friend first "Listening to your own wants and needs is key before putting yourself out there. In general, it's not a good idea to spend your time doing activities that don't interest you just because you want to make friends. Instead, find an activity you're passionate about and pursue it as often as you can—you're bound to meet like-minded people along the way and friendship will follow!"
https://www.meetup.com/blog/tips-for-making-friends-as-an-adult-during-lonely-times
Another website that's helpful in finding new potential friends, connecting with others on various topics, and just living a rich life is Secure Senior Connections.
https://app.secureseniorconnections.com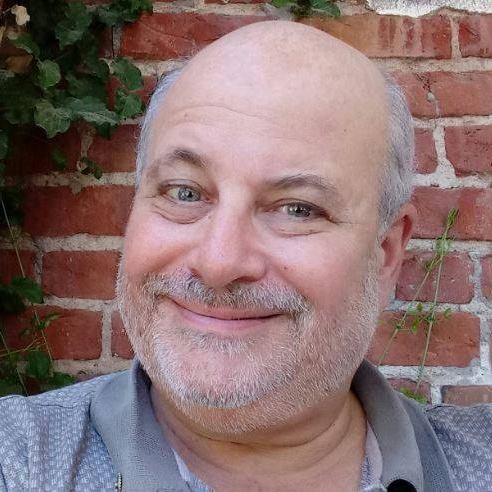 Every week you will receive an email with things going on in the coming days. Here's what was/is available this week: Finding Our Way Through Grief Mon, Oct. 11 | 4 p.m. ET / 1 p.m. PT Making New Friends Mon, Oct. 11 | 7 p.m. ET / 4 p.m. PT New Member Welcome Tues, Oct. 12 | 3 p.m. ET / 12 p.m. PT All Member Open Zoom Room Tues, Oct. 12 | 8 p.m. ET / 5 p.m. PT (Grab your beverage of choice, and kick off the evening by shooting the breeze with old and new friends. No agenda, just a chance to talk and catch up.) Community Coffee Wed, Oct. 13 | 9:30 a.m. ET / 6:30 a.m. PT Member Mixer Thu, Oct. 14 | 4 p.m. ET / 1 p.m. PT Open Zoom Room for Writers Thu, Oct. 14 | 7:30 p.m. ET / 4:30 p.m. PT October Birthday Party Fri, Oct. 15 | 2 p.m. ET / 11 a.m. PT LGBTQ+ Community Connections Fri, Oct. 15 | 4 p.m. ET / 1 p.m. PT and my fave: Classic Hollywood Films Sat, Oct. 16 | 4 p.m. ET / 1 p.m. PT (Step One: watch Arsenic and Old Lace, the iconic Cary Grant film, directed by Frank Capra. Then join the chat with Community Ambassador Ron Susek about this hilarious 1944 dark comedy.)
Secure Senior Connections is an offer I got from my health insurance company, but I believe it's open to all. That's all this week, as we're out of time. If you would like to chat privately about what's up for you and how I might be of service, make a no cost or obligation appointment for a Get Acquainted session:
https://calendly.com/dr_retirement/get-acquainted