Hello Wisdo world! I had to jump through some hoops in order to join my own group just to get today's session running. I don't have much planned, as a sciatica attack came on me yesterday morning. I'll leave it up to you to provide a discussion topic, and then turn to my archives of things that might be helpful.
Sciatica, ouch. Hope you're comfy. That's something i don't have.
Thanks, xx! That's the thing with this pinch on the nerve from lower spinal compression due to aging -- there's no comfort. The meds help, but they make me loopy.
Ouch, again. Aging physical bodies do this. No parent, elder sibling, nor auntie told me these things would happen. Gravity!
My mother had a small piece of artwork titled "When Body Parts Migrate" -- it's now in our guest bathroom!
Our ears, noses, and feet get longer!
Most of my working life was spent in the financial services world, so I still get a lot of the emails from my resources. A recent article in Financial Advisor was titled "For Happiness in Retirement, Forget About Your Kids and the Fancy Car, Advisor's Say". Let's take a peek at what author Jennifer Lea Reed shares...
The article starts out: " If you're looking for happiness in retirement for yourself or your clients, you can forget relationships with adult children, buying a slick car to cruise the cul-de-sac or lounging at a beach cabin in Mazatlán, Mexico. Instead, there are only three categories that lead to satisfaction—when you have enough money, when you have relationships with your peers and community, and when you have your health. These three things might seem different, but they have one critical thing in common: They all require investment before retirement."
Here, ever so slightly, weather to begin cooling. Some nights have cooled enough to warrant socks!Thrilled! Hows climate there?
It's cooling down here, too. But I almost never wear socks -- or long pants -- unless I have to!
Not good at riddles. Punch line, or answer?
Riddle? Did I post a riddle?
Getting back to that other article I shared about making friends in adult years, I've been skimming it in between posts today and it has some interesting things to share.
Do you find yourself lonely and bored since you retired? Or wanting to do something else instead of staying home.
Great question, Louise! I may be alone (or with my pup) most of the day/week, but I don't feel lonely, as I keep connected to others through my part-time endeavors. I coach, I teach, I connect via social media during Covid times, and I occupy my time with fun and informational activities to avoid boredom. And though I've been mostly staying at home, when the Covid situation is less of an issue to gathering, I involve myself in local groups and activities so I'm not home as much. What do YOU do these days?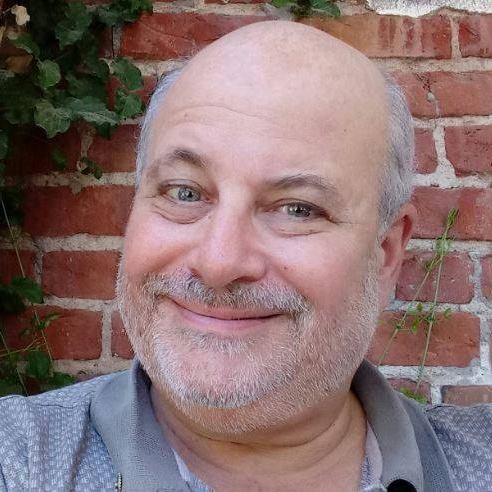 What I found interesting in the article about making friends later in life was how people viewed "friendships" in different ways. One person interviewed for the article shares: ""I haven't really changed my standards for what it means to actually be friends," he concluded. "It's just that I use the word 'friends' more loosely. Making the real kind, the brother kind, is much harder now.": And: "Some, like Ms. Degliantoni, the fund-raising executive, simply downsize their expectations. "I take an extremely efficient approach and seek out like-minded folks to fill very specific needs," she said of her current strategy. "I have a cocktail friend and a book friend and a parenting friend and several basketball friends and a neighbor friend and a workout friend." "It's much easier filling in those gaps in my life," she added, "than doing an exhaustive approach for a new friend."" I'm at a point in my life where I'm open to new friendships, though I always have been, and I still keep in touch with folks I knew in grade school!
We're at the end of our time today, and thanks to all for the great sharing. Have a safe and blessed week!