Hi! Nice to meet everyone here
How do you know when it's time to leave a job? I'm 26 and work in accounting. The pay is good and I have good benefit. I work from home and enjoy it. But I feel like it's not fulfilling. A part of me wants to change jobs to meet new people but i don't know what to change to. Another part of me feels like I shouldn't give up the job I have now. I'm grateful I have a job to begin with but these life choices are hard to make sometimes
Have a fantastic day everyone♥️ You are beautiful!!😍
ways to Handle New Job Anxiety Trace your anxiety to the source. Digging into your fears can often yield some useful insight. ... Practice your new routine ahead of time. ... Move through it. ... Revisit your qualifications. ... Use anxiety as a tool. ... Talk with a therapist.
What was your most memorable "culture shock" encounter while visiting another country?
I got a job application rejected today after an interview i had days ago because of lack of experience compared to other candidates but had the right academic background. Im not that beatup about it but it was a graduate role so i dont see how they could expect me to unless experienced engineers applied for a graduate role? Not sure how i can improve on that without having a job...
what reasons do you think it is a must not to stay at your job?
What inspired you to pursue your current goals?
Hi! I'm new to this community. Nice to meet you all ☺️ I am currently feeling like a 9-5 job is not my calling and wondering if anyone else feels this way? I'd love to be a motivational speaker or share my healing journey in hopes to help others along their healing journey. I just have no idea where to start.
Hello everyone. I am struggling with figuring out what I really want to do with my life. I do not see a clear career calling and have been feeling very lost and overwhelmed because of this. If anyone has any suggestions on how to try and figure it out it would be very appreciated.
Hi Layla, Sorry to hear you're struggling. It's hard trying to provide good advice without knowing a little more. Nobody can decide for you want your heart desires. I can understand if you don't want to provide a lot of personal details. Let's try this. Think about the future you would like to have. Consider what you feel qualified to do, and what you would be willing to learn. Most of us have made career changes we never anticipated. So don't be afraid to go for what you really want. If you find it is not working you can do something else. I hope this helps a little.
Communication must be HOT! That's honest, open and two way. " Dan Oswald If you only learn one thing about communication that would be the thing to remember. Good effective communication involves sharing information from one person to another person or people and receiving feedback that your message was successful. Join us at Joyful Living Monday morning at 9 am central time as we talk about kinds of communication and ways to communicate better.
what do you think about jobs personality tests?
what reasons do you think it is a must not to stay at your job?
Hey, all. Just signed up here. Came to find mutual support regarding job hunting. I'm 41 years old and have been semi self-employed for a few years. I'd love to chat with someone in a similar situation.
What is your dream job, and what or who inspired your interest in it?👨🏼‍🌾
Feel free to write me if you want to chat today! 🌞
Hello everyone, I'm new to this thread. Question and I apologize if it doesn't belong on here, Do you consider it unprofessional to have music playing in the background while speaking on the phone with a client/customer? I say this because my coworker does it all the time and it's kind of loud (I'm sure clients can hear it clearly). We work at a law firm and she's in customer service. I've listened to music while at work before and but if I have to be on the phone I either pause it or lower(almost mute) the music because I was always taught that it's unprofessional. What's your take on it? I personally do find it annoying and unprofessional but it's not my position to tell her to stop the behavior. I also don't know if it's just me overreacting or overthinking about it.
Would you rather have a simple task for someone else or a challenging job for yourself?
What if I told you that by learning and practicing one skill you could solve 50% or more of the misunderstandings that happen everyday. It's true! Listening is key to all effective communication. Without the ability to listen effectively, messages are easily misunderstood. Join us at Joyful Living Monday morning at 9 central time as we listen and learn.
What can I do when all my dreams just shattered after university because of COVID (I was supposed to live in Japan) and I just had to settle with the family business not exactly my dream job but I earn a lot. I don't have the same fire in this work my mum has, I'm just doing for the many and just to see if maybe I will end up liking it cause, what other choices I have? Maybe I will start a major degree and maybe it'll help me with my dream of working in publishing cause who knows. I spend my life reading books over books but it feels like for my family working with it is not only pointless but also you don't make enough money. I just want a decent life, I don't want to worry about money, but at the end of the day I'm still lonely and I can't make much of money if I don't have anybody to share experiences with. What should I do?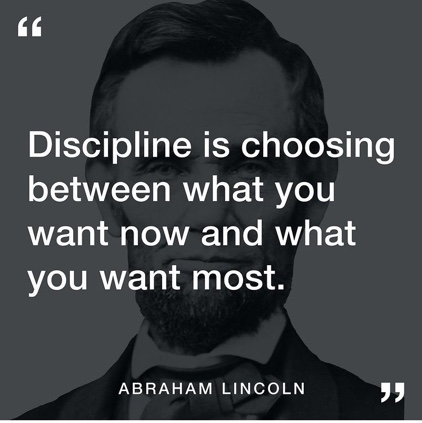 What boggles my mind is how education in the school system works. Blame it on our society or just blame it on the nature of reality, but isn't it crazy that we teach children in school all the things that are not interesting to them? Like language arts, math, science. Kids wants to explore and be free. That's what being a kid is. Being a kid does not mean having adults pump information into the brain. Of course, as an adult, it makes sense that we should teach children language, math, science, history, etc. But children don't care about that stuff. Becoming an adult is like being sentenced to a life of misery. We have to hold our own weight for once. We have to find a new place to live. We have to work jobs we hate to survive. We have to pay taxes. It's like being born is the first slap in the face, and then transitioning into adulthood is the second slap in the face, and then the icing on top is death. This is why we are depressed. This is why we need apps to help us find that "dream job". We were born into a situation that we never wanted to begin with. Sure it's nice as a child and all the wonders there are in being in this playground of possibilities. But some of us never even had that kind of childhood. It feels like we're all just living in this hell where we have to encourage each other to stay alive because there's something better for us. "Things will get better" you will use this suffering as growth. You will find your purpose and be successful. If this is life….welcome to hell.
Hello everyone! I'm excited to be here and to get to know you all💜