Hello everyone. I'm new to this Community. I'm disabled and sometimes need a wheelchair. I don't have much mobility. I have EDS. A genetic condition. I'm trying to find out how to exercise without having to use my legs and back and stomach. I have gained a lot of weight since my last accident (my condition includes balance problems), and I'd like to try to be of a more healthy weight, as it makes my disability progress faster. Hope to make some new friends :) 🥰
Does anyone have any good recommendations on what workouts to do when you don't have access to a gym?
Howdy! I'm new to this community. Nice to meet you all 😎
It's a safe bet to say that everyone would like to be happy. No one wants to go through life feeling sad or like they are just getting by. You can't just choose happiness once and call it good. If you want to be happy it is something that you will have to work on. "There is no path to happiness; happiness is the path." Buddha. Join us at Joyful Living on Monday at 9 central as we discuss choosing happiness and some steps to get us on the happiness path.
Stretches for lower back pain. Might be useful to some 🙏🫂😊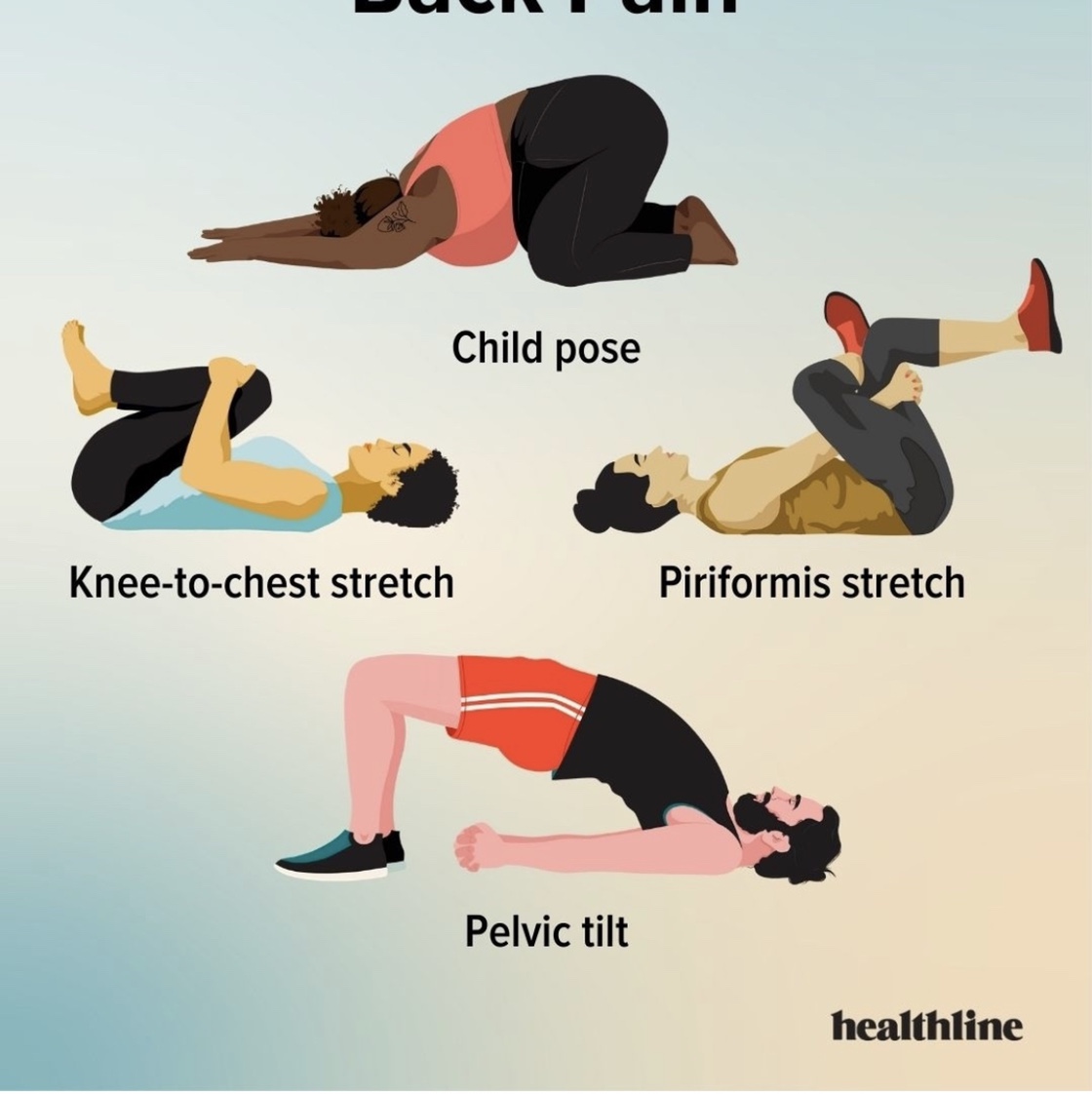 Just finished exercising now cooking late breakfast lol.
"You do not decide your future. You decide your habits and your habits decide your future." Want to ditch some old habits and start some new ones and change your future? Join us this week for the first of 4 discussions on habits. Joyful Living Monday 9 am central time.
Good morning. Starting a New journey any tips much appreciated. As for now gonna do some morning stretches and yoga, have breakfast and get ready for work…
Hey everyone, this may be funny, but I am not sure how to use my words so any advise is great. Constructive criticism is accepted and please laugh if you find it humorous I am in the military, I was a former collegiate athlete in wrestling 🤼‍♀️, & former D1 strength coach I am pretty built guy and love running, but I am kind of hesitant to go running trails in the woods by myself. I'm nervous about it because of animals or snakes people make it out to seem bigger than what it may or may not be. I am currently in Kansas so there are some poisonous snakes, but I lived in Virginia before and there is definitely more wildlife here than there and honestly didn't go on trials there in Virginia there either for the same reason of being in fear I may run into wildlife like snakes, wolves, or a bear. 😂😂How do I get over that fear lol because I am not always going to have someone to run with plus I rub 5k and I don't accept anything other than 1st place baby hooha 🇺🇸🇺🇸🇺🇸🇺🇸🇺🇸🇺🇸🇺🇸🇺🇸
Hello everyone! I'm new around here. Don't be shy to say hi 🙂
My neice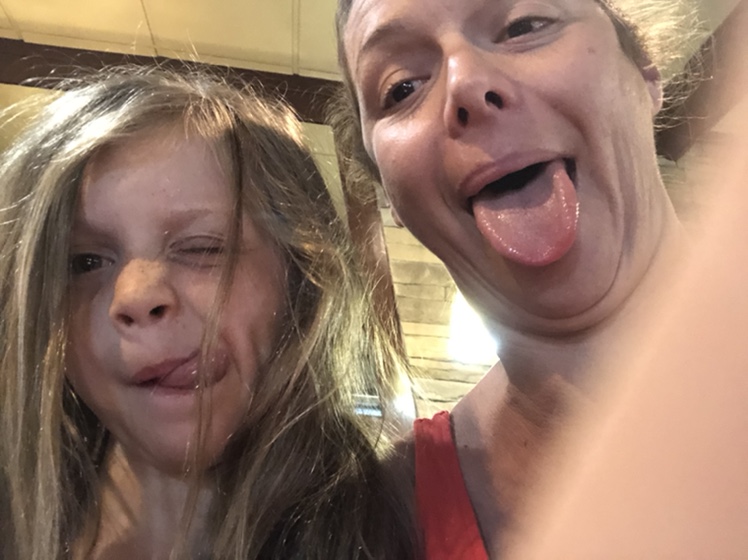 2nd day in a row at the gym 😅🙏🌟 I will sleep well for sure, knackered after the elliptical at the end , 20 minutes. Have a good rest of your day my friends! Bed time here
Good morning fam! ☀️ 💚 ☕️ Got my workout in this morning and feeling great! Today, I encourage you to take a few minutes of your day to reflect on 3 things you love about yourself. I'll go first: love my empathy, discipline and problem-solving skills.
Went to gym yesterday after a few days off due to public holiday and some procrastination- felt really good!!! 🙏☺️🌟🌟🌟
All people are the same; only their habits differ. Confucius. Join us at Joyful Living 9 am central time Monday and share one of your good habits with us. You might help someone change their life. We will start with 7 habits of Highly Effective People then share what works for us. Join us!
Went to gym today for a 5km walk 😁🌟
Went again yesterday to the gym 🙏🙏🌟🌟
I'll definitely go for a walk and maybe to the gym today, I feel so heavy, missed the gym with errands and being away
Shelley D, Wisdo mentor here. Codependency is our topic at Joyful Living this week. Everyone is welcome to join our discussion. Codependency isn't considered a mental health condition, and experts have yet to outline specific diagnostic criteria for it. There is, however, some general agreement on what codependency usually involves and how self-care can help. Joyful Living(in communities) Monday 9 am central.
Self-care doesn't just happen. You must take action to stay healthy, keep from falling into bad habits, make sure you have coping skills and be able to manage stressful situations. Join us at Joyful Living ( in communities) on Monday at 9 am central time for a live discussion on self-care ideas. It's the first step to improving your self-care.
This workout healthy life style is hard sometimes but in Gonna be worth it in the end
Dealing with Unexpected Change- Change at any time can be confusing, unsettling or stressful. Unexpected change can bring on disorientation, shock, or emotional chaos. Join us at Joyful Living as we discuss sudden change and how to deal with it. Monday October 3 at 9 am Central Time. Joyful Living in communities.
Hi everyone! I've just re-joined this community. Nice to meet everyone! Having trouble with my feet and ankles to the point it hurts to walk sometimes. I can't run and wearing the wrong shoes even for a short amount of time makes my ankles so sore. I have a brace for each ankle but hate wearing them
If you have a stress/tired kind of headache should I go to the gym?
Greetings✨! I just joined this community - don't be a stranger!
Hi! Nice to meet everyone here I am so happy as started walking in a daily routine and feeling great😃will start again my yoga and rest of other activities soon as well
I am so proud of myself! I've joined a gym this month and I just did my fifth workout yesterday! 😁 I am ready for big changes in my life and I'm ready to put in the hours and get healthy again. I've also just had my second kickboxing class yesterday that was awesome!! I'm so excited to keep going! 😆💪
Fear of Change Without change there is no progress, but change often invokes fear and anxiety. Join us at Joyful Living on Monday (10/31) at 9 am central time as we discuss how to conquer the fear of change by mastering the steps of transition.
I'm really lonely. Does anyone want to chat? 😊