Tomorrow on Meaningful Money we will explore questions to ask to get to know someone. Friendship is a free activity, as it doesn't take money to have a chat with someone. You may be shy, but it's often good for the heart and soul to break the ice and reach out. Join in and learn how!
https://wisdo.com/communities/dr.-retirement-1
Hi everyone! I've just joined this community. Nice to meet everyone! I literally slept for like two days straight and feel better.
Greetings✨! I just joined this community !
Greetings✨! I just joined this community - don't be a stranger!
Why does my Apple Watch say I slept well lastnight but I don't feel like I did. Aaaaaaaaaaaaaaaaaah!
Hi everyone! Just getting ready to sleep… I've been thinking about how to reduce appliance time before bedtime. I notice that when I have my phone I get easily distracted and can't sleep. Um, I feel like reading and physical intimacy really help. Also I just had a hot chocolate and went for a bike ride before bed. I feel nice and sleepy. Just need to take my make up off now! Hope everyone gets some good rest!
Hello, how are you feeling today
Hey group I hope you had a restful weekend. Omg I need your help. I have to keep a sleep diary for 2 weeks before the 2 day sleep study next week. This thing is driving me nuts. Lol! I spend more time filling out the squares then I do sleep.
You wouldn't think that subconscious money beliefs would lead to behavior that keeps us from seeking and living our purpose, but it does. Why is that? And how can we work to shift things? We'll explore that tomorrow on Meaningful Money. Hope to see you here on Tuesday at 3PM Eastern/Noon Pacific:
https://wisdo.com/communities/dr.-retirement-1
Hi everyone! I've just joined this community. Nice to meet everyone!
Greetings everyone how has everybody doing.
Hi there 👋 I'm new here - feel free to introduce yourself! I'm dealing with insomnia for the last 2 months, that's why I'm here.
Hi group. As promised I am here to report about my 2 day sleep study. First I slept more in that time than I had in 2 months. Don't ask me why.. the bed was 😃👍 the staff kind and knowledgeable. I won't have the results till next week probably so I am kind of at a standstill. I did learn that there's a chemical reaction that happens when sleeping or waking that makes you feel hungry. Those midnight snacks are messing with my diet. 😞 I have managed to get a few hours in a row and that's great. I hope I have bored you all to sleep. Lol Take care and just relax and sleep, and we'll rest anyway. Hugs Lilly.
So... Looking for some theories... Hospital and medication , I was also obviously supported with meals. Then after hospital release spent a week with parents. Living on my own, and physical disability, it can be difficult preparing meals and daily tasks at times. Also leading to bulk unsorted items and long Todo lists... I was less stressed and after pain recovery, I would then be able to focus on outstanding issues.(but not long enough to get any progress on anything). However, returning home, completely unable to sleep. Awake all night, forgetting night meds, binge watching till I pass out sleep fatigued. I'm trying to figure it out, but coming up blank. I'm looking for possible reason, anyone got any ideas??
After two weeks off for eye surgery and recovery time, it's back to work! Join me tomorrow at
https://wisdo.com/communities/dr.-retirement-1
for an hour of catching up on things and looking at where the focus will be going forward. 2PM Pacific / 5PM Eastern.
There is music for every part of your self. Restful, calming music can prepare you for sleep and healing music can bring you to rest
Greetings✨! I just joined this community - don't be a stranger!
Good Sunday morning fellow insomniacs .Did anyone get any sleep last night? Well i hope ya'll managed to get a few minutes. I am getting used to new meds and these are keeping me awake. that is what is sposed to happen. but its sposed to wear off so I can sleep too. Oh well I am so happy just to be awake.
Tips to help you sleep better.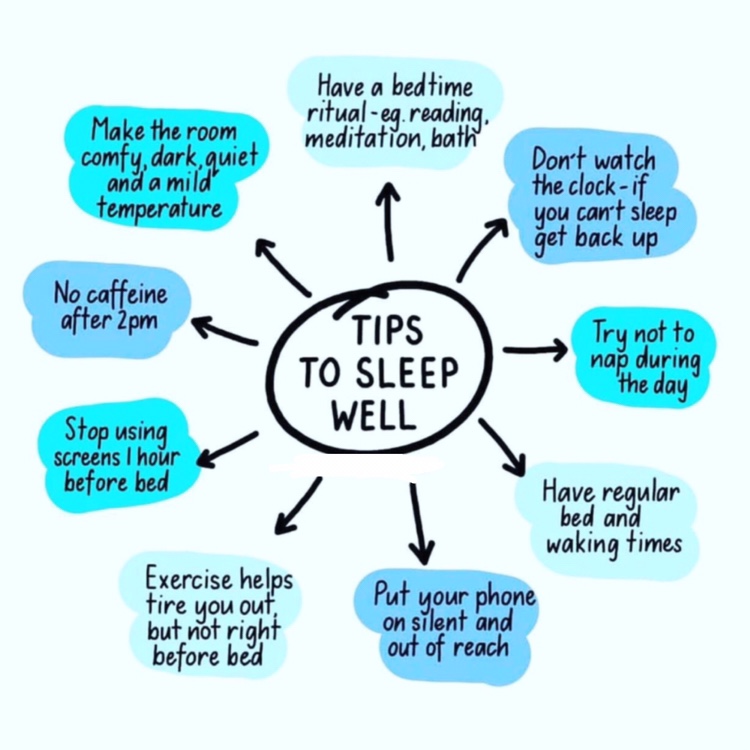 Happy Halloween everyone. Please be safe tonight if you're out and about. 🎃🎃🎃🎃🎃🎃
Please join me on : Friday, 12 PM ET: Trivia Time with Miss Lilly! Love learning new facts? Join us for a fun-filled trivia competition! Session link:
https://us02web.zoom.us/j/9837306043
Who took advantage of the extra hour of sleep?? Hopefully you all did. Happy Sunday crew.
Hi everyone. I wanted to report that my sleep study really worked. I'm now taking meds for hypersleepyness so far it works for about 5 hours. They added something at bedtime to help with the REM . So I am sleeping 4-5 hours a night. Not every night but it's so much better. I got help from my neurologist and my sleep specialist.
Hay everyone I'm new and might I ask one question. What is this sleep thing and this unbroken sleep thing I keep hearing about it sounds so wonderful
Hi everyone I'm struggling to sleep tonight. I'm away and I have to share a room with my mum. She's snoring so badly . I'm staying near my fiance place. There wasn't enough room at his for both of us so that's why I I'm somewhere else. Going to suggest I leave my mum here from tomorrow night till we go back home as I can't cope . I'm a light sleeper and been struggling to sleep recently with having vertigo but that's the least of my problems tonight.
Day 1 without caffeine…wish me luck!
Hello everyone! I'm new around here. Don't be shy to say hi 🙂
Keep having episodes Can't cope with Schizophrenia
Greetings✨! I just joined this community - don't be a stranger!