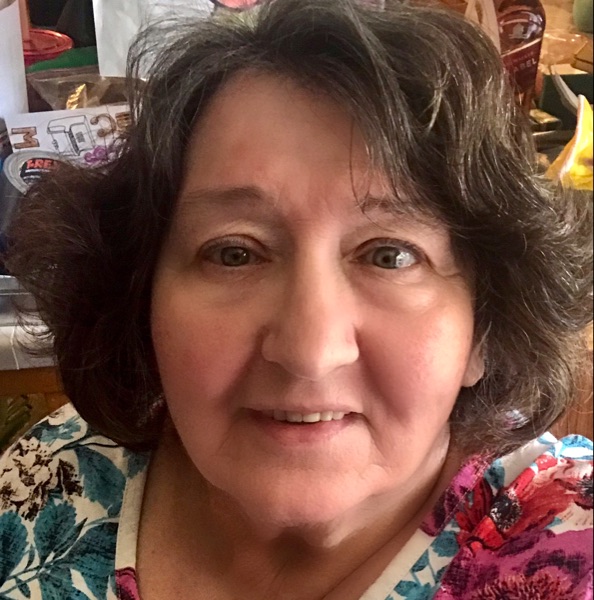 Hello to you. Let's begin a great week. Thank you for being here. Last week we talked about establishing short term and long term goals. In order to avoid roadblocks and achieve our goals, we need to set up routines and stick to them. A couple people emailed me last week saying that goals are fine but they have trouble getting started in the morning. One person said by the time they get up and figure out breakfast and putter around figuring out what to do the day is half gone. People are creatures of habit, and routines offer a way to promote health and wellness through structure and organization. Having a routine can greatly improve your health. So today I share a morning routine that can carry you through your day. It is easily adaptable to individuals. Let's begin. ARISE, STABILIZE, ENERGIZE, MOBILIZE SUMMARIZE As we greet each new day we have the opportunity to set the mood for what lies in front of us. With a few simple preplanned steps we can begin each day knowing we are taking steps toward success ARISE. As you wake and face the day take a moment to be grateful. Grateful for the small things or the life changers. Whether you listen to inspiring music, do a meditation or just an affirmation this gentle beginning can set the mood for the day and set you up to make the most of the day in front of you. STABILIZE. Breathe. There is anecdotal evidence showing a warm drink with lemon can help with hydration, digestion, skin tone, and antioxidants. Don't just jump and run. Take a moment, sip your drink and think about where you are going and what you are going to do. How are you going to accomplish your plan for the day? Is today the day you make the first step on a life goal. ENERGIZE. As you begin your day, not only energize your body, energize your vision. You can reaffirm and fine tune your vision as you shower or make breakfast. Pause and make a call or send a message and take a step toward your goal as it is fresh and present in your mind. Group things together ( errands drop offs, pick ups) do more then one thing at a time, ( fold laundry and listen to pod cast, ) be ready with things to do during down time, ( while you wait to pick up child or for a meeting to start do email). Now you have set the stage for success, being aware of what you want and/or need to get done makes the doing easier as you go through your day. MOBILIZE. Be realistic. As you put your plan in motion remember there are 24 hours in a day. Be flexible, you have taken time to plan, you know what you need to do but things can take longer then you think. Things like traffic, an unplanned phone call, or something wonderful like hugs from a loved one or a rainbow, can cause you to change plans. Try to do the must dos first. This way if you get sidetracked you will still feel productive at the end of the day. First and foremost, be kind to yourself. Now get out there and own today. SUMMARIZE. Whether you are going about a day with errands or a day at your salaried job this plan can work. In either case at a the end of the day it is important to take just a minute to reflect on what has worked and what has not. Give yourself a pat on the back and acknowledge your successes. If you fell short of what you wanted, give some honest thought as to why. Was your plan realistic? Did you need to take some time to walk away and rest or regroup? Was it too much, did you hit a bump you had not anticipated, is it doable but you need to do it differently? Some people find it effective to use this time to jot down some ideas for tomorrow and giving yourself a head start. By being aware of your first moments daily and making a plan for your day you enable yourself to be proactive and become the architect of your life. Do you have a daily routine? Do you think a routine would help you complete or work on goals?
Good morning Shelley and friends.
Good morning. I hope you've had a good week.
Positive habits and productive routines can often be our building blocks to a successful and happy life. The secret to our happiness can be found in our daily routines. Let's make each day count and let's turn each day into a successful masterpiece. Today can be the opportunity and the breakthrough we need to build the tomorrow we want. It's not always easy but we can definitely do our best to succeed.
We have so much going on in our lives that we like to plan a week ahead. We make a plus of what must be done and what can be done in between. Keeping busy is very healthy.
We make a list not a plus..sorry my mistake 😂
Good morning Tiger Prince. Welcome
I am in Key Largo...it is a change in our routine
And that great. But your routines helped you get there and enjoy it
Do any of you have any routines that you can share. I swear everytime I leave the house I hear my moms voice (gone almost 8 years) did you use the bathroom. I can't leave unless I have. A routine from childhood!
Part of my routine is always to take several short breaks during the day just for me.
It's so easy to forget our own needs when we're so busy taking care of others.
Such a good idea. Also a good practice to put ourselves first now and again. There is a reason airlines tell you to affix your own oxygen mask first then your child's. If you don't take care of you, you might not be able to help
I totally agree, it's so important to a little self care on a daily basis.
You will never change your life until you change something you do daily. The secret to your success is found in your daily routine. John Maxwell. What do you think of this quote?
So true and well said. Only we can make that difference.
I see Mary has joined us. Good Morning Mary.
Good morning everyone. Being retired gives me time to plan but I find I like to leave myself notes the night before of things I need to get done
I started a chair Pilates class on line a month or so ago. If I don't do it when I first get up. I don't do it. Just a couple days off and my old habits sneak back in. So having a routine makes it easier to do what we should. Plus gives us time to do what we want.
Anyone ready to try a new routine or addition to one you have?
I do my exercise routine early and get it done.
The sand through our hour glass is nearly gone. Thank you all for stopping by. Tell your Wisdo friends to join us next week. I hope you have taken advantage your complimentary coaching if you are here compliments of your insurance company. If you have any questions, if you would like a copy of today's remarks or if I can help in anyway. Send me an email. I check in s couple times a day. Thank you thank you. See you next week.
Thank you Shelley, good class!