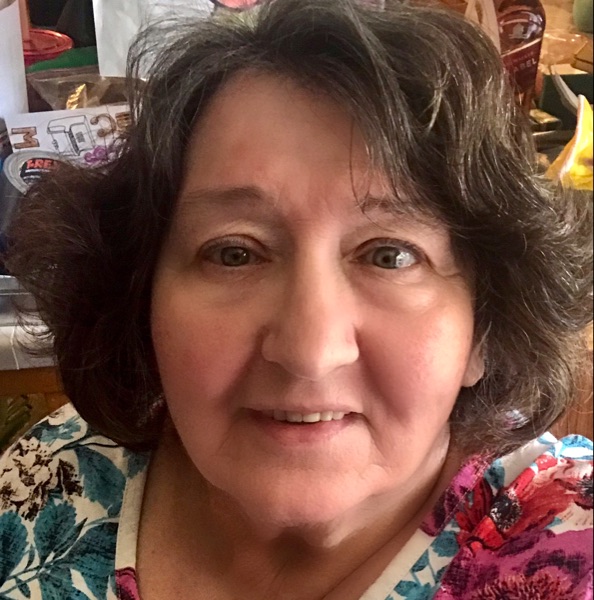 Hello Friends. I hope your week has gone well. Thank you for joining us. Jump in and say hi and let's us know what you think. Last week we began our conversation about emotional baggage. Today let's continue as we discuss ways to unpack and move forward. Let's begin. We all carry emotional baggage. It is different for all of us. The problem most people have is that they let their emotional baggage rule their lives.We don't know how to unpack this baggage. Instead, we let it creep into every corner of our lives. Not only is emotional baggage different for everyone, people are affected differently by the same event. Being fired may devastate one person while another takes it in stride. It is a combination of our fear, pain, insecurities and inhibitions emerging from our life experience. It may manifest as PTSD, (not just military persons, also rape, abuse, and trauma victims); trust issues; paranoia worry and fear; being defensive by extreme anger or the silent treatment; and insecurity featuring low self esteem and/or needing constant attention and validation. How To Get Rid Of Emotional Baggage? This baggage has built up over time and cannot be cast aside overnight. It needs consistent work and effort. Many people find it helpful to enlist the help of a coach or other professional to help keep consistent. Here are some actionable tips to help get started. Learn to Forgive If you want to stop carrying this emotional baggage, you must learn to forgive. When we forgive, we let go of the emotional baggage that can keep us back. Forgiveness frees our hearts and minds, and lets us live in peace. Forgiving does not mean we do not work through our feelings (it's okay to cry!), and we don't let people be unkind or unfair to us. Being able to forgive is a personal health skill that puts you on a life path that can help you drop that emotional baggage you've been dragging along. Forgiving someone is something you do for yourself. Write an honest list of the thoughts, beliefs, and behaviors that weigh you down. Grab a pen and notebook, find a quiet space, and spend thirty to forty minutes thinking and writing. Reflect on each item and identify the source of the thought or belief. Acknowledge the painful memories but don't wallow in them. Write it down and move on to the next step. Find at least one positive in each hurtful experience/situation. If you were bullied, remember how important kindness feels. It is important to see your life through the prism of 'glass half full'. When you choose to see life and situations positively, dealing with emotional baggage becomes easier. Looking for the good in the past helps you reclaim your power. You decide what you take from that experience. Do not isolate yourself Being around people and socializing may seem like the hardest thing to do. It is so much easier to avoid possible triggers. If you want to begin to unpack your emotional baggage, you must accept the importance of not isolating yourself. It is vital to be surrounded by family and friends, take your positives you found in the last step and make them daily affirmations; an affirmation like "I will practice kindness." Positive affirmations are positive phrases and statements that are repeated to help challenge negative thoughts and encourage positive changes in your life. Practice self-care When you are in the middle of dealing with emotional baggage it can be stressful. Be sure to practice self-care. Get enough sleep and a proper diet and exercise. Be your own best friend. Practice patience and mindfulness. It takes time to change habits especially if they are rooted in deep hurts or fears. Check in with yourself regularly using journaling or meditation. In conclusion, Bruce Springsteen, has some wise words on the subject: "You can find your identity in the damage that's been done to you. You find your identity in your wounds, in your scars, in the places where you've been beat up and you turn them into a medal. We all wear the things we've survived with some honor, but the real honor is in also transcending them." Do you have emotional scars or baggage you want to deal with? Do these sound like tips you can make work? Do you have any tips to share?
Good morning Susan. Nice to see you. Do you have any baggage tips to share?
I'm finally here. I am leaving baggage behind me. I'm able to after much therapy and most importantly love.
Nice to see you Deb. Does any of the above strike a chord with you?
I think you need that to let go of baggage. Took me a bit (ha) of work.
It does take work. Sometimes we need help.
I've been through a lot in my life and do mean a lot. Disfunctional family where I was abused. Was teased for falling down for an ailment I have. Was raped twice and married four times. I say the third one doesn't count. I got out of 13 year marriage where he wouldn't talk to me. Now I'm on my own and have been for five years now. My dog passed a few months ago.
Wow! Susan I am so proud of all you have gone through and climes out of. Congratulations. How does the info above seem to you about baggage.
Have you ever been stuck and not able to move forward. Not able to commit to or trust someone? Have you ever done something a certain way even though it was not the best way to do it?
How do I join the discussion
Yes I do. Forgiveness is the key. You forgive but don't forget. It frees you up and you can move on instead of being in the same place forever.
Louise M. Do you have something to say?
Oh I've been there Shelly.
Dear Susan, I have always told myself that forgiveness is central to life. It frees you for sure.
I was trying to date and couldn't trust the people out there. Now I choose to be alone. It's easier. I'd prefer to have a friend but hey. It is what it is
You have a friend here. Probably more than one! It is hard to trust after you have been hurt, harder after abuse. You are right tho forgiveness is the first step
Most of what I've been through I've gotten over except my marriage. That one I'm still working on.
I am glad to hear you are still working on it. Any of today's suggestions helpful?
Hello Mary. How are you today?
I am fine. Your comments above were very helpful, I have been abused a lot and am very selective about who I trust.
If I can't trust someone than that's a big problem. Trust is the key to a relationship. My family have get together without me. It's okay for me but when my kids ask me why their uncle and aunt didn't stop by to say. That's when I get pissed. Sorry about that.
You have every right to be pissed. Ww all feel that way. Say what you want about me, but hurt my kids and we are gonna tangle.
Trust is really everything.
Does anyone else feel that way about trust?
My faith has gotten me through so much. I'm so thankful Jesus is by my side. He's my rock and firm foundation. Man I love him. I'm not getting religious here just how I feel.
Trust is really at the heart isn't it? Have you ever shared a secret and then found it wasn't a secret anymore? It's like you have been slapped. But you have to move on. I live the phrase forgives is something you do for you. Is anyone stuck and finding it hard to move on?
I feel stuck in my situation right now. I receive support from my ex so we're still connected in a way. He isn't paying me everything he's supposed to. He suggested we move in together to save money. Is he nuts or what? Good idea?
I am very slow at texting
Knowing you are here is comfort for me. Jump in when you want, if you want.
My daughter lives in NYC where her family lives Oklahoma. So when someone comes to town and doesn't stop by that's just nuts to me. She was crying too. Now this mama bear was really mad.
We get that. Hard to see our kids unhappy, no matter how old they are. Your example of forgiveness will help.
Very good session, gotta go
Ladies I see our time is about up. Welcome new people and thanks to our regulars. If you have any questions or comments be sure to send them to me. If I can help in anyway reach out. Remember you can read any of our past discussions and comment on them as well. I hope this has been helpful. Please join us next week for another discussion and if you have any ideas or topics you would like send them to me. You have friends here.
Susan makes a good point. My faith has gotten me through many difficult times. Wisdo is a good place to find good friends. I want friends I can call, also friends I can go get coffee with.
Me too. I love to meet up, but I have grandkids so I'm still playing it safe. I am having a cup of coffee now Louise so I will send good thoughts to you as you have a cup😀 Glad you dropped by. Hope to see you next week.
I'm sorry I missed the session. I read all the conversations and find it very helpful and interesting. Being a victim of bullying, physical, sexual and emotional abuse was part of my childhood. Trust issues was always one of my biggest insecurities. I didn't trust anyone because of all the bull shit that was imposed upon me. My only saving grace was to hide behind my artistic mask. It was my only escape in my imaginary and secure world. I carried so much with me throughout my childhood, teenage years and adult years. Regardless of everything it has made me a stronger person with a vision of what I deserve. Forgiveness is one thing, however, forgetting is another. I still live in my past trauma but I do my best in not letting it control my spirit, soul and mind. A song that has helped me throughout my darkness is Hero by Mariah Carey. There a hero, If you look inside your heart, You don't have to be afraid, Of what you are..... I have so much to say on this topic.