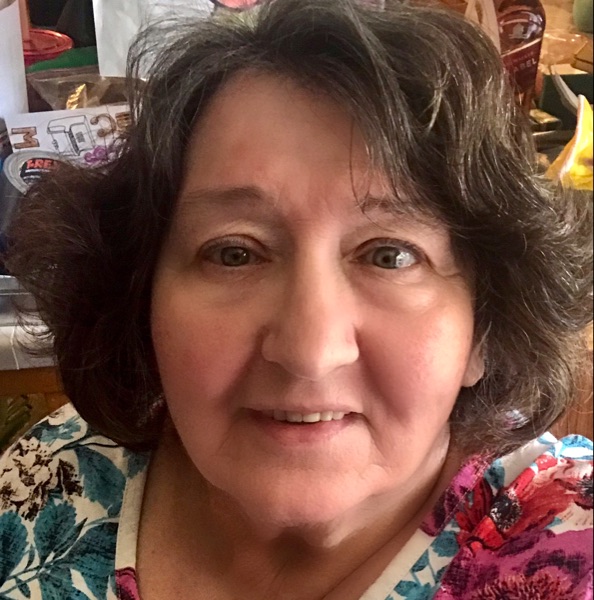 Happy Monday. Where did summer go? Just like that it is fall. Thank you for joining me today. I hope today's topic is interesting for you. This was a suggestion and also something I had on my list to cover. If you have any ideas you would like to share about topics send them to me! Today we begin a two part discussion about emotional baggage. Let's begin I thought that emotional baggage was a bad thing. I now realize that that's not necessarily true. You have the capacity to carry past experiences and learn from them, that is a healthy and necessary behavioral pattern. There is an old saying that goes, "Take the meat and leave the bones." So, it's OK to remember what happened. It's alright to store it so that you can have it if you need to later. It is essential that you only store the things that are important for your lesson, and not all the things that make you angry or bitter. Be mindful, and move on with more wisdom than you had before. The wisdom that you learn in every experience, is what you carry with you. This is your ballast. Ballast is defined as something that gives stability to the core ( as in the bilge if it were a ship) to allow for necessary movement. "Emotional or psychological baggage is a collective term for all of the unresolved emotional issues; traumas and stresses from the past (and present) that occupy your mind and even body," says Karol Ward, LMSW As ballast these experiences ( baggage if you will) can help us manage expectations and learn how to cope with pain and rejection, and help us grow. So the problem is not that we have emotional baggage—everyone has baggage. The problem is that people let their emotional baggage negatively effect their lives. That negative effect is pervasive. Perhaps you have not learned adequate coping skills or haven't learned how to trust yourself. Perhaps you have not set relationship boundaries, or you think in patterns that are destructive rather than constructive. You just go through life not quite happy, facing interpersonal struggles and wondering why everything seems difficult. Emotional baggage typically starts to collect when you are young. It could be abusive, depressive, or perfectionist family backgrounds that begin this process of packing your emotional bags. It also could be bullying, social skills, or some other childhood trauma. Unfortunately, if not corrected, it does hang around for a lifetime. For example, if you have not learned to deal with conflict, you may hide or avoid a situation where what you really should be doing is sticking up for or asserting yourself. By not sticking up for yourself you then feel weak, helpless, and sad, making you want to retreat further. It's a vicious cycle. There comes a point when this baggage becomes too much, that it can have a devastating impact on your relationships. One of them is the inability to become emotionally available. Carrying too much emotional baggage can literally stop us from being open to new experiences, intimacy and growth. A recent study found that emotional baggage can also be a real barrier to making healthy lifestyle changes, like losing weight or quitting smoking. "Respondents said that they felt that emotional baggage was an important explanation for why they were stuck in a rut and that conversely, being stuck in those old habits added load to their already emotional baggage and made it heavier." overall lifestyle. Realizing that ballast is good but that uncontrolled emotional baggage is not can help you begin to move forward. It is a component of human development to carry our personal perception of our past experience with us. The key to healthier functionality lies in learning to manage our perceptions and strengthen ourselves as we mature in order to respond to our daily experience in healthier ways. Next week we will talk about 6 types of emotional baggage and how you can let go so you can move on. Is the concept of ballast new to you? Do you have baggage issues you struggle with?
I am away from home this morning. This internet is finicky so forgive me if I'm slow to respond or I get dropped completely.
Good morning Shelley and friends, Everyone comes with baggage. We need to unpack and learn to live our life. A steppingstone towards a happier and healthier life. Not all baggage are positive or negative. However, in my experience emotional baggage can be heavily overwhelming. I can say that some of my baggage has made me stronger, wiser, a better listener and a better friend. Some of my heavy baggage has molded me into a softer and more sensitive soul. I personally think that we often carry others baggage. We should make a list and check how many actually belong to us. You'll be surprised that most of them don't. Maybe it's time to turn the excess negative baggage in the trash. Let's climb the mountains instead of carrying them around. I often try to verify my baggage and trash what doesn't belong to me. If it's not ours, it's that time to let them go. If you have no control, the trash will get full quite fast. I'm no different, I just do my best to let go and live my life without the heaviness. Some days are harder, but hey, one day at a time. Like I said earlier, a steppingstone towards what we deserve. A life with less heaviness in our baggage. I've learned recently not to carry all this negative and heavy weight, especially if it belongs to someone else. We can manage our own positive and negative baggage without carrying someone else's. Live, learn, inhale the good shit and exhale the bull shit. Why? Because we are enough to let go of the heaviness that we've been carrying around for so long. Hugs The MoC
Hello Roger. So we'll put. I can tell those words came straight from your heart. There is an example about carrying around a backpack full of emotional weight and if we don't take time to get rid of what we can we are soon frozen in place weighed down. It's easy to visualize
I'm happy to see that you've mentioned quitting smoking. I've quit cigarettes on my Mom's third year departure anniversary which was on June 28. I've been vaping and I'm getting closer to the no nicotine liquid. It's not easy but I push myself on a daily and sometimes on a minute to minute basis.
Congratulations! It is very very hard. I quit 43 years ago and had dreams about smoking for a long time. Don't weaken. Your grandson wants you to stick around.
I lost my Mom to cancer and my sister has been battling with cancer too.
Emotional baggage does start when we're young, especially in my case. So much childhood trauma, bullying.... and I've carried they weight for so long.
I think it starts with forgiving.
I carried significant baggage right after my mom died. I was 1000 miles away and could not be there to help as her lung cancer worsened. It took work and forgiving myself to get past it. I actually hired a grief coach. So worth it.
I wonder why we punish ourselves to the point where we often hit rock bottom. Why must we carry all this weight.
So many of us don't know how to let go. I've learned and I'm still learning on a daily basis.
I must leave for an appointment. Thank you again my friend for sharing your expertise with us. Have an awesome week. Hugs
Good morning Mary. Wishing you an awesome week.
Thank you Roger, same for you.
I hope next week when we talk about how to handle the baggage it will help. I thought it important to make sure we all had an understanding of what baggage was and was not. I too work on it everyday. I was abused by older boys when I was 11. Today I'm an emotional eater, but I'm working on it and have lost 27 pounds in the last few months. So yes day by day. Hour by hour minute by minute if I have to.
Congratulations, I'm proud of you!
Thank you Shelley! I'm relatively new to WISDO and slowly getting acclimated. Emotional baggage - always a timely topic. Shortly someone will be here to work on my yard. Next week should be open for me. Looking forward. Have a pleasant Monday! Anna Holt 🌾🍂🍁🤗
Our hour is about up. Thank you for joining and thank you so much for sharing. Please come back next week as we discuss ways to empty our baggage and have an easier journey forward. If you would like a copy of my intro above let me know. Please if you are having emotional baggage or any issues reMember that if you are on Wisdo through your insurance you are being given three complimentary one to one coaching sessions. I will be glad to help answer any questions you might have about coaching or anything else. See you next week Stay safe.
Hi everyone, I'm so grateful that I joined the Wisdo community because I know that I'm not alone on this journey; being a part of this community is comforting. I'm working on my baggage that I carried from my childhood also. It's very draining at times. Currently, my favorite words of encouragement is, "Don't worry about anything, pray about everything."
I am new to this group , however I have too much baggage right now. Just comingout of a bad relationship. And I had a couple of it major accidents in my life. And being very much a loner. And sya. Working on be being a more our going person
Hortencia so glad you found us. Wisdo is a great place to be because you can have as much interaction as you want. I've met some great people here. I hope you can join us tomorrow morning at 9 central as we tackle part two of baggage or ballast. Please reach out if you have questions.