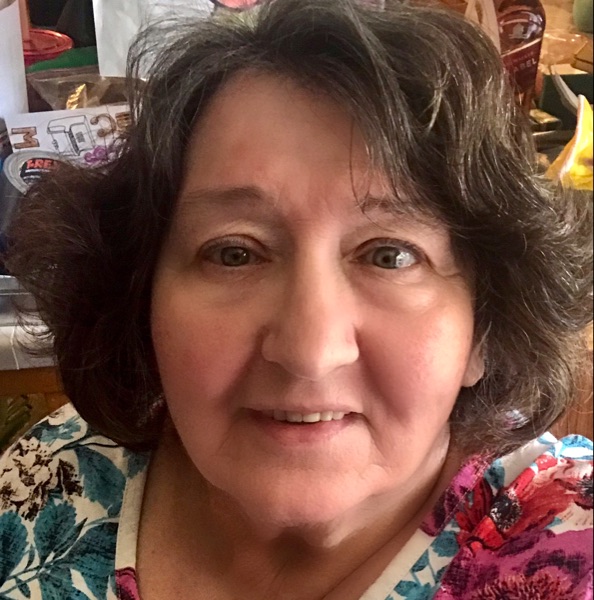 Last week we talked about emotional baggage and forgiving. Since last week I've gotten comments and questions about forgiving and forgetting. Today let's talk about how and why to forgive. Thank you all for joining us. Let's get started. Forgiving is not forgetting. When life hits us hard, there is nothing as good as forgiveness for healing deep wounds. Forgivenesses is something you do for yourself and it involves both acceptance and forgiving yourself too. Acceptance means you have forgiven yourself for not liking yourself, for giving in too much, for being naïve or trusting, for not listening to that inner voice or suspicion, for what you did in a relationship or at work or with your family. Forgive yourself for putting up with excuses, for taking the blame because it was easier or just for losing the real you. Acceptance is your personal forgiveness. If you can't achieve self-forgiveness, then you won't be able to offer forgiveness to others and that will keep you from moving forward. "Forgetting the past can seem helpful in the process of healing, but can be harmful to your future," warns LMSW, sex and relationships therapist Carli Blau. If you want to grow after an emotionally difficult situation, you should address what caused the situation as well as the emotions surrounding it — no matter how painful it is. Just forgetting does not give you the opportunity to learn from mistakes and give you the experience to see a problem on the horizon and make corrective action. Here are a few pointers on forgiveness. Think about how you could you use them for your benefit. Why does forgiveness matter Working on forgiveness can help us increase our self-esteem and give us a sense of inner strength and safety. It can reverse the lies that we often tell ourselves when someone has hurt us deeply. Forgiveness can heal us and allow us to move on in life with meaning and purpose. Studies have shown that forgiving others produces strong psychological benefits for the one who forgives. It has been shown to decrease depression, anxiety, unhealthy anger, and the symptoms of PTSD. But we don't just forgive to help ourselves. Identify what needs healing and who needs to be forgiven and for what Figure out what hurts have contributed to your inner pain and need to be acknowledged. You might have to dig deep and listen to your inner voice. This will give you an idea of who needs forgiveness in your life and provide a place to begin Acknowledge the hurt and how it affects you and work to release it. Acknowledging hurt is the first step to healing. Accepting your vulnerability is not only part of the process of healing, its one of the truest demonstrations of strength. It might be self-esteem, confidence, fear, or trust. Whatever it is, each acknowledgment moves you ahead and makes you stronger. Decide to forgive. If someone hurt you deeply, you probably aren't ready to just let it go. In fact, you may be holding on to your anger pretty tightly. That's human nature. On a heart level, you don't feel able to forgive. But on a head level, make a decision that you are willing to forgive. We all carry wounds in our hearts, empathy is connected to forgiveness and is an important step in the process. Open the door to the possibility of forgiving the person that has hurt or offended you. As you move away from your role as victim you release the control and power the offending person and situation has had in your life Our emotional well-being improves with proper attention and care. When we process and heal, we make the future better Instead of repeating unhealthy patterns (i.e. dating the same kinds of toxic people or working in oppressive environments), we recognize problems and take action to address them. We set up boundaries and are less likely to become a victim. Consider joining a support group ,seeing a coach or counselor Sometimes the hurt from our emotional battles runs deep or we are unable to find firm ground and work on forgiveness. Maybe you just need someone to talk with. Reach out. There are support groups and coaches and other professionals to help. The most important thing is that you are moving forward. Holding on to anger can eat us up, forgiving can set us free.
In order to love ourselves, we must: -accept our imperfections, -accept our reflection in the mirror, -forgive ourselves for the things we didn't know better, -accept and do our best to move forward. We cannot change anything unless we accept it. If we accept and forgive ourselves, we'll make a difference towards living a healthier and happier life. I never said it would be easy. I'm learning every day, but I refuse to let others control my everything. Be strong and stand tall. Hugs.
And how do we forgive ourselves. I have several disasters that, right or wrong, I blame myself and haven't been able to get through for 40 years.
Thank you Roger. Forgiveness starts with ourselves. It's not fair to keep blaming ourselves today for something we did in the past. We did the best we could then, we are not that person anymore. Forgive and move on.
Accepting the not knowing better was harder for me to accept and forgive myself. But with lots of discipline and hard work it's finally starting to make sense. When you're living in so much darkness and pain, it's harder to concentrate on the positive. We just can't see clear.
I had to forgive myself for being 17 years old victim. I did not understand.
I don't have any victim hood involved. It is my lack of action on my part, real or perceived, that caused the death of my parents, the breakup of my marriage and my financial ruin during the burst of the housing market. Nobody forced it on me. This is all of my own making. In some ways I know it did nothing wrong, but that doesn't excuse the loss.
Until my therapist explained.
Therapy is often the key to make us see more clearly. It has taken me years to understand and finally accept that I was the victim. It's after that I was able to start working on releasing all the pain. I was shaped to be the victim and that's what the abusers want. Don't let them win your soul.
I'll be 51 next month and I'm still learning on not living in my childhood trauma. It's a constant battle, we must fight for our freedom because no one will do it for us.
As you said we were not promised easy. Some days are harder but we are worth it.
The thing we must remember is that forgiveness doesn't mean that we'll forget. We just need to learn not to let our past mistakes or past trauma control our every day life. That for me is the key element to a healthier and happier life.
I like to picture walking and emptying my pockets while I walk leaving. Unwanted stuff behind. It is a meditation I do.
The thing we must remember is that forgiveness doesn't mean that we'll forget. We just need to learn not to let our past mistakes or past trauma control our every day life. That for me is the key element to a healthier and happier life.
The thing we must remember is that forgiveness doesn't mean that we'll forget. We just need to learn not to let our past mistakes or past trauma control our every day life. That for me is the key element to a healthier and happier life.
I had to share that comment with my husband to show him how good people are Wisdonians.
I think I've found you Shelley!@
Thank you Shelley for another interesting session.
We are all better here because we share. You are very appreciated. Thank you.
Ever, so I try not to worry to much much on them.
That's a good thing. Forgive and move on.
Our time is up. Thank you all for another great session. Share with your friends and let's grow our group. If you have more comments or questions be sure to send them to me. I will answer as soon as I can. See you next week and remember when you look in the mirror send that person some love.
That's a really good meditation idea Shelley. I think I will try that.