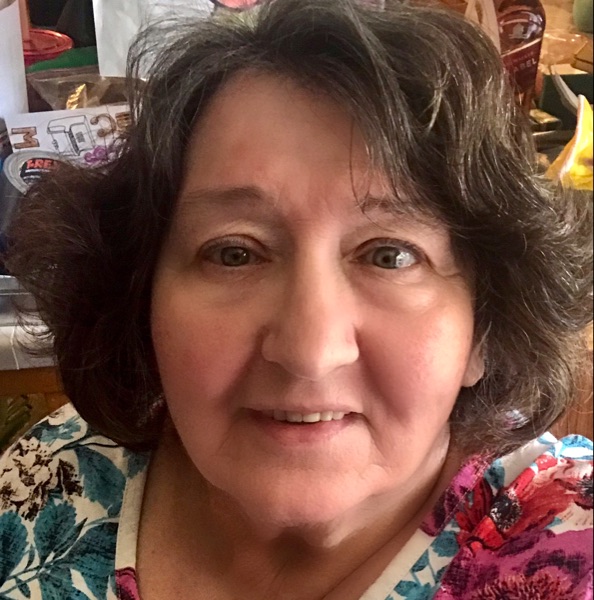 Hello Friends I am so glad you have joined us. All ideas are welcome so please feel free to comment on our discussion or just follow along and send a heart if you'd like. Last week after we talked about emotional baggage I heard from several people talking about communication issues and forgiveness with family and friends. Today, let's see if we can figure out how to communicate better. Let's begin. When my girls were teenagers I would often think of that song by Rex Harrison "Talk to the Animals" because I was sure that it would be easier sometimes to talk to animals rather than those girls. ( and I'm sure the animals would have at least listened) Communication problems between family members is universal. As a life coach communication is one of the skills I am often asked to help with. Effective communication does not just happen. Anybody can talk, not everybody can communicate effectively. The purpose of communication is to relay information from one person to another in a way that the sender and receiver understand the message. Although the sender should try to be clear in the message, the receiver should confirm a clear understanding of the message. Therein often lies the problem. Either the message is unclear and/or the receiver did not understand or misinterprets what was said. Think of communication as two people throwing a ball back and forth. The ball is the message and it can be a conversation, a letter, an email, or even a song, a book or a work of art. The sender decides his message and sends it (toss the ball) in a way that will convey the meaning, aware of the receiver's communication skills, attitudes, skills, experiences, and culture. For clear communication to occur, the medium i.e., verbal, written, or visual and the message must match. The receiver must translate the message as the sender intended but because no two people interpret information in the exact same way, incorrectly interpreting a message (either on purpose or because of many other factors) can lead to misunderstanding. To keep communication flowing feedback must occur. The sender and receiver should check to ensure the message was understood as intended. Feedback is a shared responsibility between the sender and the receiver. As you can see, this whole process is easier done than said. You are encoding and decoding information all day long in each of your five senses without being consciously aware. You just do it. Even when you just sit down to talk with someone you aren't communicating through just the words you are saying, but also through your tone of voice, volume, speed, facial expressions, eye contact, posture, hand movements, etc. These convey information besides the words themselves, and this "method"often get the first reaction. "Don't roll your eyes at me." " Was that sigh supposed to mean something?" "Why are you raising your voice?" Is it any wonder that misunderstandings occur. Figuring out communication barriers becomes a matter of locating where the problem lies. The sender, their message, the receiver, their interpretation, the feedback or the attitude and environment between sender and receiver. How many times have you thought you communicated an idea clearly only to later find out you were misunderstood? Clear communication can be improved by learning to recognize the barriers and do something about them, as both the sender and receiver of the message. So, communication barriers arise from one or more of three areas, what is communicated; how it is communicated and how it is received and understood. The most common communication barriers are: Your Language-Language can have different levels of meaning. Use specific words, and speak clearly. Avoid hyperbole and exaggeration for effect. Also avoid slang and pop cultural references unless you are certain of being under stood. Your Audience-Each person is unique. Different experiences, education, backgrounds and culture. How you see and interpret the world is unique to you and not the only way it's perceived. Consider shaping your message to the receivers perspective, and seek feedback to make sure you are understood. Competition or distraction-Do you have the attention of the receiver. Have important conversations where there is no noise or disturbance. Try to focus without interruption of cell phones, other conversations, or things competing for attention. Look for or give nonverbal cues of reception. Listening-After you have spoken or as you are being spoken to you must listen. Not hear-listen. Hearing refers to the sounds that enter your ears. Listening, however, requires more than that: it requires focus and concentrated effort, both mental and sometimes physical as well. Listening means paying attention not only to the story, but how it is told, the use of language and voice, and how the other person uses his or her body. In other words, it means being aware of both verbal and non-verbal messages. It means listening to what is said and not thinking about your comeback. Feelings-The biggest communication barrier to families is the emotional state of senders and receivers. If you cannot present logical non emotional statements or you can not hear what is being communicated because of your emotional climate you will not communicate. You will argue. Arguing achieves a predictable outcome: it solidifies each person's stance. Which, of course, is the exact opposite of what you're trying to achieve. It also wastes time and deteriorates relationships. Communication is a two way street. It requires the full cooperation of both the sender and receiver of a message to make the right choices and avoid all the perils—personal and situational—that lead to costly miscommunication, misunderstandings, hurt, anger and loss. Are you a good communicator? A good listener? Do you have difficulty getting your point across? Do conversations turn into battles? Do you associate with any of the above barriers to communication ?
Good morning Shelley and all. Yes sometimes I am misunderstood. But setimes I think it's done on purpose just to see how far this person can push me!
It's mainly when this person wants to pull a fast one on me!!
Good Morning Gwen. Yes there are always manipulators out there aren't they. By pretending to misunderstand they can continue to do what they want. Sometimes when my girls were being particularly manipulating I put things in writing. I also did that as a supervisor. That not only got my message across but protected me.
So if one person is not willing to listen, or communicate, is there a way for the other person to engage them without an argument?
Yes I can relate to that. My husband would drop me off at the ER horn and wait for someone to bring a wheelchair out, then he would say call me when your through!
Hi Mary. Hope you are off to a good start this week.
I am. This has been very helpful.
My son will not help with anything like that, and my husband has decease since 2003.
And the person who has been begging to come out to help. Showednup drunk yesterday evening at about 4:30. She was absolutely no help!!!
Oh Gwen I am so sorry. Can you get help from somewhere else? Is home health and option?
Sorry I hate to leave but the plummer is coming to day!! Yea. Have a good day.
This has been very helpful Shelley D. Thank you.
Please feel free to reach out at any time.
I am celebrating my one year anniversary on Wisdo. It's been a great fun enlightening year. There are so many new people here that for the next couple of weeks I am going to be talking about stages of retirement. Back to the basics of where I started. Please do me a favor and invite any of your retired or close to retired friends here on Wisdo to join us. There is some really great info coming on being retired and what to do to truly have a Joyful Retirement. Thank you all for joining me and I hope yo see you next week.
Hi everyone, I'm enjoying the conversations because I've experienced similar events. Mary, I know that you weren't in our worship service yesterday; this topic is basically what our pastor shared. He told us to know our audience, be willing to reconcile differences and if others chooses not to reconcile or even to talk move on in prayer. People process differently; they might not respond right away.
Reesie great to see you here. Your comment is so on target. Thank you for reading and commenting. Hope to see you next week.
I know I said I was on break but i couldn't resist in sharing my opinion. In my opinion, clear communication can be done easily if the parties involved are open minded. The fact that I was always judged and bullied, my messages of hope were often misunderstood. Being a complex artist and a sensitive soul has always brought misunderstandings along my path. To many people, I am complex and complicated. People in my surroundings might not understand my mental health issues but I do and I am no longer defending myself. Why should I prove myself to the world, who's never given me the benefit of the doubt. When I need to communicate I do my best in keeping simple language so people can relate and understand. I'll often put myself in the receiver role to see if I'm being clear enough.
You are so right! Both parties have to we willing to speak and listen. It's so easy to get stubborn and fight! I too was bullied and abused growing up but I took the opposite path I attacked everyone before they could attack me. Took me awhile to learn to listen. I am happy with who I am and I like you try to help others. Listening, keeping language clear and feedback are perfect communication tools. Thank you Roger I so appreciate you taking the time to comment. Your wisdom is always helpful.