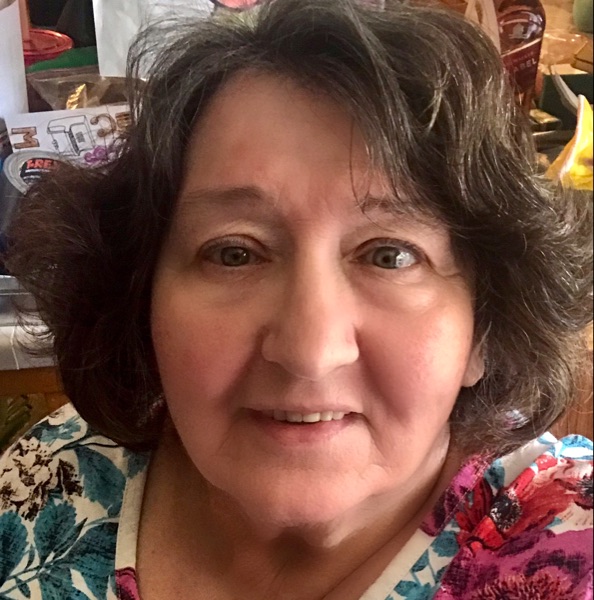 Hello all. So glad you joined us. Please feel free to jump in with an idea a comment or a question. We are all here to learn and grow. Thank you Rebecca for suggesting listening as a topic. If any one has something that you want to talk about send me an email. Let's get started. Given all the listening that we do, you would think we'd be good at it! In fact, most of us are not, and research suggests that we only remember between 25 percent and 50 percent of what we hear. There are many ways we can improve our listening skills one is to use active listening skills and one is to practice mindfulness when listening. Active, reflective listening Is when you actively listen and understand what the other person is saying. Then, you restate or share back information with the speaker, showing that you are paying attention and actively involved. It is a process of providing feedback to the person speaking. By doing so, you are letting that person know you are paying attention and are interested in what she or he is saying. Active listening involves more than just hearing someone speak. When you practice active listening, you are fully concentrating on what is being said. You listen with all of your senses and give your full attention to the person speaking. Below are some features of active listening: •Focus on them, on their face •Nonjudgemental •Patient (periods of silence are not "filled") • Feedback to show signs of listening (smiling, eye contact, nodding, ) •Ask clarifying questions •Reflecting back what is said Think about the last time you had a conversation with someone that ended in a fight or a misunderstanding. What if you had been using active listening? Could the result have been better? During conversations with your spouse, kids or parents, have you said to yourself " they just don't listen to me" but are you actively listening to them? Try just a couple of the above techniques and see if you get a better result. It might sound like this, " from what you said I can tell you are really upset. " ( focus, reflection, no judgement and no " well I Think") It will be hard at first to not interrupt with your own ideas. If you will make the effort to actively listen to what someone is saying and how they are feeling will go a long way to improving your conversations. Active listening takes practice to improve and maintain. The more you use these techniques, the more natural they'll feel. Active listening provides a checklist of actions to follow but doesn't necessarily prompt you, to monitor thoughts, feelings or reactions that might affect what you hear. Mindful listening goes beyond active listening to help shut out distractions like noise, electronic pings, and our own thoughts that worm into our heads when we are trying to listen. Listening in this way requires you to give your full focus to the person who is talking, and to use your senses to understand their words and emotions. You must do this while being open-minded, and show that you are taking interest in what the other person is saying. You have to be in the present moment to absorb what is being said. You also have to listen without judgment, and without trying to formulate what you are going to say in response. When you're not mindful, you can be distracted by your own thoughts and worries, and fail to see and hear what other people are doing and saying. Here are some simple ways you can use mindfulness to improve your listening. 1. Being present. When you listen mindfully, your focus should be on the person you are listening to, without distractions. Mute your devices, be ready to listen and relax. 2.Meditate: this is a way of practicing mindfulness and can be an excellent way of learning how to focus on the moment. When you empty your mind of "clutter," you can make room for other people's points of view. 3.Cultivating empathy. Validate the speakers perspective by acknowledging her opinion. It doesn't mean you have to agree with her, just that you accept they have a different perspective from you.(parents does this ring a bell) 4.Listening to your own thoughts, feelings and physical reactions that we have when we feel anxious or angry, and choose not to let them block communication. Mindful listening is not without auxiliary benefits. It helps you to: Retain information. Pause before you speak so that you can consider the effect of your words. Pay attention for longer. Boost your self-esteem. Reduce anxiety and increase positive feelings Sounds like I need to listen to this advice! Can you share examples of how active or mindful listening could have worked for you? Or share a situation where it did?
Good morning Miss Lily. Glad you are here.
Good morning Shelley and all, It is very easy to get lost in a conversation when we're not being attentive. Sometimes the topic can be a trigger to many of us. I always do my best to be attentive and open minded but I can be easily distracted. These are my tactics that I use to be a mindful listener: Let the person explain what they want to talk about and acknowledge that their feelings are real. Be attentive by making body gestures. Encourage the individual to elaborate should they request support and advice. Don't rush to the questions to fix things without knowing what their main goal is. I have been a person pleaser and a fixer since a very young age. It's very easy to come to a conclusion when we're not listening to all the facts. Be open minded, don't rush into anything without getting the facts straight. Listen, ask questions, and be mindful. Unfortunately, I'll be in and out of the session due to family circumstances. Hugs to all. The MoC
Roger i have to agree that its easy to get distracted
If we are preoccupied or dont feel well the mind can wander
So true. Have you used active Listening,
Hi everyone! :) What a great and important topic, Shelley. There was a time when I didn't know that even listening could be something we had to learn about but I see the world of difference between listening and active listening now that I've learned about it and practice it.
As a life coach we are taught the 80/20 rule. Listen 80% talk 20%.
Want to share a quote I really love about listening: "Listen to understand, not to respond" It greatly resonates with me because so many times we're just tempted to interrupt and get a word in when someone is talking but when we're mindful of "why" we're listening, it can make such a difference.
Thank you. That is effective.
Good morning Shelley, sorry I am late. This is a topic I can certainly learn more about.
Has anyone ever had a hard time listen or hearing what being said in a group? Keeping track of points??
I am not sure I understand can you say more
@gwen-smith Hi Gwen, we're here. Hop in. ☺️
@rebecca-griffin-1 Here's today's live 💛
I have memories of half listening to my kids and seeing disappointment on their faces when I was not in the conversation but just floating around the outside.
My daughter communicates better than I do.
It is hard not to interrupt others- that is some thing that is a newly acquired skill for me. Working on it!
Hello Rebecca. Thanks for the idea about communication as a topic. I see you belong to my "but-in-ski" club. I am challenged every day about not butting in.
I'm with Roger. I'm a fixer by nature. I guess it's why I became a coach. It's hard for me not to put in my two cents worth. I really try to be asked to help. I find if I focus on words and emotions I can stay in the conversation and not "take" the conversation.
I am also working on trying to be more "positive" with others.
I try to speak without inflicting judgement on others-
Yes. Good. I can't tell you how many arguments I caused by passing judgement. So important Rebecca.
It's another "learned skill"...takes a lot of concentration to do this...
Many times- I realize that I don't have all the right answers...it's important to listen to what others are saying
Do you find people don't always wsnt answers? Sometimes they just want to share..
This hour has flown by. Thank you all. It's been a great conversation about conversations! LOL. I challenge you all to purposefully have at least one conversation where you practice the techniques and let me know how it went. I'll report next week. If any of you want to continue talking drop me a line. I'm here to help. If Wisdo is being provided by your insurance company you are entitled to three free private sessions. Reach out if you want more info. Stay safe until next week. You are all appreciated!
Thank you Shelley. Great session!