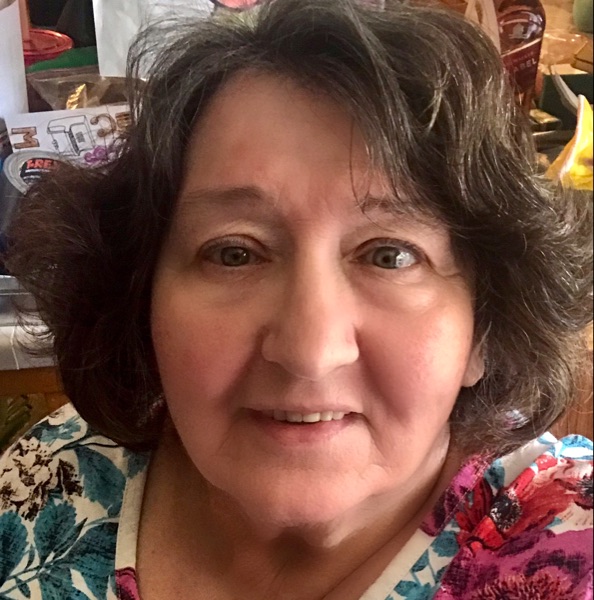 Hello and glad to see you. Today we start a two part discussion on joyfulness. Jump in, only friends here. When I was asked to join Wisdo as a coach I thought for a long time before I came up with a name for my coaching sessions. I chose Joyful Retirement because I think as a retired person that's what I aspire to. I think a lot of people confuse joy with happiness and though in my mind they are closely related and can occur at the same time, these emotions are not the same. Happiness is an emotion that brings bursts of intense pleasure, excitement, and satisfaction, while joyfulness is a stronger, and longer state that gives us feelings of inner peace and contentment. Happiness can be brought about by a good cup of coffee in the morning or a funny movie. Joy, on the other hand, is more difficult. Do you think happiness is what is happening around us while Joy is what is happening within us? It is important to have joy in your life as people who maintain a joyful life have lower heart rate and blood pressure, as well as stronger immune systems. Additionally, individuals who report having more positive emotions also have fewer illnesses, including fewer minor aches and pains. A joyful life is different for everyone as people associate joy with different things. That's probably how it should be, you shouldn't be following someone else's version of joy. Here are a few things we can all do to find or increase joyful living. *Oftentimes, the saddest summary of life contains three descriptions: could-a, should-a, would-a. . Start doing things that you always wanted to do, get out there to your bucket-list, and start living a life with no regrets. Life is about savoring every moment and making the most of it. These little joys will make your life more joyful. * There is no joy like working on something you are passionate about. Knowing that you are dedicating your life to something purposeful is a hard feeling to be expressed in words. The thing about passion is that it makes your life both beautiful and worth living for. If you haven't found your passion yet, it's absolutely okay. Just keep looking for it and don't settle. *Start spending some time out -of-doors. People who connect to nature and believe that nature is important to their lives are generally happier. The fresh oxygen, beautiful mix of colors, and the serenity can change your mood in an instant and boost your happiness levels. *Start looking after yourself. Joy comes from within and nothing in this world can make you joyful if you are not content inside. You must learn to look after yourself if you want to live a joyful life. The first step is to start looking after your body. Start somewhere--yoga, dancing, hiking, swimming, or bicycling. Do whatever you find interesting. *Start giving back to the society. It not only helps us to be generous and benevolent but also gives us a sense of purpose. To quote Denzel Washington, "At the end of the day it's not about what you have or what you've accomplished… It's all about who you've lifted up, who you've made better. It's about what you've given back." *Start investing in your growth— mental, physical, intellectual, and financial. Knowing that you are becoming better with every passing day helps you enjoy your life even more. Read books or blogs, watch videos that inspire, indulge your curiosity, take a class, listen to podcasts to stimulate your growth. All these habits and actions will have a profound effect on your overall well-being and joy. Are you doing any of the above? Do they help with Joy? What have YOU tried that you would recommend. Other ideas?
Are you doing any of the above? Do they help with Joy? What have YOU tried that you would recommend. Other ideas.
We are in the middle of one heck of a storm and my internet is playing catch up. Texas in summer!
Good morning everyone, I cannot stay for the session but I'd love to share my thoughts with you. We might deal with a lot of personal trauma but we mustn't let it take life's joy. Easier said than done, I hear you. Regardless of my past demons, the current family trauma, I refuse to let it control my life. I refuse to not be happy. I have ups and downs like everyone else but I count my blessings because I'm not where I used to be. I might not be where I want to be, but, I'm one step closer to freedom. How can we live a more joyful life? To start, we need to appreciate life's simplicities. They are often what we take for granted. I love to spend time outdoors just listening to the birds singing, seat under a tree and look up at the blue sky, the different shades of grey in the clouds, the rays of the sun.... I find there is nothing more therapeutic than to spend time outdoors just breathing the fresh air, listening to music, reading a book, taking a long walk, inhale the good shit and exhale the bull shit. I tend to get lost when I'm outdoors. I become this other person, a happier person, the person that loves to live, feels the joy of wanting more and more. I don't take life for granted because I don't know what holds for me tomorrow. Live, breath, enjoy life's simplicities, be simple and be joyful. Hugs
Hello Roger. Thank you for joining if briefly. I agree spending time out of doors is good for so many things. I had a person tell me once that bring outdoors allows his soul to breathe. You paint such a beautiful word picture of how that gives you joy. Thank you
Welcome Mary and welcome Isha. How do you find joy?
I agree your message and Rogers's
Could you say more about that?
Volunteering gives me joy. I liked Denzel's quote. Gibing back gives joy. Little things give joy. I planted some bearded Iris last fall and when they bloomed this spring I felt joy
I love spending time with my grandkids. Seeing them play and laugh always makes me happy. When I talk with them and they tell me a story as they are curled in my lap I feel joy deep inside. That to me is the difference in happiness and joy.
I agree, I adore my family all of them
Whether you are responding or commenting with a heart, During the coming week I challenge each of you to find some joy and let us know next week how you met the challenge.
Please join us next week as we take up Rogers idea of gratitude and joy along with some life hacks or joy shortcuts. It will be fun. Until then, as always, if you have questions or comments send me a message and if any of you have Wisdo provided by your insurance be sure to take advantage of your free one to one coaching with me or others. There is a great financial planner and a fitness/wellness coach and other coaches who can help. It's free check it out. Thank you all again looking forward to next week.