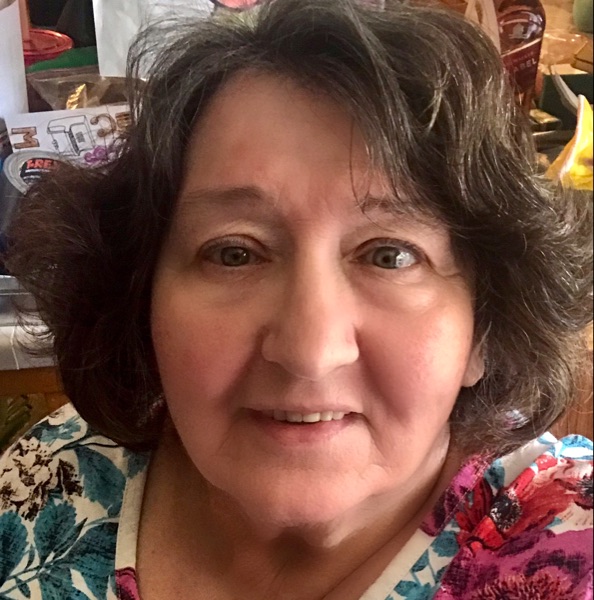 Hello Friends. Welcome to Joyful Retirement. So glad to start the week with you. Today we talk about shared concerns of retirement. Please chime in with your ideas and other concerns. We can solve so much if we work together. You are not alone in your concerns I promise. In addition, as always, I'm here for you. Reach out if you have questions and if your insurance company has provided Wisdo to you you can get three.free no cost no obligation one to one sessions with any of the coaches in here. Why not reach out? On to today's topic There are many surveys that discuss concerns of senior citizens. Here is a compilation of the results. Most of the results are intertwined, co dependent on each other but I thought I'd share the results with you and see what other concerns you have, and see if anyone has comments or can help. Loss of Independence. Loss of independence can be discouraging to older adults. They have spent their entire lives living independently, working jobs, raising families, and making decisions. The natural effects of aging can sometimes make independent living harder than it once was. If a senior loses driving privileges it is a great blow to independence and self esteem. - To keep independence as long as possible you should retain your own decision making skills. Choosing your own daily activities helps keeps you independent. Maintain your mobility and keep up your strength so your daily activities are not limited. Now is the time to maintain a healthy lifestyle and toke good care of yourself. You must also keep a sense of purpose. Having something to do gives you a reason to live each day to the fullest Loneliness/Bereavement Loneliness is an issue that many seniors face, especially if they are no longer able to drive, children have moved away, or if a significant other has passed away. Such a drastic life change can be exceptionally difficult to deal with, often contributing to depression, anxiety and isolation. - if you are suffering from grief, you can reach out for help. Your church or your doctor can recommend someone to help. One idea is to remain as close to family and friends as possible. Affordable technology that spans miles in milliseconds afford today's seniors stronger relationships with grandchildren and great-grandchildren than previous generations. The internet can help you find and connect to old friends. Reach out to friends and stay connected through church, community and volunteer groups. Take advantage of senior transportation services, and ask for help if you need it. Health Concerns. This is a broad topic and encompassed many aspects of health care. Routine appointments, medications, insurance, losing vision or mobility, cost of care, long term conditions, caring for a spouse, memory and dementia issues, home health, nursing homes and doctor shortages. While we are not all blessed with great genes we must do what we can in the best way we can to be all that we can. If you find you cannot navigate all your health concerns ask for help. Be aware that with the senior population growing so quickly access to vital home and community based services is growing allowing more seniors to age in place. Today's technology Smart phones, tablets, and watches with a range of lifesaving and improving quality of life health care. 4. Financial concerns. Many Seniors fear running short of funds, even those who have been prudent and wisely put aside funds sometimes worry that they won't have enough. They worry about what will happen to them—and the burden it could put on their loved ones. - Everything about retirement hinges on finances. Get a financial Professional if you can. At the very least, make detailed budget. Factor in monthly expenses such as food, utilities, and housing as well as optional expenses such as travel and hobbies. Don't forget savings and emergency money for vehicles, home repair, and similar big-ticket items that may need to be purchased in the future. The cost of Health care can cause financial hardship so comparing prices and coverage and what is affordable with a professional is imperative. 5.Ageism and no purpose. Have you heard the phrase put out to pasture? Many seniors feel like the have purpose that their usefulness is long gone. Studies shie an increasing amount of self isolation, depression overuse of alcohol or drugs among retirees that didn't retire TO something. Find a cause a hobby or a volunteer job. Ageism is discrimination (when someone acts on a prejudice) based on age. Ageist attitudes and biases based on stereotypes reduce elderly people to inferior or limited positions. Ageism can vary in severity. but relating to the elderly in ways that are patronizing can be offensive. When ageism is reflected in the workplace, in healthcare, and in assisted-living facilities, the effects of discrimination can be more severe. Ageism can make people fear losing a job, feel dismissed by a doctor, or feel a lack of power and control in their daily living situations. Awareness is a good start. If you are part of our older population, you can seek help, so you don't feel like you have to face it alone. Everyone should speak up Don't let ageism take root. Get involved in the community in social events. This might help to devise a purpose for you and expose others to a positive image of older persons. By coming up with innovative ways to involve older people in the community through social events, we can not only help them to maintain a sense of identity and self-esteem but also tap into the wealth of knowledge and experience we have. Which of these issues have you felt with? Any advice on how to handle? What other concerns do you have?
I am making a more conscious effort not to whine or complain.
Excellent, Rebecca. That helps us when we don't let ourselves get stuck in a habit of continuous negativity.
Good Morning Gwen. Nice to see you here today.
Welcome Rebecca. Being in charge of your own happiness is always wonderful. Do you think sharing what we have been through can help others? Especially if we can save them some steps.
Now that I am seeing some of my older friends losing their independence....it makes me more concerned about enjoying life fully- while we can!
Thank you Rebecca. Losing my independence is something I worry about. I use a cane and mobility issues are always present.
Some of the friends are becoming content to "grow and older" and they are limited to what they can do anymore- because of bad health.
Plus their spouse can also get tied down. What have you done to stay as healthy as you can?
My dear cousin in Ohio has also lost her mobility- this past year.
It makes travel more difficult, but for me at least, not impossible.
We are experiencing a dear friend who has Parkinson s now and will enter a nursing home this week. Again- enjoy life while you can. 😃
To stay healthier...I try to eat "something green" every day!
Especially while on vacation. 😊
Both of those are good ideas. Looks like some planning and goal setting at work. Excellent advice.
Does anyone have a concern that is not in the list.?
I just got news that a dear friend of ours passed away Saturday night after open heart surgery last week
Had anyone tried coaching one on one, don't describe it just let others know if you found value.
I found value in private sessions ...it helped my attitude...heading to Crabbys in Daytona for for lunch. Bye for now... Have a good one everybody!
Thank you Rebecca. Have a great vacation.
As we close today I hope you found some inspiration from the ladies that shared their coaching experience. I also hope you feel like what ever the concern you have you are not alone. Reach out to me or to a helper on Line or to one of the other coaches. If you have further comments or questions please send me a message. Remember you are not alone, we are all here to help. Til next week. Stay safe