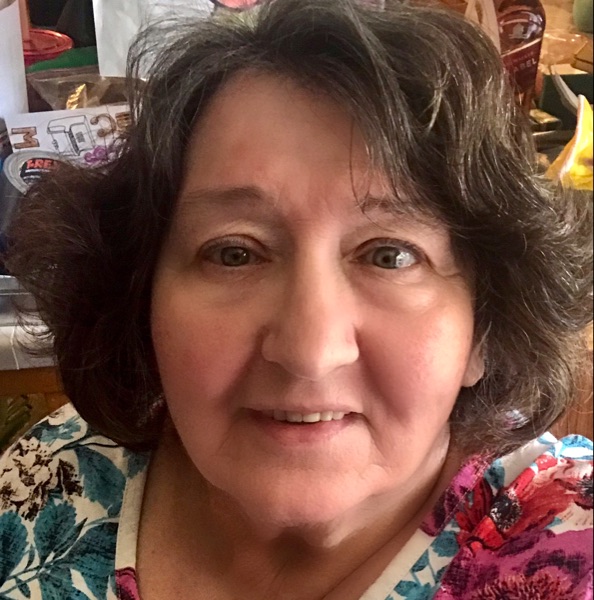 Hello from Texas. Nice to be back and so nice of you to drop in. Today we start talking about mindfulness. I hope you can see how mindfulness can really enhance the life you are living and also decrease stress and benefit our health. Next week we will talk about several meditations you can do to help with mindfulness. Keep an open mind. I promise it's worth it. Let's get started. Do you ever find yourself so busy taking care of all the necessary stuff in your daily life that you tend to miss out on what is happening in the present moment. We forget to stop and smell the flowers—to be mindful of our surroundings. As we age, we may worry more about our physical health, but that doesn't mean we can let our mental health go. Mindfulness can help. It promotes many physical and psychological benefits. The basic philosophy of mindfulness is self-awareness. It is the awareness that comes from paying attention, on purpose, in the present moment and without judgement. Author Narayan Liebenson Grady provides some pointers on how to be mindful in her book When Singing, Just Sing. "When sitting, just sit. When eating, just eat. When walking, just walk. When talking, just talk. When listening, just listen. When looking, just look. When touching, just touch When thinking, just think. When playing, just play And enjoy the feeling of each moment and each day." Mindfulness is simply observing and accepting thoughts as they occur without judgment. Instead of worrying about the future or ruminating on the past, mindfulness meditation focuses on the present, blocking out modern-day distractions. Be aware of where you are and what is happening now. Quiet your mind and enjoy the feeling of what is happening to you as it is happening. Why is mindfulness important? Cognitive scientists have done numerous studies on the benefits of mindfulness. Some of their findings include Mindfulness improves the quality of our relationships. Mindfulness enhances the sense of meaning we have in our lives. Mindfulness quiets the racing mind Mindfulness reduces the symptoms of hypertension. Mindfulness reduces stress and anxiety A recent study showed that it might even slow down the progression of Alzheimer's and mindful meditation is being studied to see if it can offset the cognitive decline. The benefits of mindfulness and meditation are just beginning to be realized. You can begin mindfulness by becoming aware of your surroundings and focusing on the now. To help focus you can try breathing exercises. Mindful breathing is a very basic yet powerful mindfulness meditation practice. The idea is simply to focus your attention on your breathing—to its natural rhythm and flow and the way it feels on each inhale and exhale. That can help quiet stray thoughts that pop up and allow you to focus. For more ways to get started with mindful meditation, check out these Meditation Techniques for Seniors, Six Easy Mindfulness Exercises for Seniors, and How to Practice Mindful Meditation. How do you feel about mindfulness. Can you see the benefits? Have you tried mindfulness in past? If so what worked, what did not?
The deep breathing excercises ...as I am relaxing for my night sleeping has been especially beneficial for me.
Good morning Rebecca. Deep breathing is great for relaxing and also for focus.
No i don't think I've ever did it but if i did i didn't know i was doing it i meditate with my meditation sound therapy
I love sound thearpy. I have rain and waves. Mindfulness is being fully present and sometimes having a way to focus helps us to quiet our minds so we can wholly present in conversations.
Good morning Shirley. Have you tried mindfulness?
When my daughter was 7 or 8, she wrote us a note that she was goin to run away because the TV was more important than she was. It was a rude awakening that while she was talking we were also tryin to listen to the TV. We fixed the situation but I think how awful she must have felt. What if she hadn't told us ?
Well that didn't work. It's supposed to say Life is like a camera. Just focus on what's important. Capture the good times Develop from the negative and if things don't work out just take another shot. Now you all know my secret. Not too tech savvy! 😄
Sorry I was late joining but this was helpful.
I do deep breathing and I used to be a scuba diver and would meditate on under water scenes.
Thank you all for participating. I hope you found the information worthwhile and be sure to check out the links at end of opening message. I have some mindfulness worksheets I'd be willing to share, just let me know and I'll email it to you. They can be very helpful to clarify and get you started. As always if you have any questions send them along and if you are in Wisdo from your health insurance they are providing you with 3 free one on one sessions let me know if you are interested or have a question. New topic next week. Thanks ya'll
I'm sorry I missed the session, I couldn't free myself. Shelley, I love what you said about the awareness that comes from paying attention, on purpose, in the present moment and without judgement. Those words spoke to me because it's so powerful. It's not always easy to live in the present moment when we're so focused on all that darkness that surrounds us. I am able to cope better today because I constantly remind myself that we need some darkness to see the stars. To me we need the dark and the light to grow stronger. Just like a tree, the leaves falls but the leaves grows back. If we can all concentrate on now, we might be able to see the stars shine brighter. Just like the leaves, we'll fall but we can stand up even taller. Hugs to all.