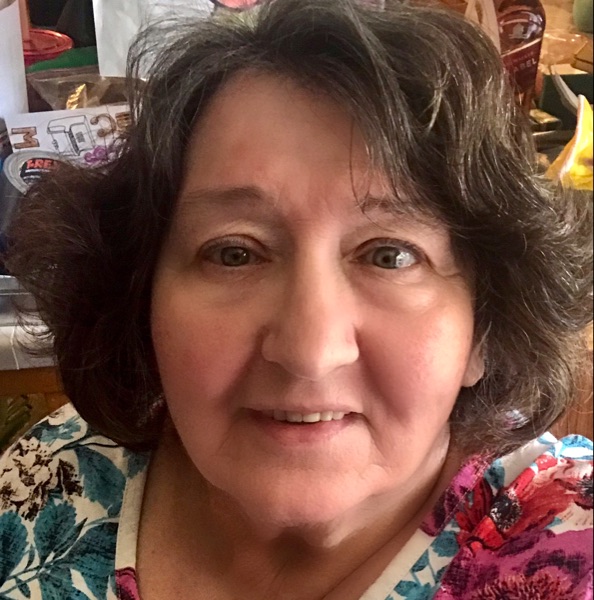 Hello my friends. Today we are going to talk about recovering from making a mistake. I received a message today asking about what to do if you are obsessing over mistakes and can't move on. We will take that on next week. Today we have some information and a plan for handling and recovering from a mistake. Let's get started. When Disneyland opened in 1955, it was a disaster. Although 15,000 visitors were expected, nearly twice as many descended upon the park, thanks to thousands of counterfeit tickets. Guests were plagued by long lines, malfunctioning rides, and a shortage of food. To top it all off, a tiger and a panther escaped from the circus, terrifying children and parents on Disney's suddenly family-unfriendly Main Street. The day having been dubbed "Black Sunday"by his employees, Walt Disney took it all in stride. "If you do big things, you make big mistakes," he told reporters. No one is perfect, we all make mistakes. I make mistakes everyday. If we didn't make mistakes we'd never learn anything. What matters is what we do and don't do after we make a mistake. Here are some tips to recover and turn it around. *You are not your mistake When you make a mistake, keep in mind that it doesn't define who you are as a person. Try not to jump to conclusions about your worth or value. No one's perfect, and that's okay. *Regroup. While hiding out and cowering is what might pop into your mind, just the opposite is your best bet. It happened, now what? Take a breath, take charge of yourself and act. *The worst thing to do is pretend it didn't happen and hope no one finds out. Responsible, ethical people own up to their mistakes, immediately. If you were responsible step forward, don't make excuses or try to place blame. *Everybody makes mistakes but that doesn't mean we shouldn't apologize for them. If your mistake has caused a problem for others it is imperative you give them a sincere and meaningful apology. It should be done as soon as possible. *Think about why you made the mistake. Knowledge, execution, emotion; determine where things went wrong. If you can understand why, you can make a plan to keep it from happening again. If you need assistance to understand, get it. *Fix it if you can. Do damage control and do what you can to remedy the mistake. Learn from this. Making things right and taking responsibility to fix it can be a positive experience. If you make a really big mistake, don't feel that you have to cope with it on your own. Talk to your friends or family about it. They might just say something that sheds light on what happened and help you see the light. *Learning from your mistake might mean changing the way something is done. It could just mean a change of habit for you, but the change could involve other people. If so, work together to be successful. * Review your changes using the Plan-Do-Check-Act process. Plan: Recognize an opportunity and plan a change. Do: Test the change. Carry out a small-scale study. Check: Review the test, analyze the results, and identify what you've learned. *Tomorrow is another day. Let go and move on. If you find yourself focusing on your mistake, practice reflection. Remind yourself that you are a good person, mistakes happen and you have done your best. Mohammed Ali said, "it doesn't matter how many times you get knocked down. It matters how many times you get up". It is not what you did it's how you behaved afterward. The mistake was accidental, your behavior is not. Be responsible, be professional, be grateful, allow yourself to learn from your mistake and then move on. How have you handled mistakes? What has worked or not worked?
Good morning checking in to make sure im here
Good morning Miss Lilly. Glad you have joined us. Did you find the information useful.
Shelley I finally found the right window. Yes I guess i had never thought about the topic. For me i try to apologize and rectify the mistake. Also if im at fault i own it
Is it really quiet in here or am i just not seeing the posts
Nope. It is quiet today. I had a couple private messages about folks who couldn't join, but it's ok. Are their topics you would like to see us address?
I am retired. Looking forward to 6:00 today. I feel joy right now and am always listening to new ideas from others.
Hello everyone, I have a minute just to say hi. I hope this session brings you some kind of comfort.
Good Morning Roger. Thank you
Yes this is a live session. We respond in real time. Glad you are here
I am interested in learning if othere if the elders in the community have expirience family rejection. I am finding many of the neighbors im my area have been forced to move because of health or to much trouble.
People do move for health concerns. Moving away from cold or to a dry climate. Can you say more about family rejection?
Hi deb hi Roger. I have missed you all
My daughter was very upset with me lately. I had to forgive and say it was all my fault. Actually it was her. She thought I was manic (I was not per my husband. She called 911 and cops came. I am terrified of authority. So many unqualified in that role. I had to convince them I was fine.
We all make mistakes that we wish we could go back to erase. Unfortunately it has taken me years to accept that I cannot go back, so I learned to cope with it. I just tell myself that I didn't know any better at the time. We learn from our mistakes and we become wiser with time. I just dropped by to give you my opinion. Hugs to all. Wishing you all the best.
I dont think I have really thought about my feelings or my actions
In my complex there are many that were living with family and for some reaskn find they are not welcome any more
Do you think the pandemic was a contributor? So many people were put in strained circumstances, and daily routines so changed that there was much fallout. I
Now i know there are valid reasons .2 sides to every story. Its just todays subject how do you deal with mistakes Or disagreements
Thank you. I know it's so easy sometimes yo hurt people's feelings especially those you are closest too and soooo hard to apologize for sooo many reasons. If you are at fault intentionally or unintentionally an apology is necessary.
I try to work out all disagreements but at times it is not acceptable. So I learned to let go and walk away.
A good idea. A cool off period.
Yes if you dont it festers
Yes and then it gets harder to do the right thing. Very perceptive.
I moved from the big city to daughters in country and back to smaller city with senior busses
We live in country too. Transportation is non existent
I will drive my neighbor who will lose a lot of vision soon.
My roomate and i found this place what blessing. She drives she is taking care of me right now till my knee heals . lol
Retired often means getting older and health problems. Not always good.
You are so right. I never expected my kids to care for me. Not when i got really ill as growing old makes things hard
As with do many things, including today's topic, often it comes down to communication. Making a mistake, making someone angry, misunderstanding, as was said earlier to own it and apologize can open doors and enable moving forward.
Hey if i take credit for good thing have to claim the oops too
Shelley communication is key you hit that one on the nose lol
I will say bye for now Shelley thanks for another great session
Thank you all for today. This was very informative for me. I hope you will come back next week as we take on part two. What to do if you are obsessing over a mistake made a long time ago and you can't move on. We are goin to talk about how to shed that baggage and breathe a bit easier. This might be good information for you or for someone you know. Tell your friends and join in. If you are here as a benefit if your insurance remember you are entitled to three free private one to one coaching sessions. If you would like some information send me a message. You are all appreciated and I thank you for joining in and reading and all your comments. See you next week.
My name is Guy session name Runner G 🏃‍♀️I'm 65 years old depressed like volunteer work with the homeless but this cronvirus is blocking a lot ove I do love to cook and compete in running races I'm a loner and shy looking for someone to get me back on track
My name is Guy session name Runner G age 65 year old and a disabled veteran iam a loner in a depressed mood l to run and compete help the homeless and recovering alcoholic ove 30 years and very shy and was physically emotionally and sexual abused from the age ove 2years old to 15 years old and sexual abuse in the military looking to set new goals but up in the air what they talking to others on this helps started on this site June 28th well a little about me
Runner, I highly recommend some private counseling sessions for your situation.
Would the session come from you REBECCA Griffin a private session