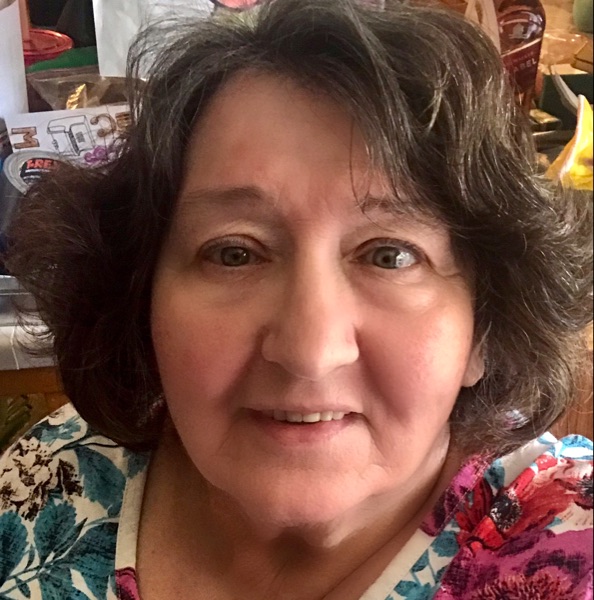 Hello old friends and hopefully hello new friends as well. One of the things that many of my life coaching clients have talked to me about is chronic worrying. It's been a youth year and I know all of us have had worries. We are going to begin a two part discussion on worry. Today, what action can you take to get a handle on where you are and what you can begin to do to tackle chronic worrying. Next week more pro active activities to hopefully put you back in control. Remember you are not alone there are many great people here on Wisdo. Message me if you have questions or if I can help. Let's begin. Worries, doubts, and anxieties are a normal part of life. It's natural to worry about a test, an unpaid bill, or a first date. But "normal" worry becomes excessive when it's persistent and uncontrollable. If you worry every day about "what ifs" and worst-case scenarios, you can't get anxious thoughts out of your head, and it interferes with your life. There are steps you can take to turn off anxious thoughts. Like other bad habits, worrying is a mental habit that can be broken. You can train your brain to stay calm and look at life from a more balanced view. Change the way you look at things. Once you realize that worrying is the problem, not the solution, you can regain control. Perhaps these tips can help Postponing worrying. Rather than trying to stop or get rid of an anxious thought, give yourself permission to have it, but put off dwelling on it until later. If an anxious thought or worry comes into your head during the day, make a brief note of it and then move on. Remind yourself that you will think about it later, so there's no need to worry about it right now. Recording your thoughts—on a pad or on your phone or computer—is much harder work than simply thinking them, so your worries are more likely to lose power. Choose a set time and place for worrying. It should be the same every day (e.g. in the living room from 5:00 to 5:20 p.m.) and early enough that it won't make you anxious right before bedtime. During your worry period, you're allowed to worry about whatever's on your mind. The rest of the day, however, is a worry-free zone. If the thoughts you wrote down are still bothering you, allow yourself to worry about them, but only for the amount of time you've specified for your worry period. Postponing the worry might put it in perspective and If your worries have lost their importance, simply cut your worry period short and enjoy the rest of your day. You can begin to take control of your worrying by challenging your negative thoughts. During your worry period ask yourself: * What's the evidence that the thought is true? That it's not true? * Is there a more positive, realistic way of looking at the situation? * What's the probability that what I'm scared of will actually happen? If the probability is low, what are some more likely outcomes? * Is the thought helpful? How will worrying about it help me and how will it hurt me * What would I say to a friend who had this worry? Research shows that while you're worrying, you temporarily feel less anxious, it makes you feel like you're getting something done. You aren't. Worrying and problem solving are two very different things. If the worry is solvable, start brainstorming. Make a list of all the possible solutions and make a plan of action. Once you have a plan and start doing something about the problem, you'll feel much less anxious. If the worry is not solvable, accept the uncertainty. (More on this next week ) If you're a chronic worrier, the vast majority of your anxious thoughts fall here and will only keep you from enjoying the good things you have in the present. Try to tackle your need for certainty and immediate answers. * Do you tend to predict bad things will happen just because they are uncertain? What is the likelihood they will? * Given the likelihood is very low, is it possible to live with the small chance that something negative may happen. * Ask your friends and family how they cope with uncertainty in specific situations. Could you do the same? * Tune into your emotions. Worrying about uncertainty is often a way to avoid unpleasant emotions, accept your feelings, even those that are uncomfortable or don't make sense. How do you cope with worries? Do any of the tips above seem helpful? What have you tried?
Good morning Mary. Nice to see you. Are you a worrier?
Good morning Shelley and friends. Worrying, anticipation, what if....I'm the king of anticipation, too much on my mind. It's been 5 to 6 years of darkness for so many reasons. Every weekend, we've been anticipating what if, what will we do, what if this happens..... Constant making scenarios which lead to more anxiety, my depression to another level. That's where I'm not the best at giving advice because I've been anticipating the worst in everything. When you've been living in the darkness because you have no control, you feel so powerless, can't protect your family from the worst, makes it difficult to cope. I know I'm to let go of what I have no control but it doesn't make it easy. I know I'm to choose my battles, but it still doesn't make it easy. I tend to close in, go in avoidance mode to show that I'm the strong one in the family but I can be read because I'm an open book. So we discuss together, we go through the scenarios and we plan ahead of time to have a plan of action in case the what if happens. We're being proactive but at what and who's cost. The best I can do is to stay grounded and not worry until I need to. I keep on trying to surf the wave, decide where I should anchor my ship and swim to a new and positive journey. I know I'm worthy, enough and want to follow my footprints sprayed in a glittery light blue. Sorry, I know I'm a very complex individual, I'm an artist. Hugs to all who can feel me, because you feel the exact same way.
Meditation daily and then creating a list of worries...so that I can prioritize their importance... in my life
Creating a list of our worries is another good options. Being human comes with its worries, battles but we can definitely put an importance factor to them.
Postponing the worries is such a great idea. I can see that it would lose some of its importance. I'll definitely try that Shelley.
Please let us know if it works for you. Sometimes even gaining a tiny bit of control can make a huge difference. I want to commend you for bringing up communicating with someone about the worries. Having a partner can help keep us grounded whether it is a spouse, a friend, or a professional.
Some things have to take a back burner in my life.
I'm certain that acceptance of specific situations could also provoke chronic worries. Let go of what we have no control.
It is too overwheming for me to "grasp" the entire realm of my day to day life worries and boldly face my realities....so I take them in smaller pieces. (Bit by bit) Hope this helps somebody.
It's easy to tell a friend not to worry about something that doesn't mean will happen. Applying it to myself isn't that easy. Is this normal?
Yes of course. It's a always easier to offer advice then to take it. We often second guessing ourselves don't we.
The best advice I can give is to take each obstacle, worries one at a time. With today's recommendations, I will put a priority of importance to my worries. My chronic worries often don't come to life, so it's a lot of worrying for nothing. Choose your battles and try to live a worry free life.
We will discuss some very proactive tips next week. One yip to remember is the at you don't want to suffer once let alone twice. So if you suffer worrying about something that never happens you suffer. If you worry about something and it happens you suffer twice. Let's be as proactive as we can.
It was another interesting and helpful session. I need to go now, wishing you all an amazing day filled with everything your heart desires. Hugs
I too must go...thank you all again for being here! 😃
Thank you Rebecca. Please come back next week and share your meditation advice.
As we close for today keep these tips in mind to help you through the week. Please come back next week and share what worked for you. We are here to help each other. If you are provided Wisdo as part of your health insurance you are also provided three free one on one coaching sessions to do some goal setting and planning or talk about other things. Reach out to me if you would like some information or if you have questions or comments about today. See you next week.