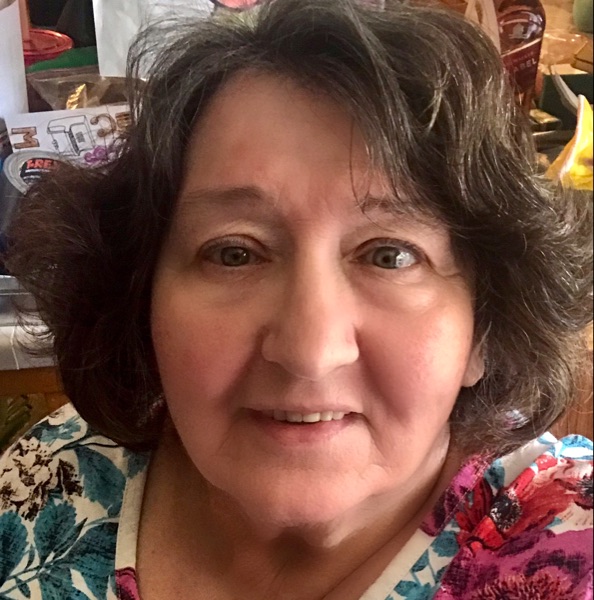 Hello Wisdo Friends, So glad you are here. Welcome to Joyful Retirement. I have been retired for 7 years and I hope by fostering these discussions we can make the path a little smoother for others. I am a coach here on Wisdo and If you have questions or if you want to learn more about one on one coaching reach out, I would love to help. In the meantime please participate if you want, or just say hi. You are among friends. We have spent the last few weeks discussing the stages of retirement. Today a brief review of those stages and hopefully a discussion on where you are on the journey and some input on what has gone well and not so well. Also if you have questions, ask! Someone in the group may have the answer. We're all in this together right. The first phase Gearing Up is the phase before retirement. This is when most people shift their focus from building their careers to focusing on the financial planning aspect of retirement. Just as important Is making sure you have planned for the what now of retirement, not just the how. A majority of retirees don't usually spend enough time on emotional planning. Setting a goal and planning to make sure you have fun and find purpose in this  transition and on into retirement. Look down the road, what will make you happy and fulfilled? Making lifestyle decisions, such as downsizing to have more financial freedom and the ability to age in place, will help you plan for a more trouble free retirement. This phase usually begins 3-5 years before retirement. The second phase of your retirement is your time to really celebrate and adjust. You have retired! This is the Cheering phase as you first step or transition into retirement. It will help to remember that life has been and continues to be a transition. You have spent many years working toward this moment so don't expect to know all the right moves in a day or a week or even in 6 months or a year. It might take awhile to settle in and figured out your new routines or relationships. I always encourage setting both short- and long-term goals. This helps with a direction, something to keep you grounded and have something meaningful to look forward to. Some people think of the first part of retirement as the honeymoon phase. It might last from a few months to a couple of years. Did you pre plan retirement so you would have goals and a purpose? Did you retire to something? Have you experienced this "Cheering" phase? If so, do you have advice for others. Have you thought about how you will spend your time so you can feel productive or fulfilled while still doing the things you want.
Good morning my friend, Retirement is not the end of the road but the beginning of a great adventure. You are never too old to dream and set new goals for yourselves. I received an early medical retirement and I've never been so busy. Setting new goals for myself hasn't been that difficult because I'm enjoying the time I get to spend with my family. Enjoying time has a new grandpa is so fulfilling. Since my daughter and grandson live with my wife and I, we get to see him grow every day. My passion is my arts, and I've never been so excited about learning and trying new mediums. I never thought of being retired at such an early age. I might have mental health issues but that doesn't stop me from being the best I can with what I have. Being positive and surrounding myself with positivity has been my guiding light. It is not always easy but I have to admit that I do my best and we can't do more that that. I volunteer some of my time to a mental health center by creating arts that are sold in their boutique. The money raised goes to the association. I am not doing this for the money. It's a give and take. I learn new mediums by the staff and I share my artistic knowledge and creations to them. My retirement plan might not have been in place but if we can set ourselves some goals, we can conquer and enjoy life. Retirement for me means freedom to do what I want, be my own boss and enjoy life to the fullest. In my opinion having a plan for retirement is crucial for your body, mind and soul. Make yourselves a list of things you'd love to accomplish. Make your retirement a time to accomplish and learn new things. Retirement = freedom, time to learn and accomplish new things, time for me to open my wings and fly. Life's journey begins at retirement. Let the new adventures begin. Hugs The MoC
My best advice is searching for your inner freedom. Retirement is a time to appreciate life to the fullest. A time to do the things you've always wanted to do but never had the chance.
Exactly. Time to do what you've wanted but not had the freedom. I love your retirement = freedom message.
Good Morning Roger. I am so glad you joined. Hearing from someone who has been retired and is navigating the waters is so helpful. It is also good ho hear how goal setting and planning helped your retirement process. Plus you hit in a great topic purpose. Your grand child, of course, but also your volunteering. Excellent advice and thank you for sharing.
I'm happy I was given the opportunity to share my views on this important topic.
Pursuing a B.A degree in American Identities is my passion. (Junior status). My new focus is on being closer to my friends, again- after Covid.
Good morning Rebecca. Glad to see you here. How long have you been working on your degree? Was it difficult to go back to school?
It would wonderful to share the arts with others. Great idea- Roger!
Do you volunteer or belong to groups Rebecca?
Started studying the arts back in 1972. Took time out for career and to raise a family...Yes- it was difficult to begin classes- but a challenge! Free tuition and books after age 62. Great incentive!
Was it always your plan to finish, or was the free tuition and books your impetus?
Good Morning Gwen. Nice to see you here. How are you doing today?
I'm good I'm in Missouri, on vacation!!
I'm so glad you are serious g your friend. As I recall traveling was a goal for you.
I want to go back to the Y. I love the aqua classes in the warmer months.
And how is everyone today?
I would like to join the Y also.
Certainly keeping or getting fit is important. Also joining a group to be with others. Do you have a Y close to home?
Yes, and seeing my childhood friend is great!
With Covid lifting soon. ( fingers crossed) do you have travel plans Rebecca?
We've had a really great time! She's doing the cooking and I do the dishes, it all works out.
So nice you are still In touch since childhood. I have a friend like that. Gives me a sense of peace knowing I can always count on her.
Yes-it won't be long and the water will be nice and warm. 🌞
I you must be in the south. I think it just snowed again in the Midwest.
The Y is quite a drive for me but it ok, it's well worth the drive. Hope we all can find a way back to normalcy.
I think starting to make plans will help. That way as we can we can start to move forward. I'm planning for a small family gathering on July 4.
I hope we all have that special person in are lives.
That sounds like a wonderful idea!!
Thank you. It's the way I've kept sane during the pandemic. Making plans for the future.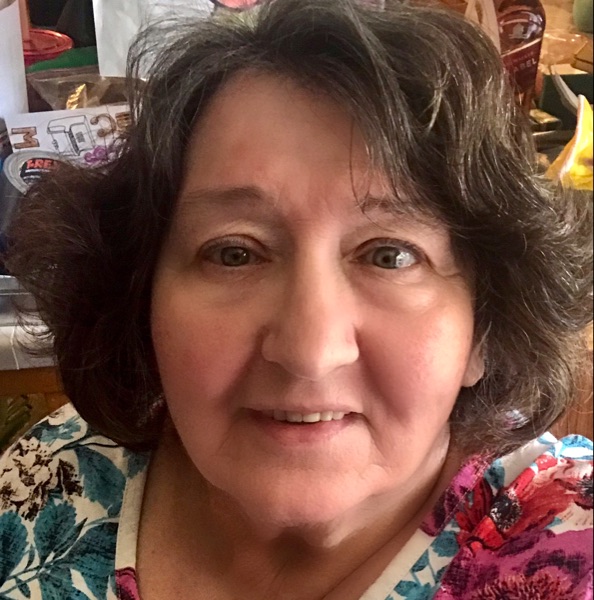 The third stage of retirement is the fearing phase,  being afraid you made a mistake by retiring. After  the emotional high of retiring and the honeymoon phase is over, many people feel a sense of disappointment as retirement does not meet their expectations. It is not what they thought it would be. Boredom, fear, loneliness,  anger, and  frustration, are all feelings that can happen during retirement, beginning especially in  this phase. People often  may end up feeling like something is missing in their lives. What they are missing is that thing that gets us out of bed—purpose.  Depending on when you retire and how, this phase, mid-retirement, can last into your 70's or 3-4 years. The next phase of retirement is steering phase. Steering your retirement as it evolves. This is often considered the most challenging stage. We have talked about setting goals and taking steps through each of these phases. This phase is no different. Now would be a good time to go back to your original retirement plan and evaluate your goals and hopes for retirement. Evaluate what has changed, which of your priorities is no longer important? Steering your retirement in this phase involves creating a new retirement identity, including changes in goals, destinations, maybe you have to acknowledge new restrictions either physical or financial. What are you still hoping to accomplish? This phase can last for 10 or more years. Have you been through the fearing phase, where you must find a purpose? Have you entered the reorientation phase and have crated your retirement identity allowing for financial or physical changes? What advice do you have for those just entering this phase? ——————————- The last phase of retirement is re-engineering. It may start 15 years or more after the start of your retirement. Retirees in this phase have figured out many of the ups and downs they faced at the beginning of retirement. Retirees hopefully find themselves settled into a rewarding retirement lifestyle, and doing things that make them feel fulfilled. If not done before, work on that bucket list. Have you thought about how your retirement will be in 15 or 20 years? Is your current retirement plan putting you on track To be where you want to be?
Right now I'm making appointments to catch up on the medical and dental check ups I missed this last year. Keeping my health becomes more important the older I get.
I am just now starting to working on the steering phase I believe? Not quite sure, but I'm pretty sure that's where I'm at its taken me awhile to reach this phase.
I had always planned to finish- but the free tuition and books truly motivated me! 😃
Just keeping my mind occupied is also an incentive.
Where did the time go. It's past my hour. It's been delightful to talk with you. Thank you all for joining me today. I love how you reached out. I always say if everyone walks the extra mile nobody has to walk two. Reach out to me if this has brought up questions, if you have more to say or if you want to talk about private coaching. See you next week when we will start talking about turning dreams into goals And goals into reality.
Please 🥺 my name is markson please connect with me
I think our messages must have crossed. Check your messages. I'm glad to connect with you.