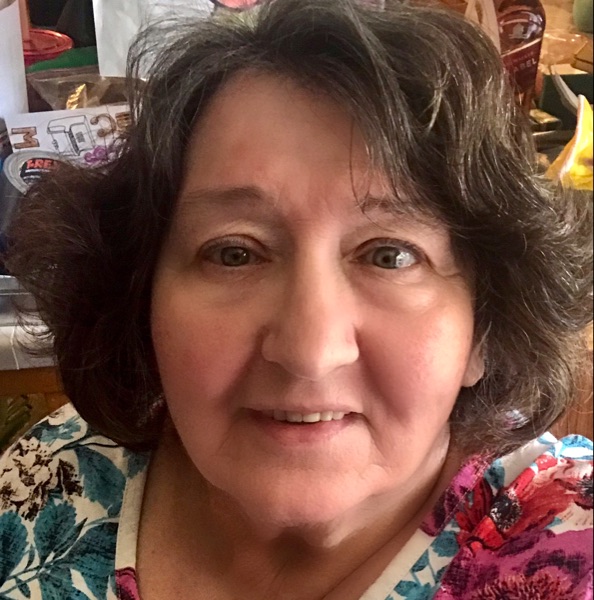 Hello. Nice to see you. I hope everyone is doing well. Welcome to Joyful Retirement. Please feel free to say hello so we know you are here and chime in if you have questions or contributions. We are all here to help and learn. If I can be of help to anyone on a one to one situation. Reach out. You are not alone. Let's get started. Have you ever noticed how someone else can look at something you are looking at and they can spot something you've never noticed. Whether it's a different perspective, different experiences or just fresh eyes they see something in a way you didn't. It's the same with your life. How you feel is largely determined by how you see things. When you are working on a problem and you're feeling stymied, change the way you approach your problem, you'll often find a way to move forward. There is a famous quote by Phoebe Tan that says , "Image is everything." The way we perceive or see things Is our truth. How we get that view is a complex mix of experience, exposure, ability, and other things. I believe that is true and how we perceive things is how we behave towards them. Think about a pit bull. If you have a pit bull, or are fond of pit bulls you probably have had good experience with them. If not, or your experience is relegated to news stories and other people's opinions you might have a totally different perception of them as family pets. Not right or wrong just different. So if perspective is everything and if you can find a way to change yours, you can find a new view of situations in your life that are very different than what you've been living. You can change your life. Change is hard. Changing the way you look at things can be scary at first and if you don't know where to start, you are in good company. The first step is to see things differently. This does not mean put on rose colored glasses and only see what you want. This means if you want to get unstuck, or see your life in a different light, consider the next few steps to help you get started. 1. Look for the positive Often we tend to see events that impact us negatively in the worst possible light. We can find fault with people without knowing all the facts. If you can find a positive spin to put on things you can not only see them differently you can enjoy them. For example, it's another rainy day. You can mope around the house or you can think of what you can enjoy. Read that book, movie party with the kids, take a nap! When you can change your perspective to view things in a positive way, you'll find your life begins to be more positive as well 2. Change your perception of other people. It pays to change how you look at people when you've been upset or hurt by a friend or partner. We can hold on to a lot of resentment and negative energy that keeps us stuck because we are not willing to let go of it. We continually replay any slight or perceived hurt and things continue to deteriorate. We just reinforce the negative. Stop. Flip it. Remind yourself of good things, good times, laughter, private jokes and why you liked them in the first place. Take time to reinforce the good, the positive. If you can see things in a more positive light, you give yourself room to consider maybe they were having a bad day, and that it had nothing to do with you. Maybe you were having a bad day or other factors influenced how you reacted. Your hurt is real but it can mask the way you are looking at the person. We must take time to talk to them about the situation. Find out why and maybe you can change the way you react to that person, and change your own life at the same time. They might not even be aware that you've been hurt. 3. Keep an open mind. Life stands still if you're not open to change. Sometimes, the best thing you can do for yourself is keep an open mind and just take a leap into the unknown. What would happen if you allowed yourself to suspend disbelief and changed your perspective to view the improbable or impossible as something you could achieve? Your best ideas may come from being open to change and hearing other people's perspectives. It all begins with a seed of "what if" and changing the way you look at things. 4 Avoid falling back into your old patterns. The path to changing the way you see things is to not allow yourself to fall back on your old perceptions of how things "should be." It is easy to take a path of least resistance and less work. If you're trying to see your life in a more positive light, then looking at people and events through the lens of negativity is not going to help you move forward. When you're tempted to fall back into your old way of seeing, remember this "If you don't like something, change it. If you can't change it, change the way you see it or think about it." — Mary Engelbreit If you practice these tips to change your perspective, the things you look at in your life will also change. You will discover the power you have over your own life and emotions, and a way to live the best possible life you can. Did any of this strike a chord with you ? Please share if you want to. Let's talk about how to make this work.
Good morning Shelley and Wisdo friends, To change the way we look at things can be challenging, especially when we're used of living in the darkness. It has taken me years, probably decades, to figure out that it's all a question of perception. As an artist, I love to live in the many colours that goes on my canvas. If I can see the beauty in life through my pallet, why can't I see and feel the colourful joy of living. If I can perceive my many life obstacles, and take all my experiences, trauma and hurt, I could appreciate that I am still standing tall, strong and fighting for my inner peace. The way I choose to see through my artistic lenses is my key to success and happiness. If we can all change the way we see things and find positive ways to approach the many obstacles that are thrown our way, we'll make it through stronger than we've ever been. I never said it would be easy, but it's manageable. Do it for your own benefits because you are enough, worthy and you can do this. A quote that I always loved: 'Perception is everything. Change your perception, change your reality'. Hugs
Thank you Roger. Welcome. We hat a glorious reminder that art can help us look at things differently. Think how everyone sees or gets a different reaction to art. Many times I have looked at a painting and scarred my head wondering and then I step back or to the side snd see something totally different. See the colorful joy of life. Wow. Thank you.
4. Looking through the lens of negativity is not going to help you move forward. I love this because it's so powerful.
Perceptions on how we see ourselves also has a major impact on our self esteem.
Yes. I often tell clients to try to see themselves through someone else's eyes. We often don't know how strong we are or talented or beautiful. If we could do that for only a moment it would show us so much.
This contribution about art has certainly given me another whole interpretation if changing the way you look at things. Anyone ever have that experience with art? Has a book ever changed your perception about something?
Personally arts has brought light in my life. My arts has brought light to others has well. I received so many positive feedback from people.
It's all a question of perception. We need to be open minded and be ready to see thinks differently. Thank you Shelley for an interesting session. Looking forward to more sessions. I must say goodbye.
You have brought much to the table. Thank you. See you next week.
Any other examples of a time when you changed your perception.
When I try to plan a vacation ?
Good morning Raymond. Wow. Yes. My whole perception of life and work changes when I am planning a vacation. What a good example of changing how you look at things.
Thank you. Raymond has brought up the whole idea of looking past where we are to see the why or benefits if what we do. Dies why we do things change our view of why we do it ? Sometimes that shift of thought can get you to the next positive moment don't you think?
Purpose of this session , chat, dialogue; not sure what to call it. I get these Thing confuse with a chat. Is this a chat? Am I there?
I agree with your question ?
Sometimes when I am angry I hear myself say "Why do I even bother" I think if I could change how I am looking at whatever I'm angry about I could get past the anger quicker. I eventually see the why but I'm going to try to shift perception and see.
I see focusing as an important factor ; I rely on my assessment .
One last thought that came to me. I was putting my grandson down for a nap and he was a little grouchy. He asked me why he had to nap and I said because when you nap it takes the grouchy away and you will be happy and enjoy the rest of your day. How often have you heard "Sleep on it". I never wake up sad or angry ( unless I get a spam call at 6 am) 🤣. So if you want another way to change your perception, what about a nap?
Thanks for dropping by. Send me any other comments or questions. I am always glad to see who drops in to read our discussion during the week. If you want to reach out for one on one help please do. If you are in Wisdo because of your insurance you are entitled to 3 free one to one private coaching sessions. Reach out I'll tell you more. See you next week. Tell your friends to join us.