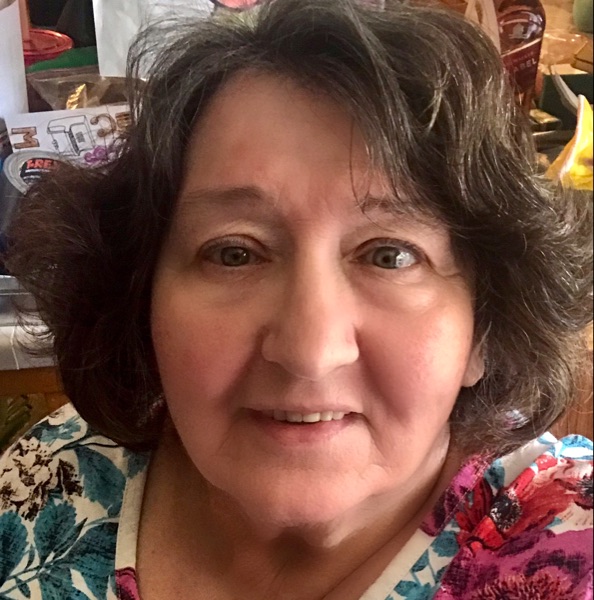 Hi there. So nice to see you. Today's topic will be interesting I think. Jump in and tell us your concerns. I know together we can make it better. Let's get started. Emerging from the pandemic Whatever your feeling on masks and vaccines, as you look around you see more and more people out and about. Perhaps you are one who is back in the swing, perhaps not. Today we are starting a two part series on emerging from the pandemic. Today we will talk about concerns that many have and next week some techniques to cope with issues and anxieties. Older adults have been especially impacted by the coronavirus pandemic, as they are at a higher risk of serious illness if infected and account for 80 percent of all Covid related deaths. Older adults have necessarily limited in-person socialization and as a result it has contributed to an increase in isolation and loneliness. According to the Washington Post, millions of older Americans are struggling with physical, emotional and cognitive challenges following a year of being cooped up inside, stopping usual activities and seeing few, if any, people. They are less fit, feel less able to cope and fear encountering a problem. They are hesitant about resuming activities even though fully vaccinated. They wonder, "What if something happens?" "Maybe I shouldn't do that' "Am I taking a needless chance? Another concern is trying to go back to their regular routine. With so much changed it is likely that a whole new routine has to be established. Worldwide over 4 million people have died and almost 200 million people have contracted the disease. Things are different. Businesses have closed, places of worship have changed their hours, medical providers have new rules about appointments and non patients (like care givers or drivers) in their offices. Fear of what they could encounter keeps them frozen A huge difference is technology has taken a leap and by-passed many seniors. According to an Ericsson Social Research Study conducted in 8 countries around the world 46 % of seniors who use internet the least are most at risk of falling behind even further when new technology is introduced to the market. In addition seniors have more internet worries than others during this unique period in time. This includes things like getting hacked, being victims of online fraud or that fake news online will create unrest in society. According to Ericsson half of the seniors across all countries surveyed feared a lack of mobility. Being mobile means both the ability to walk around in and outside where they live, but also being able to drive a car, manage to take the bus or other vehicles to get to places in or around their location. " Now we see that many of these seniors have already experienced restrictions of mobility. A majority of those seniors who drive a private car, use public transport, ride a bike or moped, take a taxi or even share taxi rides, said they are using these forms of transport much less now compared to before the crisis." These seniors even walk less than before. As many as 4 in 10 said they walk less now, during the crisis. Lastly a great concern is the unknown. Even though they may be vaccinated they are still afraid to be around friends and younger family members. According to a study from the Kaiser Foundation, last May one out of three seniors were worried or felt stress about the pandemic. By July, that number was one out of two. Now with the hospitalizations on the increase again Seniors are wondering what is really safe. Are these concerns you have? Are other things worrying you? Let's talk about concerns and next week let's bring suggestions for solutions.
I'm lost am I in the right room? gwen
Good Morning Gwen. Nice to see you. Yes right room. Sometimes there is a delay between when you write and it shows up for me to respond. Do you have concerns about covid.
Omygoodness I've been off work "an essential worker" for 6 weeks due to surgery..about to go back ..but now my left cheek red and swollen throat hurting ...don't know if allergies or what
So glad to see you. Welcome.
It's scarry for me as I'm 61 and don't know if covid related ..if not still don't feel like going to work bc of feeling bad will go to Dr tho
Very valid concerns. Especially since new symptoms have come out as we have gone along. Seeing DR is good idea
Oh my maxie…. Sounds like a need for a doctor visit?
Maxie, as an essential worker I want to thank you for showing up for the rest of us. What do you do?
Yes, I'm starting all over withbthe covid, staying home, when I do have to get in public I wear my mask. My son will not go and get the covid shot! And I'm scared on that end too. Things are spiking in grocery stores and all over the place.
Wearing mask and taking precautions is very proactive. Do you socialize at all?
I'm honestly not too terribly worried about it. My dh is scrupulous at work to minimize exposure, even though we're both vaccinated. I'm usually house bound and more or less bed riddden so my lifestyle is not all that different.
I just have more people to commiserate with lol
Good that you are vaccinated and take precautions. You are so kind to be a sympathetic ear. We all need one.
I am getting better at asking people if they're vaccinated before I expose myself to them. I was going to stop by someone's house and it both startled me and gave me a "doh!" Moment.
That made no sense. When they asked me if I was vaccinated before letting me stop by. I realized I hadn't been scrupulously doing that with people and it's not smart
I often care for grandchildren, so I am still isolating pretty much. I have asked people and have been told that info is private.
I have been trying to be more active. Has anyone else gotten way out of shape during covid? It's have so little stamina.
I have found a chair Pilates class that is not stressful and is supposed to help with balance and strength. Just started it.
I've also lined up some chair yoga videos on YouTube but... 🤦‍♀️
My granddaughter age 6 told me "all those buts make your butt bigger" where in the world did she get that. But sooooo true.
Looks like our hour has evaporated. Thank you to all who commented either now or during the week. If you are new you can go back and read any of our previous discussions and comment if you want. Please come back next week as we talk about some profile solutions for some of the concerns we talked about today. Tell your friends on Wisdo to join us too. I am a coach here and I will be glad to work one on one if you would like. Also remember if you are here on Wisdo through your insurance they are providing you three free coaching sessions. Let me know if you have questions about that or anything else. I'm here to help. See you next week. Be safe.
Yes and daddy always said plenty of time to worry about it when it happens