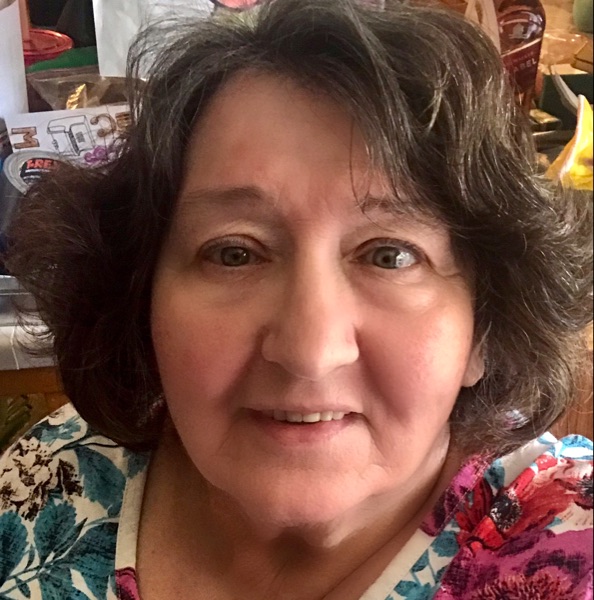 Howdy folks! (That's hello Big Tex style). Glad to see you. Thanks for joining us this week. You are appreciated. Last week we discussed what worry is, if we are ok worriers or chronic worriers. We discussed how to handle worrisome situations. Today let's go a little deeper. You are welcome and encouraged to participate with ideas and comments. Reach out if you have questions or concerns.  Let's get started.  Sometimes worry can seem like a good thing. We think it will keep us motivated, to be on top of things and to make sure that  if this or that doesn't work then there is a plan B or C or even D. It can In fact feel strangely comfortable if you are a chronic worrier.  It's tough to break the worry habit if you believe your worrying serves a positive purpose. The fact is worry and anxiety can bring on many physical problems, lack of sleep, loss off productivity and strained family relations. Once you realize that worrying is the problem not the solution you can regain control of your worries. *Interrupt the worry pattern —Get up and get moving.  Exercise releases endorphins which relieve tension and stress, boost energy, and can enhance your sense of well-being. If you can concentrate on how your body feels as you move and be mindful of how you feel you can interrupt the constant flow of worries running through your head. How does it fell as your feet hit the ground as you walk, run, or dance? Focus on the rhythm of your breathing, —Take a yoga or tai chi class. By focusing your mind on your movements and breathing,  it keeps your attention on the present the now. Clearing your mind can lead to a relaxed state. —Meditation or deep breathing can help change your focus from worrying about the future or dwelling on the past to being in the present. Meditation can be as close as a smart phone Ap.  —Practice progressive muscle relaxation. This focuses your mind on your body instead of your thoughts. By alternately tensing and then releasing different muscle groups in your body, you release muscle tension. As your body relaxes, your mind will follow. *Talk it out —It may seem like a simple solution, but talking face to face with a trusted friend, family member or professional is one of the most effective ways to calm your nervous system and diffuse anxiety. Keeping worries to yourself only causes them to build up until they seem overwhelming. If your fears are unwarranted, verbalizing them can expose them for what they are—needless worries. And if your fears are justified, sharing them with someone else can produce solutions that you may not have thought of alone. —Build a strong support system. Human beings are social creatures. Don't underestimate the benefit of a few people you can trust and count on to be there for you.  —Know who to avoid when you're feeling anxious. Your anxiety-habit may be something you learned when you were growing up. If your mother is a chronic worrier, she is not the best person to call when you're feeling anxious—no matter how close you are. When considering who to turn to, ask yourself whether you tend to feel better or worse after talking to that person about a problem. *Adopt a Mindfulness technique —Mindfulness. This strategy is based on observing your worries and then letting them go, helping you identify where your thinking is causing problems and getting in touch with your emotions The centuries-old practice of mindfulness can help you break free of your worries by bringing your attention back to the present.  —Acknowledge and observe your worries. Don't try to ignore, fight, or control  your worries, simply observe them as if from an outsider's perspective, without reacting or judging. —Let your worries go. When you don't try to control the anxious thoughts that pop up, they pass. Picture  clouds moving across the sky. Engaging your worries gets you stuck. —Stay focused on the present. Pay attention to the way your body feels, the rhythm of your breathing, and the thoughts that drift across your mind. If you find yourself getting stuck on a particular thought, bring your attention back to the present moment. —Repeat daily. Using mindfulness to stay focused on the present is a simple concept, but it takes time and regular practice to reap the benefits. At first, you'll probably find that your mind keeps wandering back to your worries.  We have just scraped the surface of a few ideas to help with worry. They can work if you are dedicated enough. Try not to get frustrated. Each time you draw your focus back to the present, you're reinforcing a new mental habit that will help you break free of the negative worry cycle. How do you handle worries? Can you stop a worry? Can you share techniques? Are there "good" worries?
Seem like worrying is a constant in my life.
You are not alone. Do you want to worry less?
Doing breathing exercises help sometimes, just getting out of the house helps and going to the park to watch nature for a while.
Good job. Changing focus is a great step. Do you have someone you can talk your worries over with?
Good morning all. Worrying seems to take a lot of place In our lives. In the last week I've decided to put myself first and it felt so good. I haven't tried to put my worries on a priority list since I was my priority.
I think you mentioned trying to set a time aside each day to worry. Did you try that yet?
Hello Gwen. You are worrying less?
We can't stop worrying since it's part of life but it's how we cope with them. I don't have any technics to share, I just try to take each obstacle one at a time.
Good Job Roger. If we handle things they can't stack up. What about things the affect you that you can't control? Seems like you are putting you first and doing what you can do something about.
I ran away for the weekend and left a lot stress behind me, and just chilled! Felt so nice.
1/4 of the time, have a Uncle who is going through nasty divorce, so now have a new bag of worms to deal with.
Can you be the red for your uncle without taking in his worry?
Hello Pat. Do any of our techniques seem doable for you? Is there someone you can talk to? Has the witty affected any of your day to day activities?
Was worry less, and told unwanted house guest to make different living arrangements.
Good job Gwen. That's a huge worry gone or hopefully gone.
Do you ever hear yourself say or think. "Now that's just something else I have to worry about!"
I used to hear my mother say that all the time. When I was a young mother I used to say it too. It was like I was taking on worries. If it is learned behavior—can it be unlearned?
Has anyone tried Mindfulness?
My phone is not charging correctly 😒 ni close for now.
As we close out today i want to acknowledge all of you. I am grateful for your joining and participation. One of the techniques was talking about it and we have made a great start. If you are in Wisdo as a part of your insurance you have three complimentary one to one private sessions with any of the coaches here on Wisdo. I am here to help. If anyone has questions or comments or want further info on our discussions or private coaching reach out. Oh we are starting something new. Watch for a video from me talking about up coming topics. See you next week.
Helpful today. Bye for now