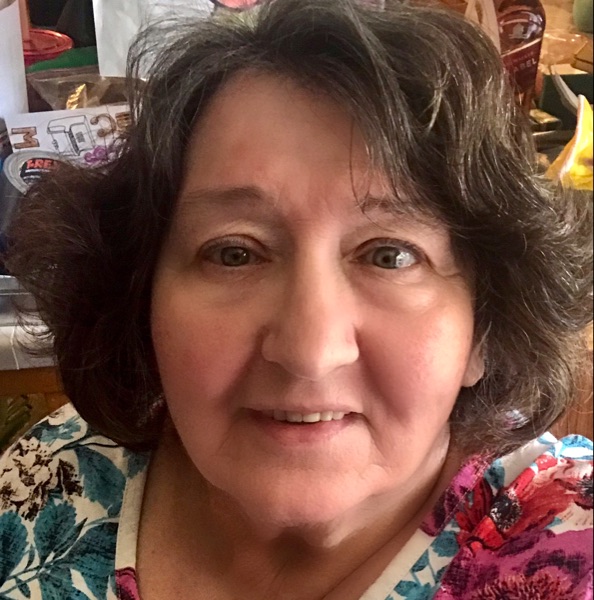 Last week as we started talking about Joy one of our constant contributors to Joyful Retirement, Roger, brought up the the topic of Gratitude and Joy. Today we will explore that deeper and then talk about some joy tips. Let's get started. Joy and gratitude are two topics that have been researched and have recently became hot topics. Gratitude and joy are more than just a state of mind or a gesture. There are science-based theories behind each of these emotional states of being.Researchers in Positive Psychology have found that gratitude and happiness and joy are always strongly correlated. Gratitude moves people to experience more positive emotions, to thoroughly enjoy the good experiences, better their health, face adversity, and develop and maintain relationships of strength, which in turn brings joy. Healthy population studies have found that when participants exhibited a positive affect, like joy, happiness, energy and vigor, life satisfaction, optimism, and a sense of humor – there was a lower mortality rate (Carr, 2011). Happiness can increase our longevity. So we see being grateful can change our lives. Remember a few weeks ago we discussed the attitude, "if you change the way you look at things, the things you look at change." I challenge you the next time you find yourself being negative about something to change the way you look at it. Take that same thing and find something to be grateful for. Then find another and another. To be joyful is to be happy, jubilant and elated. Who doesn't want more of that in their life! Here are 20 small things you can adopt into your everyday life that will do just that…bring you joy! 1. Eat Breakfast Be sure to eat a health breakfast. 2. Smile and Be present Take time to realize what is going on around you. 3. Slow down Pick one thing at a time and do it mindfully. 4. Take Breaks Work for an hour and take a 15-minute break. Move and stretch. This will help your productivity. 5. Write Things Down It will help you remember and be more organized. 6.Listen Start listening to people. You will learn from what is being said, and from who his saying it. 7.Take Action Pick something each day that you want to accomplish, and do it! 8.Small Wins Break down larger goals and projects into small bites and celebrate each step. 9.Be Positive Keep a positive mindset throughout your day. 10.Limit Worry/Anxiety Be present in today! Yesterday is gone and tomorrow hasn't happened. Try box breathing to help with anxiety. 11.Avoid Negativity Limit the amount of time and energy you spend with negative people. 12.Laugh As you avoid negative people, gravitate towards funny ones. Watch a funny show or movie, to get those endorphins pumping. 13.Plan Your Next Day At the end of your day, sit down and write what you want to accomplish the next day. 14.Sleep Make sure you are getting enough sleep, life becomes easier when you get enough rest. So, write down what you will be doing tomorrow, get a good nights sleep, wake up, start adopting these little things into your day and begin to live a happier, more joyfulness life! Do these inspire you? How do you show gratitude? How many of you day thankful for a well cooked meal or a beautiful job well done? Can you see how you being grateful to someone pays double dividends?
Good morning. Thank you for joining. Does this sound like info you can use?
Shelley reading your words reminds me that a kind word or a thank you could be another persons joy
Good morning Mary. Thank you and you are right. How do you feel when someone says thank you?
But then that one person means it and your day is brighter
We have all been cooped up. I think we are all starved for a simple THANKYOU, or hi so good to see you.
Hugs to you Miss Lilly, and Good Monday morning!
I am grateful every Monday for those of you who stop by. Thank you
Oh yes. We celebrated early Father's Day yesterday and I got hugs from both our girls and a son in law and grand kids. Talk about gratitude!
Aw sounds lovely, Shelly.
Avoiding negativity- that is a big one for me. Also-limiting anxiety and worrying about things! limit
Good morning Rebecca. Good to see you , I missed you last week. Yes. It is hard to be joyful around negative people.
I must warn you all I am a terrible speller and spell checker went on strike. How ever i do know of a course in typoneese 101 lolol
All good, Mary haha. We're all fluent in typoneese
I am learning gratitude. It is an hourly process for me.
One thing I tell my life Coach clients is to keep a gratitude journal. Every night write down three things you are grateful for. Then on days when joy is hard to come by grab your journal, it will help remind you.
Rebecca i agree so much. I was told i would worry if i couldn't find something to worry about . Sad but true
My daughter brought my new great grandson over sat. 2 months old and a red head
Rebecca do you find that if you are around negative people you're more negative?
I need to listen more to others and to talk less, I think.
Rebecca can you talk more about listening.
Yes- it is a very useful tool! Keeps us looking out for things to be grateful for- throughout our day!
Sometimes things can be silly joy Long horn cows make me giggle No idea why they just do
Morning Roger.lived your post in here last week
How many of you are showing gratitude to yourself with good self care? Eating well, drinking water taking some me time. Getting enough sleep. It's hard to be joyful if you are hungry or tired.
It took me years but I am finally accepting myself. Self care is extremely important to me. I do everything I can to take care of my inner needs.
Being grateful doesn't mean we need to forget about our past, to me it means to be grateful that we're not where we used to be. Being grateful for what we have will only being some kind of comfort and inner peace.
I dont think many people have had idyllic lives. Some worse than others But when you come out the other side whole. Well you have joy and gratitude
What are your best techniques to bring happiness in your daily lives?
Open your eyes and mind and heart
Joy can be sneaky it hides. But trust me its there
This will sound goofy but I'm learnibg to like water for my health
So important, Mary! A little while back we did a game which reminded everyone to drink more water. It was lovely
I start the day with an inner smile. I do my best to stay away from the worlds darkness and negativity. It's not always easy but all I can do is my best and for me that's enough.
Thank you for that. I am grateful to be reminded my best is good enough.
Do you all think we are getting smarter as we age or maybe we ars finally listening
Do you think it might be the kind of people and information you're surrounded with? I think that's a hug influence for me. We often know things hut perspective can change what it means to us
Sending virtual hugs to all of you. 💛
Virtual hugs back and thaks all of you
Another good session Shelley, you're the best.
Join us next week as we take up mindful listening and a few other mindful ideas. Thank you all for today. Remember send me questions or comments and if you are on Wisdo through your insurance you are provided three free one on one coaching sessions. Take advantage of it. I'm here to help. See you next week. Thank you all.
Thank you, Shelly. This was wonderful. 💛
Negative people are very toxic. Removing them from my life was such a good thing for me. I'm now learning to ignore hurtful words.
I guess I'm no in the loop correctly, it's been a while since I attended a group session, what am I forgetting to login?