Loading...
hello again everyone~ I have just finished a guided meditation session! It was wonderful I truly felt at such peace🙏🏻✨!! I had to imagine a calmness flowing through me and then the power of the earth flowing through me and then I imagined that I was on top of a mountain and was breathing in the calm cool air, it worked so well that I had to pause it and take a few moments as I truly felt like I was there! It was very emotional but I believe that it has helped me so much! I hope everyone has a lovely time today✨
1 Reply
Currently this last week I have been doing a coping with anxiety meditation on head space . I do it before I go to sleep and it's made me fall asleep before it ends .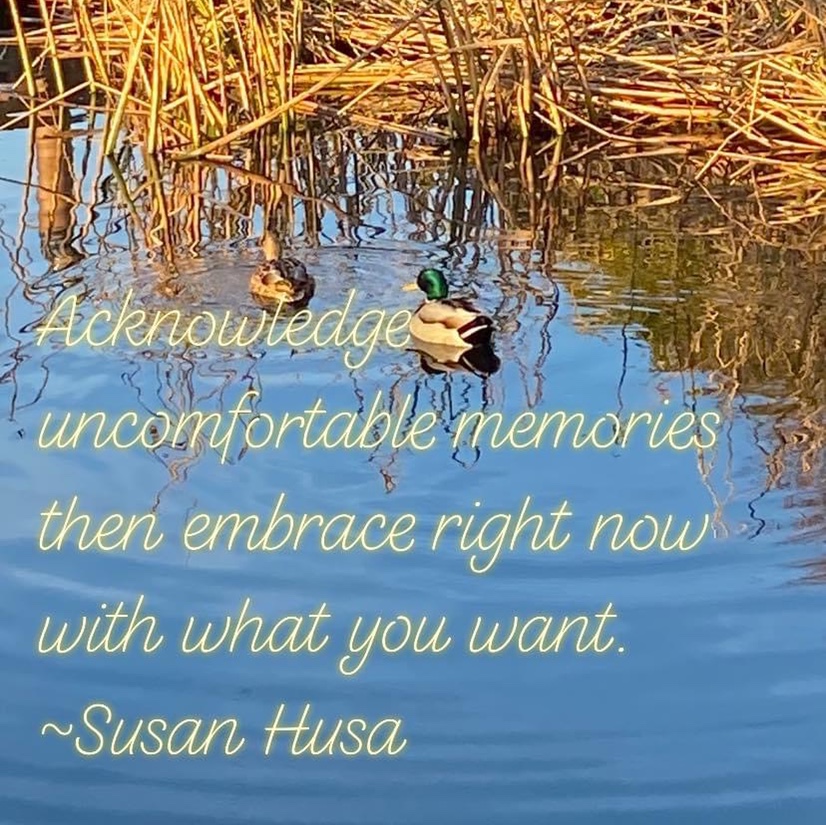 Learning to meditate is great! Learning to self-command in every circumstance that same peace is different. Be aware of that!
As a child you learned behaviors to protect yourself. As an adult you learn how to recognize those behaviors and change them. Why? Notice the "chatter" in your mind. The thoughts that attack you are those to change. Need control? What is that based on? Hyper vigilant? What can you trace that to? As I go through a seven week course on PQ which is short for Positive Intelligence Quotient, I will be sharing snippets of what I am learning with you. Join me Wednesdays at 9:00 am PST in What Now? For your growth and wellness. As an exercise to engage your brain with a command, this coming week, every time you wash your hands focus only on the sounds of the water. When other thoughts come in, simply command your brain to listen to the water. This trains your brain in the same way to focus on what you are working on and diminish the thoughts that produce depression, anxiety and other debilitating progress. You are the beautiful child born to be loved and give love. Start practicing self-control by diminishing the judge/enemy in you that will always be there. Adhere to what you know about love and ditch any false claims that you are anything but that! These my friend are sustainable practices leading first you, then those who are influenced by you and YOUR actions. How can you be an unconditional loving being to self and others?
I try to have a meditation practice but I'm struggling with consistency. I think a big factor is the hubs has the 📺 on all day and I hear it no matter what room I'm in. So the sounds from the TV distract me too much. Then there's the falling asleep...
17 Replies
Hey Everyone. @cait-xo just joined the group. Please join me in welcoming them and introducing yourself here!
If you wanna "trip" out to something without actually "tripping" then this band is pretty darn good. Been listening to them for ages and I dunno why I never shared it here. Once you truly understand the lyrics especially in their other songs it is like F@#$ing trip to another dimension quite literally aha. https://youtu.be/5ClCaPmAA7s
How y'all doing today y'all
In 2019 I went to an amazing rehab in Georgia where meditation was a big part since then I have relapsed and been in a extremely abusive relationship so I'm currently trying to heal and pick up the habit again! There is an app called Insight timer that has helped a lot! I'll crest a group and send the link and we can all meditate together in the mornings or something. Cool?
1 Reply
What are some good guided meditation apps out there? I need to start meditating more often.
12 Replies
I would love to learn meditation. What about mindfulness?
"Growth Is Painful. Change Is Painful. But Nothing Is Painful As Staying Stuck Somewhere You Dont Belong."
"As children of GOD we are not limited to human possibilities"
Hey Everyone. @elizabeth-hernandez-4 just joined the group. Please join me in welcoming them and introducing yourself here!
"Even On Your Worst Day, You Are A Living Miracle." Wishing you all a wonderful day.
Hello Hope Everyone is having a good day
2 Replies
I'm good & I hope U are too. Henry B I don't know how all this works yet but hanging in there.
Hey Everyone. @niclas-wendel just joined the group. Please join me in welcoming them and introducing yourself here! Hi I'm sherry welcome
Hey Everyone. @tina-ned just joined the group. Please join me in welcoming them and introducing yourself here!
⭐️✨PMA ✨⭐️ What would be the best tips for someone trying to get back into meditation? I'm asking for my girlfriends sake so any other thoughts than my own would be very much appreciated 💙
6 Replies
How many times a day do you all meditate ? Currently I just do it at night before bedtime to help with my sleeping.
2 Replies
Hey Everyone. @empty-memories just joined the here!8 Welcome Empty --Memories If U want to text Me please do .
Soft music, sounds of running water ,streaming, rain,
"Meditation is not a matter of trying to stop thinking or make your mind go blank but rather to realize when your attention is wandering and to simply let go of the thoughts and begin again. It is a way of changing our relationship to our thoughts, so we're not so consumed by them, with no sense of space. Having a newly spacious relationship to our thoughts brings both peace and freedom." ~ Sharon Salzberg 💜
Does anyone know a place or website where I could go to so I can be guided on the right path to meditation? I really want to begin this journey but I have no idea how to start.
10 Replies
I have heard that meditation works well with relaxation at night or in the morning. Does anyone have any tips
4 Replies
Join me in welcoming Renee to show your support. Reply and say hi 😊
When is it good to start meditating? In the morning? At night? Or in the evening?
8 Replies
Join me in welcoming K to show your support. Reply and say hi 😊
Join me in welcoming Introvert to show your support. Reply and say hi 😊
Join me in welcoming G to show your support. Reply and say hi 😊
2 Replies