I wanna grow dhudheh (boob) but needing support
Goodnight everyone. Before you lay your head down tonight just know how amazing and worth it you are to this world 💕💕
I feel so dysphoric when cis straight men hit on me because it means they see me as a woman and I'm not a woman 😭💔
Are you looking for a good night sleep ? Join us in the Improving Sleep Community for Dr Gills Super Sleeper Challenge. There is a No cost off line course that is full of great ideas and helpful hints For more information and the link to register come over to the Improving Sleep community. ' See you there Miss Lilly.
Hi everybody. Great to meet you all 🙌
Hi Noah. Welcome to the Wisdo family. You are going make friends and get support for the things that are bringing you down. Sending hugs Lilly
Sometimes it's hard for me not to think of my transness as some kind of tragic thing. So many people live happy lives living with bodies that match their soul inside, but I was born with a male body and a female soul almost like some kind of cosmic joke on me. It's really painful, I cry for the 18 years spent living as a boy. Now I am almost 22 and have been living as me for several years. Still, the pain of that past still haunts me.
Hi everyone! My name is Luke, and I'm a gay writer/arts critic/artist from Dallas, TX. Anyway, I'm in a tricky situation rn! So I always knew deep down by 2nd grade that I'm into guys and only guys, but I tried to convince myself otherwise for ages to pass as straight and be normal and prove all the bullies wrong. I was afraid & ashamed of being homosexual ughhhhh. But in late 2017, I fell in love for the first time, but then I had to move away from him before I could do anything about it. I was isolated for a few years after that to deal with serious mental and physical health issues, but in 2020 I got my first boyfriend. Tbh, I wasn't ready for it. I wasn't stable (still am not at times, but it's a whole lot better and def enough for a healthy relationship now), and tbh I wanted to casually date & hook up with my fair share of men bc I wanted to make up for so much lost time & have fun in college & experience what some of my other gay friends talked about so fondly. Little did I know that I'd just started dating my soulmate & love of my life. He was literally EVERYTHING I'd wanted and infinitely more: my genuine soulmate. I was also so so so truly attracted to everything about him too, and I'd never been satisfied like this with my life. But then he came out as a trans woman about 6 months in-ish. I couldn't support trans rights more and was so so proud of him and ready to be loving & supportive & all, and I'd been longing for more trans people in my life. The only problem was that I'm strictly into men (and ONLY men). It was fine for the next 6 months bc he still looked like a boy—just got even more feminine—and that was fine bc I've always been super into feminine guys. Ofc I ALWAYS honored her choice of pronouns, her new name, and everything else, but subconsciously just still thought of her deep down as a feminine gay to make it work with my sexuality—and when physically interacting with her (kissing, sex, etc.) I'd think of what she looked like when she was my boyfriend. But now that time continues to pass, it gets harder & harder, and idk what to do. In theory I'd break up with her bc we're not sexually compatible, which is what has been recommended to me on this app so far and by friends and so on. But I still am truly in love with this person, I don't know if I could feel this way about anyone else, and I feel like I want to spend my whole life with her. And if that means less satisfying sexual interactions, I'm okay with it bc our relationship is priceless and the support and love and care and understanding she gives me (as well as I give to her) is unlike anything else I ever have or ever will experience, at least I believe right now. But as the surgeries she plans to get are on the horizon, it just makes me a bit scared, and idk what exactly to do. All I know is to think about it hard, talk to others, and be sure before I commit to a decision or do anything that could hurt her or make her feel invalidated. I still identify as gay when people ask but am willing to say that I'm bi or pan (even if she's the only non-male I'm into and maybe bc I knew & saw her before her transition so much) if it would make her and our relationship more comfortable. Compromises are part of relationships, and I can't imagine my life without her. Just want to get married to her but I also don't want to grow sexually frustrated and subtly take it out on her. I also feel like I can't fully explore myself around her as someone who grew up in denial of my sexuality and who thus tried to stick to heteronormative things even though I wanted to wear makeup and do drag and go shopping with girlies and all bc she (being strictly into men too) likes my more masculine side, which I think isn't truly a real depiction of myself though I do have some aspects that aren't necessarily masculine but are also not "feminine" in that I play sports/video games and all. Still a makeup queen and strong feminine presence at others times too! Any tips? I've shared some of this here but I wanted to go in depth just to say it once & for all. Thank u so much y'all! Stay strong, stay queer, stay proud!!! 🏳️‍🌈✨💕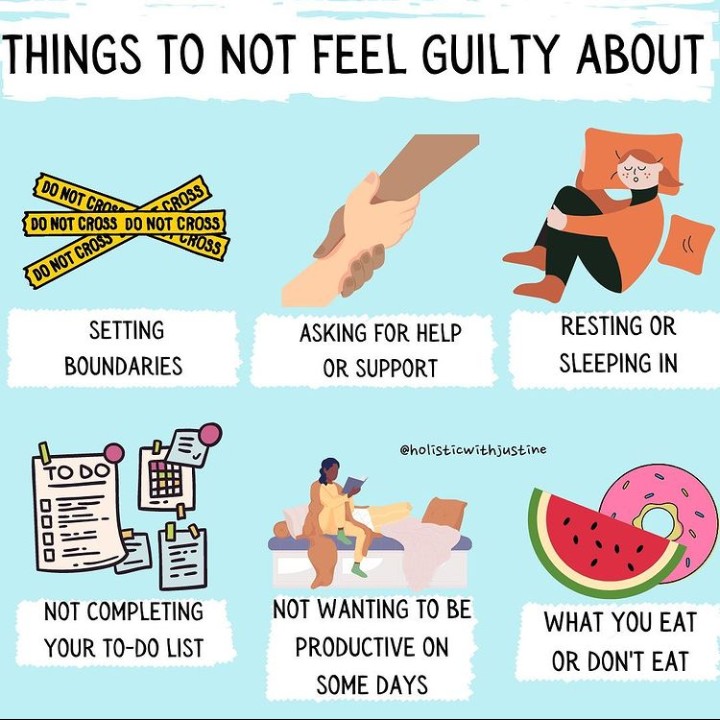 Who's everyone's favorite queer artists/songs? ✌🏼🎶 🏳️‍🌈
Hey guys - I'm new here & look forward to getting to know you all🥳. I'm having a really hard time understanding all my disorders and it's affecting me and my relationship. :( I feel so alone I want to end it all just not coping. My family doesn't want to know me at all and disowned me from when I first came out and the person I'm with now tells me that I don't react well because of the voices in my head mean my bpd , ocpd and complex ptsd . I told her some of the bad things that have happened and she keeps telling me I need help so I guess I'm reaching out to support groups 🥹🥹
New here 👋 I'm gay and depressed, wbu?
Hey folks! How are y'all doing? I, personally, am in a dilemma. There are these YouTubers whose videos I enjoy. However, they've never spoken in support of the LGBTQIA+ community. As far as I'm aware, they've never made outright hateful comments about the community either. However, I couldn't stop thinking about it so I checked on the internet to see where they stood. Now according to some second party, they're not supportive of LGBTQIA+ rights. This may or may not be true, but I'll never know that unless they say something. If it's true, I don't feel right about continuing to watch them. And if it's not, I don't really like the fact that they are silent about it. But I do enjoy their content.
I want dhudheh on my body
Has anyone finished the series heart stopper on Netflix? It's SO good
At this point I think my life is a freaking joke fr. I came out to my mum months ago and she doesn't believe I'm gay. Not only she keeps teasing me about guys and making mean jokes about me being the only person who's single in my family but also insists about pairing me up with some random guys. Which part of I LIKE GIRLS she didn't got I don't really know and second of all ffs I'm single because I didn't find a gf yet not because I wanna be single or because I can't approach or seduce a guy. This is unbelievable my life is unbelievable I'm just here laughing about it and about my mum bulling me because I don't really know what to do with it aside thinking about it as a mean joke from the universe. And I'm sorry if me being lesbian it's such a disappointment for her I'm so tired of people thinking my worth is only worth it because I have someone by my side. I'm someone. And yes being single sucks ass but I'd rather being it than being in a relationship with a boy. I'm so tired of hating myself for everything and not being proud in who I am, and I'm sorry if she can't accept my sexuality I can't do it either but I'm trying. This is still unbelievable tho.
You know what group. Its hug time. Take a hug and pass them on. Hugs from me Lilly
Did anyone watch the Kentucky Derby??? What a great race. Blew everyone away
Hi everyone just a reminder that tomorrow Friday is our Trivia fun Evening. Starting at 4PM eastern and 3PM central time. Ayla will lead us into the funniest trivia of a WISDO kind. Every one is welcome just click on the link below and join us.
https://us02web.zoom.us/j/9837306043
💗Self-Care Quotes💗 "Lighten up on yourself. No one is perfect. Gently accept your humanness." –Deborah Day "The only person who can pull me down is myself, and I'm not going to let myself pull me down anymore." – C. JoyBell "Of all the judgments we pass in life, none is more important than the judgment we pass on ourselves." – Nathaniel Branden "Self-care is how you take your power back." – Lalah Delia
I just want to hello to everyone and I hope your weekend is going well:) mine is great. I am finally coming to terms that I am bisexual but I also like feminine masculine representation in both sexes so maybe it's interchangeable I'm still figuring out an label but I don't like labels lol all I know is I've been attracted to females since elementary and I'm now I'm my 30's and being true to myself idk if I'm ready to come out yet especially since I come from a strict background and my parents are religious
it's hard caring about someone and yet you've done them bad .. i hate myself for hurting her . no everyone i didn't cheat . i just wasn't in a good headspace and that made me hurt her .. i want to fight for her , but would that be the right thing to do ? i still very much love her ..