44 - suffered sexual child abuse...raped 3 times by "friends " as adult... sex worker as I lost my job due to the previous...single 18 years ... lonely ... possibly adhd - help.
My xboy friend abuse me 19 years. He hit my head with laptop. For head injury I have epilepsy. He also rape me . If I refuse to do sex he was cut my body with sharp blade . I have so many cutting mark in my body . He isolated me from family. He took my passports. He use tell if tell to police he will kill my mom. I don't have father. I don't have siblings. My is my best friend. When he smashed my head with laptop. I go to GP my GP reported to police and police rescue me at 2014 . I moved up . Now I am psychologist and software developer. I did two graduation together when I was 17 years old. I am happy now . I give positive speech to people, teach coding and volunteering NHS mental health . I am very happy always
I keep missing your sessions. So disappointing
I been in very toxic relationship both physical and emotional. Have PTSD from mining accident.
Sexual abuse from my ex and emotional abuse.
Hello what do we do here?
My mother is very controlling. I believe her to be narcissistic and potentially psychopathic. My ex-hubby is the exact same way. I had to get away from them both in order to claim my life. It's been a very lonely, nearly 6 year journey of trying to do just that. I've come a long way, but I still feel so lonely and incomplete! (Joining me on this journey are my 4 kids, one of whom is intellectual disabled and severely autistic. We all have PTSD/C from my ex and me from my mother as well.). I am educated, which got me my current job, but it isn't enough. I have a more advanced education than the guy I work for. I need to make a job change that better uses my education; but first, I need to get the license that goes with my degree. The degree I have is a law degree, but I didn't pass the bar exam the first time around. I am studying for the bar again with the goal of taking it this summer - 23 years after I took it the first time. It is a bit intimidating. The reason I didn't pass it the first time was because my mom and my ex were fighting over my wedding with me caught in the middle! It caused more anxiety on top of the anxiety I had being involved with narcissists. At the time, I had no idea what I was dealing with. I didn't realize that my struggles with anxiety, depression, and OCD weren't about me (at my core, I am a happy, kind person). It was all trauma responses to my mother's narcissism, extreme anger, need to control, and manipulation. I do therapy/self-therapy, but the loneliness, PTSD/C symptoms, and heartbreak are really getting to me. Well, this is me. Hello, everyone!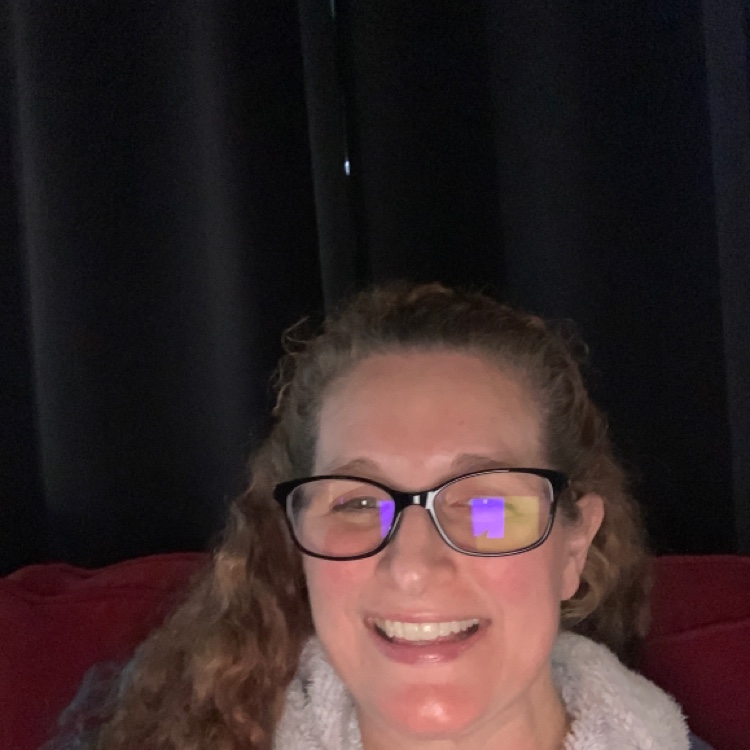 Me…first thing in the morning!!