Everyone gets overwhelmed and stressed out at times. Some stress is beneficial, but extreme stress can have adverse health consequences that affect many of the bodily systems. Join us at Joyful Retirement Monday 9 am central as we learn and discuss some ways to manage stress. Everyone is invited and welcome.
Friends can help you celebrate good times and provide support during bad times. Friends prevent loneliness and give you a chance to offer needed companionship, too. Join us Monday at 9 am central time in joyful Retirement as we talk about making and keeping friends.
Do you celebrate your successes? It's very easy for us to put ourselves down for small mistakes and failures. What about our small wins successes? Although we easily feel negative about failing, we almost never celebrate our successes, and this is where the magic lies. Join us at Joyful Retirement as we talk about the importance of celebrating our successes. Bring your success stories. Everyone welcome. You
Joyful Retirement 9am central Monday
Shelley D your program is always uplifting
Setting goals helps trigger new behaviors, helps guides your focus and helps you sustain that momentum in life. Goals also help align your focus and promote a sense of self-mastery. ... Setting goals not only motivates us, but can also improve our mental health and our level of personal and professional success. Join us 9am central Monday at Joyful Retirement as we talk about how to find and set a goal that you can follow.
Hi ,I'm Betty and I'm new.
Setting goals gives us a destination, a path to accomplish things. In order to avoid roadblocks and achieve our goals, we need to set up routines and stick to them. People are creatures of habit, and routines offer a way to promote health and wellness through structure and organization. Having a routine can improve success in meeting our goals and greatly improve your physical and mental health. Join us at Joyful Retirement on Monday morning at 9am central time as we talk about establishing routines.
Wishing you all an awesome good night sleep and may you wake up tomorrow morning feeling refreshed. For those who are waking up, I wish you an awesome day. May you all find your inner strength and inner love because you my friends, are so fucking beautiful, worthy, enough and cared for. Hugs The MoC A friend who cares.
Hi everybody! I'm new to this group. Don't be shy about saying hi
also new in the group howdy to everyone
Welcome to our new members ☺️ feel free to reach out and ask any questions you may have about the app or if you just want to chat 💜
Hello you guys I'm.quay feel free to hmu
Hi new friends my name is Leah and I love meeting new people and building community.
Hey, I'm new here but somewhat careful about opening up. DM me if you can offer me some advice?
Hi everybody! I'm new to this group. Don't be shy about saying hi
Hi everybody! I'm new to this group. Don't be shy about saying hi
Hi Lisa and welcome it's a pleasure to greet you here and welcome you to our precious wisdonian family we're all here for each other my friend , happy weekend to you and family i hope you've got something very nice planned for your day and weekend stay safe okay ....✌😊💪👍
Hi new to this group,Connie
Hi everybody! I'm new to this group. Don't be shy about saying hi
Trying not to be shy just to say hi . HI LISA ! Rw
We all carry emotional baggage. It is different for all of us. It doesn't matter if you have five big duffle bags of anger, hurt, bitterness, and pain or a clutch of regret and remorse there is a point when this baggage becomes too much, and we realize it is a devastating impact on our relationships. Join us at Joyful Retirement on Monday at 9 am central time as we discuss ways to jettison some baggage.
Forgiveness is essential to getting rid of emotional baggage. Not forgiving and carrying around anger is like hauling around an extra bag all day, carrying stuff that is weighing us down and slowing us on our journey. When we forgive, we let go of the emotional baggage that can keep us back. Forgiveness frees our hearts and minds, and lets us live in peace. Join us at Joyful Retirement on Monday at 9am central as we talk about forgiveness.
Hello everybody! Join us for this amazing session hosted by Dr Gill at 2 PM EST on Post traumatic growth. Come and learn with us and meet new friends! Everyone is welcome. Here is the link to join
https://us02web.zoom.us/j/83714542039
💜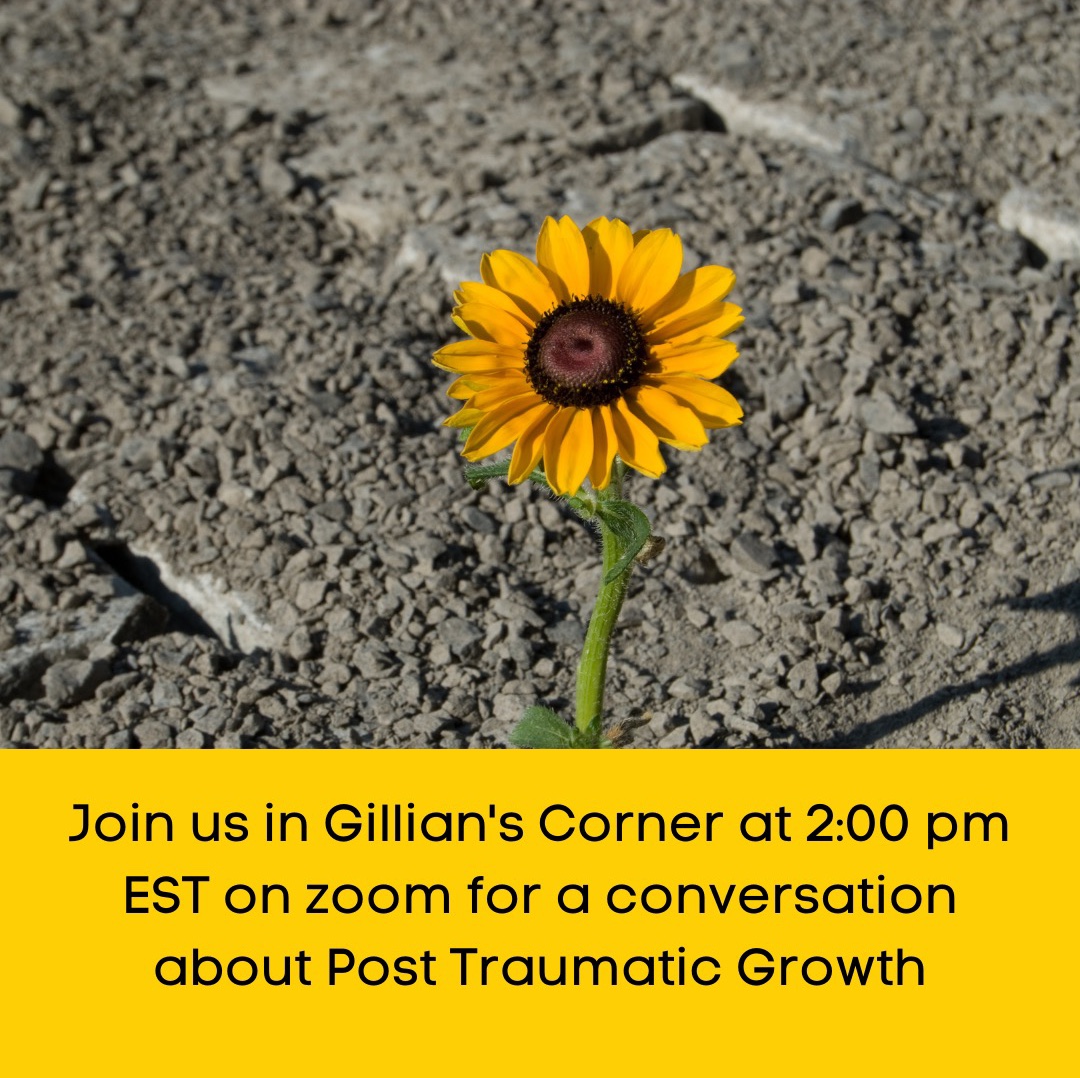 Join the FUNTERVENTION tomorrow at 10:00 am EST. Just click the zoom link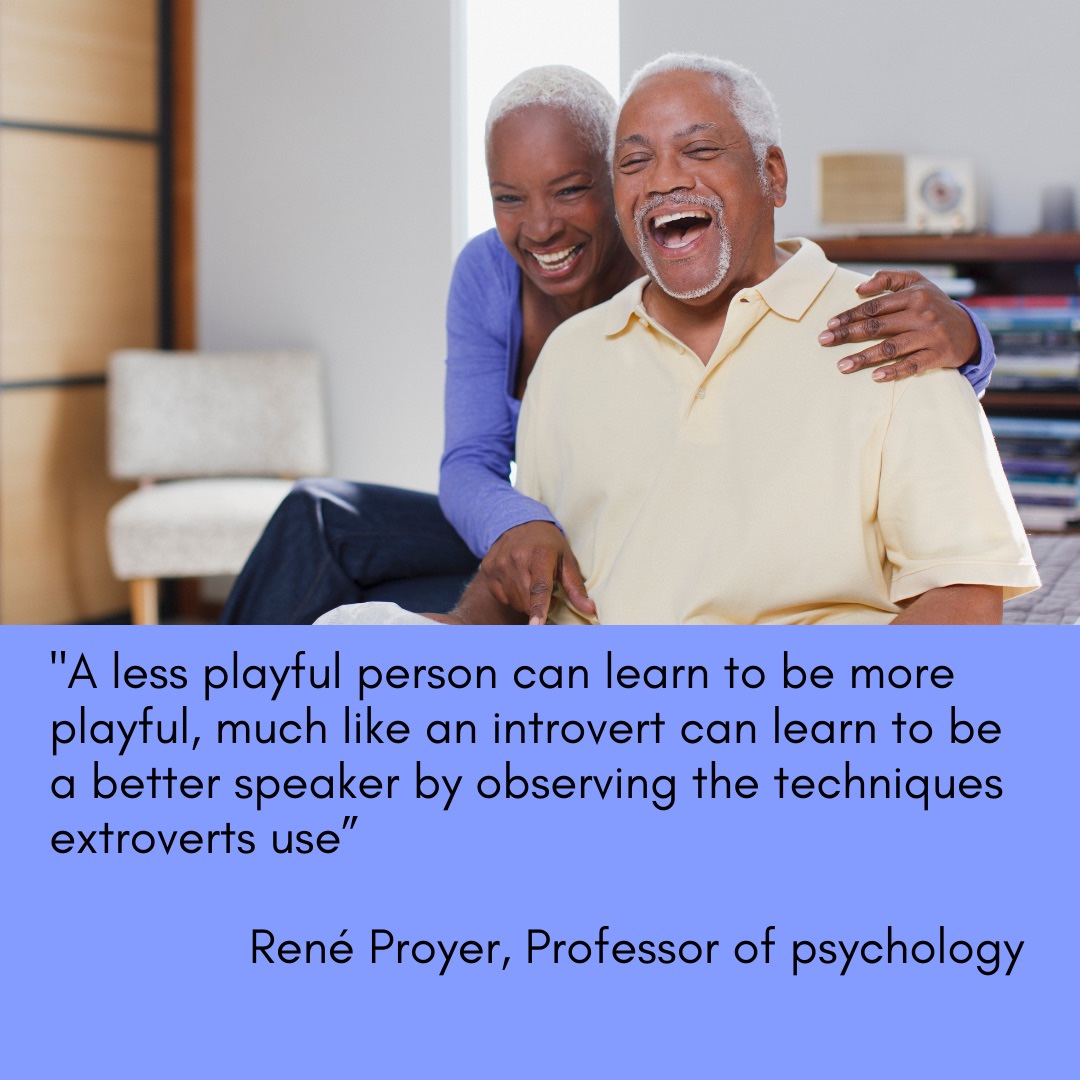 Communication problems between people is universal. As a life coach communication is one of the skills I am often asked to help with. Effective communication does not just happen. Anybody can talk, not everybody can communicate effectively. The purpose of communication is to relay information from one person to another in a way that the sender and receiver understand the message. Join us at Joyful Retirement Monday morning at 9am central time as we talk about communication barriers. (From home page go to communities, click on Joyful Retirement, Enter group)