Loading...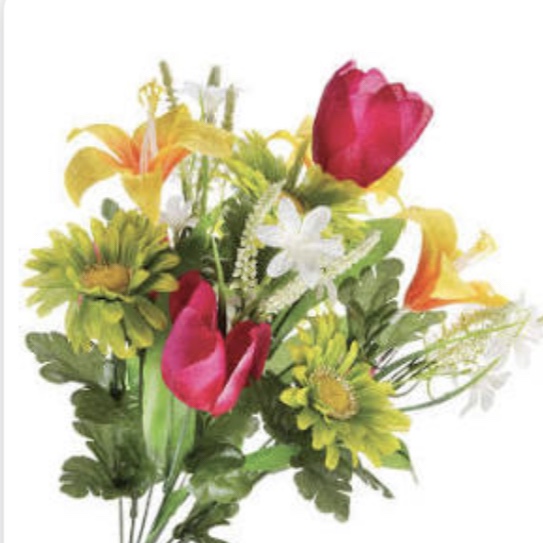 Hello, Wisdonians! I hope you will pop in on my group at 4 PM New York Daylight Savings Time today, Friday, March 19th. It is called Widows/Widowers Rebuilding for now though still waiting for Wisdo to change the name. However, anyone who has lost a loved one is welcome to attend and join discussions. It's no fun to do these groups alone so let's have some company and participation please. Today I will share some reflection questions to help you with your grief and some other things to help you in managing and rebuilding life. Also the discussion is open to things you would like to discuss. Almost nothing is off limits as long as we are kind, respectful and open to other opinions and ways of viewing things. Will I see you there?
Hello Everyone: My Friday Group Session at 4 PM Eastern Daylight Savings Time (N.Y. Time) is for those who are widows, widowers or have lost a partner, but others who are interested or have lost a loved one, are always welcomed. Please come to the session on Friday, March 26th if you are free. It will be a texting chat session this week again. I generally have a planned topic or two, but you may also bring issues or questions to the table and we can discuss what is on your hearts and minds. This week my plan is to discuss: HOW CAN COACHING HELP ME THROUGH AND BEYOND MY GRIEF? WHAT IS IT? and also: Discussion--THE BEST VERSION OF MYSELF IS YET TO COME.. Do you believe that statement? Is it possible for you even after you have lost your dear spouse, partner or close loved one? I believe it is probably not, IF you have convinced yourself it isn't possible. Let's talk about that! What else? Well, that depends on what you bring to the table. You make these sessions dynamic. We coaches love to have you attend our sessions, rather than talking to ourselves for an hour or more. Come prepared to chat, to meet each other, or at least to say hi and let us know you're there, if you're shy. You are a valuable part of my community. I see that there are a large number of people who are part of this community, but I would love to meet you in my live sessions. If you are not free at that time, please pop in any time, read what's there and leave some comments. Here's a link directly to my Friday 4 PM group. https://wisdo.com/communities/widowsers-rebuild-lives See you soon! Regards, Coach Iris
Is retirement a blessing or a curse? You might be surprised. Join us at 9 central time on Monday in Joyful Retirement as we talk about how to reach out and how being more social can improve your health.
My live session starts soon!
Loneliness/Dating and Other Issues After Death of Spouse or Partner-Friday, April 2nd, 4 PM New York Time (DST) A chat group tomorrow-not Zoom This is a group for widows and widowers but others are also welcome if they come with an open mind and not with a lot of pre-judgments. If you have lost someone else close to you, we can support you and be understanding, though  most often the issues are not exactly the same as when you have lost your spouse or life partner. You are still welcome to pop in. 
Sometimes it's hard to tell if retirement is a reward for a lifetime of hard work or a punishment. Terri Guillemets Join us at Joyful Retirement on Monday at 9 am central time as we discuss what to do to fill those retirement hours.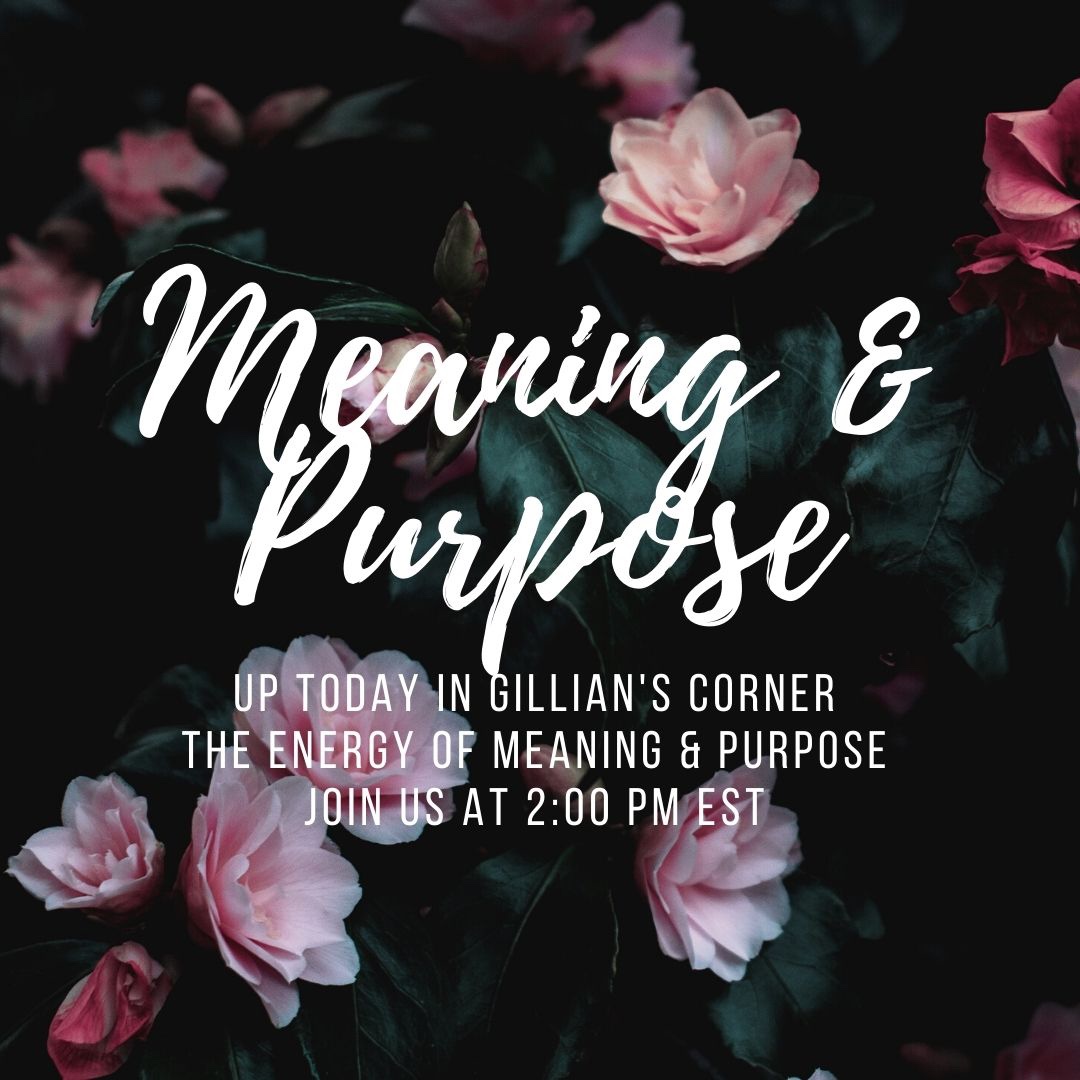 What does meaning and purpose have to do with a healthy retirement ?!!! Everything !
Giving more of yourself than you want to ? No time to enjoy your retirement? Boundaries are essential to healthy relationships and, really, a healthy life. Setting and sustaining boundaries is a skill. Join us at 9am central in Joyful Retirement as we begin a three week discussion into boundaries. This week setting boundaries with your retirement partner and your children. Next week family and friends and week three boundaries with grown children who have not left home or who have moved back in.
Ahh- retirement ! That amazing milestone event that you have been looking forward to for soo long. But sometimes new situations, hobbies and activities have you feeling insecure about your identity and who you are without your job title ! Learn how to manage these moments by drawing in your presence. Up today in Gillian's corner at 2:00 pm EST is the power of body language. https://us02web.zoom.us/j/83714542039.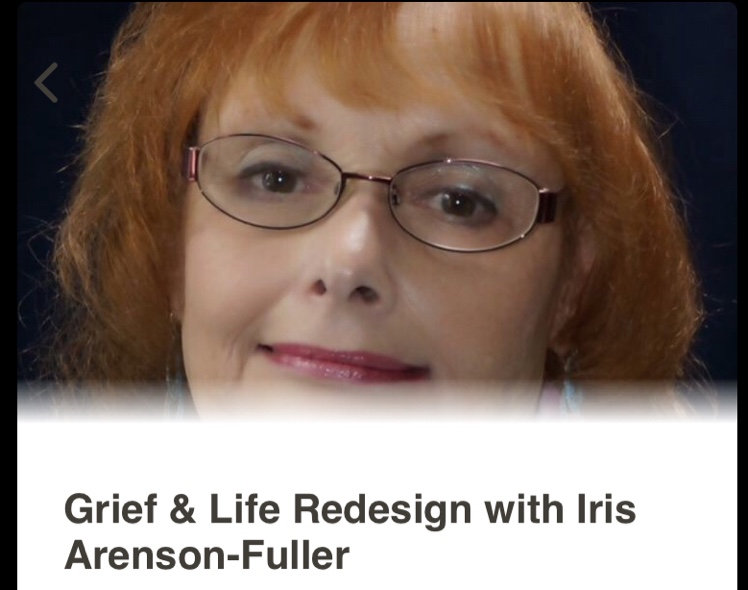 It's hard to maintain healthy habits when going through early grief, but it's important to try. Come join my group on Fridays at 4 Eastern Time ( New York Time). Note the new group name and please read the revised group description.
"Love yourself enough to set boundaries. Your time and energy are precious. You get to decide how you use it. You teach people how to treat you by deciding what you will and won't accept and what you choose to do or not do." Anna Taylor Hope you can join us as we continue our discussion about boundaries on Joyful Retirement Monday 9 am central time. We will be talking about boundaries with friends and organizations you are a part of.
"A smooth sea never made a skilled sailor." Franklin D. Roosevelt Join me at Joyful Retirement on Monday at 9am central as we find out how this quote can help us with boundaries with adult children
Hope you have a blessed day
Join me in my live session today at 7pm Eastern/4pm Pacific to address any retirement concerns you may have.
"If you don't like something, change it. If you can't change it, change the way you think about it." — Mary Engelbreit. Join me at my coaching session "Joyful Retirement" on Monday at 9 am central time to talk about how to change our perspective and change our life. Everyone is welcome.
Hi all. I hope you will join me tomorrow ( Tuesday) morning at 9 am Eastern time for my " Perspectives" group. We will talk about the power of " positive self talk." Be your own best cheerleader!
If your sky was once full or clouds or storms, are you taking the time each day to appreciate the lovely, clear sunset sky that is above you, and to be grateful for this moment.? I I say a prayer of thanks each day for having been allowed to reach this moment. There were many times when I wasn't sure I would get through a lot of past moments. What about you? Let's talk! Are you going through those dark times, due to grief and loss? Join us today at 4 PM Eastern Time (NY Time) in my group, Grief & Life Redesign. www.visionpoweredcoaching.com Stop by and say hello! Iris Arenson-Fuller, PCC, CPC ( Certified, Credentialed Coach Life and Loss Transformation/Life Reinvention Specialist & Writer/Poet (Specializing in loss, grief and tough life transitions, whether personal, family, relationship or business)
11 Replies
A recent study identified the top 10 things seniors over 55 worry about most. The number one fear is loss of independence followed closely by loneliness. Join us at joyful Retirement 9 am central time on Monday as we talk about these concerns and what we can do. Bring your own concerns and ideas. Everyone welcome.
2 Replies
Visit me during my live session today at the top of the hour -- Dr. Retirement!!
Worrying/anxiety is about the anticipation of an event. Your brain starts asking "what if" too many times, and comes up with a lot of answers it doesn't like. Even if you think you have a solution, you can't be sure it will work because your crystal ball is on the fritz. So anxiety is often problem solving — but without the solving. Join us at 9 am central time at Joyful Retirement as we discuss ways to stop worrying. Everyone is invited and your participation will be welcome.
I love retirement. This is when you become independent. No boss or policy telling you what to do. No reacting, unless you want to. Depending on your situation, you might have less resources, but you can do what you want, when you want, with what you have.
3 Replies
For many, worrying is often a way to try to predict what the future has in store-a way to prevent surprises and control the outcome. The problem is, it doesn't work. It's not possible to predict all the things that can go wrong and trying to does not make the future more predictable. Join us as we talk about some ways to control worrying and put the power to handle life's problems back in your hands. Everyone is welcome at Joyful Retirement on Monday 9 am central.
"The Joy we feel has little to do with the circumstances of our lives and everything to do with the focus of our lives." —Russell M Nelson Join us at Joyful Retirement on Monday 9 am central time as we discuss how to lead a more joyful life. Bring your ideas and comments. All are welcome.
"Be thankful for what you have; you'll end up having more. If you concentrate on what you don't have, you will never, ever have enough."
 – Oprah Winfrey There is a direct link between gratitude and joy. Expressing gratitude brings about happiness and joy for the one giving thanks. The more someone is thankful or feels gratitude, the less there is time or room for negative thoughts. Join us in Joyful Retirement at 9 am central time Monday as we continue our discussion about Joy. Bring your ideas and questions. All are welcome.
2 Replies
Active Listening Given all the listening that we do, you would think we'd be good at it! In fact, most of us are not, and research suggests that we only remember between 25 percent and 50 percent of what we hear. Join us at Joyful retirement on Monday at 9 am central time as we discuss the importance of active mindful listening and some steps to help us get there.
My live session is coming up! Today's topic is setting boundaries.
A man who has committed a mistake and doesn't correct it, is committing another mistake. Confucius I make mistakes everyday. I believed "one size fits all" (big mistake). I didn't believe "bet ya can't eat just one" (big mistake). I sent an email meant for one person to "send all" (big mistake). So mistakes happen, but what do you do after you make a mistake? How do you recover? Join us Monday at 9 am central at Joyful Retirement as we talk about the next step.
Hello healthy retirement community!please mark your calendars for tomorrow event and join the brain booster challenge. We will be unlocking the secrets to aging well!
Join me in giving a warm welcome to the new members that joined our community! 💫
2 Replies
Finish each day and be done with it. You have done what you could; some blunders and absurdities have crept in; forget them as soon as you can. Tomorrow is a new day; you shall begin it serenely and with too high a spirit to be encumbered with your old nonsense." Ralph Waldo Emerson Join Us at Joyful Retirement on Monday at 9 am central as we talk about letting go of past mistakes so we can move on.
A healthy retirement demands that we also think about how to keep our brains healthy, vital and sharp! Join us today at 2:00 PM EST on zoom for the second week of our brain booster challenge.
Daily affirmation: ✨I'm allowed to say no to others and yes to myself ✨ Have a great day everyone! 😊
Foods linked to weight gain and disease risk and healthy alternatives - visit Tiffany at finding Fitness forever 4:00 p.m. EST today did join the discussion.
Looking for something that can improve the quality of your relationships? Enhance the sense of meaning we have in our lives or quiet a racing mind? Perhaps you are needing to reduce the symptoms of hypertension or reduce stress and anxiety. A recent study showed that this might even slow down the progression of Alzheimer's. Join us Monday at 9 am central at Joyful Retirement for an introduction to mindfulness. All are welcome and encouraged to participate if you want to.
Strategies - join my coaching session today at 4pm EST at Finding Fitness Forever.
Goal Setting Strategies - join my coaching session today at 4pm EST at Finding Fitness Forever.
Millions of older Americans are struggling with physical, emotional and cognitive challenges following a year of being cooped up inside. Join us at Joyful Retirement on Monday at 9AM central as we discuss problems of emerging from the pandemic.
Hello healthy retirement peops! Part of retirement is all about keeping your brain vital, sharp and happy 😃! Join us today at 2:00 pm on zoom and discover the 5th brain booster challenge.