Loading...
Hey Everyone. @madline-cannady just joined the group. Please join me in welcoming them and introducing yourself here! Welcome Maddy! I'm from Seattle.
I joined this community to find some support. Can I share my story with you?
23 Replies
This is Coach Iris, Life & Loss Transformation/Life Reinvention Coach, on Friday morning, Feb 5th. I am live in my group right now for just a couple of minutes. I just wanted to give people a heads up that I may not be able to make my group live this afternoon at 4 PM Eastern Time. Something has come up and I am not sure I will be free. Here's what I suggest... if you were hoping to attend my group currently known as Widows/Widowers Rebuilding, ( Waiting for techs to do a name change) please stop in anyway. I may be there. If not, come post your personal challenges anyway. That way I will know what you want to talk about and what you need help with in the aftermath of loss of your spouse or partner, or someone else close to you. Remember though, that my hope is to help you not just with the challenges of loss and grief, but to shore you up and support you as you figure out how to navigate rebuilding your life and finding things to feel good about in spite of your terrible loss! ❤️❤️
Hey Everyone. @shanell-white just joined the group. Please join me in welcoming them and introducing yourself here!
What are some worries you have about your physical health? What are some things that frustrate you that you are currently working through?
Good morning fellow Wisdo'ers I hope you all have great days & if anyone wants to talk, I'm back on after work at 16:30! 😃 ❤️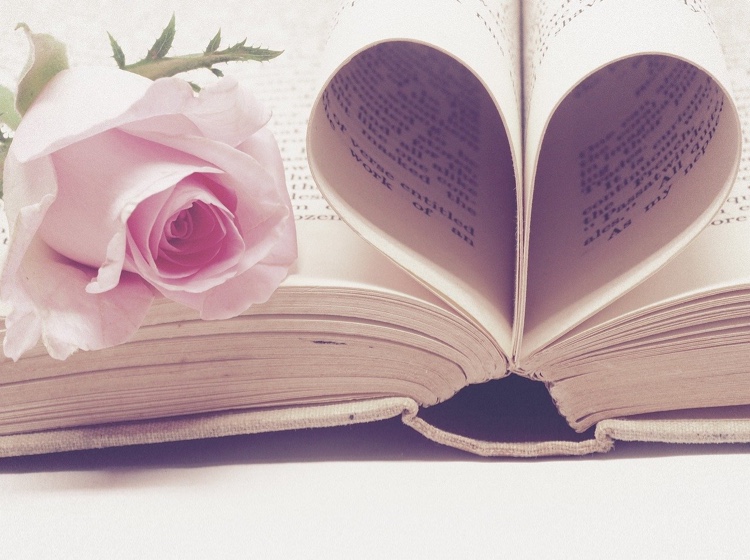 On Friday at 4, Feb 12th, we are going to have a Helping Hearts pre-Valentine's Day session in my group. This is for those who have lost a spouse or partner or other dear loved one. Not everybody celebrates Valentine's Day, but for those who do, or have in the past, this can be a very difficult and poignant day. So today I would like to invite you to come share some favorite, loving memories of your dear one. Was there a special way you celebrated Valentine's Day? What are some of your other fond and happy memories. Yes, it is possible you will cry, but tears are not necessarily bad. They provide release and help us express and let out feelings that might otherwise seethe internally and boil over in a difficult way. Sharing good memories is also a way of honoring your departed and celebrating your love. Death does not end love. Come share and celebrate with me /us.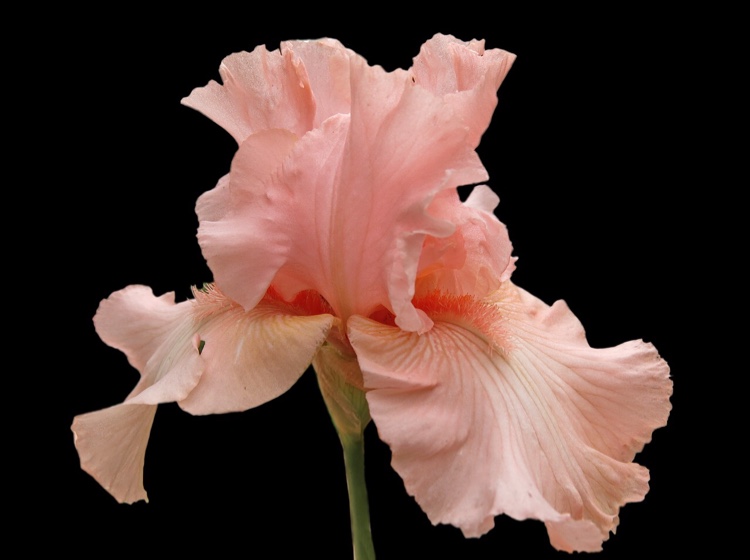 Are you holding on to anger after the death of your spouse, partner or another loved one? Anger at the departed? Anger at the world? Anger at others who have not understood your pain? Let's talk about this on Friday at 4 EST in my group. Widows/Widowers Rebuilding Life ( still waiting for name change please, Wisdo Techs). Let's acknowledge true feelings, share, understand and learn how to handle and get rid of that anger. "For every minute you are angry you lose sixty seconds of happiness". - Ralph Waldo Emerson
So... I've been quite sick for about 4 months.... on a lot of steroids that make u gain weight,,. I've gained 50lbs in 4 months... this summer I had lost 30lbs... I'm still dealing with some health problems but they're getting better and I'm looking for any tips on how to start out on re-losing the weight... I feel like I've been trying so much to eat better and it's not enough... I noticed bad stretch marks on my belly and on the back of my arms... I feel so unmotivated.... any tips or tricks?
I started out drinking lots of water, eating healthy meals. I also got on my treadmill, turned on my tv & walked. I did add a bit of yoga stretching & a medicine ball. Just set small goals so you don't get discouraged. Don't give up!!
2 Replies
Hello Wisdo Folks. I invite you to join me today at 4 EST. While it is technically a session for widows and widowers or those who've lost their partner, anyone is welcome to come and talk about and learn about loss and grief of other loved ones who have passed on. Today's theme is Speak Their Name. It can help to share things about your loved one. Come tell us one or more of your treasured memories and listen to others. Sharing and honoring them by speaking of them can be an important step in the grief process. Sometimes family and friends do not understand and are uncomfortable about this sharing, which can hurt the bereaved who need the sharing. So come and speak their names and tell us , if you feel ready. You will find a safe space to do this in our session , but I try to keep the environment a positive one too, and not a place filled with misery or self-pity. The focus is sharing but also learning and a desire to feel better in spite of your grief. Let's try to come up with a goal or two you can commit to for the coming week. Simple, small goals are a good place to start. What might yours be? Will you be there at 4? I don't love talking to myself.😍
I am so sorry, but something important has come up and I won't be doing the chat group this afternoon at 4 EST( March 5th). I apologize. Come and say hello any time. Coaches on Wisdo are also available for booking private coaching sessions! If you are a widow, widower or have lost another loved one through death, come to this group or pm me. I may do a Zoom in the near future also. Wisdo likes to have a helper or guide present on Zooms. Would you like to volunteer to help out some time if 4-5 ET would not be too late for you? Let me know so I can run it by Dr Gill.
Does happiness exist and if so is it only supposed to last a few seconds?
I'm not sure who said this, but I listen to it everyday: "It's very simple to get what you want, but it isn't easy! It's your job to do the crap you don't want to do so you can be everything you're supposed to be & you're so damn busy waiting to feel like it and you're never going to. EVER. No ones coming. No one. No ones coming to push you No ones coming to tell you turn the tv off No ones coming to tell you to exercise No ones coming to tell you to apply for that job you've dreamed about No ones coming to write the business plan for you It's up to you" ♥️
See Zoom info below. Notice: Come visit with my community on Fridays at 4. This time it's on Zoom. More often it's a texting chat. WISDO Friday 4 PM EST,. March 12. Rebuilding Life-Loss of Spouse or Partner Session with Coach Iris Arenson-Fuller, PCC, CPC Anyone who has lost other loved ones is also welcome to attend. ********************* Plain Talk and Sharing For this Zoom- What is your biggest challenge right now? Can you share something that has helped you with your grief or something you find or found inspirational that could help others. Let's get to know each other. Come prepared to share a fun or silly fact about yourself too. People need to smile and laugh, even in the throes of grief. That is part of awakening to life and staying healthy. It's Ask Me Anything Friday. I try to keep the conversation real, sincere and kind, and not dominated by negativity, but if you have something you need to express, it's fine. If you need extra help, you may pm me on Wisdo or we will get a Guide to help you. Looking forward to getting to know you. ——————————————- Iris Arenson-Fuller is inviting you to a scheduled Zoom meeting for Wisdo. Time: Mar 12, 2021 04:00 PM Eastern Time (US and Canada) Join Zoom Meeting https://us02web.zoom.us/j/89264463574?pwd=azN6MmJTWTl3QWpWblprT0w0Tndudz09 Meeting ID: 892 6446 3574 Passcode: 050133
Good evening, I'm new to the group and I was looking to see if anyone had an experience of having a heart attack and having a coronary stent fitted. My experience was a complete shock to me and happened just over a week ago. I am just home from the hospital and feeling a little unsure and anxious. Any insights on recovery would certainly be appreciated. Thanks! Andrew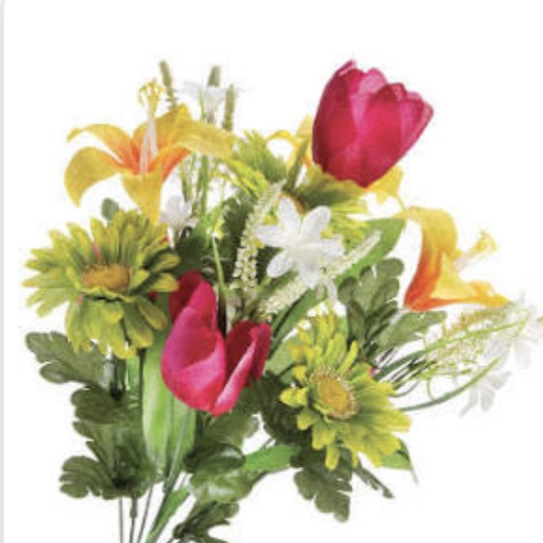 Hello, Wisdonians! I hope you will pop in on my group at 4 PM New York Daylight Savings Time today, Friday, March 19th. It is called Widows/Widowers Rebuilding for now though still waiting for Wisdo to change the name. However, anyone who has lost a loved one is welcome to attend and join discussions. It's no fun to do these groups alone so let's have some company and participation please. Today I will share some reflection questions to help you with your grief and some other things to help you in managing and rebuilding life. Also the discussion is open to things you would like to discuss. Almost nothing is off limits as long as we are kind, respectful and open to other opinions and ways of viewing things. Will I see you there?
Hello Wisdo friends, BRAIN DUMP!! Everyone is invited to join us in a live session at Joyful Retirement at 9am central time on Monday as we discuss ways to sleep more and feel better rested. How many times have you found yourself looking at the clock and saying it's 3 if I sleep now I can still get 5 hours of sleep. Then looking again and it's now 3:30. Do you have trouble turning off your brain, going through the things that need to get done and worrying about forgetting something. Especially since Covid, nationwide, worrying has increased and sleeping has decreased. Let's make it better. Join us Monday.
Hello Everyone: My Friday Group Session at 4 PM Eastern Daylight Savings Time (N.Y. Time) is for those who are widows, widowers or have lost a partner, but others who are interested or have lost a loved one, are always welcomed. Please come to the session on Friday, March 26th if you are free. It will be a texting chat session this week again. I generally have a planned topic or two, but you may also bring issues or questions to the table and we can discuss what is on your hearts and minds. This week my plan is to discuss: HOW CAN COACHING HELP ME THROUGH AND BEYOND MY GRIEF? WHAT IS IT? and also: Discussion--THE BEST VERSION OF MYSELF IS YET TO COME.. Do you believe that statement? Is it possible for you even after you have lost your dear spouse, partner or close loved one? I believe it is probably not, IF you have convinced yourself it isn't possible. Let's talk about that! What else? Well, that depends on what you bring to the table. You make these sessions dynamic. We coaches love to have you attend our sessions, rather than talking to ourselves for an hour or more. Come prepared to chat, to meet each other, or at least to say hi and let us know you're there, if you're shy. You are a valuable part of my community. I see that there are a large number of people who are part of this community, but I would love to meet you in my live sessions. If you are not free at that time, please pop in any time, read what's there and leave some comments. Here's a link directly to my Friday 4 PM group. https://wisdo.com/communities/widowsers-rebuild-lives See you soon! Regards, Coach Iris
Is retirement a blessing or a curse? You might be surprised. Joins us at 9 central time on Monday in Joyful Retirement as we talk about how to reaching out and how we being more social can improve your health.
Loneliness/Dating and Other Issues After Death of Spouse or Partner-Friday, April 2nd, 4 PM New York Time (DST) A chat group tomorrow-not Zoom This is a group for widows and widowers but others are also welcome if they come with an open mind and not with a lot of pre-judgments. If you have lost someone else close to you, we can support you and be understanding, though  most often the issues are not exactly the same as when you have lost your spouse or life partner. You are still welcome to pop in. 
Happy Easter all! And if you don't do Easter or chocolate, happy Sunday! If you're feeling low today, I want you to do something... Stop what you're doing, get your walking shoes on, get some headphones in and go! Don't think, don't second guess, just walk! Somewhere open, somewhere blue & sunny! https://youtu.be/I6aR-v7i0lc Listen to this & simply exist for a minute or two! ♥️
I want to tell members why I sometimes post here about my sessions for widows and widowers and others who have lost closed loved ones. You not realize that after such losses ( particularly that of a spouse) the immune system can be compromised. That may go on for a long time. That is why taking care of yourself physically, as well as emotionally is very important after the loss of loved ones.
1 Reply
LETS TALK EATING- I think I have a food addiction, it's not that I'm hungry, or anything... I just want to eat... all the time and it's a problem. It got rly easy... I was on a 6 month medical leave that was hard and I ate a lot... ima stress eater, comfort eater. I drink tons of water, even if I'm full, it doesn't matter... I eat.. and idk what to do anymore.... help!
1 Reply
Been working out 🏋️‍♀️ I'm in my 50s , Stretch all the time but still pulling mussels so frustrating Pulled hamstring / calf muscle Bad knee and tennis elbow and back problems.. don't get old
Which I was healthy count your blessings if you are
Five common exercise cues and what they mean life in finding Fitness forever
Anyone on here positive for the MTHFR gene mutation?
I've created a subgroup called «Cervical cancer», as I'm struggling a bit with my anxiety about treatment and thought maybe others are there or have been there themselves. Feel free to join ♥️
5 Replies
Hi guys , so I've been healthy eating and I've lost 11lbs which is amazing for me , however on a Saturday I like to give myself a break from calorie restricting on a Saturday , just for a mental break and I usually eat 1750 cals a day but on a Saturday I probably eat 2800 , is this really bad and will it affect my weight loss ? At the moment o don't see it affecting my weight loss as I've lost 11lbs ….however I see so many people saying "cheat" days are really bad and that I need to stick to my diet for weight loss but it's a lifestyle change not a diet …it's really stressing me out …I don't know what to do for what's best ?
1 Reply
So my lab results came back normal but they said my liver functioning is elevated, does anyone know what that means ?
Hello Wisdonians! Have you marked your calendars for tomorrow's big reveal happening in Gillian's corner at 2:00 PM EST???! You don't want to miss this !
Foods linked to weight gain and disease risk and healthy alternatives - visit Tiffany at finding Fitness forever 4:00 p.m. EST today did join the discussion.
Hi everyone! I have this terribly painful issue with trapped 💨 and it feels like I'm getting stabbed by hundreds of knives in my stomach. I really don't know what to do. I've been told it can be from drinking gassy drinks like soda and beer or anxiety but everyone (doctors included) says it's fine and it will go away if I take pepto but they don't understand how painful it really is! honesty I just want to know if anyone has any other useful information about it and how to stop/prevent it because I can't continue on with this much pain. I can't breathe, my whole body starts to sweat and I can't move out of the fetal position until they come out. Any info/ advice can help!
2 Replies
Strategies - join my coaching session today at 4pm EST at Finding Fitness Forever.
Goal Setting Strategies - join my coaching session today at 4pm EST at Finding Fitness Forever.
I'm a 67 year-old man that has been diagnosed with bipolar disorder as well as times of extreme anxiety. I was first diagnosed in 1995, but after that diagnosis I could/can look back on my life and recognize where I had bipolar episodes and extreme anxiety as a 12 are 13 year old, most likely upon further thinking since I was 6. My father, God Rest his soul, he was pretty well my trigger or my stressor, not to say that some of it was inherited, but it was definitely on my dad's side of the family!
2 Replies
One of the greatest physical benefits will be revealed today in our brain booster challenge happening at 2:00 PM EST on zoom. Join us at