Hello all! It's such a joy to be here today, thank you for joining me. In uncertain times, I find that "going smaller" sometimes helps. Using small, short-term goals to keep me moving forward in my journey. This week I resolved to really pay attention to my sleep, and just work on each night as my daily goal. I've found myself happier and healthier already, and it's such a small thing. What "micro goals" can you set for yourself this week?
Hi @michael-eldridge-1 nice time see you. I've been trying to concentrate on my sleep too by going to bed earlier. Since lockdown I've not been getting as much exercise as before so my sleep pattern was shot, but I'm getting there slowly
What strategies are you using? I've been trying a early evening walk and it seems to be doing a lot.
I've been shutting off the tv a lot earlier and reading more. I am a huge book nerd and read a lot, but for some reason I've been lacking in my reading since lockdown started which is weird, so I'm trying to remedy that now
Serious book nerd as well! What are you reading right now?
Don't judge me, but I read Midnight Sun this week which is part of the Twilight series. I'm also reading a new book by a friend of mine which is a paranormal story. I get a lot of books on Netgalley before publication so got a good few I can choose from one of which is a new James Patterson one
I make my bed! I started there! Btw
That's an example and a good one! Sometimes a minor adjustment can "tidy our space" and make us more productive.
LOL NO judgment. I reread the Potter series at the start of stay at home.
I am such a huge HP fan too!
I say I love you in the mirror everyday!!
THAT is an awesome affirmation.
Just taken a look, looks really good so one clicked it on Amazon 😊
Dark Vanessa looks great!
An incredible read. It's basically a modern Lolita told from the perspective of the victim. Strong and shattering
These things- reading, making the bed, an affirmation- seem "small". They are not.
Creating our own consistent goals and then meeting them is the first step to healthy habits.
If you can do that in the midst of chaos that is a huge achievement.
So big props to you all!!
Michael - a question we often ask ourselves on Wisdo : how do you know you set a good goal? Ambitious enough to give you something to work towards but small enough to be achievable?
Any other strategies or "micro goals" for the week?
Boaz has a great question.
For goals, a simple acronym is SMART. Specific, Measurable, Attainable, Relevant (to what you need) and Timely (get it done!)
As for the idea of "good" goals: that is a matter of self assessment. Are you having a heck of a time lately? Then getting out of bed every day this week before nine is a great goal.
Are you rocking it, feeling strong?
I keep a journal and cross out negative thoughts with positive thoughts!!
That's an awesome practice man!
Time to set sights higher!
When I work with my clients we "stack". Start small and build, as fast as we are able.
The smallest goal- once met- provides another brick in our foundation.
Another question - do we set 1 goal at a time? Or a progression of goals we know of in advance?
Great question! I work on a +1 a week system. There's a larger goal in mind: anything from dealing with agoraphobia to getting a new job.
That overarching goal- break it down into smaller goals. And then start with one a week, when you reach it, add +1 the next week.
Think of it as building a house. We have the plans and we can see it in our mind. We just need to build it in sequence, firm and strong.
For me, it was the way out of certain cycles, particularly with PTSD.
Steady and always building- "success is a habit" 😉
Hey guys I'll be starting my next session, Life Past Trauma, right at the 30 minute mark. Thank you so much for joining, all strength and props to you on your journey!
Thank you for being here and giving us encouragement 😊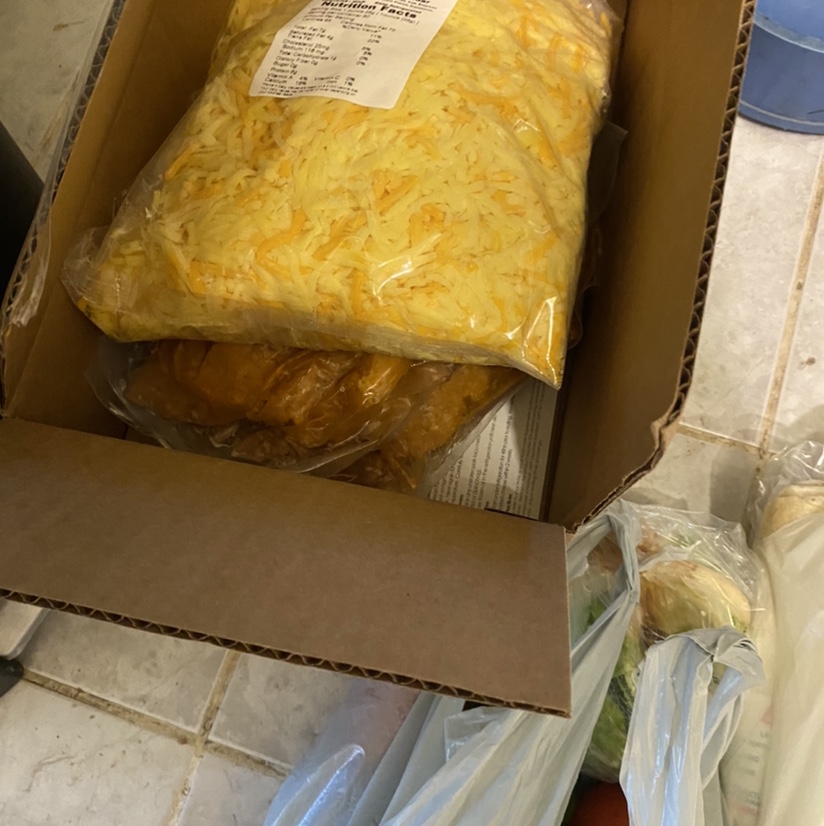 Neighbor gave me all this food, and I said, love thy neighbor!!