🌸Self-care for anyone experiencing grief or a loss🌸 Take care of yourself -Eat well -Get sleep -Bathe -Wear clean clothes -Comb your hair Even if you have to take a few days off, keep up with meditation, or exercise. These incredibly basic things are often the first things to go when we're dealing with any kind of grief. 💕💐🌼🌷
I've shared this in a mentoring session with the incredible Shelley D. The mentor sessions takes place on Mondays under the name Joyful Living. I hope the below is helpful for someone out there. Stay strong and I encourage everybody to join us. ********** We can practice happiness and mindfulness at anytime of the day. We should dedicate a specific time in our daily routines for mindfulness practice since it can reduce symptoms of anxiety and depression. Being happy and mindful isn't always the easiest thing, especially when we're surrounded by so much trauma, negativity and darkness. However, if we choose to move forward, it will make it easier and more feasible. Now is the time to be mindful and appreciate that we are here and stronger. Always remind yourselves that you're not where you used to be. I'll often turn to my camera to keep grounded and appreciate that I can and I will enjoy that moment of freedom. That's my way of being mindful and happy. As I close up, I'd love to share the below quotes. "Living in the moment means letting go of the past and not waiting for the future. It means living your life consciously, aware that each moment you breathe is a gift." by Oprah Winfrey ''Starting today, I need to let go of what's gone, appreciate what still remains and look forward to what's coming next.'' (unknown) By appreciating what still remains will make you live in the present time and that's where the mindfulness comes in. Be grateful and count your blessings for today might your breakthrough. Today, now, you, your soul, appreciation, mediating, happiness, mindfulness, enjoying life's simplicities. Every breath we take is a gift that we often take for granted. Hugs The MoC
(TW: Emotional/Mental Abuse) I've been single since 2015-2016. My ex used to gaslight me & emotionally & mentally abused me. I have childhood trauma & PTSD but what he did just added to it. We dated all of just about 5months & that was enough to cause years worth of damage. He kept trying to say his life & problems were worse than mine but he wasn't depressed or anxious like I was. He was trans (nothing wrong with that) & used it as his parents didn't accept him to not necessarily lash out at me but take it out on me like my problems weren't good enough to cause anxiety/depression/PTSD etc. It was one of the more serious relationships I ever had & he just wrecked it. Like I was nothing. I have body positivity issues, etc & now just get too attached to people sometimes who might take a slight interest in dating me & then they always end up being out of state or something & always end up over sharing my issues or not being as honest. It's a double edged sword. I'm attracted more to personality now than I am gender, as I've grown so has my perception of that. If I don't vibe off someone's personality then I don't form a connection with them & feel I can't trust them because of said past issues. Not to mention not many LGBTQ+ people in my area hence why I always find people in surrounding areas etc. I just want a normal dating life, sex life etc.
I'm challenging anyone out there to take some time in nature and capture the beauty through your lenses. Take out your camera, your phone.... I challenge you to take a picture or several and share them the subgroup To All Artists. The purpose of this challenge is for you to breath and capture what we often take for granted. It's also a good habit and passion for mindfulness. Hugs The MoC
Is any1 available to talk. Im having real bad anxiety and intrusive thoughts.
Hi everyone..i'm new to this group..I've been really struggling and am exhausted of constantly trying not to feel sad..after years i'm finally going to get help as i've recently been told that i'm suffering from depression and PTSD and I guess i'm in shock and processing it all..I just wanted to reach out❤️
Hello, I've just come back from an inpatient and residential stay. There are several things that have come up while being there. I'm having a hard time processing it all. Is anyone willing to listen?
Those dealing with mental health issues are a lot stronger than one might think. We must fight to get up in the morning, get ready to go to school or work, take care of our family and friends while battling this toxic disease. But please remind yourselves that the disease doesn't define you. Your strength, courage, and self care does define you. We didn't ask for this disease, it was imposed upon us. We can do our best in fighting this disease just by taking one day and each obstacle one at a time. Dont let the disease control you, you can control the disease. I've learned this week that I do have control. There's always a rainbow after each storm. Think of the disease as your inner storm and search for that rainbow. Never give up on yourselves, life is too short and you are all worthy and loved. Hugs. The MoC
Hello everyone! I'm excited to be here and to get to know you all💜
No matter how life can be overwhelming, we need to hold on to our faith. It hurts to let go, but sometimes it hurts more to hold on. Inhale in the good shit and exhale the bull shit. One day I will say 'I made it'. For every dark night, there's a brighter day waiting for us. It always seems impossible until you've survived. I have more scars than you'll ever see because most of them are encrypted in my head. Be proud of yourself for how hard you've been working to recover. It takes a lot of courage, determination, willpower, self love and self discipline to survive. We are survivors and we will rise up and make it through of our inner storms. Keep your head up, feel it, learn from it, let it go and turn the page for your recovery. You've got this, you're worthy of existing and you've got a community family here to support you. Hugs The MoC
We need to keep going. We haven't come this far just to come this far. We've come this far with self love, self care and self discipline. We can't always be motivated, however we must learn to be disciplined. Self success comes from within, you are the key to your success. Your success. Don't let the negativity, your inner pain, your trauma or your past control your life. It's all easier said than done, I'm with you. But I try to live by what I feed you, POSITIVITY MY FRIENDS. Hugs The MoC
Hello fellow friends! I am new to this community and wanted to introduce myself. I have struggled with PTSD (non military) for a long time and am now just starting to work through the vines. Feel free to reach out. Good vibes only! 🔮✨🌙
Hi all, I'm new to this community! I've had an ongoing battle with PTSD for most of my life. I've made progress I never thought was possible and at the same time am still fighting tough battles, but I'm constantly growing. I think it's really true that shared pain is half the pain and would love to connect with folks who can relate to see if we can help each other out 🙏💞
💯❤️❤️👍👍🙂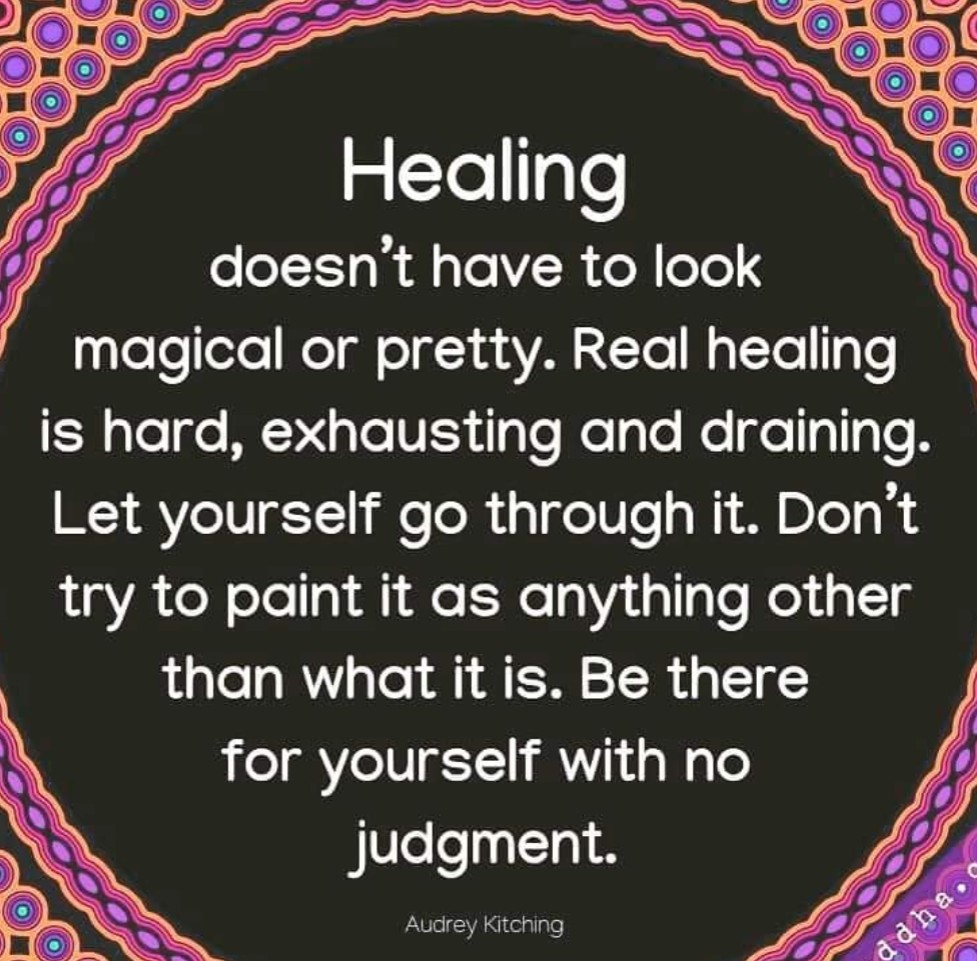 Our weakest moments are often our opportunity for self growth. When you feel like giving up, remind yourselves on how far you've come. Strength builds up when you think you're at your lowest. Storms makes trees thicker roots. Some flowers bloom even when the sun don't rise. Leafs always gets blown by the wind but they always grow back. Create the environment you want and need. Fill it with the opportunities you need and deserve. Give yourselves permission to grow, bloom and shine. You're inner soul is unique and don't ever doubt you're inner worth. Hugs The MoC
Hey everyone, I know this is hard to say but im dealing with parents that abuse me, and very recently my mother was trying to physically abuse me for something small I had said no to and she did not care to listen. I dont want to be a man that hurts people when they dont agree with you on something but sadly both of my parents are. I keep telling myself to hold out, im an adult that this will not be there anymore once im in UNI iin a few months but i honestly dont know what to do but prepare to protect myself but still vulnerable in this house.
I can understand this very well I still struggle with my past Trauma but I trying my best to heal 🙂❤️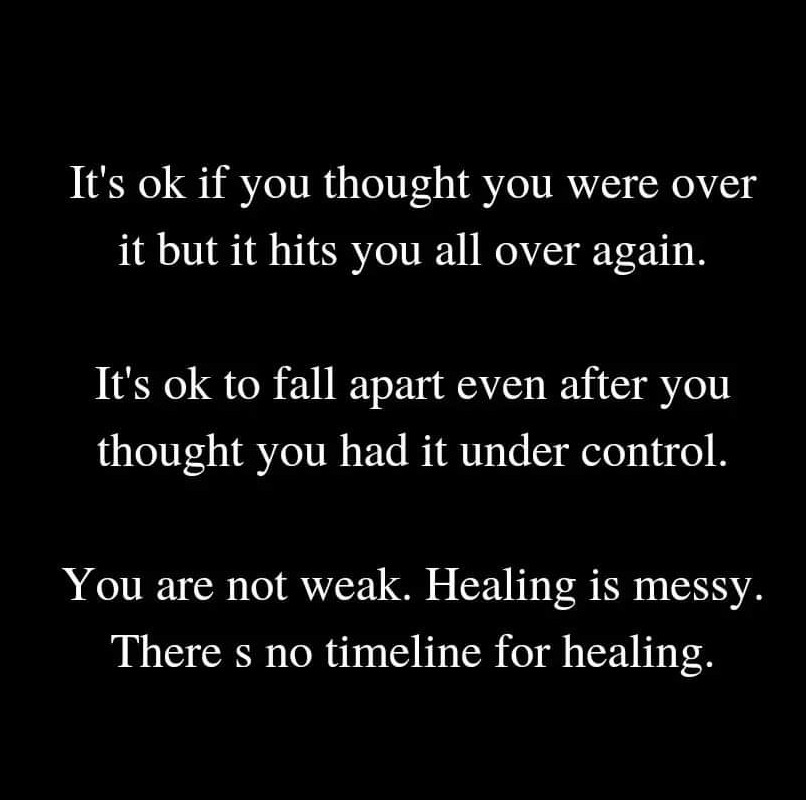 Resilience is a person's ability to overcome adversity. Post-traumatic growth is an awareness of what has been gained through the struggle with adversity 💜
I keep fighting these voices, In my head, Thinking that I'll never, Measure up, To life's expectations. The road that I'll leave behind, Is a long-time mystery. Nothing holds you behind, More than your own insecurities. Sometimes I feel like giving up, Then I remember I have a lot, Of motherfuckers, To prove wrong. All these voices in my head, Will be silent, When I'll be dead. Wrinkles means I've laughed, Grey hair means I worried, and, Scars means I've lived. I have lived a fulfilled life of heartache but one day I'll be free from all this madness. My journey has brought me this far and I'll never give up on myself. Hugs The MoC
Mirror What won't kill you, Will make you stronger. In you, I found my worth, With you, I found my identity, With you, I found my inner peace, With you, I found my purpose. I found my reflection, I found myself, Through all the darkness, I found me. The MoC
Regardless of your past and regardless of where you are in your journey, your worth belongs to you. Remind yourselves that no one can take that away from you. Don't believe what the haters say. You are worthy of love, acceptance and everything your heart desires. Be good and true to yourselves because your inner happiness and light is waiting for you. Hugs The MoC
Through my darkness, my pain, my trauma, my scars, my blessings, my light and my joys, I would like to thank the Wisdo communities for giving me a platform to express myself through my artistic lenses. It is through my art that I express myself freely without being scared to be judged and ridiculed. I was locked up for so long that feeling free is such an amazing feeling. Having a subgroup 'To All Artists' has been very rewarding for my soul. Thank you for supporting me. Everyone is invited to join my subgroup and share their passions. All types of arts are welcome. They are no limits to the sky and to the art world. Let's all live in a world where there are no colour boundaries, where there is pure harmony, pure joy and inner and world peace. For the ones that has joined the subgroup, your postings is an inspiration to my soul. Thank you. Hugs The MoC
Just wanted to reach out and get some advice on a recurring embarrassment in my life. My girlfriend is out of town- so I've been given the privilege of a few weeks of time to myself with my cat. But I haven't been able to enjoy it as thus far for 5 days I have been wrapped up in self imposed guilt & fear. It starts with me missing a meeting — that's is ok. Then I reschedule a movie with a friend. Suddenly I have called into work sick 3 days in a row. It always starts as guilt and worry with nothing to stand on - but then I slowly shut in until I have created my own reality. Luckily my boss is coming to pick me up tomorrow so I will be forced to leave the apartment. But I am getting tired and embarrassed of this nonsense. I don't like telling people the truth so j create lies as to what I've been doing- the reality is nothing. I know it's PTSD related as I have been doing this dance my whole life. Any suggestions while in the middle of the self-imposed hells we can create. Fearful of leaving the house. Thanks.
Whatever triggers you, is a sign of what needs to heal. Know your worth and what you deserve. You might be worthless to one person, but you're everything to another. Never lower your standards to raise someone else's. You are beautiful regardless of your struggles. Hugs The MoC
Hello everyone, I just wanted to share that I'm doing research in the field of trauma for 3 years now to try to understand myself better having PTSD and CPTSD (+10 ACES) as core diagnosis. In the future I want to become an expert in the field of trauma and stress like Bessel Van Der Kolk and give lectures in universities and institutions about the subject. I know it will be a long road but thats my journey and goal.💪🏻 If anyone has some questions or knows some recent research in the field I'd love to hear it! I'm always looking for new knowledge.
We need to focus on ourselves and not get lost in others negativity. Staying positive doesn't mean we need to be happy all the time. It's knowing that better days will follow our storms. We need to talk to ourselves on a regular basic. Talk to yourself like if you would to someone else. Don't depend on anyone, get your shit done yourself. No one knows you better than you. Never compare yourself to others, compare yourself to what you were yesterday. Tomorrow's another day and be grateful for what you were given, even if you're struggling. There's always someone out there that has it worst. Life isn't easy but please don't give up and keep on fighting. You are the captain of your life, navigate to the destination of your choice. I chose to fight for my liberation, my freedom from my childhood trauma. Fuck the world, I'm coming back with a revenge. A revenge with a smile. Hugs The MoC
Hi there 👋 I'm new here - feel free to introduce yourself!
By: Dhar.Mann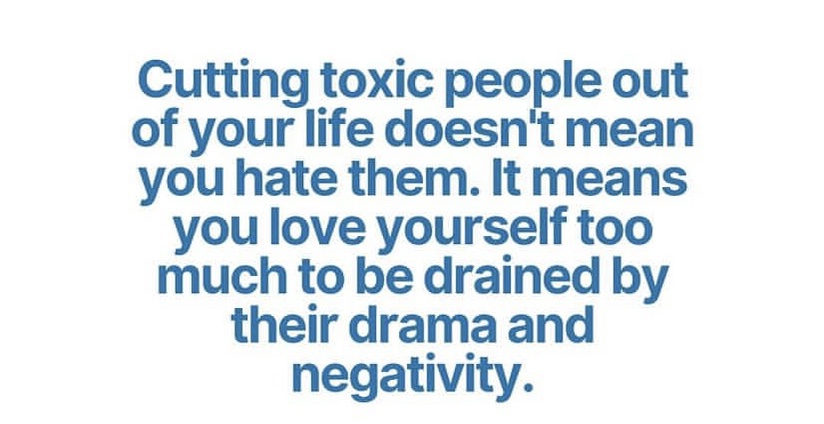 I think I have PTSD from my brother passing because lately I've been having nightmares and when I see a train or anything I get really anxious