I just want to say that the amount of anti asian racism in America has been on the rise for the last year or so. It's easy to blame China for the virus and this leads to anti asian sentiment. At the same time I'm really proud that the vice president is Indian and African American. It just feels like two steps forward and one step back. Please stand with asians in your area the same you would do for any marginalized group. 😊
Loneliness/Dating and Other Issues After Death of Spouse or Partner-Friday, April 2nd, 4 PM New York Time (DST) A chat group tomorrow-not Zoom This is a group for widows and widowers but others are also welcome if they come with an open mind and not with a lot of pre-judgments. If you have lost someone else close to you, we can support you and be understanding, though  most often the issues are not exactly the same as when you have lost your spouse or life partner. You are still welcome to pop in. 
I am re-posting because..well..I screwed the post up the first time. Sorry! I believe in your unique magic & wonder. Do you? You are special beyond measure. We share this journey called life. We are all part of the human family. I wish everyone realized that. We are ALL in this together.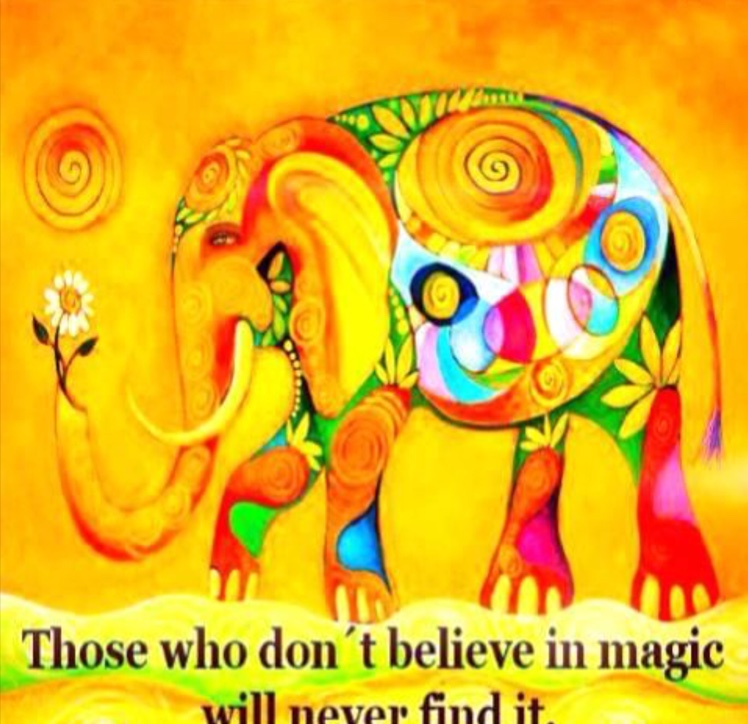 Unacknowledged Grief Come learn and talk about Unacknowledged or Disenfranchised Grief tomorrow, Friday April 23 at 4 PM EDT ( NY time). Come to learn, to share, to be loved and supported and to discuss ways to fight bitterness and misery. I want this group to be a comforting, safe and participatory space. There are many situations in which someone's grief over losing a loved one, particularly a spouse or partner or child, is not acknowledged by your friends and family. That hurts the survivor terribly and leaves them feeling incredibly lonely and abandoned in their loss. A few examples.. When your family did not approve of your relationship or marriage ...If your marriage or relationship was with someone of a different race..If you were in a same gender relationship or marriage and your family was not accepting for whatever reasons..If your loved one took their own life..If the loved one was drug involved and the people in your life were/are judgmental..and other reasons too many to list. Love and Light. Iris Arenson-Fuller, PCC, CPC, Life & Loss Transformation/ Life Reinvention Coach.
So basically I'm a student psychiatric nurse that's what I'm studying in university anyways we're put on placement in a mental health hospital to see what the nurses do there. So there's a patient there who was obsessed with my hair it was creepy. He's a 35 year old man (white male) and I'm 19 years old black female. Anyways at first at placement I'd wear my hair with brown streaks and the rest is black and he'd always stare at me and laugh at my hair and if I went into another room he'd go in to look at me through the window and laugh 🤦🏾‍♀️ and he'd follow me around but then I got rid of the streaks and now my hair is just black and he stopped that behaviour. Anyways a few days ago I wore my hair in it's natural form so Afro but tied back and he started acting strange again and following me around etc laughing (he has schizophrenia btw) anyways then I changed my hair back to tying it in a bun then he approached me yesterday saying "why have you changed your hair again? Did you not like it in the other style because yesterday it was frizzy" why is this guy so obsessed with my hair? Honestly I thought he's racist bc there's a while woman and she changed her hair she dyed it blonde and she was brunette before and he didn't react to it so...
Grief & Life Redesign today at 4 Eastern Daylight Time. Join us if you have lost a spouse or partner or someone close to you. Today's topic is Unacknowledged or Disenfranchised Grief. There are many situations in which someone's grief over losing a loved one, particularly a spouse or partner or child, is not acknowledged by your friends and family. See earlier post if you want more examples. Come to discuss this or any other grief-related topic that you want to talk about. We welcome you. Come with an open mind please. And yes, one reason some people must suffer unacknowledged grief might be racism if you lost a spouse or partner who was of a different race and family or friends were disapproving of the relationship.
We are all worthy ❤️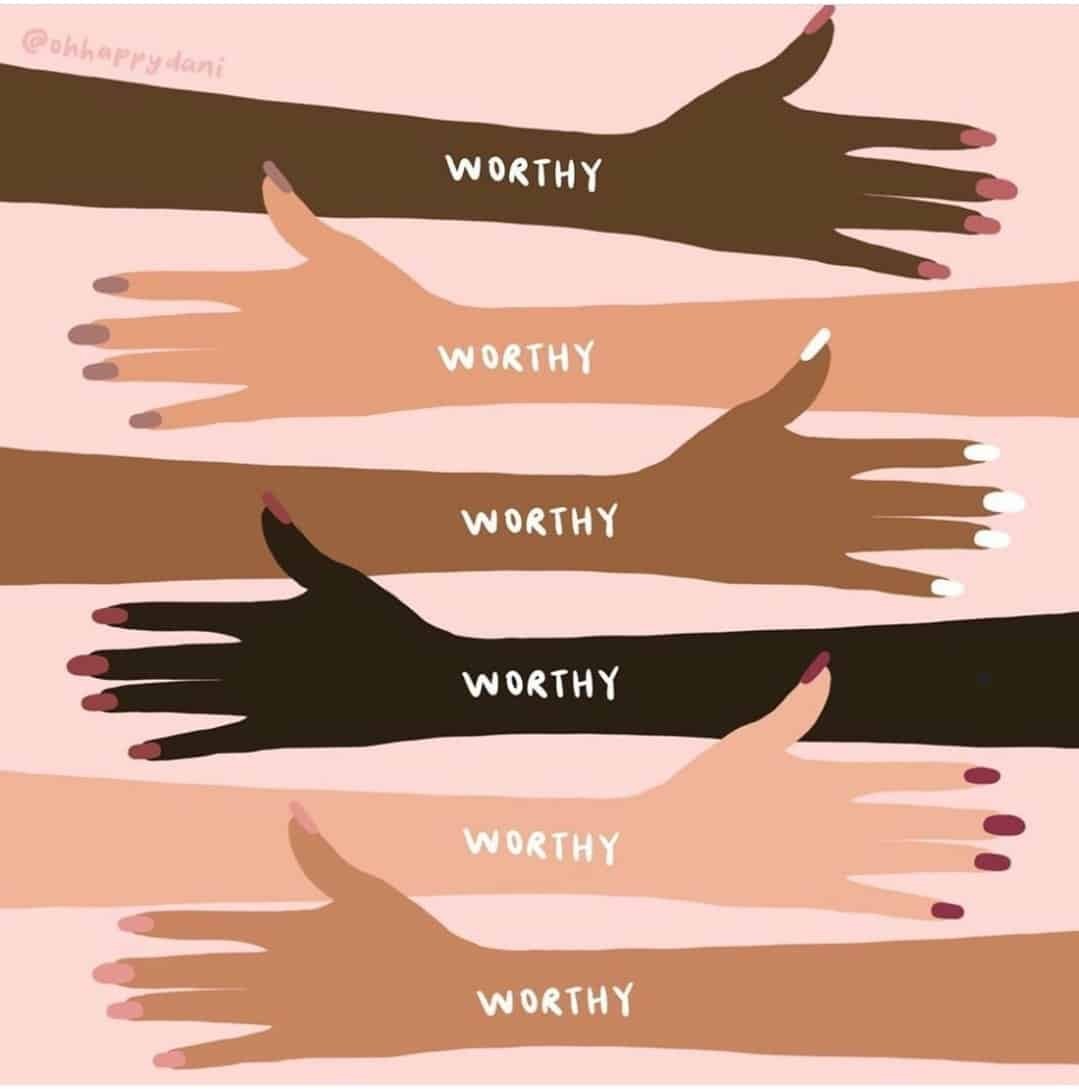 Happy Juneteenth everyone! 😊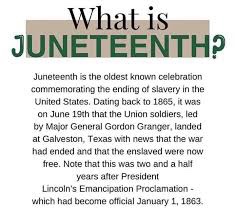 For those of you who don't know, a Canadian case of a John Doe by the name of Septic Tank Sam has been identified 40 years after his body was found in a septic tank. Apparently people who worked on the case knew he was murdered but didn't think of pursuing his killer cause "it was so long ago, why charge someone for a murder they did almost 50 years ago?" Is it wrong that by that quote alone, something tells me Sam's ethnicity was Native?
I'll just vent everything out. Well basically I was under investigation in university because when I was working as a healthcare assistant (nurses assistant) I arrived late to the shift because I don't drive and I had issues with transportation I apologised to the nurse who was in charge that day but she wasn't nice to me that entire shift. Bare in mind this nurse is in her mid 40s and im only 19. Anyways I didn't know I signed something wrong that day but then the nurse told me and then talked to me about it then I apologised again and then she sent the other healthcare assistants home so I thought I was going to be sent home too but I didn't voice anything I just stood in the office then the nurse told me to go sit with the patients. Anyways this nurse reported me to my university for coming to work late even though I told them in advance I'd be coming late and apologied also she said I had a bad attitude when I hardly even talked to her the entire shift 😂 anyways my family thought it was racism because she's white and I'm black and she was really rude to me the entire shift.
The things tht can never be tht hurts you because you want them to be 💔🖤💯🙃
🍁🍂PMA🍁🍂 Recently I started reading The Diary Of Anne Frank. What is one book that has changed your life? Share some thoughts below!
Hello my dads just been told he's got a year left to live scince having cancer. He's recently had a second chance to get surgery after having to deal with what we were told before. I work for my mum and dad and one of his workers bully's me everyday and calls me usless at my job. And shouts at me down the phone and comes up to the office when I'm on my own to shout at me. I've been working my ass off for my parents for the past three months on my own in the office. This guy who's been bullying me I can't take it no more with everything going on! I went to my mum about it and nothing was done. He started swearing at me on text messege the other day about how thick I am. So I swore back at him and ended up saying stuff to him. Which btw is a big deal to me as I have social anxiety My mum how now taken his side because he has told them I'm bullying him and he's fed up. I feel like I'm going crazy. Anyway last week my mum said take a week off cause your clearly not coping. Then the next day she messeged me saying your going to leave me to do it all then?! So I went in work to be spoke to like shit again. So everyday this week I've left early before I should finish and basically walked out because I've had enough. My mum has just messeged me to say I'm sacked. And she's had enough of me and I'm so selfish. I really don't know what to do. Am I the problem?
I have just had a false allegation and it's hurting me
I was going through a rough time in my life and I felt like I was surrounded by monsters. It was my final year in college, six years after leaving my country and four years of winning asylum. I have dealt with homophobia all through high school, that I can't remember growing up. I only remember wanting to leave and so when I had the chance I did. I left the only life I knew behind but because I wanted freedom so badly I didn't think of how much that loss would affect me for years to come. I still think I made the best decision. And even the best depression ends up taking you through a lot of pain and damage. But when I thought things would get better, it actually got worse. I needed to take control of my life. I transferred to college in New York for my last two years. And I had never been to a place that felt so cold. Both literally and figuratively. The transition was easy and smooth and I was ready to start a new/fresh life. The first semester was good, I met people. But then things took a turn. I had never dealt with racism, and a class structure that was so rigid you would want to kill yourself because of it. What they call the Ivy League is a horrible place for poor students. It's hard to get in but it's even harder to stay. And while society is awful with plagues of racism, and classism, it's magnified on these campuses with extreme levels of privilege and narcissism. Coming from a place where people talk to each other, look out for each other and then being in a place where people look at you as if you are alien, felt like I was damned to hell. I didn't realize that my skin color mattered until I sat in a classroom where I being singled out because of the color of my skin. I began to realize that no matter what I did, I was not only a student. I was a black student. I was a human being for god's sake. I had feelings. I had already suffered 6 years of not facing my family, being alone, that I didn't want to deal with another form of discrimination. I just wanted a good education… a hug. But people didn't stop seeing me for my skin color. I couldn't ask for help because there weren't many people who looked like me. And after almost two years of agony, I saw myself moving again, this time not for freedom, but for a peace of mind. I hadn't finished healing from the trauma I had experienced in my youth years from homophobia, yet I was contending with added trauma from the exclusion and stigmatization that I had experienced in college. It left me bare, scorched and depressed… it weighed on me physically and mentally. Diabetic and suicidal… I felt I couldn't connect with anything or anyone, I was numb. So, I decided to move to a small suburban town to start fresh again. Find a community and seek out a life… one that I could live, like an actual person despite being gay and black.
I just don't know how many more poc have to die over these wreck less racists…it's crazy to me how they can have proof that they did things and still not be held accountable smh it's crazy to me because it's like whose next… it's ridiculous to want to cause harm to another over a complexion… how can we live in a world with these people that have these biases that refuse to change, share power, be truthful, etc 😡
N this n that I wish we all were 1 color
✨Survivor's inspiration quotes ✨ 💌: Inhale the future, exhale the past 💌: You are stronger than you think 💌: Forgive yourself for not knowing what you didn't know before you learned it 💌: The past has no power over the present moment 💌: I love the person I've become because I fought to become her 💌: Don't be ashamed of your story, it will inspire others 💌: Don't judge yourself by what others did to you 💌: Believe in yourself, you have the power to heal and manifest anything and everything 💌: A healthy relationship doesn't drag you down, it inspires you to be better
I was Harassed by police back in December of 2021. It was around the time I only had about 9 dollars on my Foodstamps card, and I was walking from the Mini Mart. I walked back to my house down the street and suddenly, I noticed a Police Car was in front of me on the other side of the Stteetlight. I was on the pedestrian side of the sidewalk and it was a Very Cold Night so I was rushing to get home and not suffer from terrible frost bite. As I was waiting on the Light to turn so I can get gone fast I took a Left to get my house faster, the police car took turned to my direction, following me and seeing where I am heading or (to their Knowledge) looked so Conspicuous. Anyway, after they went head down the stop sign all the way down the street, I turned around and walked back to the same direction that i was heading to. Then all of a Sudden, the Cops drove right back around following me and question why I turned and walked this way or that way?! Like WTF do you want from me?! Stop harassing me, i didn't do anything shady or anything like that... man I hate My neighborhood and cops in general. I honestly don't see why Anyone would want to become a Police officer or anything of the Like.. it just doesn't seem like the ideal type of job that's noble. I mean most police harass and discriminate Black folks or constantly "talk to them" and question their whereabouts.. I don't like talking to police, or even Asking for help from them, it's just not fair at all.. I didn't even get a Case worker to help me put my abuser in jail but the moment that I get the police called on me for panhandling... its Game over for me.. this sucks. But thankfully I got over the situation and decided to find employment and work hard and get out Of Town, atlesst where police will stop harassing me and do their Job for once..
Hello everyone! I'm excited to be here and to get to know you all💜
Hello everyone! I'm excited to be here and to get to know you all💜
I'm an African American and I'm from Wisconsin, lately Sometimes I go into stores and I go to school and I get so many stares just by living life
Life consists of 2 days. One for you, and one against you. When it's for you, don't be proud or reckless. And when it's against, be patient. For both days are a test for you.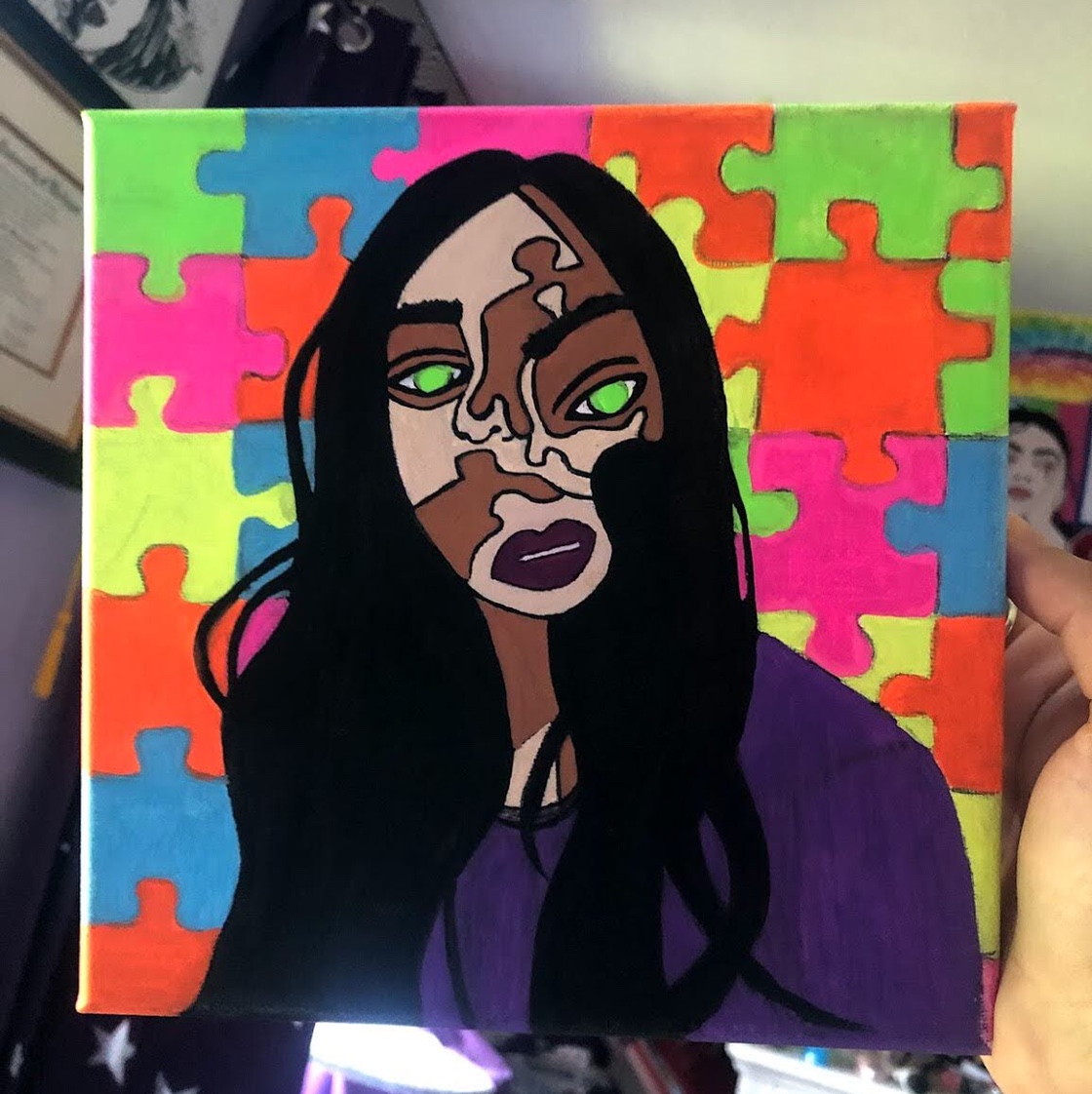 Hello. I live in a rural, very Christian and Caucasian community. I am light-skinned due to my disability (EDS) and being photosensitive, but I am 0% Caucasian. I know I pass as white and I feel bad that I use it to my advantage. I'm multi-racial, including middle eastern and Hispanic and ethnic Eastern European gypsy (from Middle East and migrated). My name is very ethnic. I'm from the Bronx where I've always just been a "white girl", bc as kids we just called people the color of their skin. But here, people ask me what I am, if I speak English, and my religion. Then they say, "You're my first so and so". Doesn't feel good. I've also gotten some negative comments from dark skinned people when I've expressed this in the past, bc of my white privilege. But, it is not always there. When I go to doctors and my neighbors - anyone who knows my name - they know I'm not Caucasian. I've had my bedroom window broken when a neighbor threw a rock at it while I was sleeping. My plants turned over. I called the police. They talked to him first and when they came to me I was already just a hysterical female. When they asked my name, they said, "what kind of name is that?". I knew what that meant. This was beginning COVID. When masking was mandatory and I'm immunocompromised. The officer refused to wear a mask in my home. I asked him to politely and even offered an N95, and said masking is mandatory now (idk why I bothered to say this to an officer), and he said, "I don't have to do anything". And he did not put it on. My landlords at the time are Chinese, also from nyc. I was their first renter. They called then neighbors "garbage people" bc they also discriminated against them bc of COVID and Asian discrimination relating to COVID. They sold the home for the same price they bought it, a year later when I moved out. I know I'm lucky in ways, but I never see my cultures represented here. I don't celebrate Christmas. Everyone asks where is my tree. Etc. even my nurse tells me I need to find Jesus. I have a religion. Jesus is in it. We just aren't Christian. It really bothers me, even tho she means well. She knows I'm depressed and keeps saying all I can do is give you the advice that helped me. You need to accept Jesus into your heart as your savior. She's a registered nurse. Also, she likes me bc "I'm the first one she's ever met" thing, and according to her religion, I'm a big deal bc of part of my heritage (I'm supposedly a Levite from my grandfather's side). I tried to join a congregation, but everyone there is 💯 what I am only 25% of, with me being considered the bottom of the barrel with the other 75%. So, I left. I feel I don't belong anywhere. One of my backgrounds is not common and is a dying culture, so I rarely meet anyone like that, and people def hate gypsies. The term "gypped" is racist. People think we're all thieves and bla bla bla. First name Hispanic, last name middle eastern. I use my middle name as my last now, but due to guardianship court stuff, I don't want to change it legally just yet. When people ask me what I am, I just say white, usually. It makes me feel ashamed but I don't want to anger people. I know others have it a lot worse bc they have bo control over their darker skin (like my dad).
I'm mixed race and I've learned recently that my skin colour really bothers my mum. She has always been racist but never openly so. She finally told me what her problem was with me, that it's something beyond my control. She also told me that she experienced racism worse than me (she's a white woman) and that racism doesn't really exist anymore. She said a lot more that had me astounded. I'm so angry and I have no idea what to do about it.
Can anyone share advice on dealing with a landlord?
I've leanrnt my lesson the hard way. Always do an audio recording of a police officer, even if you are the one who called them to the scene. At the end of the month, my landlord decided that I shouldn't take any pictures before leaving and asked me to leave. Rent paid and my lease was still active. I called the police to get my things, as I hadn't removed all my belongings and he refused to allow me to. Luckily I was recording our (me and the landlord) conversation just before he asked me to leave, which I will be using as evidence of an illegal eviction. I called the police and after 15 minutes an officer (a white police officer, looked very young and I now find out he has only been an officer for 2 years) arrived. He asked me what happened, I explained and he asked nothing else. He went into the house and was there for about 10 minutes, during which another officer arrived. The second officer asked me the same thing and showed more concern. He was a lot of more mature but also white. For some reason, I forgot to audio record all our conversations and reason being, I trusted them. The second officer also went into the house and came back, saying I could only take pictures of any damages. I asked why and they couldn't explain. They also didn't check my lease to see that I still had access to the property. They allowed me to take my things but I couldn't take any pictures to protect my rights if the landlord accused me of any damages that I didn't do. The police officer however said the landlord had advised them that there were no other damages and he said he would put it in his notes. He also said I could request the notes even though I would be out of state. While we were in the house he also took both our ID's. After we all left and I was driving away, I later noticed that the second officer followed me off the property. Mind you, I could have stayed until 12 am since that's what the state law stipulates as I have paid all my rent. I suspected that they saw me as the threat, not the white landlord who just denied me access to my property. Nevertheless, days later I called to request the notes and I was constantly being transferred to the officer's line, constantly leaving voicemails for three days. At one point the phone operator told me that he was working with his supervisor to figure out how to send the notes out of state. I called back multiple times and no response, I got frustrated and I explained in details to the person who had answered the phone what had happened and she transferred me to his supervisor's line. Again I left a voicemail but still had to call later in the day, when the officer finally answered and said he had tried to call me yet I saw no voicemails, no messages on my well working phone. I said it was ok and he said he was also trying to figure out my email because the one I left wasn't clear. He took my email and said he would send the notes. I had to coffirm with him that he put what he was supposed to put in the notes… he was very hesitant. When I read the notes, it only had the landlord's side of the story, which also misrepresented what had happened that day. The landlord said it was my last day and I was leaving. Yet the audio recording clearly showed me asking the landlord to regain access to my room, which he denied me. It also specified what damages were in the house, which I will contest in court. It frustrates me that the police can just eagerly lie and choose one person's testimony over another because he wants to. I know police records are inadmissible in some civil cases, and with the evidence that I have, I now realize that I won't need it, but probably just to prove that I called the police.
Being born a woman has stolen many moments and opportunities from me because of sexism. I always make the best plans, then have it destroyed by some asshole with the biggest ego. Finding the perfect friend who happened to be a guy? Starts sexualising me until I didn't feel like a person anymore! Getting certified a short course as a perfect plan to work while studying? Guy tries to grab my boob while training! Finally finding the workplace that pays me well and where I'm finally happy? Have some thirstyas guy harass me then his manager friend calling me a liar for reporting it! I am in a place that is the worst. I can't have a job that I want with dignity, because my boobs are a distraction from my excellent potential competence at the job. They want me to flirt my way to the top and that's something I'll never be doing. I'm really tired of all of this. I feel like I need training in how to deal with men or with harassment. Please help me with that if you can!
Howdy! I'm new to this community. Nice to meet you all 😎
Hi everyone! I've just joined this community. Nice to meet everyone!