Loading...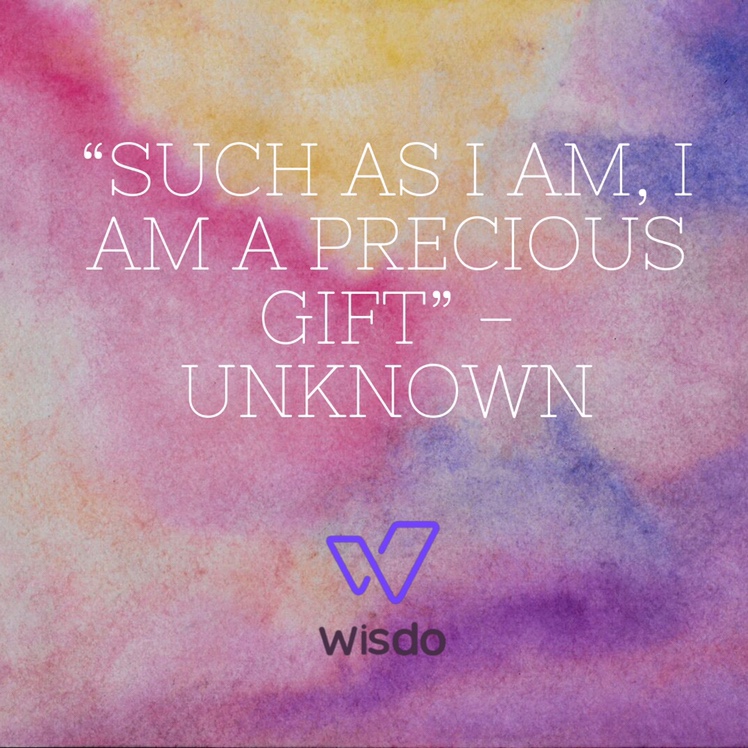 ❤️📚❤️📚❤️PMA POST❤️📚❤️📚❤️ Well my kids have returned to school, and I am assuming everyone else's are too. As a mother of a child with special needs, this is a time of relief as well as trepidation. I am always happy to get a much needed break, but I went through a period of time where I would worry about Alex's safety and well-being. I was mostly afraid he would be met with unkindness, misunderstanding, or bullying. I have been pleasantly surprised over the years as Alex has been treated very well, and he has definitely connected with the people at school (students and staff). Alex has gained confidence and he feels comfortable at school. He has had two teachers who requested to have him in their classroom because they loved his personality. He had one teacher who changed the grade she taught for three years so she could have him in her classroom, because she loved him. We have had two schools allow him to stay with them, even though they were full, to prevent too many transitions for him. He has had two teams at two different schools work to make a smooth transition for him. I have had aides work so hard at creating a community of support for him, so he can be a part of the school community. Parents of these peers have invited him to parties, made special cards and gifts for him, and consistently make an extra effort to engage with him in the community. These people have taught and reinforced practice and principles that have made our home lives easier, as Alex has been easier to manage because of their work and consistency. Thank you school community for the difference you have made in my son's life. Has your school experience been good? I would love to hear your story. ❤️📚❤️📚❤️📚❤️📚❤️📚❤️📚❤️
2 Replies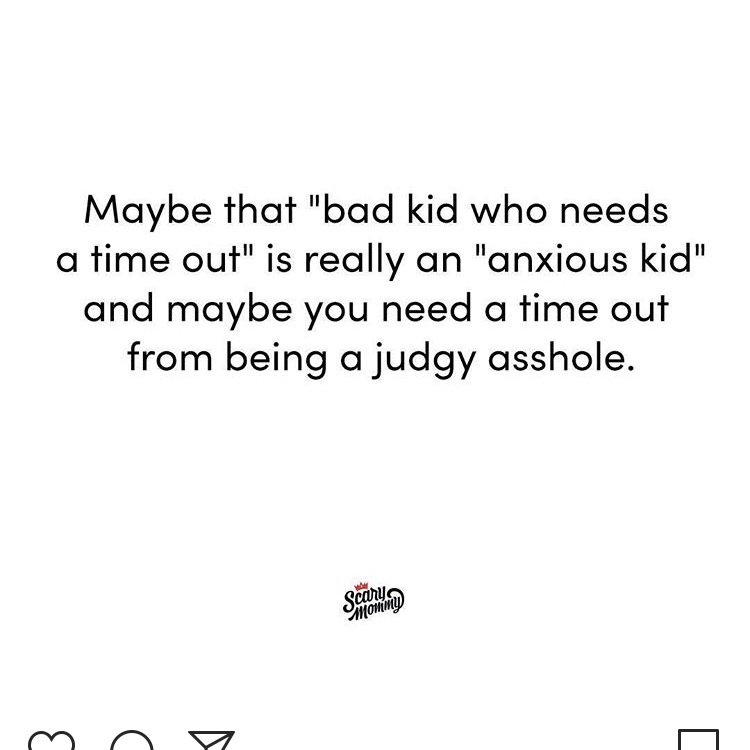 So very true. Unfortunately, I have been guilty of this myself. ❤️🌺
"The secret of health for both mind and body is not to mourn for the past, not to worry about the future, but to live the present moment wisely and earnestly."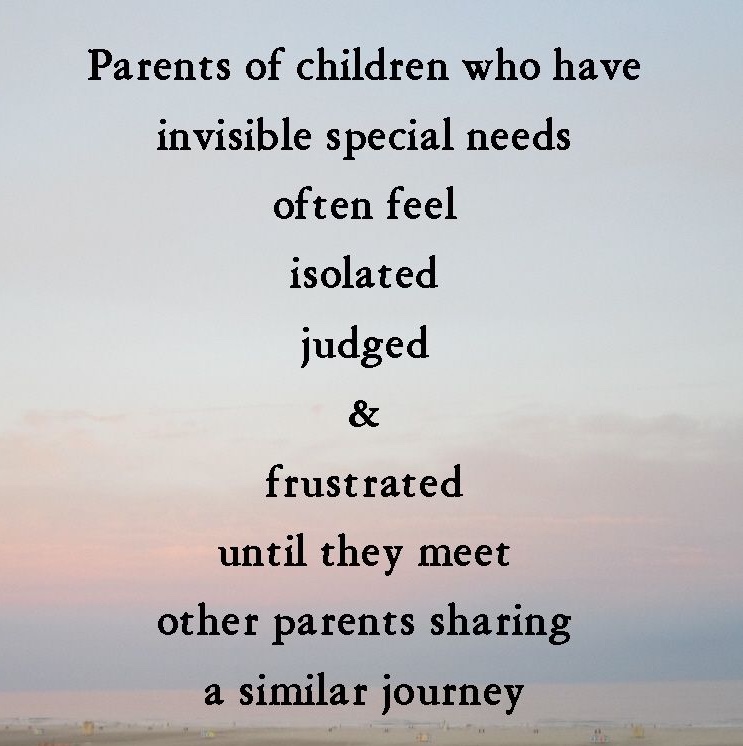 I have 3 kids. My daughter and my two boys. My daughter is 10 and my boys are 6 and 3. My oldest has impulsive ADHD and my youngest is autistic. And they CONSTANTLY BUMP head and know to to get on each other's nerves. Anyone have any advice on this. Because it's constant fighting and screaming ALL DAY LONG. And I'm not over exaggerating. I feel bad for my daughter because I have to give my boys a lot of my attention and I'm sure she feels left out a lot. But I have tried so much. My 6 year old goes to a treatment center now cuz he got kicked out of school because public schooling doesn't know how to control his impulses. And my youngest went to daycare for more structure but doesn't anymore and I'm still learning on both adhd and autism. So it gets super hard for me. And especially for my daughter. She will cry sometimes because how my house chaos gets :( ADVICE PLLLEEEASEEE
4 Replies
❤️🌺❤️🌺❤️🌺PMA POST❤️🌺❤️🌺 Today I wanted to talk about spirituality and how having a child with a disability affects your spirituality, and the way you worship. My faith in God has changed drastically since having Alex. Alex has severe autism, and that has been brutiful (brutal and beautiful). When he was first diagnosed I was so angry. I saw so many people who I felt were better equipped to deal with this. They were younger, had more money, had more family support, and were mentally and emotionally healthier. I was angry that my dreams were being interrupted, as I felt I paid my dues with a very difficult and traumatic childhood. I worked hard to make a better life, and now this. I was truly angry and bitter. There was one day I prayed for help as I was struggling with the constant appointments and daily therapy. The church magazine came and there was a story of a mom who had two boys with autism. This mom was a marathon runner and she learned that raising her two children with autism was like running a marathon, and there was no immediate relief in sight. In that same magazine there was a story of someone who couldn't find her favourite scriptures, and after praying, she received guidance on where to find them. I was so angry. I ripped up that magazine and was consumed with anger that the person who wanted her scriptures had their prayer answered, but my very big problem got the answer that it was going to be tough. I have grown and reflected on my journey with raising a child with autism, since then. I realize now that there have been blessings in the marathon. I have been taken care of in the day to day activities of my life - even when I have made stupid mistakes. Sometimes I wonder if that can be considered more of a blessing because of the constant reminders of love and safety. Maybe that is better than one big blessing, and a quickly solved problem. I still struggle with my spirituality, and I still struggle with trying to figure out my beliefs. How has raising a child with a disability influenced your spiritual beliefs and practice. ❤️🌺❤️🌺❤️🌺❤️🌺❤️🌺❤️🌺❤️🌺
5 Replies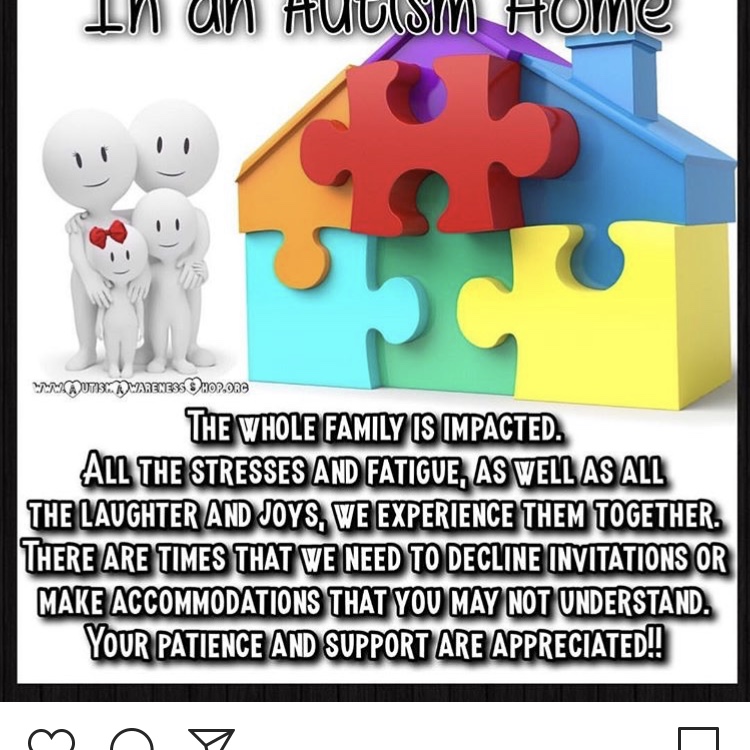 Please take note if an autism family appears to be aloof or rejecting of invitations. ❤️🌺
3 Replies
I need advice my "child" is my mom and I don't know what to do anymore lol
im not a mother but ill trz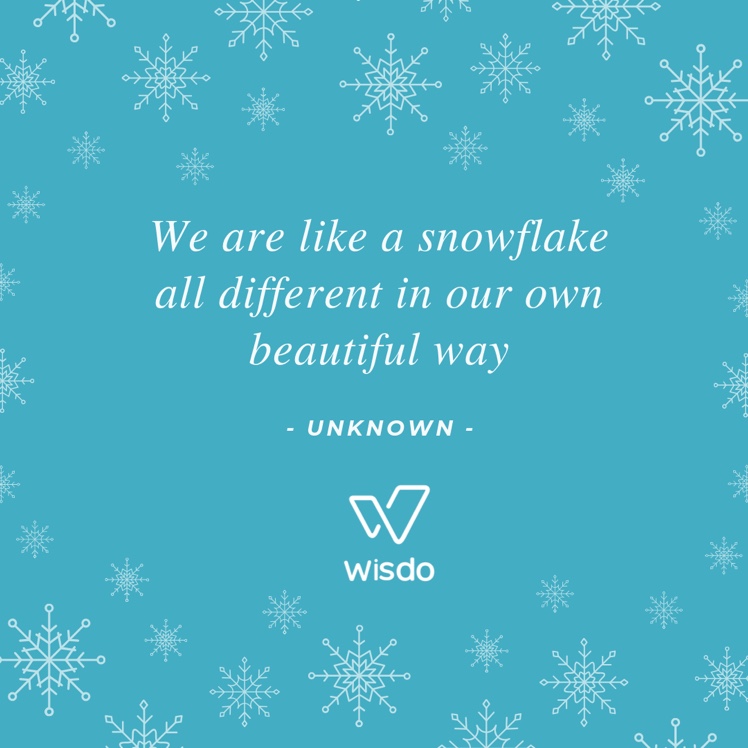 🌹🌹🌹 PMA Post 🌹🌹🌹 Raising kids is hard at times, even moreso if your child has complex needs. However a child is still a child, regardless of what they are going through. What is something you and your child, or children, love to do together?
🌹🌹🌹 PMA Post 🌹🌹🌹 Sometimes we all need to just breathe, count to 10/20/100, whatever it takes to get through each day 💜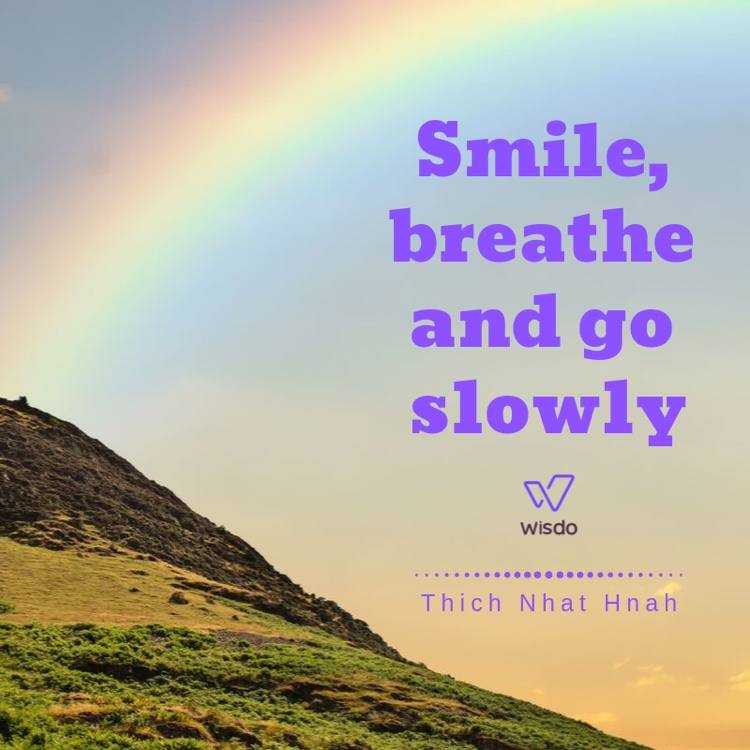 🌹🌹🌹 PMA Post 🌹🌹🌹 You are achieving amazing things every day, no matter how hard each day is. When you get to the end of each day think back to the good points and smile 😊
Struggling immensely with parenthood! I am a mother with mental/emotional/intellectual disability with a child with high functioning autism and severe adhd. The daily stress is immense. I need someone to help me!
7 Replies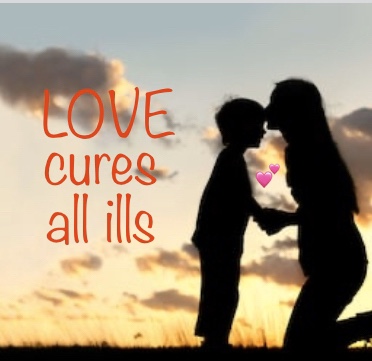 💜 💜❣️PMA ❣️💙💙 If all else fails today, Love will always make a difference. 🎈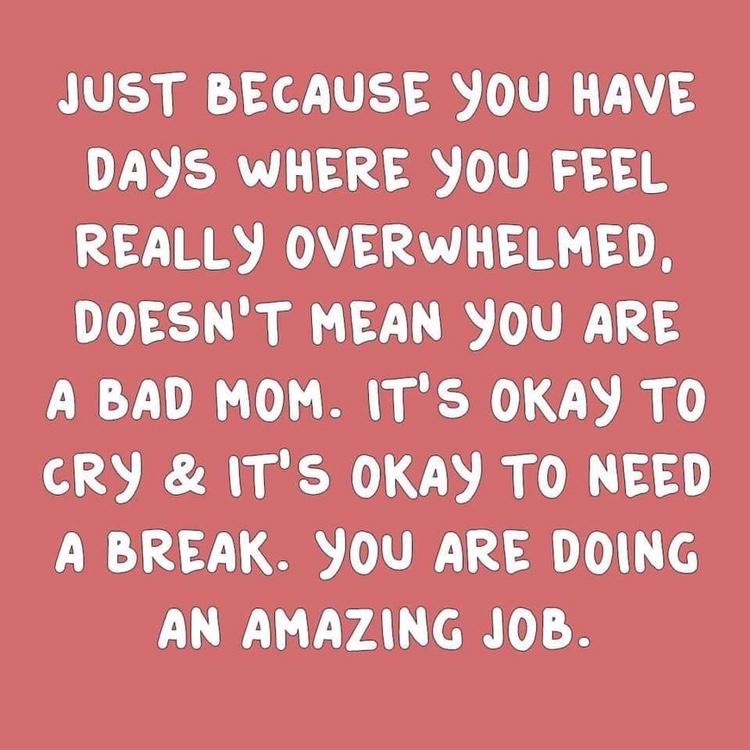 This obviously also applies to dads too 😊
Hello everyone I am new here and my son has autism and he's very high functioning it's been really had for me to deal because he was just recently diagnosed and his behaviors as token a big spike so idk how to keep pressing on with this
5 Replies
But I am glad I found a support group
Hi I have a disability and there is no group fir just people with a disability and I think there needs to be one
There is it's under mental health
There isn't one just for adults and teenagers with a disability what If that person doesn't have the disabilities that are listed ive made my own group
Hello, I'm a hearing mom raising a Deaf child in a hearing family of 6... I don't know if this is the right group or of someone knows the name of a group that better suits me...?
3 Replies
Check out Gratitude Practice Who inspires you? ✨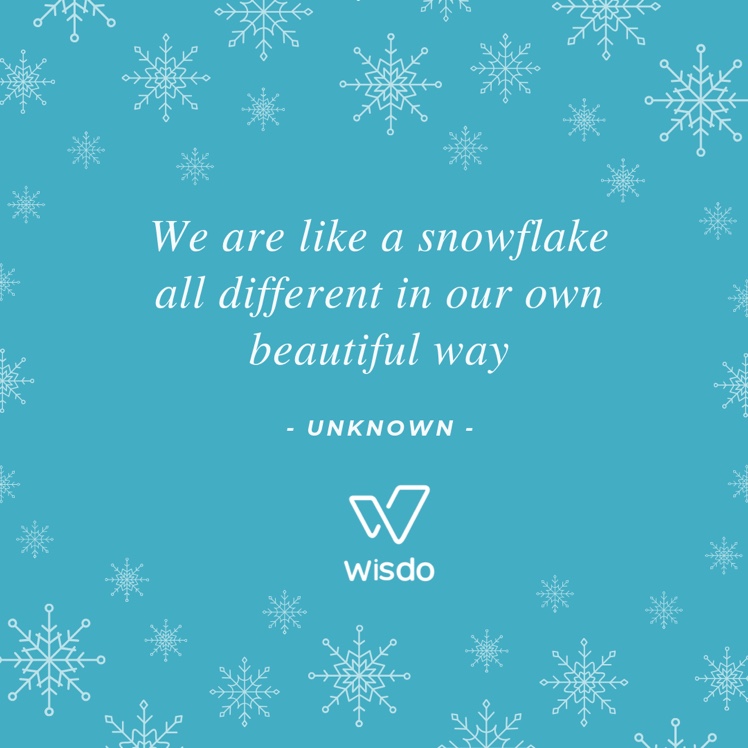 Angry Child Outbursts: 10 Essential Rules for Dealing with an Angry Child By Carole Banks, LCSW READ THE ARTICLE: https://www.empoweringparents.com/article/angry-child-outbursts-the-10-rules-of-dealing-with-an-angry-child/?utm_source=Empowering+Parents+Newsletter&utm_campaign=1524116f1a-Newsletter_2020-04-06&utm_medium=email&utm_term=0_5bbf2964fe-1524116f1a-201388925&goal=0_5bbf2964fe-1524116f1a-201388925&mc_cid=1524116f1a&mc_eid=5e26469fc0 EXCERPT/SUMMARY: If you're a parent, it is a certainty that you have had to deal with an angry child. Often, we end up in shouting matches with our kids, or we freeze up, not knowing what to do when an angry outburst occurs. Anger is a normal emotion in kids and adults alike. But how we express and deal with our feelings of anger is the difference between living in relative peace and feeling like we are at our wits' end. Learning to manage angry children and teens is an ongoing process and an important skill to learn. Read on to learn our top 10 rules for dealing with an angry child. 1. Don't Yell at or Challenge Your Child During an Angry Outburst 2. Don't Try to Reason with Your Child During an Angry Outburst 3. Pay Attention to Your Reactions 4. Don't Get Physical with Your Child 5. Take a Different Approach with Younger Kids 6. Don't Freeze Up When Your Child Has a Tantrum 7. Give Consequences for the Bad Behavior, Not for the Anger 8. Don't Give Overly Harsh Punishments 9. Take a Break 10. Role Model Appropriate Responses to Anger Admitting that you're angry and you need some time to calm down is not a weakness. It takes a lot of strength to say these words out loud. Remember, you're teaching the lesson of how to manage your anger, and that's exactly what you want your child to learn.
Remember you are allowed to have bad days as well as good ones. Treat each day as a new beginning and keep smiling if you can. 🤗
Hi all ... I decided to join this community because I do a lot of volunteer work for an amazing organization in Miami that provides developmental support for adults with disabilities. WOW Center Miami is an empowering organization and through my years of involvement with this community I have great affinity for the individuals as well as for their family members and caregivers. I hope to bring support to all members here, and my love and appreciation for those whose special needs have made me a stronger and more emphatic individual.
2 Replies
I need advice yesterday my boyfriends son came over he is 5 and autistic and I love him dearly. But I've been dealing with nighttime anxiety and panic attacks when my boyfriends brings him I basically do everything and I have to constantly watch him and along with my daughter who was just relaxing watching tv. I was so anxious but my boyfriend kept asking me to do this and that no knowing that I'm freaking out in the inside. Then his son woke up in the middle of the night and had to sleep with us. And this morning I couldn't do my morning run and workout that helps me destress because I was afraid to wake his son up because he is sensitive to noise. How do I set boundaries but I need to take care of my mental health but I don't want his son to feel like I'm neglecting him. Can someone give me advice please
3 Replies
Hi there i am looking to chat with moms that have kids r a child r an adult with. Autism just if u need to talk r relate to someone who really do understands because i need the same i am here
Go to the teacher 1st if nothing isn't done take it to the principal to setup a conference with the other student parents.Keep me posted!
My heart is just so heavy today, it hurts so much some days. I have 2 sons almost in their teens. One has Autism. My son without AU HATES his brother. He says he ruins everything, including their play date today with friends. I feel devastated.
5 Replies
I have a child that has severe behavioural issues he's recently been placed in a therapy home so he can be accessed. He was a danger to me and himself. Christmas has been brutal and new year has wiped me out. Would find it helpful talking to people that have been through similar. My son is 10
5 Replies
Hi,I need to find out about Group Homes, my son is 27 he is mentally disabled. Although he's 27 he's like a 10 year old. Last year his dad passed away and as for me I have metastatic breast cancer stage 4. I have to get my son situated for his future. He will have to live in a Group Home. He gets upset when he hears the words Group Home. What are GHomes like in NJ?You know how you hear "sexual abuse", bad living conditions, is it as bad as people say? Please respond if you know something about Group Homes. Thank you Marina c
1 Reply