Who's with me when I say society as it's set up right now is set up for the disadvantaged for the majority of people? 😡
I think I'm officially taking a huge social media break. It is causing me mental problems. I'm just upset that I don't have that many friends to keep in touch with outside of it. Those weren't my real friends anyways I guess. The meaning of friendship is misconstrued.
Fear of Change Without change there is no progress, but change often invokes fear and anxiety. Join us at Joyful Living on Monday (10/31) at 9 am central time as we discuss how to conquer the fear of change by mastering the steps of transition.
im so homesick and regret moving out of state but the worst part is i cant exactly move back bc ny is too expensive but everyone aside from my parents are back in ny. i never saw my family too often but i would see them on the holidays at least and sometimes randomly and this is the first year without them and its making me so upset. im too broke to afford to fly back for a little and i have to manage not seeing my grandma either while shes dealing with cancer. all these bills are getting to me too. i cant help but feel so overwhelmed.
I'm so sorry to hear that being homesick is no fun
My cousin went through being homesick when she moved to the university of Iowa for one year before she transfered
Hi! Nice to meet everyone here
Angela I'm here my name is Elena by the way it's great to meet you 🤝
Anyone experiencing OCPD? Join the subgroup I've created by searching 'OCPD' under Groups. Let's support one another to combat this diagnosis. You are not as alone as you may feel. Much love and light y'all 🖤
Hello, I've just joined! Don't be a stranger - please introduce yourself
By being mindful you can live in the present. No regretting the past or being afraid of the future. We know the past can't be changed and the future is not here. The present is where we are and mindfulness can help us to find joy in the now. Join us at Joyful Living as we discuss what mindfulness is and how it can help with worry, stress and anxiety Monday (11/ 7) 9 am central time.
Happy Monday please dont throw the vegies at me . Sending you hugs for the week. Be safe my friends.
Good morning and Hi to our new members. HOw are you all doing this AM. I am headed to the dreaded PT lol but I wanted to just pop in and say hi. And Welcome to our new members so glad to meet you Hugs Lilly
Take some time for yourself 💜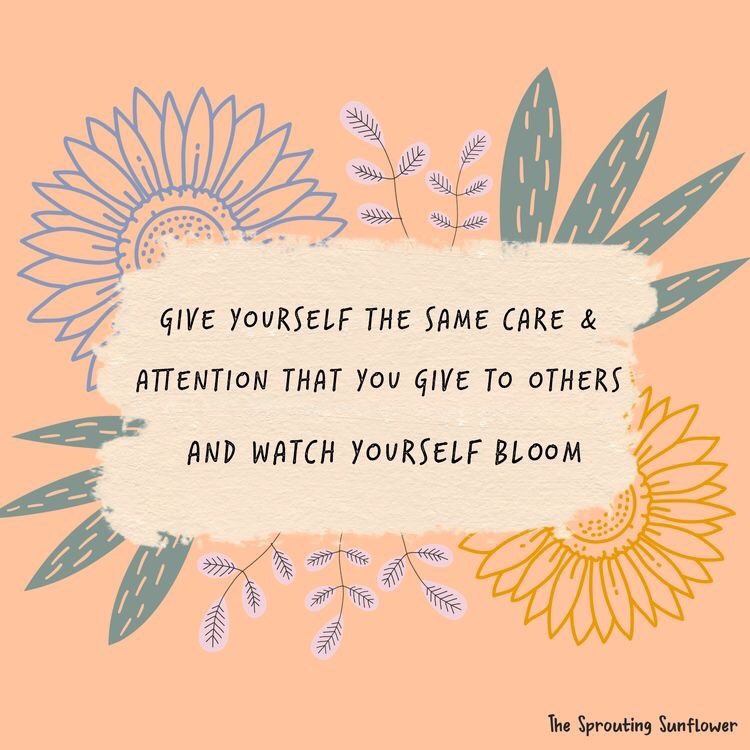 I really love the Wisdo friends I've made and continue to come across. You all and you sharing your stories is so comforting to me. I now understand that I am NEVER alone in this world. I have myself and you all in spirit. Much love and light. Feel free to direct message me if you need a friend, I'm here ☺️🖤
MindfulnessMatters Many people who practice mindfulness site decreased stress, increased ability to relax, a greater enthusiasm for life and improved self-esteem. Join us at Joyful Living on Monday (11/14) 9 am central time as we discuss mindfulness and why it matters.
Hello Henna. Why they do not listen ? Is part of your culture to be part of arranged marriages?
Hi everyone! I've just joined this community. Nice to meet everyone!
Hey everyone. I need some help. So I was suspended because colleagues spun up made up accusations and instead of coming to me or telling me in my supervisions I got suspended and wasn't told why till 2 days later. I was suspended for nearly a month with no further action… there was no evidence of corse… I'm now on the sick till December the first…. I'm dreading going back to be honest. Think I might find somewhere else 🤔 clearly I'm not wanted there. But I love the kids I support 🤦🏾‍♀️ I don't know what to do. I thought I'd be ready to go back. But I don't know if I want to go back to work. I need some help
This week if you know you might be in stressful situations (relatives, a big dinner with family and friends, uncomfortable conversations, etc.) make a plan to use mindfulness to control the stress. Take the dog for a walk. Go to the bathroom and breathe. Hug some babies.  Find what works for you. Join us at Joyful Living on Monday (11/21) at 9 am central time as we dive a little deeper into mindfulness and learn how to use it to help with stress.
So i was kicked out (layoff) of my work a month ago.. I am not being able to secure job since.. I feel hopeless and worthless.. I have anxiety, stress and suffer from social anxiety… all these problem prevents me from making most during my preparation time..😭
Happy Thanksgiving everyone. You're invited to virtual dinner with me , Lilly at the Managing Holiday Stress community. The virtual ham is cooking and I am here to listen, talk, and hug if you need it. Stressing out today? Holiday Stress community is the place for you. Drop by any time. Lilly
Is mindfulness difficult to learn? Mindfulness helps you feel more in control of thoughts and emotions so you don't feel out of control. You have to slow down and notice, without judgment. Mindfulness isn't complicated – but it can be challenging. You can get started in an hour Join us at Joyful Living at 9 am central on Monday (11/28) a we take on some of the most frequently asked questions about Mindfulness.
Hey everyone, does anyone have any advice on how to fix trust issues? I struggle to trust my boyfriend but he's never been unfaithful I just have trauma from past relationships and I feel so guilty for putting my baggage onto him, I accuse him of being unfaithful often and it's hard to convince myself that I'm not correct about the crazy thoughts I'm having about him cheating on me but when I come to the realisation if I am incorrect I feel guilty and it always ends up happening again anyway! It's a vicious cycle I am in and I can't get out of it on my own
Hello, I've just joined! Don't be a stranger - please introduce yourself
Hi everyone! I've just joined this community. Nice to meet everyone!