Been in an abusive relationship & it's only escalating. I'm feeling trapped to say the least; when I want to leave he threatens to commit suicide. I feel guilty but I am no longer in love with him, especially since he is controlling and doesn't trust me. I've isolated myself from my friends and family bcuz of him since they're tired of seeing him mistreat me. He's forced his codependency on me. He even works @ my pt job the same shift as me n I feel like I can never get away. Yet I'll feel guilty when I am away. I know this is unhealthy but I don't know how to get out, especially as I've mentioned before it's escalating. I fear either he'll kill me for leaving or I'll kill him for staying. Pls help me
If you're concerned about safety the best thing you can possibly do is connect with a domestic violence resource in your area so that way they can help you set up a safe way for you to leave/Protect yourself from his instability
Yea I agree, if you live in CA then as soon as someone is "a danger to himself and others" with suicide threats etc then they can be declared 5150 and locked up for 3 days. Possibly longer cuz he sounds crazy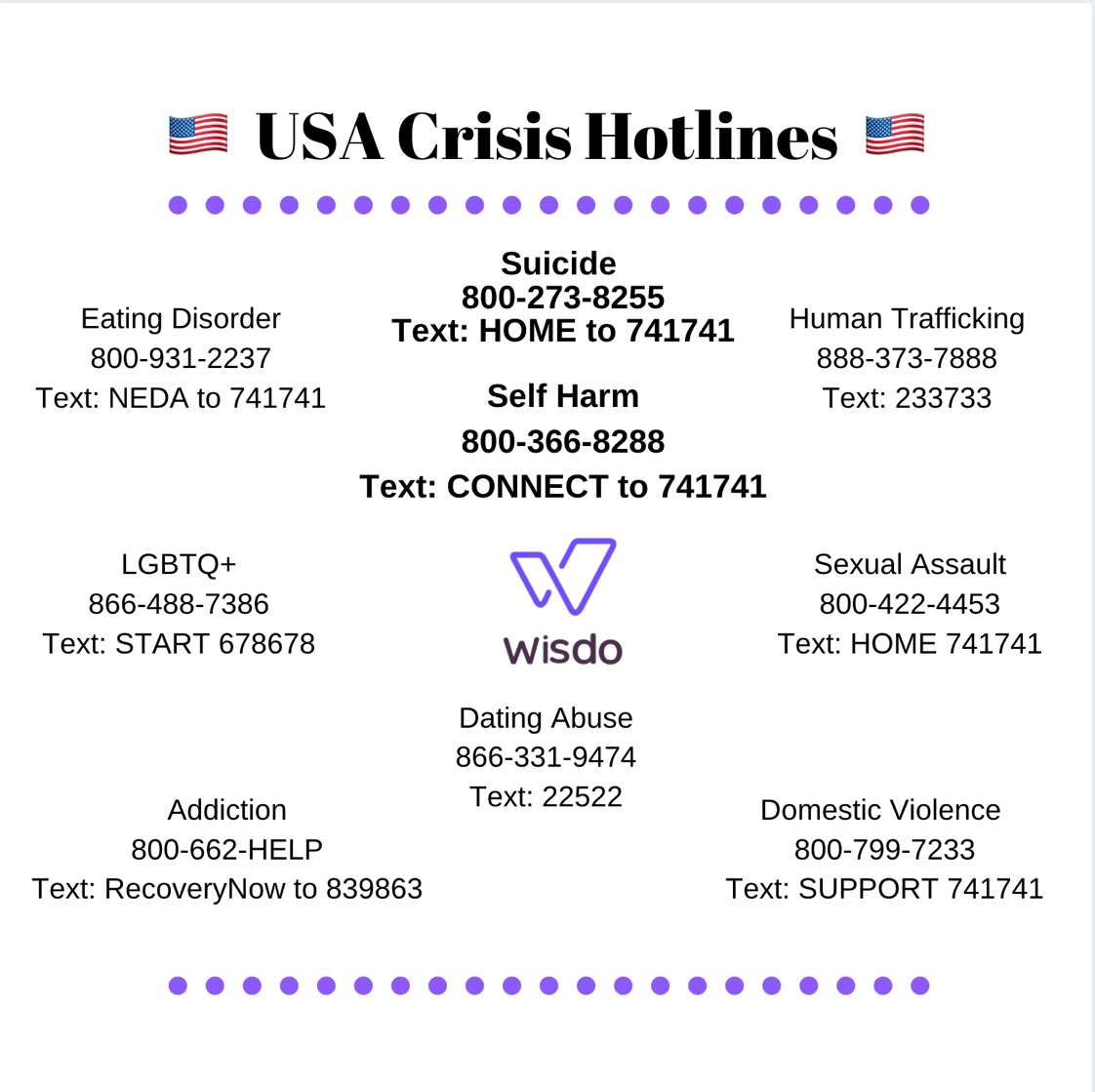 There are domestic violence support numbers in this graphic. I would encourage you to reach out to them for advice. If you're not in the USA, let me or any other Guide know which country you are in and we can give you other contacts.
I've been in an abusive relationship in the past. But not something like this. I just wanted to add that your family and friends will still love you. I thought the same too. That my family would never forgive me for the things my ex did. Or for isolating myself. They were supportive and even gave me a place to escape to when I left. Please call that number someone listed above. You are worth having a happy healthy life! He is only holding you back. Message me if you need someone to talk to. About anything!
What do you need from us broken?