Bethany Booker, I've been and go through the same experience. My doctor still hasn't given me an exam/pap smear because of the PTSD I experienced when we talked about it or scheduled it. I've been seeing her for 4 years now. She still won't push me to do it. What you're experiencing is normal. You should express your worries to your partner and to your therapist/psychiatrist if you're seeing one. They will help you find ways to cope especially if you have a very good support system. If you need to talk more, I'm here for you. I also have been molested and sexually assaulted multiple times. I'll tell you my story if you want and you can message me that is, if you want to know. Maybe it will help you talking to someone who's been through the same thing you have.
I thought once a left the relationship were hr abused and sexually assaulted on regular bases would be the end to the misery…. it's been 9 years and I'm still dealing with the flash backs and memories of the things he did to me. Yes I am proud of myself for getting away from him… but getting passed what he did to me… that's the hardest part. But I wouldn't be who I am now without all of that happening to me. But it's those days where everything is fine.. and then someone says something.. or I see something and it's like I'm back 9 years ago. And I don't know how I don't show it… I guess I've gotten good of fooling everything around me. It's been a tuff road. But I'm still dealing with what the fucker did to me. It's sucks.
Sexual abuse 17 years ago ruined my life, destroyed my happiness and I have been falling since, no matter how much I fight. It broke me and my life and after fighting so many mental challenges, undergoing multiple diagnoses and over 20 different medications as a result, I feel lost. I could never live a normal life…I have hit rock bottom and this time I don't have the strength to get back up.
💙✨Resource alert✨💙 - National sexual assault telephone hotline - 1-800-656-4673 -
Rainn.org
💙 Confidential support from trained staff member 💙 Support finding a local health facility that is trained to care for survivors 💙 Local resources that can assist with your next steps towards healing and recovery 💙 Referrals for long term support in you area 💙 hotline is safe and confidential
I miss feeling okay with being intimate. I don't even wanna do anything with my spouse. We were together before the s/a. He's been there for me the whole time. And has only gotten more supportive. I look at him and I feel love and happiness and I want to show affection-or at the leafs not have a knee jerk reaction to move away when he tries to be affectionate. I've been trying to find therapy but I can't find the courage in myself to do the online video session that's required. I canceled my scheduled one two days ago. Strangers scare me in every way. That s/a has stolen so much from me and I didn't even realize how much until I was able to recollect details a month or two ago. My memories over the last 7 years are shot. I have always had issues w intimacy bc of my fam environment. But now I just feel like ice. And wanting to show affection but feeling like my body and brain have revoked the privilege just feels demoralizing. I feel robbed of who and what I could've been for the last 7 years. And I feel like I'm broken-and I don't know how to begin to fix it. I'm trying finally and I just feel like it's a map of dead ends.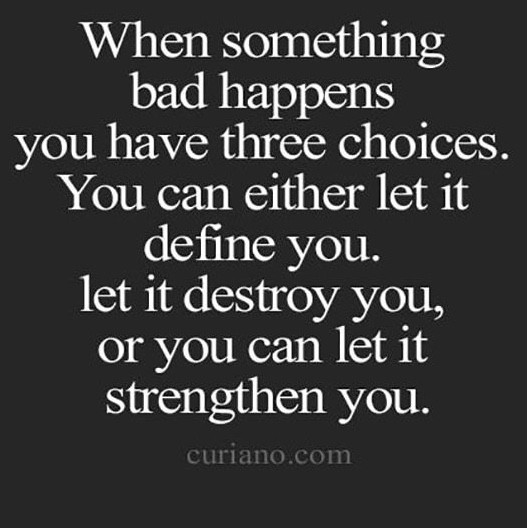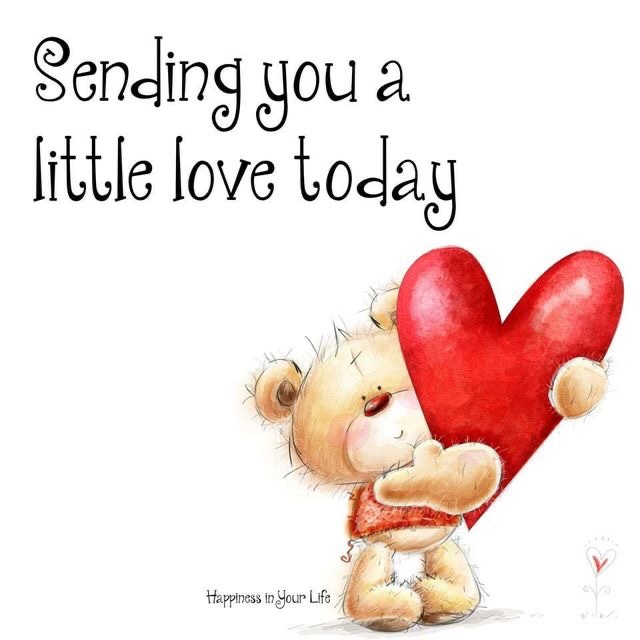 Started getting flashbacks. When I was a child I was abused my my older cousin. Every time we were left alone at home. Sometimes he would get me at night. To think I met home again and he looked like nothing happened. I hate him but I hate myself for blaming myself this whole time.
I might be part of the statistics of having mental health issues but I am more than just a statistical number. I am a human being with a heart. I am a son, a brother, a cousin, a nephew, a grandson, an uncle, a husband, a father, a grandfather, a friend, and more importantly, a human being. I didn't ask to have these medical titles. A lot of the shit that has caused my medical health is what the world imposed upon my person has a baby, toddler and teenager. I refuse to be the victim of these malicious actions that took my innocence away. I didn't asked to be abused, bullied and misunderstood. I might be different and complex but that's part of me surviving all the abuse. I have finally found part of my inner light, part of my dignity and part of wanting to live a happier life. I am no different than you, we're all different and we all cope differently but we all bleed red and we all breath the same air. Take it from a survivor, it is not worth letting the abusers control your every day and your breath of air. The one thing that people can't still away from you is your heart. Listen to your heart, listen to your instincts and do your best to move forward with an open mind. Let yourselves be free from the negativity, open your wings and fly to the destination of your choice. Just like nature, we all need the sun and the rain. The nature has music for those who listen. Nature streams into ones soul. In every grain of sand, there is an untold story about survival. Rise above and don't lower your standards to raise others. Hugs The MoC
If I showed you, My tears, Would you dry them, Or would you capture them, In a jar called WHATEVER. If I told you, I was falling apart, Would you track my tears, From my eyes, Would you turn away, And write my life story. Don't judge me, By the flow, Of my teardrops. Tears can be deceiving, You might see them, But you cannot see, The internal wounds. My teardrops, And my jar labeled PAIN. My teardrops are silent, They hold the loudest PAIN. The MoC
Could you, Could you love me. Could you, Could you accept me. Will you love me, and, Accept my imperfections. When I was a little boy, I dreamt big, When I was a little boy, I had high expectations. All my dreams, We're taken away, Away from an innocent child, I dreamt so big. Where do I go from here, How do I disappear, From all these dark clouds, How do I disappear, From all this madness. I won't let these teardrops, Spill tonight, I will rise above, Fight this inner storm, This is the story of my life. I will look within, Find that blazing strength, Open my wings, and, Fly away, Away from all the madness. I will rise above, This is the story of my life, I will rise above, With my silent smile ; The MoC
In my darkest hour, When I feel that I can't breath, The childhood shadow, That keeps haunting me, I'm embracing all of my inner pain, Of letting go, Some days I feel broken, Some days it's hard, To say goodbye, To that broken child, Who lives inside of me. Behind every sad story, Lies a story, Of a broken child, Behind every tear, Lies a story of survival. The MoC
I wasn't sexually assaulted , but I did have a family member violate me and ask innapropriate things about my body , and I'm needing advice on what to do . Okay I started to remember a childhood trauma that has an effect on me to this day . When I was 11 years old and going through puberty at the time. , we were sitting in the living room and he was sitting in a chair and I was sitting right in front of him . My mom was working graveyard shifts And this family member was like rubbing on my back , while he is doing this he proceeds to whisper in my ear " can I suck on your boobs ?" I was really shocked 😳 the fact that I never told anyone in my family is because I don't want to ruin it . I know he as drunk but am I wrong for still being angry with him ? I still have e a little resentment towards him . Am I wrong for feeling not fully comfortable around him ?
Hello everyone! I'm excited to be here and to get to know you all💜
So tomorrow marks a year where I was brutally raped , and I'm just beyond having the worst time trying to corporate with my anxiety , I've had so many mental break downs this whole week , worst chest pains & including no sleep with so much fear , I don't know how to keep calm anymore someone help ?
Hi there 👋 I'm new here - feel free to introduce yourself!
Nice 👍🏾 meet you everyone.☺️ My outlook on life has been molded over the years. My past is not all kittens & rainbows 🌈 unfortunately. Misery & failure has taught me serious lessons. I decided to choose a happier & healthy life because I see my value. I want to give myself the love 💕 that I always starving for. Bless all who reads this. 😇
Anyone around to talk? I feel like I am making everything up sometimes