Loading...
💙 TEACHERS 💙 What is your favorite subject to reach, and was it you'd favorite in high school? Comment in the replies and let us know!
3 Replies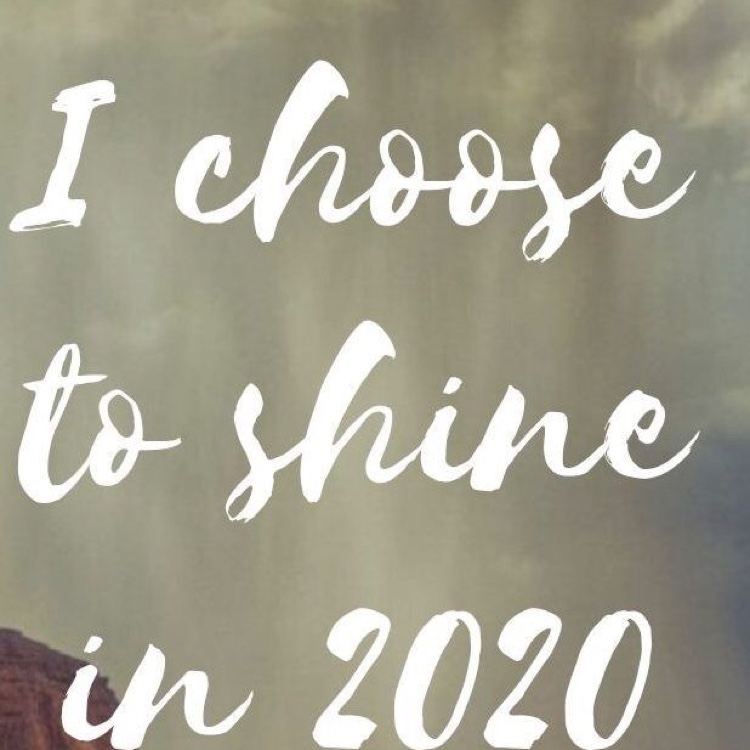 Maybe the beginning of the school year was bumpy, but you can always finish off the year great with a fresh start.
I want to teach in the states, but I am having a hard time choosing the state I want to teach in. I want to teach in a state with the step system, and that the pay will recompense the cost of living. Anyone knows a good place to start?
7 Replies
Is anyone else here a community or adult educator, or work independently or in a non-traditional education setting?
6 Replies
💙HEY TEACH!💙 What is the craziest thing to happen to you while teaching? Some of the stories I've heard over the years are wild! Reply to this list and let me know your story!
2 Replies
Hi everyone! I'm gonna be an e teacher for self discovery courses soon. Love teaching so far. Anyone else doing online courses? :)
Also guys I made a daily quotes group of any of ya'll wanna join!! It's in the motivation section
I'm in the final course of my CDA and I'm so excited for the future!! ❤️
I'm studying TEFL at the moment. Just curious to know if anyone knows anything about it.
I have my degree in teaching. I LOVE to teach, and I love kiddos. But I don't know if I want to teach anymore. I only hear bad things about teaching these days and frankly I'm afraid. My friends who went through the program with me are in their 2nd years teaching and hate it. They also want to quit. I'm stuck in what to do with my life at this point.
3 Replies
Check out Meaning Practice How would you like to spend your retirement? 👵👴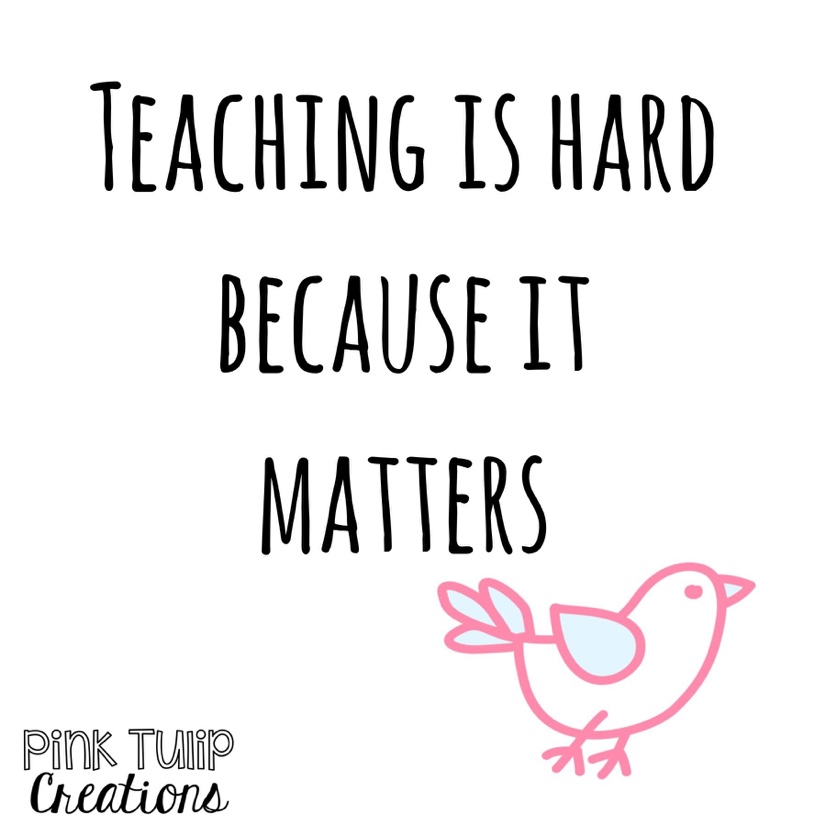 💙PMA💙 Teaching isn't just a job, it's a passion.
To those of you at home in your virtual offices, I thought you can appreciate this post. People posted what their kids are doing but refer to them as "coworker". Many teachers are home teaching while still needing to care for their OWN children. So have a laugh **hugs**
Hi everyone, hope you all are staying safe and sane during these difficult times. I just joined and wanted to maybe share and get some advice. I have been teaching at the preschool level for the past 12 years. I just finished my BA in early childhood education in October and recently relocated to California from Washington DC. I'm in the preliminary stages of research on the type of certification/ license I need to teach at a kindergarten level. Getting some insight from anyone in the area would be much appreciated. :)
Hi, I need to some advice to do with teaching and hairstyles. I am currently finishing my sport degree at university, and will hopefully be starting my teacher qualification (PGCE) in September. However, I would like to know whether a school would take on a teacher who had an undercut in their hair, as I am debating getting one, but I don't know if it would allowed in teaching primary schools? Could someone please let me know, if schools would have a problem with this, or if undercuts are allowed. Thanks
Hi! I need some advice about teaching a second language. I am starting to teach a Taiwanese child English (I'm American). For those who have taught a second language, please tell me how I should start. My first lesson will be on when to use I, you, we, she, and he. But what should my next lesson be? Thank you!
2 Replies
Hi! I'm a grad student about to graduate in elementary teaching. I'm in the process of applying to different ISDs to be a teacher and was wondering about when people usually hear back after being interviewed for a teaching position? Any thoughts or experience with that? Thanks.
2 Replies
💙How would you change teaching?💙 I'm sorry for the lost absence on the bi-weekly pinned messages, but I'm back to pose a serious question. In these tough times, what could we do to change the how teach, what we teach, or when we teach to create a more tolerant and productive classroom of kids and future adults of a generation? Some of their info starts with US. So, what can we do to make that Info the right info to give them? What life lessons (within reason) can we teach them that they may not get from their home life? Let me know your answer in the replies!
4 Replies
I'm so glad I got to continue teaching from home during the situation. I look back at my camera roll and my eyes sting. Wow. Children are just amazing. Let's not stifle these miracles.
📖 Online Teaching During a Pandemic 📖 For those who are currently in the education system, what have you done differently when teaching online to students who are at home and in a different environment than your classroom? Leave any tips about discipline, motivation to learn, etc in the replies to help those who need a little advice! You all are appreciated and thanked for continuing to do your job in a tough situation. 💙
3 Replies
I've been working for a month and a half since leaving in March at the start of the pandemic. I've never felt so awful at this job. Since the beginning of the pandemic I've have anxiety in the morning before work. I feel like I'm over working on top of having fears about this virus. I should be grateful for this job but I feel horrible and unhappy
1 Reply
📖 Teaching Tips for Reopening Schools 📖 1. Listen to your students. If they are there and don't feel comfortable, or are anxious being around others, try to accommodate them as much as possible. 2. Only expose your students and yourself to other classes in passing in the hallways, and enforce the 6 feet rule. You'll have a really long line, but it matters! 3. Make everyone wear a mask, and have administration back that up. If you aren't wearing one (depending on what your state is mandating), you can set a bad example if students have to. If you have a child rebel, educate them on why a mask is important, and try to diffuse any possible political reasons as why they are having to wear them, if that is what is being portrayed to them at home. Understanding their reasoning is as important as educating them on healthy choices. If anyone has any other tips, please leave them in the replies for this post! Thanks!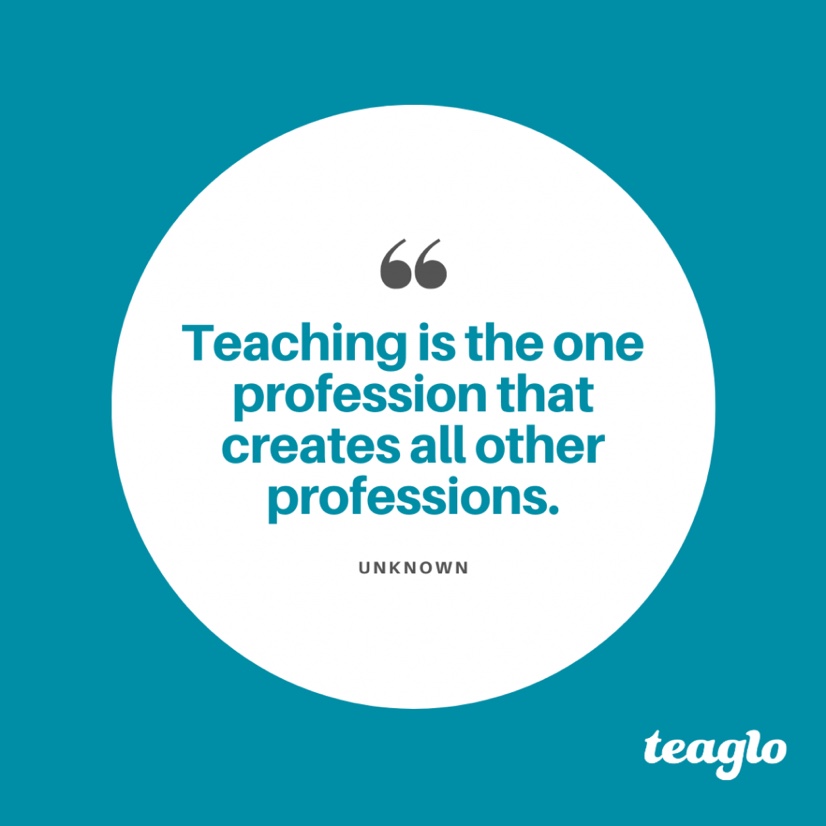 📖PMA📖 remember that you are important and valued during these times. Teaching is giving knowledge to the next generation to carry on. You are the fundamental aspect of society. Stay safe and healthy!
Hey all, I've recently started teaching English online to the latino-american community, but I'm having trouble coming up with new ways to teach, any ideas?
5 Replies
Just invested and have been able to make some good income for myself it really a nice experience 😊
I love teaching so much. Covid has been a challenge with 60 percent of my students currently online. But I'm learning skills I will continue to use the rest of my career.
I love teaching so I'm always open to learn more and teach too❤️
I love the movie Maid in Manhattan. Just a good love story and I must admit Jennifer Lopez is one of my favorites. But there is a line in that movie that I will never forget. It is when Lopez has been fired. As she is about to leave, her immediate boss who supports her says this, "What we do Miss Ventura, does not define who we are. What defines us is how well we rise after falling."
A few years ago, I heard a motivational speaker reference a study done by psychologists regarding barriers. These psychologists had placed a piranha in a large aquarium. At one end of the fish tank they daily put in insects, crustaceans, and other of the piranha's favorite food. After a few days they placed a clear layer of glass between the piranha and his daily source of food. When the food was dropped in the tank the piranha swam with great enthusiasm toward his prey only to smash into the glass. As painful as it must have been, the piranha repeated his charge, but each time hit the glass with less force. You can guess what eventually happened...yep, the piranha continued to swim with zest toward his meal, only to pull up and not touch the glass at all. Then the psychologist removed the barrier. Even though the piranha was free to eat all he wanted, he continued to go no farther than his former painful boundary. The application for me was obvious. I reflected on the times I had let painful experiences from my past inhibit me from experiencing the life of fulfillment that was free for me to enjoy. It was as if I had emotional anchors weighing me down. Does this illustration connect with you in any way? Do you have painful experiences from your past weighing you down? What I am seeing here in Wisdo, are people supporting each other to move beyond these artificial barriers and live a life that will bring them peace, joy, and fulfillment. I'm blessed to be in this community.
In the movie, "Mr. Holland's Opus", we have the story of a young man with a dream, to write a famous symphony. To make money while he is writing the piece of music that he hopes will change his life, he gets a job as a music teacher for a high school in a small town. For the next 35 years he works on his Opus, while supposedly wasting his time and talent teaching. Finally, the local school board cuts the funding for the music department, and at the age of 60 he is unemployed. His life has been an apparent failure. He never reached his dream. As he is walking out of school for the last time with his wife and deaf son, he hears a commotion in the school auditorium. He looks inside and there are over 1000 students packed in. A sign on the stage reads, "Thank you Mr. Holland!" He is escorted to his seat and up on stage is an orchestra of people sitting with different instruments (his students from the past 35 years). Then the back doors open, and a group of secret service agents walk in leading the governor of the state. She walks to the podium to address the crowd. She is one of Mr. Holland's former students who while in high school had a very low self-esteem. She addresses the crowd with these words, "Mr. Holland impacted and changed so many lives in the last 35 years. He certainly changed mine. Word has that he was always working on this symphony that would make him rich and famous. Well, Mr. Holland is not rich, and he is not famous. But he has achieved something well beyond riches and fame..." Then the Governor pauses and looks directly at the old music teacher and says this, "Look around you... at all the lives you changed. We are the notes and the melodies of your life. We are your Opus!" When I saw that movie for the first time I was moved. I began to look at my own life and think about how much energy and focus was on my big dreams. When all around me, as I traveled on my journey, I was experiencing the real joys of life by the people I encountered. Wisdo gives us that opportunity every day. To positively impact a life. To write our own symphony. Thanks to those on here that have encouraged me and allowed me to be a part of your Opus!
A few years ago, I was in Liverpool, England working on a graduate degree. I had some free time, so I walked down to the docks. It was a very cold and dreary February day. I was melancholy and over 3000 miles from my home. As I was making my way down the docks, I noticed a small chapel that simply said, "Open to the Public." So, I walked in and sat in silence. I was all alone. A couple of moments later, I looked to my right, and there are on the wall was a framed quote from Robert F. Kennedy. It moved me and so I wrote it down and have kept it all this time. Here it is: "Each time a man stands up for an ideal, or acts to improve the lot of others, or strikes out against injustice, he sends forth a tiny ripple of hope, and crossing each other from a million different centers of energy and daring those ripples build a current which can sweep down the mightiest walls of oppression and resistance." I am so thankful for the ripples of healing, hope, and love I witness everyday with you guys here in Wisdo. I hope today I can make a positive ripple too!
Hey guys I'm doing my PGCE (teaching placement) I love the school, class teacher is helpful but I have been out of experience of teaching for a while due to COVID. I have like 7 weeks to meet all 8 teaching standards and I feel the pressure. Every night, I'm thinking of the next day, what I need to do (despite me making a list and having post-it's as gentle reminders) 😩😩
A few years my son, who was 3 years old at the time, was sitting with me on the floor. We were watching a football game. He said something and I responded, "Yeah, that's great." A few moments later as I continued to watch the game, he said something else, and I gave a similar response. All the sudden I felt his two little chubby hands cupping my face. He turned my face toward his and said, "Dad, I'm talking to you!" I don't know about you, but the world I live in is full of stimuli and distractions. Most conversations I am involved with are very surface level. Rarely do I ever feel someone is totally focused on me. But not here. In Wisdo there are times when my connection is almost supernatural. They listen with empathy and share words of healing. When those moments occur, I feel truly embraced. Thanks to all of you on Wisdo that have allowed me to share my struggles and frustrations. You are a welcomed changed in my chaotic world.
Teaching is my dream job. I have been working on getting my teaching certs through a certification program. I was getting all A's up until this point when I started student teaching. The first 6 weeks of student teaching I was doing fine. Got an A on my first evaluation and did pretty good on my weekly progress reports as well. As I'm getting ready to go on vacation since it's Fall break I get a call from the certification program I'm at saying that the school I was placed at wants me removed. I end up getting an F. That's their policy. Fast forward they put me on a remediation plan and basically tell me if I have one more little mishap I can't take any classes with the college ever again and I'm out of the education certification program. I do the remediation, I connect really well with the kids, the teacher, and the other teachers that work with her. The principal comes in to watch me I get nervous which I know that is something I need to work on. I basically got nervous because the last time the principal watched me I got removed from the other school. My mentor teacher has to leave early that day it's her daughter's XC championship she is going to. She tells me to prep for the next day since I will be teaching a lesson I am getting evaluated on the next days. She tells me the other teachers can help me if I need help. We all connect really well. While I'm at the school, I get a call from my college that I am getting removed again. Apparently I was too nervous and the principal thought I wasn't quite ready to be teaching in front of the whole class. I tell the other teachers what happened and they told me that it doesn't make sense they could just remove me like that. They told me not to give up on teaching and that there has to be something wrong with my college. They advised my to drill my college with questions. They even let my mentor teacher know I wasn't coming back. She ends up texting me that night and tells me she didn't know that was happening and that she was sorry she didn't get to say goodbye and tells me to keep doing my best and learning. We weren't technically supposed to be in contact with each other. Is teaching really that competitive? I thought we had a teacher shortage especially now. I don't understand how I could be getting A's on all of my progress reports and performance evaluations and class work yet somehow get permanently from the education program. I didn't do anything extreme that would get me pulled such as being controversial or cussing at a kid. I guess maybe I'm not meant to be a teacher. I have to meet with my college Monday and I'm just dreading it so much.
2 Replies
Do you need a PhD to teach in graduate school or undergrad? Also, is getting a PhD even a good idea right now? From all the post docs I talk to, there was an oversupply even before COVID. I have two masters degrees, but neither are in education. Would I even be eligible to teach at lower levels (middle school / high school)?