Loading...
I have verbal tics and hand movements as I say the phrases. they are mild and usually come out when I come out of anxious situations. My voice changes and I say phrases over and over. My husband thinks it's cute. They are mild but it's odd I cant control them. They slip out in public. Its getting worse as I get older.
Just wondering if anyone has trouble with cussing? I've read that it can be part of it, some say they don't see how. I have a bad problem with cussing. Every other word out of my mouth is a cuss word some days.
Hey everyone. So amongst other things I've been encouraged to accept I have what seems to be tourettes like tics. Mainly physical tics like facial tweaking and muscle tweaking on neck, arms and leg. Occasional verbal but I tend to mask everything, especially the verbal as long as possible. I've always had some degrees of them but never really accepted the as a thing hence trying to always mask them but it gets me so stressed sometimes especially as stress makes them more likely to surface.
5 Replies
If anybody can validate this kind of stuff I'd really appreciate it I feel so dumb going to the doctor about this because it was all mentioned when I asked for an autism referral and it seems my doctor messed up the referral reasons so the assessment got rejected for that. :/
How do I tell people with them not making the Laugh
My stepdad died yesterday because of stage four stomach cancer he faut it for almost a year and a half and then yesterday he died as I was at my gf's birthday party and my 14 year old cusson called while I was laying with my gf and I missed it and them I called her back and she asked if I knew and I said know what and she said he died and I got off the phone with her and called my mom and asked why didn't she tell me and she said she didn't think about it so I'm kinda messed up now And it's making my anxiety really bad and it makes my stress bad and then my ticks kick in
1 Reply
I need help me ts is getting worse daily and I don't know what to do
My son has rolling of his eyes and turning his head
Wisdo Team here! I am working to find more effective ways to spread the word about this awesome platform. If you are an Ambassador, Helper, or Guide and have five or so minutes to answer some questions, send me a private message. Looking forward to hearing from you :)
I haven't been diagnosed but for years I had these vocal and physical tics that I do. The vocal ones involve me gasping and the other one almost sounds like a hiccup? (That's what others have said when they heard it) the other one is I scrunch my face up as tight as possible or I twitch my nose. Like I cant help it. I've tried to stop but i feel that if I dont do it I cant be satisfied. I have to do them a very specific way or I get upset and keep doing it until it's right. I dont know if this is what it feels like for people who actually have tourettes. I'm sorry if anyone thinks I'm being mean or stupid or something. It's just always been something that's bothered me.
1 Reply
If anyone needs someone to talk to I'm here
Hey...I know this depression phase sucks!!! I'm still in it...I'm 18 and I've experienced the world for what it was when I was 9 and I fell in a depression state...alot of friends passed away from suicide...and I've even attempted alot of times...it sucks! I know!...but if ANYONE wants to talk about their stuff that's going on right now in your life I'm here...okay? I LOVE supporting people...it brings me peace ...I am selfless...that means I care about others more than I do myself! Even if I don't know you...I still care about you!...like I said...if you EVER want to talk...I'm here for YOU... You can vent to me...I won't talk if you don't want me to...or I can talk if you want me to...please message me if you're struggling about ANYTHING!... Just remember.... YOU MATTER!!!
If any of you need help or someone to talk to I'm just a message away.
How do others help control there tics without medication. I give myself bad stomachs pains and dealing with other tics.
4 Replies
I hate having Tourette's... the worst thing is when I met this guy who also has it . ( nothing wrong with others!! ) he was super nice only his ticks were setting me off and then we triggered each other . It wasn't fun... it was frustrating and awkward... I couldn't look at him cause my old ticks that haven't been used in a while we're dying to come out . Now I'm ticking like a machine verbal and non verbal 🤯 anyone have that problem...?
As soon as my vocal ticks die down a bit. I get stressed with something or suuuper busy and then the ticks are like hey miss us we're back !! I hate having people stare at me. I hate having people laugh or look cause I'm ticking away. I try to hold it in but I can't. I feel like all my ticks are trying to come out at once like a bomb ready to explode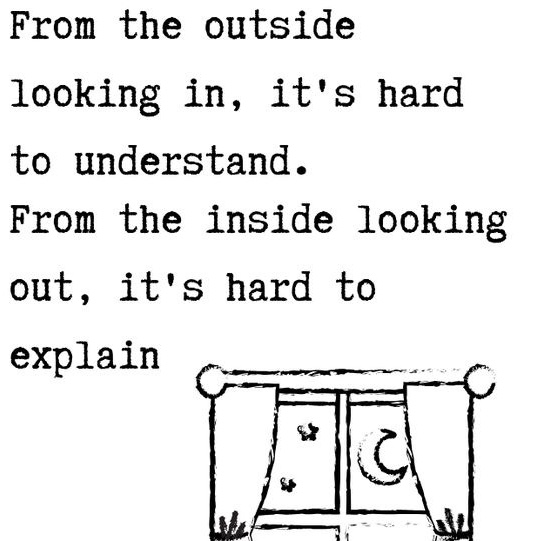 ⭐️⭐️ PMA ⭐️⭐️ Remember you are not alone.
Serious question does anyone believe someday the Tourette's will go and you'll become Tourette's free?
Serious question does anyone believe someday the Tourette's will go and you'll become Tourette's free?
6 Replies
Is this not active anymore?
my tourettes makes me suicidal i spspfspdpfs- help
2 Replies
Has anyone had any success with cutting down their symptoms with any meds or other treatments?
2 Replies
My tics are getting so much worse :( and so is my OCD, and everything is just crashing down around me
2 Replies
Suffering from Tourette's is truly a nightmare, I trade any mental illnesses or problems over this 💔
Has anyone ever managed to be Tourette's free before or taken medication that makes to symptoms less severe?
3 Replies
Hi everyone! My sister has Tourette's so if anyone would like to talk about it , get some advice , hear her story and how she copes with it . Please feel free to message me
Hi everyone! Over the years my rica have calmed down a lot, but I'll get random bad few months in a row and they get triggered especially if I noticed them in videos. Usual my people don't notice cause I disguise them pretty well but some are harder to hide than others and I just saw a video from a couple years ago when I had persistent facial tics and I'm anxious that it placed that muscle memory back into my head and it's going to start back up. Any tips to prevent certain ones ?? 😩
Own it. Dont hide it and it won't be a thing anymore.
Anyone know any toys or objects you can fidget with with to reduce Tourettes from triggering? ( already tried "fidget toys" on eBay and I didn't like it )
Hey guys I recently got to know about tourette's syndrome. I have been experiencing certain tics that come and go for some years now. Sometimes they're very uncontrollable and i feel extremely embarrassed and agitated. Does anybody else feel a weird sensation in their legs when they try suppress their tics
Nothing better then someone who also has Tourette's gets on the bus and sits right across from you 🤦🏼‍♀️🤦🏼‍♀️🤦🏼‍♀️ the entire ride we were basically just setting each other's Tics and stuff man it was so frustrating but we did get a good laugh outta it XD plus side was no one sat by us XD
How do you deal with ignorant people, I feel like I can't go outside because people judge me everywhere and make fun of me. I've only started developing tics, but they are pretty bad atm
Hello guys how is everyone feeling?
Hope you guys are okay. Let's make this group active again!!
I need some help from a lady please