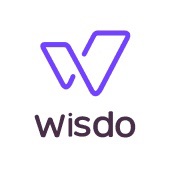 Wisdo Announcements
Author
Hi there! Just reminding you about our Wisdo Orientation event starting now. Click the link in purple to join us. https://us02web.zoom.us/j/9837306043 Today we will be talking about how to Navigate the Communities. Join us, learn something new while meeting others!
I dont know which community /grouo i fall under but i just need to vent out.. Am slowly losing myself and finding it difficult to accept the situation. 6months back i lost my husband and ever since we departed i have not been myself. Tried suicide 3times, am not a person of body art but since he passed on in that 6months period i got 6tattoos. Reason for tgat is i feel a bit better feeling that pain. At times i would dress up AND MAKE UP but than the minute i step outside i burst in tears. Am slacking at work due to my mind is all over the place. Family and friends say its ohk it will get better but its only getting worse. Am really findinfg it difficult to accept. I have a tendency of smashing things in the house weather its glasses or plates, lamps.. How does one cope? I losty soulmate. Known each other for 6years and married for 3years. I feel robbed
Hanging in there,I hope you're good
Am new still trying to navigate around here...
Me too .. Can I tell my relationship problems?
Unfortunately people just move on but your husband lives on in your heart and in your memories you have to remember that he would have wanted you to be happy give yourself a time frame and after that time passes try to get back to the things you used to do or maybe learn a new skill
Being irritable is normal just remember that people didn't love him like you did and still do
Hi Debra I'm sorry for loss, I know take time but God got you endure night but joy comes in morning , May Lord give you strength in this time needed. I pray that you be strong and the lord give you strength.😇🙏🏿🙌❤️
I'm new here can someone tell me how this app works. Thank u
Hi Vanisha and welcome to our community 🙂 🔅 Wisdo is a peer-to-peer support and wisdom network, connecting people with similar life experiences 🔅 You can interact with people who have been there, by either posting in a Group or by sending private messages. If you wish to just watch the chats, that is fine also! 🔅 To read the latest and best pieces of wisdom on Wisdo, click on the Wisdo logo on the bottom left. ❌ Please don't share information about location, or personal accounts (such as Facebook), remain respectful ⚠️ Please mark any post containing information that could be upsetting with these words: "TRIGGER WARNING" ❤️ ALSO, when replying to someone's post, make sure you press the little reply button on the post! That way the person you are responding to will get a notification to let them know they've received some great support/advice . I am here for you always, Wisdo Guides 💜