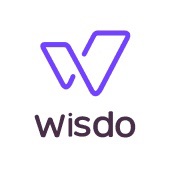 Wisdo Announcements
Author
Time to meet new friends! Join us for some ice breakers, share your stories and meet new members of the Wisdo community! (This event will run from 4pm - 5pm EST) The room is open now: https://us02web.zoom.us/j/9837306043 See you there!
Amazing Monday Zoom Call everyone if thou i was just waking up from a nap 😴 Always Remember You're Amazing!! 🙂❤💯👍👍
Thanks for coming Rebecca! What a great session!
I have been on Wisdo for 2 now every Monday/Wednesday/Friday I look Forward to going Zoom call brighten my mood just meet and talk to new people!! 😁❤💯👍👍
Hello Wisdonians! I hope you are well. This week Gillian's corner will not be taking place but we will be back next week! Take care of you and be safe