Loading...
Hello, I hope everyone's doing well. My 4 year old niece was just diagnosed with asthma a month ago. I'm really sad and scared for her. I don't know much about asthma. Last week my sister and her dad took her on vacation and my sister asked me to clean her house for her and when I did I noticed they left her breathing mechanism and an inhaler (I apologize for my ignorance, I don't know much about asthma or the stuff prescribed by a doctor) I was so incredibly sad and angry about this, I feel like they're not taking this as seriously as they should. What can I do? :( I worry for my nieces health. :(
3 Replies
I have asthma and corona and am not dying
5 Replies
What are the best cardio exercises to do with asthma
12 Replies
Chat with Chaz @ 10:00 am/Chat with Tom at 12:30 pm/Chat with Tiffany @ 1:00pm/Chat with Michael @ 2:00pm/Chat with Laura @ 4:00pm/ (all times are EST) 💜
Chat with: MC @ 1:00pm/Vanesa @ 2:00pm/Michael @ 3:00 & 3:30pm (EST) live today💜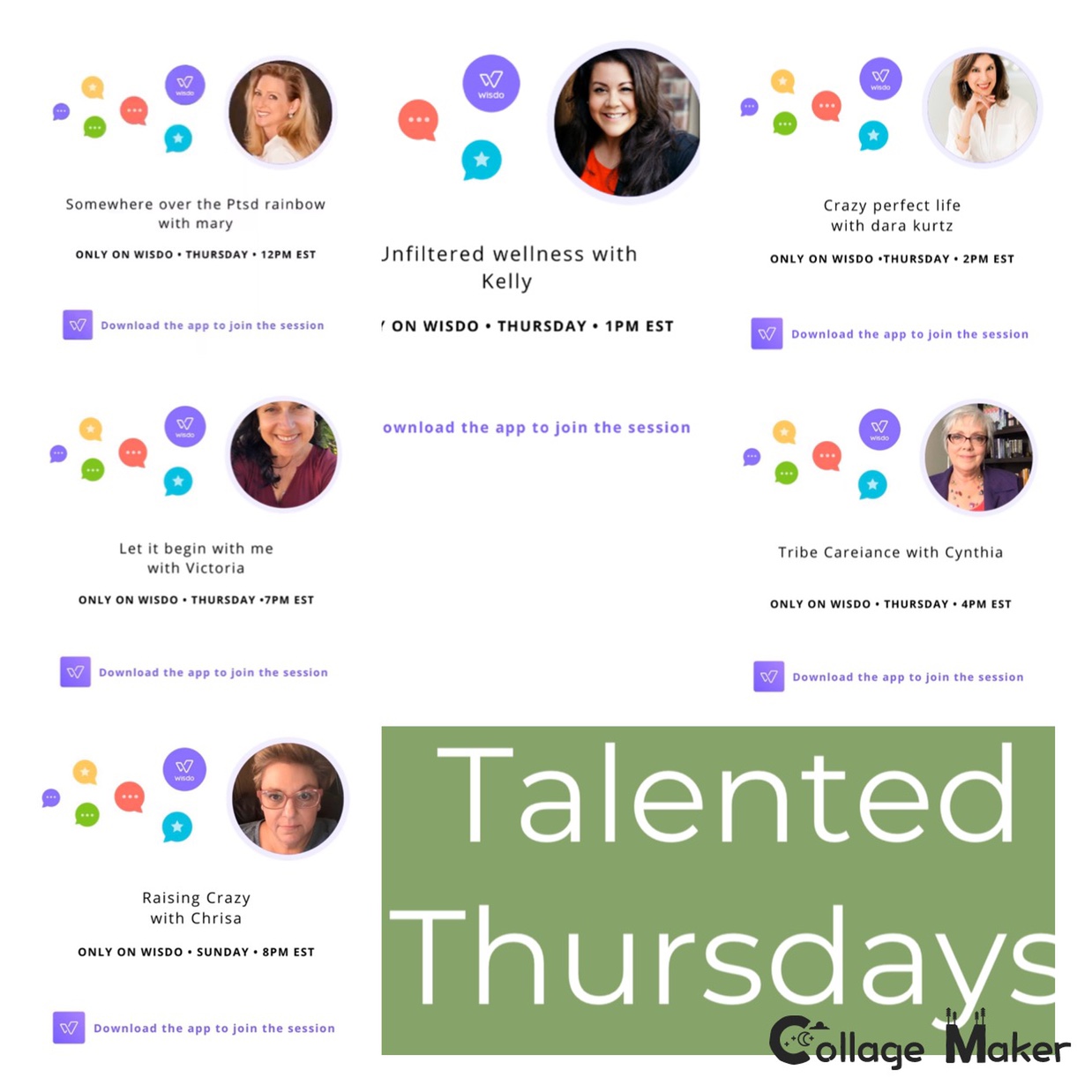 Join a LIVE mentor session today! 💜
☀️Tuesdays: Tiffany Kairos "Restoration Wellness" at 1:00 pm (EST) [@tiffany-kairos-1] ☀️Tuesdays: Michael C. Bryan "MCB Happy Hour" at 2:00 pm (EST) [@michael-c.bryan] ☀️Tuesdays: Laura Riordan "Navigating Tricky Transitions" at 4:00 pm (EST) [@laura-riordan]
☀️Thursdays: Dara Kurtz "Crazy Perfect Life" at 2:00 pm (EST) [@dara-kurtz] ☀️Thursdays: Cynthia Watke "Tribe Careiance" at 4:00 pm (EST) [@cynthia-watke] ☀️Thursdays: Victoria Clarke "Let It Begin With Me" at 7:00 pm (EST) [@victoria-clarke-1] ☀️Thursdays: Chrisa Hickey "Raising Crazy" at 8:00 pm (EST) [@chrisa-hickey]
Mentor Chats Available this weekend: ☀️Fridays: Jonna Gutel "Caring For Little You" at 12:00 pm (EST) [@jonna-gutel] ☀️Fridays: Marc Wagner "Subconscious Psychology And Human Behavior" at 12:30 pm (EST) [@marc-wagner] ☀️Saturdays: William Anthony Martinez "Love and Marriage" at 9:00 am (EST) [@william-anthony-martinez] ☀️Saturdays: Aja Vancica "Soul Inspired Project" at 10:00 am (EST) [@aja-vancica] ☀️Saturdays: Cassandra Schmigotzki "Healthiness Boosting Self-Esteem" at 1:00 pm (EST) [@cassandra-schmigotzki] ☀️Sundays: Bram Graus "Living With A Disability" at 3:00 pm (EST) [@bram-graus]
I'll be awake for awhile watching movies, message me if you need to chat about anything.
Swimming really helped reduce my asthma
Hi hello I have asthma and I'm constantly worried about if I have the virus or not. Been worrying about it a lot recently. The tightness in the chest is not a happy sign but I also have anxiety with causes tightness so most of the time I freak out for no reason. I'm just trying to reach out and see if anyone else suffers the same as me
2 Replies
I have asthma attack but hey stay strong we still breathe be thankful we're alive
Hope you guys have a great day!! And remember don't forget your puffer 🙏🤦🏻‍♀️✨🤸🏻‍♀️👏🌸😊🌝!!!!!
So my baby started wheezing recently and his dermatologist said his eczema can cause my baby to get asthma like me. Now that he's wheezing more frequently I'm not sure if I should give him the puffers that we're prescribed to him when he had bronchitis or wait another week to ask his paediatrician if it's okay.
3 Replies
Support will be greatly appreciated
Having asthma and damaged lung in a pandemic is super hard! Anyone with me?
5 Replies
If you can get yourself a nebulizer, I recommend it. It has done wonders for me!
Hi I've got asthma but trying to get diagnosed from my doctors there have a peak flow but no inhaler now I have to do it again with an inhaler so confusing
11 Replies
Hello, My first got a mirgaine on June happened to me few a more later in a months it'd worse makes me a mirgaine badly and because of my ex boyfriend makes me everyday stress and I thought it's normal headache after its become a badly mirgaine since isn't fun at all.. I am since frustrated with my mirgaine killing me most of time sleep and taking a medicine less pain ughh!😩 & I went to at the doctor says I'm fine everything can't find in my brain they don't got it I have a mirgaine. After happend to me got a air quality in lung seem problems sometimes anyone experience? Air quality in lung risk or normal? Please explain me
2 Replies
Hey Everyone. @tessa-shines just joined the group. Please join me in welcoming them and introducing yourself here!
Hey Everyone. @basi-qpr just joined the group. Please join me in welcoming them and introducing yourself here!
Hi everyone I'm jocelyn garcia and I have mild asthma I use a bero inhealer and a regular inhealer
Hey Everyone. @belle-is-done-x just joined the group. Please join me in welcoming them and introducing yourself here!
All of these medications for asthma are so confusing
4 Replies
I'm nervous about my asthma still. Yesterday I could have sworn I was wheezing but instead of using the inhaler I laid down and I felt better and fell asleep. I can't lay down every time I get asthma
10 Replies
Hello guys has anyone been diagnosed with COPD ?
5 Replies
I am still having trouble with asthma. the doctor said the every day powder stuff I have to inhale will start working eventually and I will need a rescue inhaler less. But the PA said to just take the rescue inhaler anyway. I am so confused
22 Replies
Does anyone have allergy induced asthma during spring with pollen
3 Replies
Join me in welcoming Lauren to show your support. Reply and say hi 😊
Hi my name is Emilee. I am 28 and from Vermont. I have been diagnosed with moderate persistent asthma at age 25 and use the Dulera and albuterol inhalers and take singulair at night.