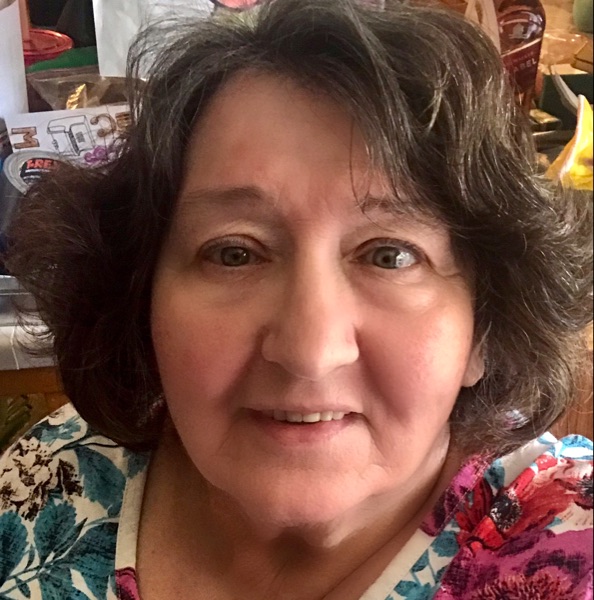 Hello All. Today is a great day. So glad you joined me. Helping people set goals is the core of my coaching. It is something that can make a great difference in your life in a short period of time. Let's get started. Setting goals is important. There have been many studies done about goal theory, and it's no surprise that they show that goals work. The goals that work best are specific, have accountability, commitment, and are written down. The studies also show that without a goal, your chances of success are minimal at best. Setting goals can help with new behaviors, help you focus and sustain momentum. Goals can keep you on track, If you can't measure it you can't manage it. If you can't manage it you can't improve it. Goal setting does not have to be boring. There are many benefits and advantages to having a set of goals to work towards and proven benefits to make the goal personal to you. One of the most used goal plans is something called SMART goals. It is mnemonic for a way to plan your goals to include all the things discussed above. They are Specific, Measurable, Achievable, Realistic, Time-bound. (If you would like a chart that explains this more let me know. ) What if this system doesn't appeal to you. Too stuffy, too much to track, too hard to fulfill. You can make your own mnemonic that fits you but includes the steps needed to be successful. I have been able to help several people with a mnemonic they have used successfully. SOS Specific Own it. Make it relevant & measurable Steps. Time line RIP Reachable. Exact and verifiable Important. Relevant Paces. Steps and feedback KISS Know what you are capable of Important. To you Scope how long to complete Step. Steps on s time line Smile Specific Measure Important to you Length Exact steps Do-it Design specific On Track how measure accountability Insight steps with who can help Timely BITE Bring it. What you want& how to track Instigate. Plan your steps Time Evaluate If you need help with setting goals reach out for help. Would you start a journey without a plan to get there? Decide what your goal is and get out of your driveway. Many people feel as if they're walking in place. They are in the same place they were a year ago or five years ago. They work hard, but they don't seem to get anywhere. If you ask them what they want they can probably tell you, but if you ask what steps they have taken to get it they likely will say nothing. They have not set proper goals. Goals help you to organize your time and your resources so that you can take forward steps. You will have a sense of pride as you achieve each step, and you will lift your self confidence as you recognize your ability to achieve the tasks you've set for yourself. Celebrating the small victories on your journey gives you a chance for evaluation and adjusting the next step if you need to. This is your journey, adjust your steps if they don't fit or if your goals change. TIPS The following broad guidelines will help you to set effective, achievable goals: * State each goal as a positive statement – * Be precise – Set precise goals, putting in dates, times and amounts so that you can measure achievement. * Set priorities – If you have several goals, give each a priority. * Write goals down * Set performance goals, not outcome goals – Try to set goals over which you have as much control as possible. then you can keep control over the achievement of your goals, and draw satisfaction from them. * Check in with someone you trust. This can help you make sure your goals are specific, attainable and neither too difficult or too easy. If you want a goal worksheet or have questions let me know. Do you have things you want to achieve? Have you set a goal ? If so how is it working? If not what is stopping you?
I am working to get our Red Hat Ladies back together- in spite of Covid scare. Don't know if it is possible- people are afraid.
My goal- eventually get us all back together...
What a great goal. Returning our lives to as normal as possible is such a step forward. Did you write it down along with some action steps?
Good morning Shelley. My goal is to see strengthening
Yes- I will be the new queen- after the covid mess dies down.
RedHat Queen. Excellent. When you pull the group together you will deserve it.
The old queen is retiring.
Writing anything is a problem for me. I used to be a prolific writer and allowed an abusive relationship to steal that outlet from me. I have support and accountability but am still sabotaging myself. I need help.
Good morning so glad you joined us. I hope you can get some inspiration from us here today. I will also send you a private message later to see if I can help. Others here might have ideas too. Hang in there you are in the right place.
Good morning Shelley and friends, Setting goals can be challenging for so many of us. It takes constant discipline to achieve them. I personally think we need to start at our own rhythm. We all cope differently. The only competition we have is ourselves. This is how I like to journal my goals: -Daily goals -Weekly goals -Monthly goals -Yearly goals -Set goals that are attainable -Set short term goals -Set long term goals -Stay positive -Stay motivated Have you ever started crying for no reason? Maybe you've been hiding your emotions so deep that you did a complete shutdown. A lot of us pretend that we're ok. That's where self care needs to take place. Setting goals is crucial to our happiness and wellbeing. Setting daily goals can be simple actions like: -smiling at someone, -looking at yourself in the mirror and say 'I will have an awesome day', -I am enough, -I am worthy, -I will go for a walk at lunch time instead of going on social media...... I could go on and on. Setting goals too high might discourage us to give up. Baby steps are the best solutions in my opinion. Negative and daily habits that can be overwhelming and toxic for our wellbeing can be simple things like: -social media -gossiping -over analyzing on our past drama -always comparing ourselves to others -living in the pass....... Reflect on what you need to be a happier person. Start setting small goals that you know you can attain. Once you start seeing that you can attain anything you set your mind too, start with the bigger goals. Self care starts with you my friends. Hoping that my thoughts will touch and motivate you to some goal settings and some self care love. My thoughts might be everywhere but the word 'goals' made me comment on the above. I have so much to say but trying to keep it short 😂. I might sound all together but I struggle on a daily basis too. I however, do my best to stick to my goals and do my damn best to stay motivated. Only we can make that difference in our lives. Stay focused, motivated and start setting your goals for your happiness. Don't forget to celebrate your victories. The harder the battle, the sweeter the victory. Cover your soul in glitter and don't let anyone dull your sparks. You are beautiful and enough. Hugs The MoC
Thank you for sharing your personal struggles and what has worked for you. I appreciate you😏
Good morning Rosalee. Thank you for joining. Are you a goal setter?
All goals are good, if it works for you it will beneficial to your wellbeing. That's what matters.
Exactly. Make them personal to you. Start small and build. I think I might have said that before. LOL
I was on the wrong page, I'm glad I figured that out! Good morning to all. My name is Gwen.
Good Morning Gwen. I know you have been working on goals.
So right , must encourage ourselves, enjoy take walk , also take time fellowship with church member @ two times month woman ministry fellowship this me going being actually smiling excited and happy as we come together talking over physical @ mental problem. Thank the Lord for this women ministry.💕😇🙌🙏🏿❤️
Rosalee I have never really said goals are our encouragement. I knew it but seeing it written made me smile. Thank you v
I will be completing a small goal today, my ramp that will hopefully help me get into my house will be completed! Yea.
Yeah. One think down several to go.
I will complete my crocheting before this week out.
Oh Rosalee. That is great. I am working on a bed spread/blanket in camo yarn for my grandson. I need to make it a priority so I can finish by Christmas.
Charlotte would like to begin writing again. Can anyone give her ideas?
Writing is very therapeutic. Whenever I feel a crisis coming along, I start writing my feelings. It often starts with my struggles but I always do my damn best to finish with positivity. That's how I motivate myself in staying grounded.
The men are where to start working. Best wishes ❤ to all...gwen
Has anyone written down a goal this morning or are you working on a goal you would like to share?
My goal today is to call my doctor for my chronic pain. I can no longer live with the pain and it's not good for my mental health.
I have to get a house ready to sell in the spring. Since it can't be one of my daily goals but I must do it I've written a goal with specific dates and tasks to finish. I call it my one bite at a time. It works good with big goals.
If anyone would like a goal worksheet or info on smart goals let me know
Hi. I've always hated the word goals. But as I read what others have written, I guess I do make them. I just call them "my to-do list."
Good morning Sheila. LOL yes to do lists are goals. Do t you just live it when you can mark something off?
How do you all acknowledge a win or a step forward when working on goals? It is important to give yourself a Pat on the back at the very least. Knowing you can succeed is how you can build that self confidence
While teaching, I have always heard about SMART goals. And we were required to have them. Maybe that's why I don't like the term. Required. Makes it scary for me.
I know forced anything makes it hard. They really do work especially for things that take many steps. It is such a good point
I downsized my living quarters in February for the second time. I still have boxes of "stuff" from the first move to go through. But now I'm actually getting rid of those boxes- sometimes just one, but often when I start with one I end the working on more.
Great. One box s day and you will be fine soon!
Thank you everyone for participating this morning. As Roger said this is an important topic and it is at the heart of self care. You can read or reread any of our past topics at any time. If you have questions please reach out to me. If you are on Wisdo compliments of your insurance you are entitled to 3 complimentary one to one coaching sessions. I would live to tell you about them. Please join us next week. Tell your friends! I appreciate everyone of you taking time to join us. Have a good week, stay safe.